If you are considering moving to England, here is the list of the best places to live in England.
England is well-known all over the world for its stunning natural scenery, charming old cities, and extensive network of charming villages.
There is a wide variety of housing options available in England, ranging from the massive metropolis of London to the tiniest of villages, such as Whitby.
In England, there are mountains to climb, forests to wander through, and rivers to kayak on top of all the other outdoor activities available. The pace of city life and the rhythms of the natural world coexist together.
The British Royal Family, traditional pub fare, and UNESCO World Heritage Sites like Stonehenge and the Lake District are just some of the most well-known aspects of this country's tourism industry.
If you're considering moving to England, check out how dual citizenship and dual nationality work in the United Kingdom.
If you want to invest as an expat or high-net-worth individual, which is what I specialize in, you can email me (advice@adamfayed.com) or use WhatsApp (+44-7393-450-837).
16 Best Places To Live In England
1. Brighton
One of the most well-known coastal towns in the United Kingdom, Brighton is characterized by quaint, old-fashioned streets, a bustling cultural life, and a picture-perfect boardwalk.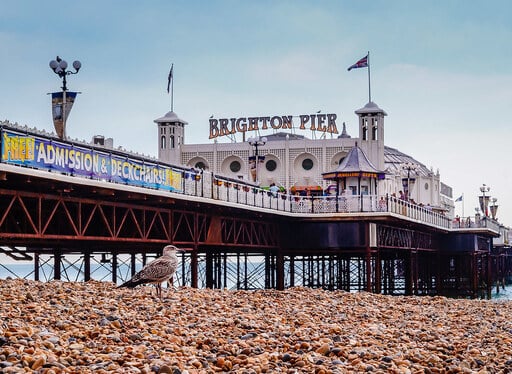 Several amusement opportunities are available, such as the beach, the traditional rides and games located on the boardwalk, and the various local sports teams.
You won't have to go far to get a taste of the big metropolis because of its proximity to London.
One of the things that makes Brighton one of the best places to live in England is the city's myriad of unique neighborhoods, each of which offers residents the opportunity to discover a setting that is more suited to their own needs and those of their families.
There is a first-rate public transportation system, strong educational institutions, and many job openings available. If you really want to, you can even get on a train and be in London in no time!
In the English county of East Sussex, you'll find the city of Brighton, which is both a beach resort and one of the two main neighborhoods that make up the city of Brighton and Hove. Hove is the other main neighborhood.
Because of its location, Brighton is known for having a varied population, retail districts filled with unique shops, and a thriving cultural, musical, and artistic scene. Residents flock to Brighton because of its popularity as a place to live.
People who desire to live in the South East region of the nation often opt to live here as an alternative to living in London since the cost of living is much cheaper here, and residents have excellent access to both the countryside and the beach.
If you were to buy a house in this area, you would need around 153,000 pounds, while the average rent for a home with two bedrooms in Brighton is approximately 1,300 pounds per month.
2. Reading
It is important that you know how to pronounce this place correctly to avoid embarassment: red-ing.
Reading is among the best places to live in England. It is a contemporary town and borough that is rich in diversity and activity. It is situated in the county of Berkshire and is just 40 miles away from London, although it does not have the same amount of hustle and bustle as the capital city.
Green areas, a lovely riverbank setting, and a pleasant attitude have earned Reading a well-deserved reputation as a desirable place to live.
For sure your opinion will align with that of the locals on the quality of the restaurants, pubs, and taverns in the area.
Because it also has a university that is well acclaimed and a flourishing information technology industry, it is a good location for young professionals who are eager to establish their careers.
3. Southampton
The town of Southampton is really a small port city, yet it has the atmosphere of a traditional coastal community. Southampton is one of the best places to live in England if you're looking for city life without the hectic pace of a major metropolis, this is it, this is the perfect city for you.
When it was in its heyday, Southampton was a prominent port, and it was from there that the Titanic set sail on her maiden voyage.
Today, it offers a diverse selection of entertainment options, a respectable employment market, high-quality schools, well-established colleges, and accommodation that is within reach of most budgets.
If you move to Southhampton today, you'll be able to take advantage of all new that the city has to offer in the future since it's also a city that's on the rise.
4. Cornwall
Cornwall is by far the most desirable place in all of England to live in if you're looking for a high quality of life by the shore, making it one of the best places to live in England.
Cornwall, located in the southwest of the United Kingdom, attracts a large number of visitors each year, many of whom are also looking to retire there.
Even though Cornwall is known for its expensive prices, the region is similar to many others in that you get what you pay for there.
Because this location is so well-liked by vacationers during the months when the weather is nice, you should be ready to encounter a large number of other people when you are here at this time.
The fact that the beaches in the surrounding area are often ranked as some of the greatest in the United Kingdom is mostly to blame for this phenomenon.
The county of Cornwall is home to a great number of beautiful spots that are well worth exploring.
It is common knowledge that St. Ives is a laid-back town, which may not come as a surprise when one considers that the state of mind that permeates the whole of Cornwall is consistent throughout. The beaches of St. Ives are renowned for their pure white sand.
Newquay is an amazing place to visit if you feel like you're still young in heart. The pristine beaches, vibrant surf culture, and easygoing atmosphere of Newquay attract a youthful population that takes advantage of all the area has to offer.
Mount's Bay is yet another location that has to be taken into account. Along the shores of Mount's Bay there are a great number of charming beach towns, many of which are also coastal villages.
The most populous city in Cornwall, Penzance, is also often regarded as one of the best potential locations for long-term residence.
5. Bristol
Bristol's history may be broken down into many distinct periods.
Formerly the site of a thriving alternative art scene and the birthplace of internationally known artist Banksy, the city is currently thriving in many ways.
To begin, a thriving culture of start-ups has resulted in the daily establishment of a large number of innovative and intriguing new firms.
In addition to this, there are other well-established companies that are always looking to fill open positions making it one of the best places to live in England.
In addition to its reputation as one of the greenest towns in the United Kingdom, Bristol is home to some of the country's best educational institutions, illustrious universities, a lengthy and eventful past, and an abundance of beautiful natural regions.
6. London
The city of London is so well known that it does not need an introduction. This bustling city provides everything you could want, even a beach, provided you're ready to risk going to the Thames shoreline.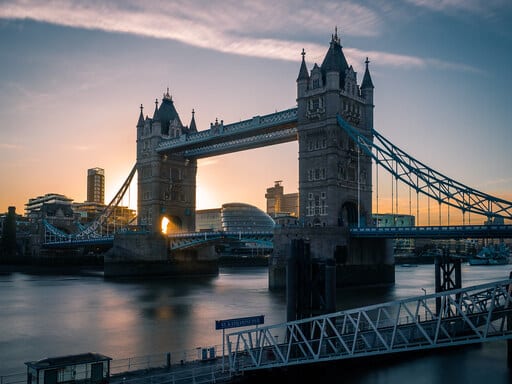 The sheer vastness of the city means that there is a huge range of lifestyles to choose from, in addition to the various professional possibilities that are available as a result of the city's size.
The independent and creative crowd of Camden, the huge city life of Canary Wharf, the café and park life of Clapham, and all in between: London is a location where you may begin and thrive in your ideal profession.
If advancing your professional standing is your top priority, moving to London is a smart choice that won't lead you astray.
It is considered to be among the best places to live in England in terms of the number of options available to further one's career.
If you have the grit and determination to succeed in the nation's capital, starting your career in London might be the best decision you ever make and set you up for the rest of your life.
In general, professionals working in London may anticipate receiving better earnings than they would in the rest of the country; nevertheless, the cost of living is also much higher in the capital city. Additionally, it might be challenging to locate a rental home in London's competitive real estate market.
7. Liverpool
Families will find that Liverpool has a wide variety of activities and attractions to choose from. It is a city that is large enough to satisfy one's needs without being too so.
Those who like being by the water will appreciate its proximity to the beach, while nature lovers will appreciate the abundance of open space just outside their front door.
To put the cherry on top of everything, Liverpool was selected as the Capital of Culture for Europe in 2008. This makes Liverpool one of the best places to live in England.
It is home to a number of excellent educational institutions that cater to students of all ages and has a wide variety of work options for parents.
In addition, in comparison to the costs of living in other cities, the overall cost of living in this city is fairly cheap, which helps make the relocation process simpler for certain families.
Liverpool is the place to live in if you want to imbue your life with the spirit of The Beatles, so if that sounds appealing to you, read on.
8. Manchester
Manchester is home to two of the most successful football teams in the world, but the city has a lot more to offer than just its reputation as the capital of the north.
Manchester, like the majority of other big cities in England, has a mix of old and new, which is wonderfully portrayed by the brilliant nighttime lights that illuminate the Victorian structures from the city's history.
Manchester has put a lot of effort into establishing itself as a viable alternative to London since it has all that one might expect from a large metropolis without the associated high cost. This makes Manchester as one of the best places to live in England.
The expanding population of Manchester may take advantage of exciting work and career possibilities because to Manchester's status as a manufacturing and media centre.
This comprises a vast number of work possibilities in a variety of industries, with the manufacturing industry continuing to rule as one of Manchester's top employers.
9. Oxford
You've probably heard of Oxford due of its renowned university, but the city has a lot more to offer in addition to this!
The city of Oxford is among the best places to live in England. It is home to a variety of excellent educational institutions, including some of the nation's best public elementary and secondary schools.
The booming city provides an abundance of theaters and other forms of entertainment that are suitable for the entire family to take part in and enjoy.
If you ever feel the urge to go away to the big city, there are lots of career prospects here as well as convenient links to London.
On the other hand, housing in Oxford is one of the most expensive in any of the UK's major cities.
10. Cambridge
Although Cambridge is one of the places in England with the highest housing costs, it cannot just be left off of the list of best places to live in Englandd despite the fact that this is one of the city's most important drawbacks.
It should come as no surprise that Cambridge is a hotspot for those who are interested in advancing their careers and are intellectually inclined.
Cambridge isn't like other college towns, where you can find plenty of dive pubs serving cheap vodka out of plastic cups.
Actually, there aren't that many nightclubs in Cambridge, and due to the high demand from the city's artistic community, the ones that do exist are small and specialized.
You would be very wrong to assume that there is a dearth of amusement due to the absence of nightclubs; in fact, the opposite is true.
When it comes to the nightlife, there is a wide variety of establishments to choose from, including cocktail bars, and tiny pubs, all of which are certain to provide you and your companions with an unforgettable evening out.
Even if all of the city's attractions and conveniences can be found there, Cambridge does not have the oppressive atmosphere of a typical suburban sprawl. This is one of the most pleasantly surprising things about the city.
The availability of parks and other green areas, in which residents are able to take a leisurely walk, have a picnic, talk with friends, listen to the birds chirping, and otherwise switch off from the buzz of the city, is the key to this city's success.
11. Leeds
People who are seeking for anything located farther north might go to Leeds, which is located in West Yorkshire. You may experience some of the most charming aspects of rural living in the UK while yet having access to all of the modern conveniences you could want.
Leeds has three colleges, some of the greatest shopping outside of London, and a vibrant cultural scene. The large population means plenty of job openings.
Outside of the city, you'll find the breathtaking countryside that is just demanding to be discovered by you.
Leeds is one of the best places to live in England if you are seeking for career possibilities but don't want to commit to living in a large metropolis, you could find what you're looking for here.
12. Lincolnshire
Lincolnshire is one of the best places to live in England if you are retired and want to reduce your monthly living expenses.
Since the cost of housing and living expenditures is low, together with the country's general tranquility, you may be able to find the peace of mind you want without having to spend a significant amount of money.
There are a lot of natural trails in this area, a lot of community activities take place here, and there is an overall sense of this place being a kind and friendly community.
It is a big county that has many wonderful towns and villages, including the famous cathedral city of Lincoln, as well as Stamford and Louth, and a multitude of small, attractive villages in the Wolds. The Wolds are located in the southern part of the county.
If you want to be near the water, there are a number of coastal communities and villages that you may explore.
13. Devon
Devon is often considered to be one of the most visually appealing regions in all of England and is consistently ranked as one of the best places to live in England.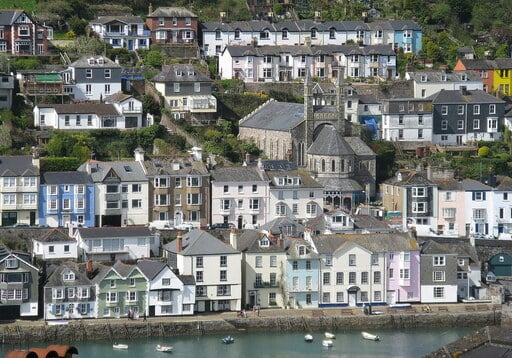 There are undulating hills, verdant pastures, and a breathtaking length of beaches and cliffs that are as fascinating in their history as they are stunning in appearance.
It is possible for it to be a popular destination for visitors, but there are lots of other cities that are more suitable for retirees.
It is possible for the cost to be much more than in other areas of the nation; nevertheless, if you have your heart set on retiring in a particularly lovely section of England, the additional expense can be well worth it.
There is an abundance of classic taverns, not one but two racecourses, and wonderful eateries where you may have traditional Devonshire cream teas.
14. Birmingham
In spite of the fact that it is one of the biggest cities in the United Kingdom (and not just England), Birmingham is sometimes neglected. This is surprising when one considers its size.
If one is looking to further their career, relocating to Birmingham is likely to result in favorable prospects.
The city of Birmingham serves as the headquarters for a significant number of well-known worldwide corporations. Because of its proximity to an international airport, it is also still linked to both its industrial past and the rest of the world.
When you've done your job for the day, there are a lot of fun things left for you to do!
The city of Birmingham is characterized by a network of canals that are packed with endearing red brick structures that date back to its days as an industrial center.
Birmingham is one of the best places to live in England since the city is the birthplace of Balti cuisine and is home to numerous restaurants that have earned Michelin Stars. You may anticipate having a satisfying dining experience while you are in this city.
15. Norfolk
Retirees will like the city of Norfolk since it offers a wide range of activities and options.
North Norfolk's coastal areas have milder weather and some of the county's most beautiful landscapes to offer visitors.
If you're looking for a city with a little less hustle and bustle, Norwich could be the perfect fit for you. It was chosen as one of the best places to live in England in 2021 by The Sunday Times, and it is believed that this accolade was well-deserved.
The city of Norwich has a very low overall crime rate, making it a very quiet place to live. A city's reputation for tranquility does not automatically confer the reputation of being an uninteresting place to reside.
You'll find a lively high street that's connected to a network of side streets and alleys that are a must-explore, all of which will provide you with a wonderful opportunity for shopping and exploration.
While you take in the city's attractive parks and rich history, you may keep yourself occupied and engaged by attending one of the many sports events, going to the movies, seeing a play, visiting one of the three museums, or any number of other activities.
Those who have a knack for gardening or a want to be surrounded by verdant scenery may find that Hethersett is the ideal location for them.
Because it is a green town, and the local authorities are always searching for ways to be kinder to the world, you can anticipate living conditions that are clean and having lots of room for gardens.
If, on the other hand, you see yourself spending your retirement years ambling along beaches of pure white sand, then maybe Wells-next-to-the-Sea is the ideal location for you to settle down in.
Then there is Sheringham, as well as Cromer, both of which are fierce competitors. Both of these beach villages are beautiful, although Cromer is far more geared toward tourists and has a larger population.
These are only a few of the numerous sites waiting to be discovered in Norfolk; nevertheless, it is certain that whatever option you choose, you won't be let down in any way.
16. York
When people are looking for a place to retire, they often go to the coast.
It seems perfect sense that the sun, the beach, and a carefree way of life would all help to make the golden years as enjoyable as they possibly can be.
Before you start hunting for new swimwear, you might want to consider traveling to the northern region of England, and more specifically, York.
The citizens of York voted it one of the best places to live in England, and it's not hard to see why they made that decision. York is known for being a medieval marvel and a hub for the Vikings.
It boasts a significant amount of noteworthy structures and monuments, and its history is extensive. The Shambles, one of York's most famous shopping districts, is home to a plethora of retail establishments that will appeal to you.
Both the ancient Grand Opera House and the York Theatre Royal play host to a significant number of often-occurring artistic and cultural events.
Foodies have a wide variety of selections to choose from, no matter their preferences.
If you have an adventurous spirit, it won't take you long to go to some of the most stunning rural spots in England, and if you stray too far off the main roads, you may even find yourself in one of the best places to live in Scotland!
If you can't wait to have a taste of Europe, you may take advantage of York's cutting-edge transit choices to go to an airport in the region quickly and easily. 
Pained by financial indecision? Want to invest with Adam?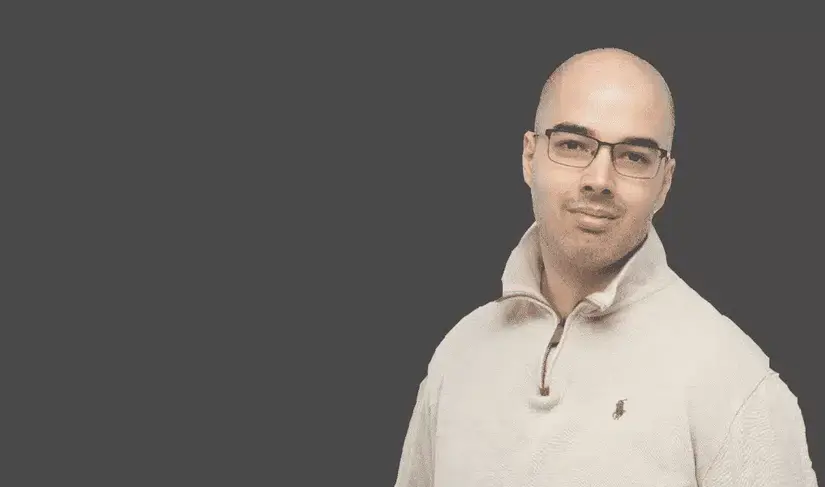 Adam is an internationally recognised author on financial matters, with over 622.7 million answer views on Quora.com, a widely sold book on Amazon, and a contributor on Forbes.