5 Best Banks For British Expats In Europe
If you are looking to invest as an expat or high-net-worth individual, which is what I specialize in, you can email me (advice@adamfayed.com) or use WhatsApp (+44-7393-450-837).
Introduction
In this article, we examine the five best banks for British expats in Europe.
These accounts have been tried and true by long-term EU expats, so you can trust that they'll be a fantastic fit for your new life overseas.
They all provide free basic account choices, and if you want more features, there are a number of premium upgrades available.
5 Best Banks for British Expats in Europe
1. Monese Instant Account
The first on this list of best banks for British expats is Monese.
One of the top challenger banks in the UK, Monese was founded in 2015. It was established to do away with the time-consuming procedure of collecting utility bills and conducting credit checks.
The ease with which Monese may be set up is one of its greatest assets. To start using Monese, you don't even need a utility bill. Instead, they use geolocation to confirm your address.
However, how does Monese compare to other top UK banks for British expats?
The Monese Instant Account has the following benefits:
Easy setup – no need for a permanent address or utility bills
Quickly create a new account.
Free MasterCard debit card that works wherever MasterCard is accepted
Great rates of exchange between the pound and the euro
Create direct debits from any location in Europe or the UK.
Prepaid MasterCard is practical and secure for quick cash withdrawals across Europe.
Get local accounts in GBP, EUR, and RON (Romanian lei)
In every location in Europe, automatic purchase protection will keep your equipment secure.
It is also possible to open a business bank account, which enables smooth financial transfers between the UK and the EU.
2. Wise Personal Account
Wise (formerly TransferWise) began as a supplier of money exchange services but swiftly rose to become one of the most well-known companies in the industry.
With the introduction of its new multi-currency personal account and debit card in 2017, Wise made the transition to internet banking.
With the same cheap costs and currency rates as Wise's standard money transfer and exchange services, the account complements those services.
Here, we'll examine the Wise account from the viewpoint of an expat so you can determine if it's appropriate for you.
The Wise Personal Multi-Currency Account has the following benefits:
Free MasterCard debit card that is accepted anywhere MasterCard is accepted.
Pay using your debit card in foreign currencies and pay significantly less than you would at your primary bank. E.g. When you use your credit card to make a foreign currency payment, HSBC adds a 2.75% markup to the conversion rate. Wise, in comparison, only levies a fee of 0.35 percent for popular currencies including the US dollar, euro, and Swiss franc.
Withdrawals from ATMs are free for the first £200/$250 of each month; there is a 2% fee after that.
Get your own foreign bank information to receive money without paying any fees from more than 30 countries, including the entire EU.
Keep over 40 different currencies in your account and quickly swap between them as needed.
There is also a Wise Business Multi-currency Account accessible. This account is crucial if you intend to accept USD payments from US clients. It enables them to pay you using US local bank information, streamlining the payment process for your customers. You may also use a lot of other currencies thanks to it.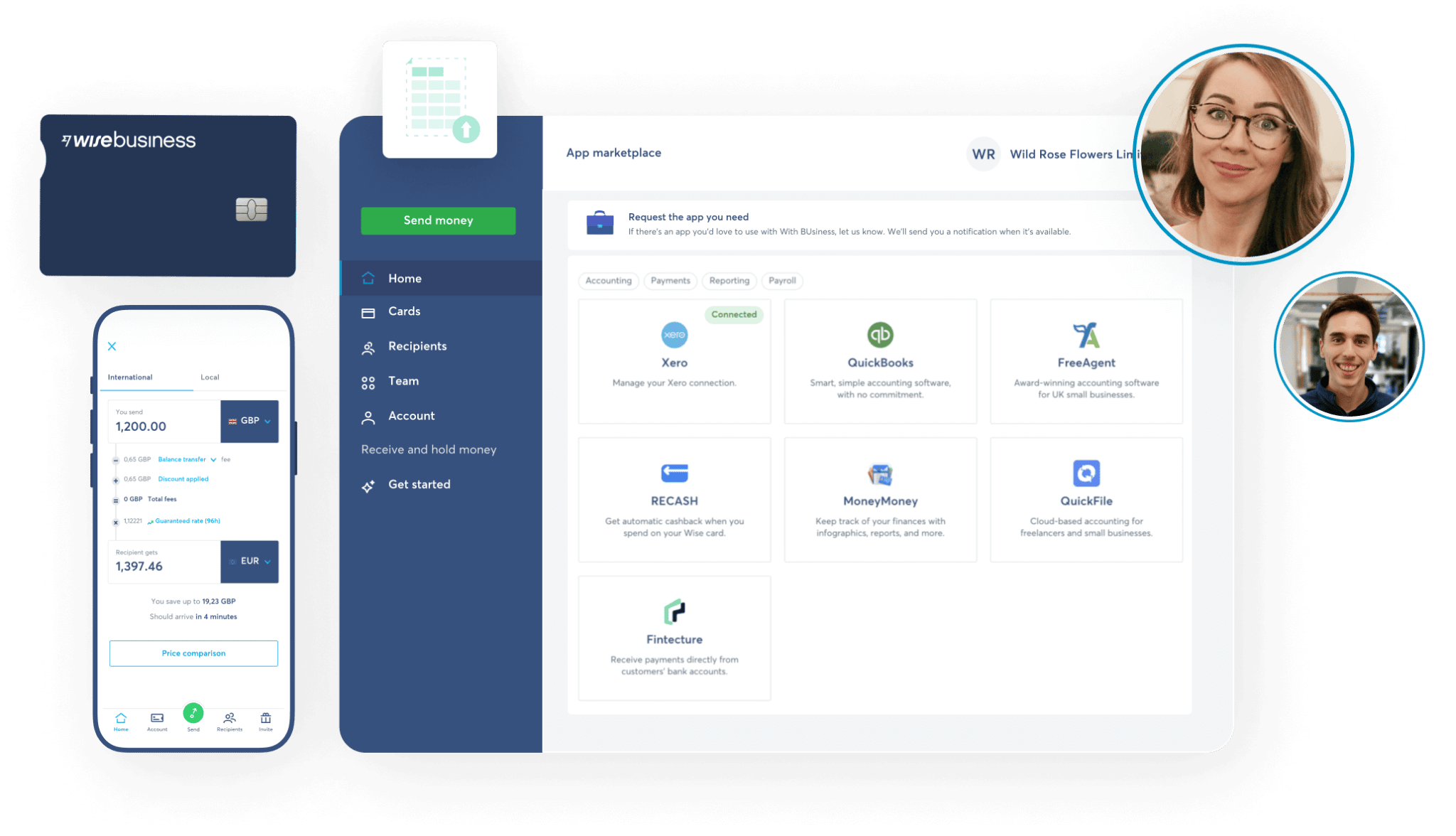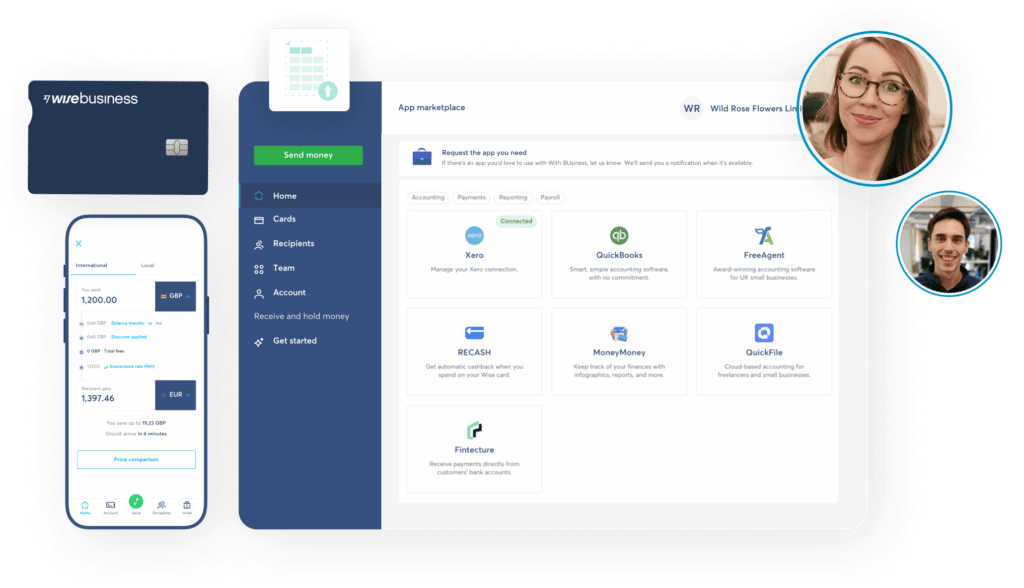 3. Revolut
Revolut was first introduced in 2015 as a prepaid card and mobile application that provided travelers with inexpensive foreign exchange.
Since then, Revolut has emerged as the preferred banking app among crypto aficionados and digital nomads. As one of the best banks for British expats in Europe, it is a great option for British digital immigrants traveling to the EU.
You can store GBP, along with EUR, USD, and a ton of other currencies, in your Revolut account without paying a fee.
Revolut accounts are excellent for foreign exchange and are free to open. The Revolut team recently made some significant app updates, and the result is a more faster and more enjoyable user experience.
Revolut is advised for regular usage in the EU, especially if you are interested in trading commodities, investing, or cryptocurrencies.
The Revolut Account has the following benefits:
Open a current account in GBP or EUR without any documentation, credit checks, or address proofs. For British expats in Europe, this is ideal. Once your account is established, Revolut asks you to top it off with money from another account that is in your name in order to verify it.
Quick account opening – use the app to do it in 60 seconds.
Establish direct debits for businesses in the eurozone, such as fitness centers.
Spending notifications in-app immediately
Transfer money internationally in more than 30 different currencies at the interbank exchange rate (transfers are free up to £1000 per month, after which there is a cost of 0.5%).
Spending abroad without paying any additional costs (limits apply)
The Vaults function allows you to earn interest on your money.
From the app, purchase shares, cryptocurrencies, and commodities.
4. Starling Personal Account
Starling, a significant competitor in the UK challenger bank market, opened its first account in 2017.
Since then, Starling has won praise for its user-friendliness and extensive feature set, making it one of the top UK bank accounts for British émigrés and expatriates in the EU.
Starling's goal is to offer all the necessities for practical banking in the twenty-first century without any extras like physical branches.
The Starling Personal Account has the following benefits:
Personal and combined current accounts that are fee-free in both GBP and EUR
Free company account (GBP)
EUR business account (£2 monthly cost)
USD business account (£5 monthly cost)
All qualified deposits are protected by the Financial Services Compensation Scheme up to £85,000 (or its equivalent).
Free withdrawals of money overseas
Transfers of money across borders
Access your paperless statements as PDFs within the app, which is useful if you're transferring countries or residences.
Spend money overseas without being charged additional fees or an exchange markup.
use of a desktop. Tired of straining to see your phone? You may use your laptop to log into your Starling account.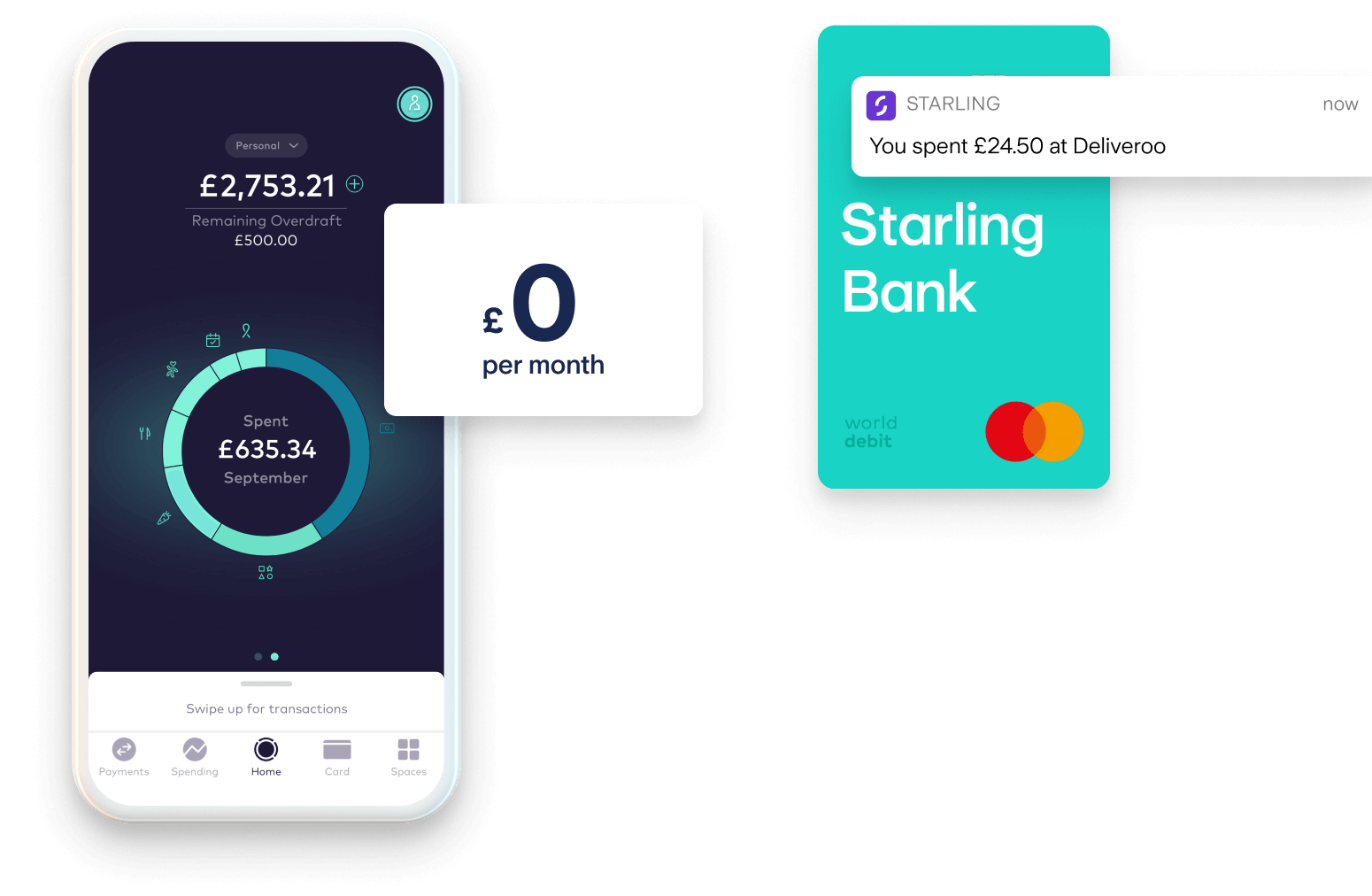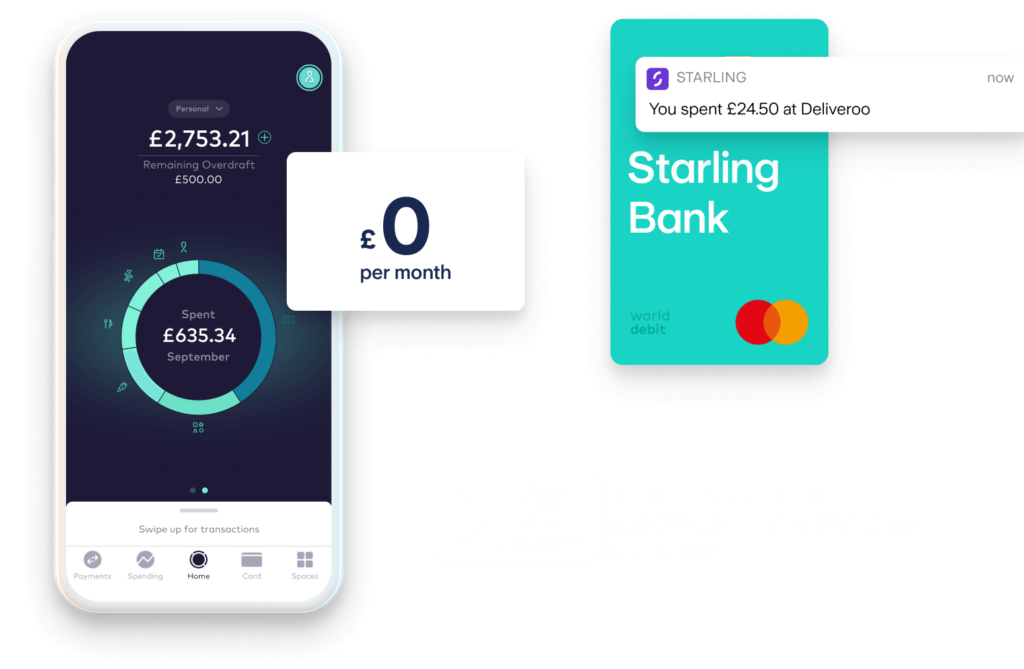 5. N26 Standard Current Account
Last on this list of best banks for British expats in Europe is N26.
N26, one of the first app-based online banks, was introduced in Germany in 2015. It once operated in the UK, however due to Brexit, it stopped doing so in 2018.
N26 currently only accepts inhabitants of the EU and only accepts EUR as payment.
N26 is still a great option for folks who already live in one of the EU's 27 member states, which is why I've included it in this compilation. It serves as my main checking account, which I access daily when residing in Portugal.
Either through the app or the website, creating a free account is quick and simple.
To finish the setup procedure when using the website, you'll need your smartphone.
Your first and last name, birthdate, nationality, and address are among the information that N26 requests.
German-based N26 is a legitimate banking organization. Germany's deposit protection program will safeguard your funds up to €100,000 in value.
Large sums can be held in your N26 account with the same level of security as they can be in any traditional UK bank.
The N26 Standard Current Account has the following benefits:
Fully operational bank with deposit insurance up to €100,000 in Germany.
Completely mobile banking
provides standing orders and direct debits
Debit cards with the option of Mastercard or Maestro are handy in some EU nations, such as the Netherlands, where Mastercard is less widely accepted.
global, limitless, free card payments in any currency
Excellent in-app chat client service
Receive immediate notifications whenever money enters or leaves your account.
With various advantages, N26 now provides a variety of account alternatives. N26 Smart is €4.90 per month, N26 You is €9.90, and N26 Metal is €16.90 per month.
The opening and use of N26 Standard are still completely free.
The Smart option provides purchase roundups to help you save money, sub-accounts for better budgeting, the possibility to share sub-accounts with other users, and a dedicated phone support hotline.
A number of other travel insurance plans, including pandemic travel insurance, are available with the You option.
The more expensive Metal version includes a striking metal debit card (it's hefty!) as well as a service line just for Metal users. With a few more options, it provides the same travel insurance plans as N26 You.
N26 You: Travel and Lifestyle Insurance
Medical travel insurance: Up to €1,000,000 in coverage for you, your partner, and your children, including dental emergencies.
Trip insurance provides up to €10,000 in reimbursement in the event of a trip cancellation or restriction (if the event is covered)
Coverage for medical issues as well as trip cancellation or curtailment due to COVID-19.
Flight insurance: Claim up to €500 in compensation for flight delays of more than 4 hours.
Luggage coverage: Get up to €500 in compensation for baggage delays of more than 12 hours, and up to €2,000 if it goes missing.
Insurance for mobility (for shared vehicles)
Insurance for winter sports
N26 Metal: Additional Insurance Options (comes with a cool card!)
All of the features listed above, plus:
Car rental insurance: Up to €20,000 in coverage for rental car hiring overseas and away from home.
Phone insurance provides coverage of up to €1,000 for cell theft and damage (if the event and phone are eligible)
Final Thoughts
In terms of simplicity and ease of use, Monese provides the finest GBP/EUR account.
If you need to keep assets in many foreign currencies, Wise is the best option.
Revolut is the greatest option for purchasing stocks, cryptocurrency, or commodities, as well as offering competitive currency conversion rates.
Starling offers an excellent user interface and is a reliable UK bank offering GBP and EUR alternatives. It also provides a great free business bank account.
N26 is Europe's finest EUR-only account for daily usage. Insurance options such as pandemic travel coverage are included in the premium accounts.
Even if you only use it as a backup account in addition to your current one, having one account in one of the best banks for British expats in Europe will provide you peace of mind while residing in the EU.
Pained by financial indecision? Want to invest with Adam?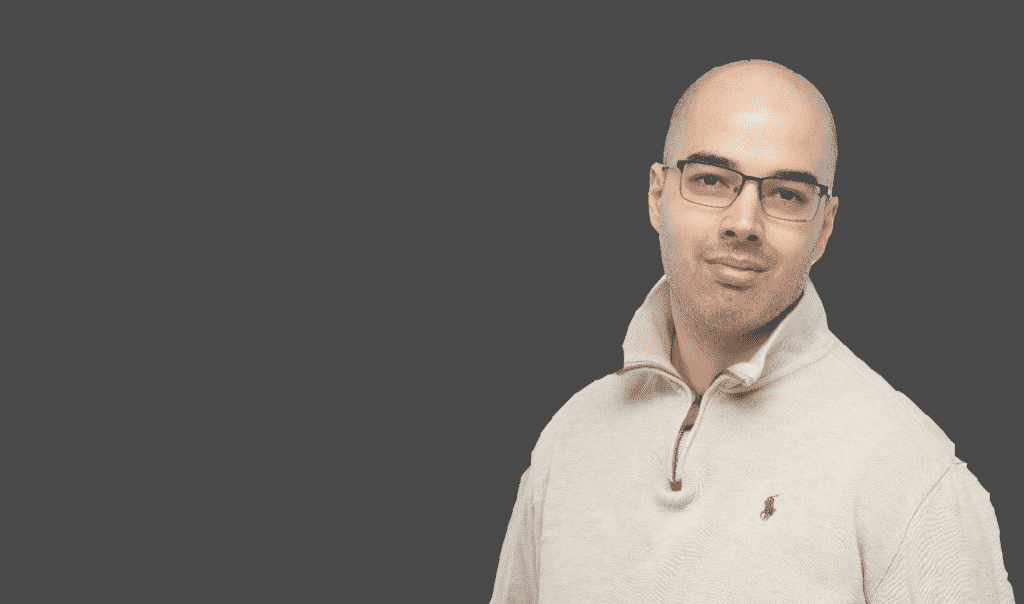 Adam is an internationally recognised author on financial matters, with over 583.2 million answers views on Quora.com and a widely sold book on Amazon and a contributor on Forbes.