Below is a list of the top money budget apps for this year. But first, we'll dig into what budgeting apps are and what they do.
If you are looking to invest as an expat or high-net-worth individual, which is what I specialize in, you can email me (advice@adamfayed.com) or use WhatsApp (+44-7393-450-837).
Top Money Budget Apps: What Are They?
You can keep track of your personal money with the help of a budgeting app, which is a piece of software you can access from your computer, tablet, or mobile device. For better financial viability, this could entail keeping track of your earnings, costs, savings, debt repayment, investments, or a mix of these.
A snapshot of your circumstances can be provided by budgeting apps by syncing with your financial accounts. Spending can be monitored via a synchronized bank account, which is the most popular way that budgeting apps are used. A lot of people don't know how much money they spend each month, and it is the task of budgeting apps to categorize expenditure data to uncover trends and help users become more conscious of their spending patterns over time.
The top budgeting apps assist you in understanding your income and expenses so that you have complete control over your finances. The finest budgeting applications are reasonably priced, simple to use, and include features that are appropriate for your budgeting approach and needs.
For comparison, accounting software, which is often used to track a company's income and expenses, is different from budgeting apps.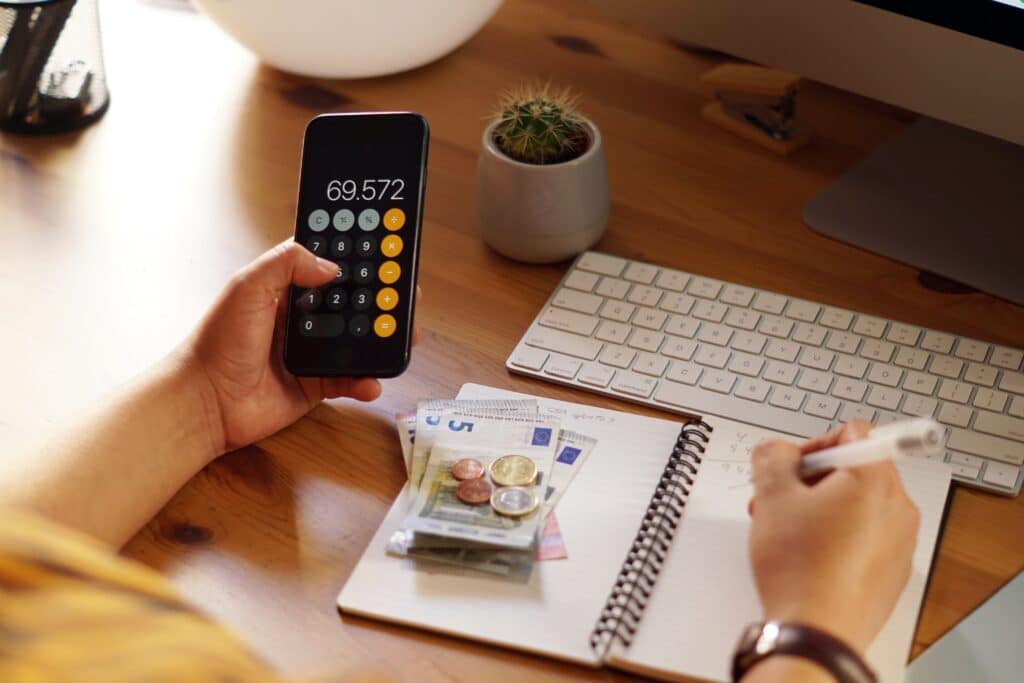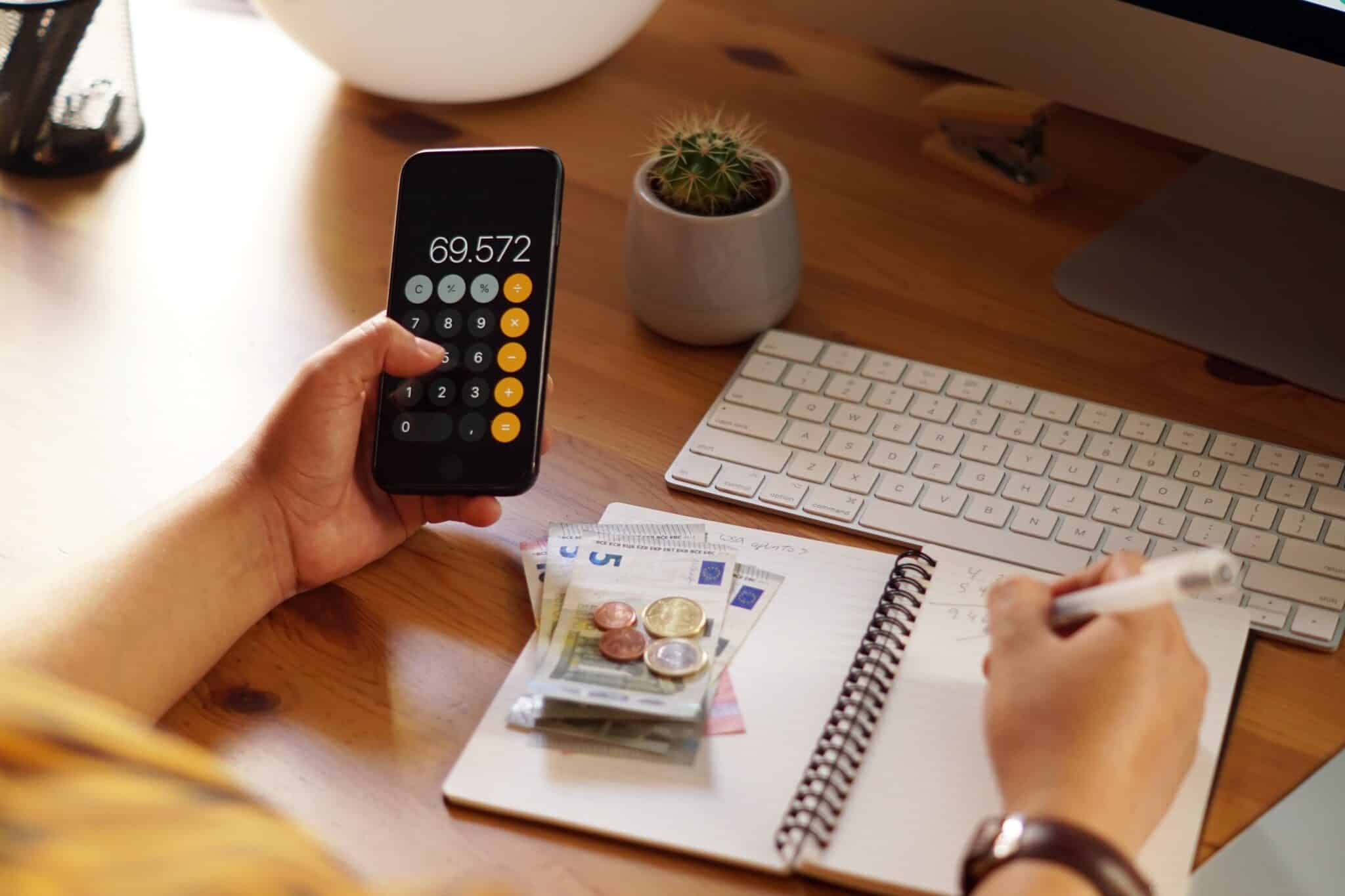 Top Money Budget Apps: Mint
Mint keeps track of your costs and categorizes them for you in terms of budgeting. These categories, which are infinite, can be tailored to your preferences. These categories also have upper and lower limits that you can select, and Mint alerts you when you're getting close to them.
In addition to the budgeting tools, Mint can support customers in tracking objectives, increasing savings, and paying off debt. Users' net worth and credit score are also displayed on the app.
Checking and savings, credit cards, loans, investments, and bill accounts are just a few of the various types of accounts that can be synced via Mint for free.
If you have more questions, Mint offers comprehensive FAQs and a ton of help for using the app.
The fact that Mint tracks almost everything for you is only one of many outstanding features of the app. But other applications on our list could be more suitable for you if you want to be more aggressively hands-on with your budgeting as well as if you're looking for an app that helps you manage your finances in advance rather than just track them afterwards.
Pros of Mint
Cost-free budgeting tool
Investment monitoring
Cons of Mint
Product ads within the app
A few grievances regarding technical problems
Spending classification needs improvement.
Top Money Budget Apps: YNAB
Instead of tracking previous transactions, this app is made to help users make financial decisions in the future. You create a plan for each dollar you earn using the zero-based budgeting method, which YNAB uses.
You inform YNAB as soon as you receive payment of how much of your money should be allocated to various categories, such as costs, goals, and savings. The app sort of forces you to be deliberate about how you spend your money and thus makes budgeting more of an intentional endeavor.
YNAB is about as hands-on as you can go. Its website has a wealth of instructional materials that explain precisely how to use the app and budget in order to aid customers in navigating that learning curve.
You may connect your credit cards, loans, checking and savings accounts, and more with YNAB. The app functions on a phone, laptop, iPad, Apple Watch, and Alexa.
Keeping up with YNAB requires dedication. It was created to be most effective for people who prefer to be hands-on while making financial plans. Furthermore, it costs more than the other apps on this list, which is a drawback.
Pros of YNAB
Total budget makeover
Free trial for 34 days
For one year, YNAB is free to use for college students
Excellent customer service
Cons of YNAB
You can choose to pay $14.99 monthly or $98.99 annually
Learning takes more time
Top Money Budget Apps: Goodbudget
Both the web and your phone can be used to access Goodbudget, which focuses more on financial planning than transaction monitoring. This app is based on the envelope budgeting method, in which you allocate a portion of your monthly income to designated expenditure categories known as envelopes.
Your financial accounts are not linked with this app. Instead, you manually enter monetary sums, debts, income, and account balances. After that, you allocate funds for the envelopes.
A limited number of envelopes, two accounts, and two devices are available in Goodbudget's free edition. Meanwhile, Goodbudget Plus, the paid version, offers additional benefits including limitless envelopes and accounts, up to five devices, among other things.
However, every expense must be entered because financial accounts cannot be synced, so the app probably won't work for you if you're not willing to put in the effort.
Pros of Goodbudget
Intelligent reporting
Zero cost
Supports a variety of gadgets
Cons of Goodbudget
Items must be manually logged
To enjoy the app's best features, you must pay $8 a month or $70 per annum
Top Money Budget Apps: EveryDollar
The EveryDollar app is a simpler and possibly easier to handle zero-based budgeting system than YNAB.
With EveryDollar's simple and free edition, you manually enter all incoming and departing cash during the course of the month rather than connecting your accounts. You categorize budget line items as well as set bill payment reminders.
Those features are available in EveryDollar's premium, paid edition, which also gives you the option to link your bank account. Your transactions are automatically reflected in the app, which also offers recommendations and personalized reports depending on your behaviors. You can link your investing and savings accounts as well.
EveryDollar is the most expensive app on this list while its free version is rather basic. There aren't many materials available on the app's website to assist you to learn how to use it before you sign up for a trial, which is another drawback.
Pros of EveryDollar
Basic version is free
Easy to use
Cons of EveryDollar
The premium version has a 14-day free trial, after which you can choose to pay $59.99 for three months, $99.99 for six months or $129.99 for a year.
Top Money Budget Apps: Personal Capital
The free Personal Capital app has features that are useful for budgeters who want to keep track of their expenditures, even though it is generally an investment tool. You can link and keep an eye on your IRA, 401(k), credit card, mortgage, and loan accounts in addition to your checking, savings, and credit card accounts.
Personal Capital regrettably prohibits the manual addition of budgeting transactions, however it does permit the manual addition of investments without syncing the accounts. The only thing you can do is establish a budget, compare it to past months' budgets, and obtain a quick overview of your spending by category. You cannot, however, create particular targets.
You can edit those categories and see what proportion of your monthly spending each one accounts for. In addition, Personal Capital offers a portfolio and net worth tracker. Both a phone and a computer can access the app.
While the company's main app is available for free, it has the option to add investment management services for 0.89 percent of your funds for accounts under $1 million.
Personal Capital provides stronger investing tools than other companies, despite the fact that its budgeting features aren't as robust as others'. The dashboard allows you to see changes in your net worth over time, and Personal Capital's Fee Analyzer lets you examine your portfolio expenses in more detail.
You can also save money for education with the company's Education Planner tool or plan for your retirement using the Retirement Planner tool. Personal Capital offers information on a variety of relevant subjects for both new and seasoned users as well.
Encryption, fraud detection, and strong authentication are all used by Personal Capital to safeguard your data. Nobody else has access to your unique login information, and a further degree of security is provided by the company's collaboration with seasoned financial tech firm Yodlee.
You might wish to choose a different path if your objective is to plan your expenditures and save, as more detailed budgeting features are available in other programs. The budgeting features of this app contributed to its inclusion on the list, but its investment tools are what set it apart.
Pros of Personal Capital
A no cost wealth management app
A Tool for Retirement Planning
Tool for Education Planning
Net worth monitoring
A portfolio fee analyzer tool
Cons of Personal Capital
Least concerned with budgeting
There is no possibility for inserting new transactions to a budget.
Sales calls for asset management services
Top Money Budget Apps: PocketGuard
Even though PocketGuard's feature set isn't the most comprehensive on this list as it places a lot of emphasis on simplification, it's still one of the top money budget apps.
You can link your bank accounts, credit cards, loans, and investments, and you can keep track of your bills. The free app uses that information to calculate how much money you have left over after allocating funds for goals, expenses, and necessities.
Additionally, PocketGuard keeps tabs on your net worth and gives you the option to check your finances manually without linking your accounts. A debt repayment schedule, the possibility to export your transactions, and other features are included in the premium edition of PocketGuard, PocketGuard Plus.
Due to the fact that PocketGuard's features are geared toward assisting users in reducing their spending, it has taken the top rank as the best app for huge spenders.
Your checking, savings, and credit card accounts must be connected before you can begin. The software keeps track of your spending, suggests places to save money, and notifies you when credit card payments are due. According to your income, impending expenses, goals, previous spending, and budgets, an algorithm in PocketGuard's "In My Pocket" feature determines how much money you can spend.
The app provides a clever bill alert to keep an eye on deadlines and highlights areas where you might be able to bargain for reduced prices. You can establish a goal and save towards it using the automated savings feature that is also available. PocketGuard automatically transfers the funds to a bank account for you.
A number of extra capabilities are available with PocketGuard Plus, including the ability to monitor cash, manage ATM withdrawals and deposits, create categories, change transaction dates, export data, and split transactions. For further learning possibilities, the business also produces a blog with instructional content.
With 256-bit encryption, a PIN of four digits, and biometrics like Touch ID and Face ID as an additional layer of security, PocketGuard places a high priority on security.
Your work is much facilitated by this app. That works well if you want to experience budgeting mostly hands-off, but less so if you wish to be a bit more involved in your financial plans.
Pros of PocketGuard
A basic, no-cost app for budgeting
A quick look at cash flow
Simple to use
Cons of PocketGuard
The price of PocketGuard Plus is $7.99 per month, $34.99 per year, or $79.99 for a one-time payment.
No phone assistance
A few grievances regarding technical problems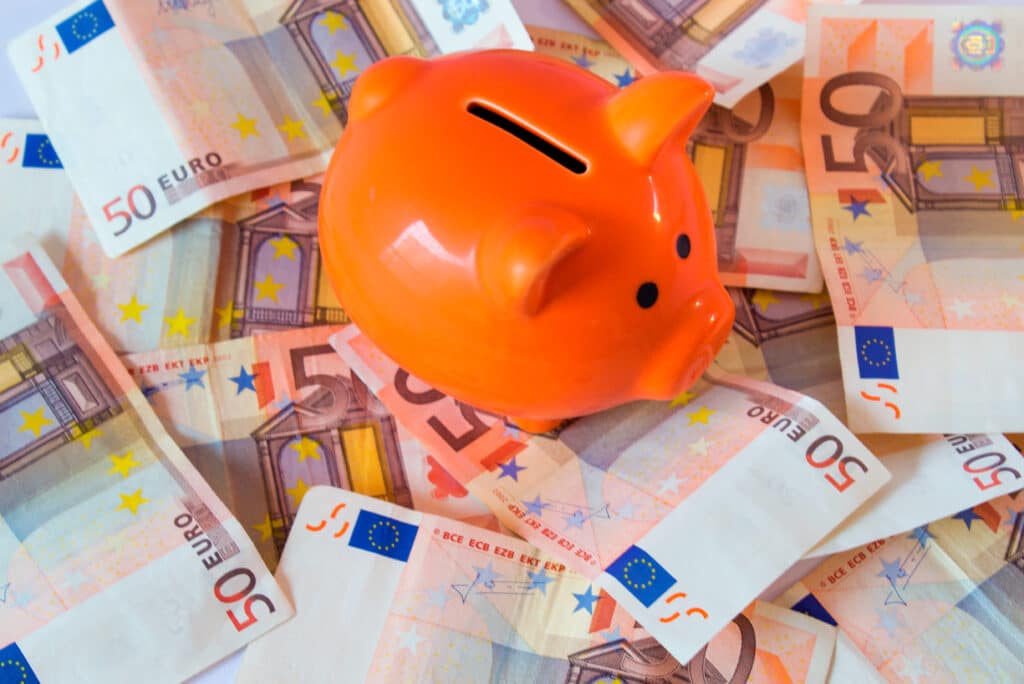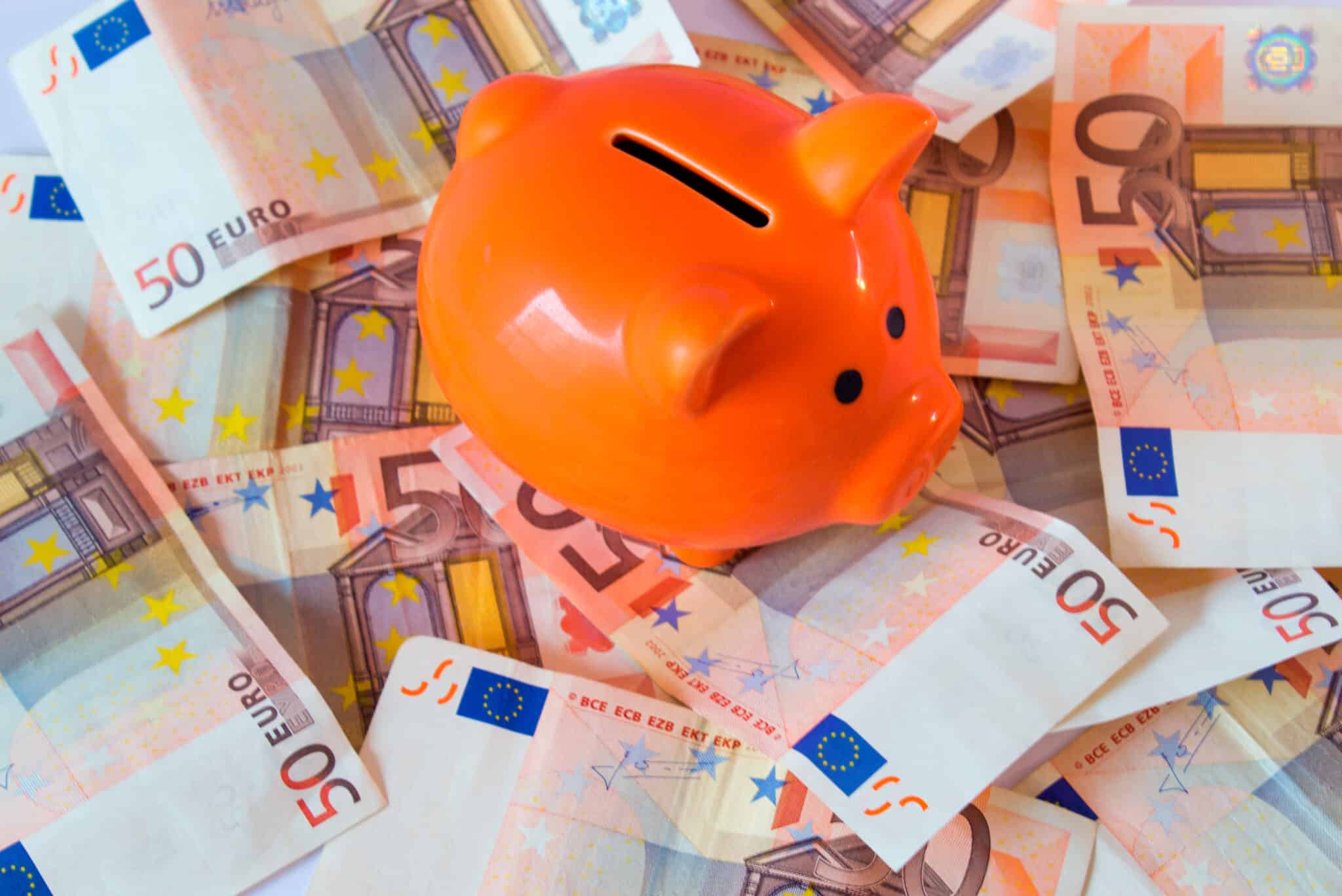 Top Money Budget Apps: Honeydue
In one app, Honeydue allows you and your partner to see each other's financial profiles and allow you both to share the ability to connect credit cards, loans, investments, and bank accounts. Do note that you can decide how much information to reveal with your partner though.
You can build your own custom categories in addition to the categories that are automatically created by the free budget app. Each of these categories can have monthly restrictions set by the two of you.
Honeydue will notify you if you or your partner are getting close to those limits. Additionally, the app allows you to talk and share emojis, as well as send reminders for upcoming payments.
Honeydue, like a few other applications on our list, is more focused on reviewing and learning from past transactions than it is on budgeting for future costs.
Pros of Honeydue
Cons of Honeydue
Does not help you plan expenses
Top Money Budget Apps: Fudget
If you don't want to sync your financial accounts and would rather have a simple user interface more than sophisticated features, then take a look at Fudget.
You can keep track of your balances and build lists of your incoming and outgoing cash flow via Fudget's incredibly straightforward interface. There aren't even any budget classifications. Along with additional goodies, the Pro account enables you to export your budget as well.
If you like classification of spending, insights, or just about anything else outside the fundamentals, this app is probably too simple for you. In addition, it's probably wise to go elsewhere if you lack the motivation to record every expense. Unfortunately, the user manuals might not come in as many as you like.
Pros of Fudget
Free basic app
Simple user interface
Cons of Fudget
You need to make a one-time payment worth $3.99 to subscribe to Fudget Pro
User manual is limited
Top Money Budget Apps: Simplifi by Quicken
As a result of the app's efficient tracking features, Simplifi by Quicken ranks highest for cash flow and deserves a spot as one of the top money budget apps. The best way to manage your spending between paychecks is to use this method.
Syncing bank accounts is required to get started, after which you will get a complete picture of your finances. The program tracks recurring bills and subscriptions, automatically categorizes your expenditure, and keeps track of impending expenses.
For Quicken, the app's parent business, security and privacy are important objectives. Since its inception in 1984, Quicken has earned the trust of those who handle sensitive financial information, and it is always developing new security features. When sending banking information, the app encrypts it with 256-bit tech to ensure its privacy.
Custom watch lists in the app let you set spending limits by payee or category, making them a noteworthy feature. The personalized spending plan additionally keeps track of cash flow to ensure that you never spend more than you earn. While using the app, Simplifi by Quicken provides advice; however, there is also a blog with a wealth of knowledge at your disposal.
The app offers a free 30-day trial after which you must pay $3.99 a month or an annual fee of $47.99. You also have the option to pay $5.99 each month if you decide not to pay upfront.
Pros of Simplifi by Quicken
Reliable cash flow tools
Watch lists for frugality in spending
30 days of trial period comes at no cost
Cons of Simplifi by Quicken
$47.99 per annum
A few grievances regarding technical problems
Top Money Budget Apps: Zeta
Zeta makes our list since it offers free budgeting tools to all different kinds of couples. A complimentary joint bank account is also provided as part of the deal to help manage expenditures and bill payments. Freebies include Joint Cards and the Money Manager app from Zeta.
For a shared view of your finances, you can manually enter data or link accounts using the Zeta Money Manager app. The app allows users to set up collaborative goals, handle bills, and build budgets as well as track their spending. Shared and individual budgets, bill reminders, and other features are a few of the aspects that stick out.
The Zeta Joint Cards provide 0.10% annual percentage yield (APY), zero monthly fees or minimums, and access to bank accounts with FDIC insurance through LendingClub Bank. Bill payment, contactless payments, and unlimited transfers are among the unique features offered by the account.
Your data is also protected by modern bank-level security employed by the organization. Your financial login information is not stored, and the company uses two-factor verification and encrypted databases.
Pros of Zeta
Cost-free joint bank account and budgeting app
Suitable for all kinds of couples
Aspects such as bill payment, contactless payments, and no account fees
Cons of Zeta
Low annual percentage yield
Top Money Budget Apps: Is it better to pay for a budgeting app or use a free app?
Each has a unique individual preference when it comes to budgeting, including whether or not they are willing to spend money on a subscription-based budgeting tool. There are benefits and drawbacks to both free and paid budgeting tools.
While investing money to balance your budget may seem paradoxical, if you make long-term improvements, a premium app can be worthwhile. Some subscription-based budgeting programs' monthly or yearly fees may eventually pay for themselves, although this may not always be the case. The simplest approach to determine whether an app is worthwhile is to download a free 30-day trial.
If you enjoy using the app and feel motivated to continue, the monthly or annual fee could pay off. After all, the best budgeting system is one you are willing to stick with over time.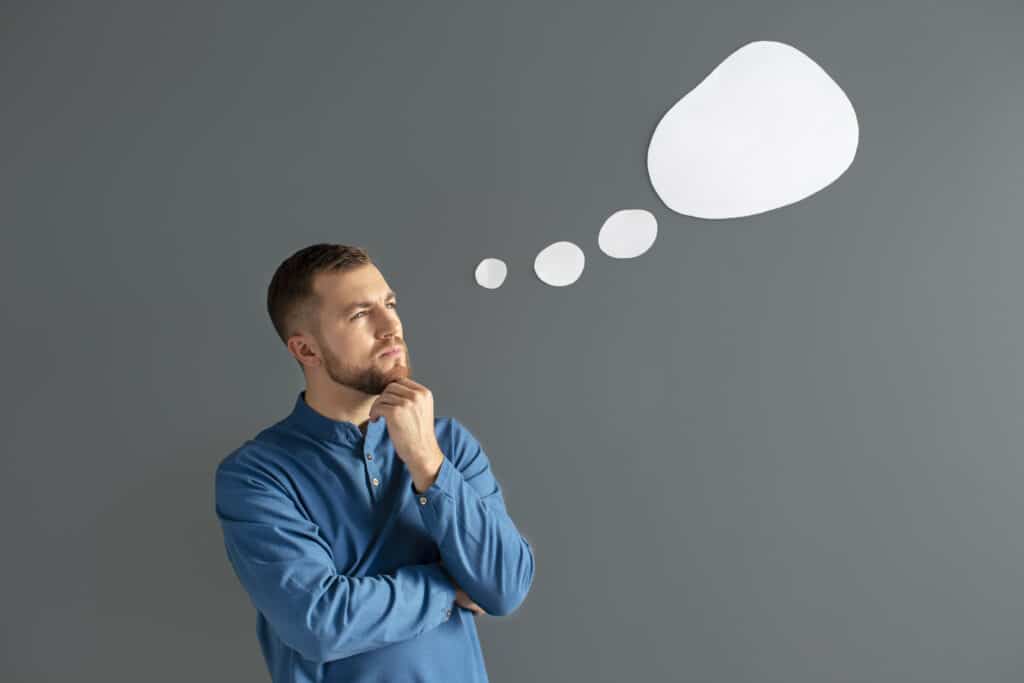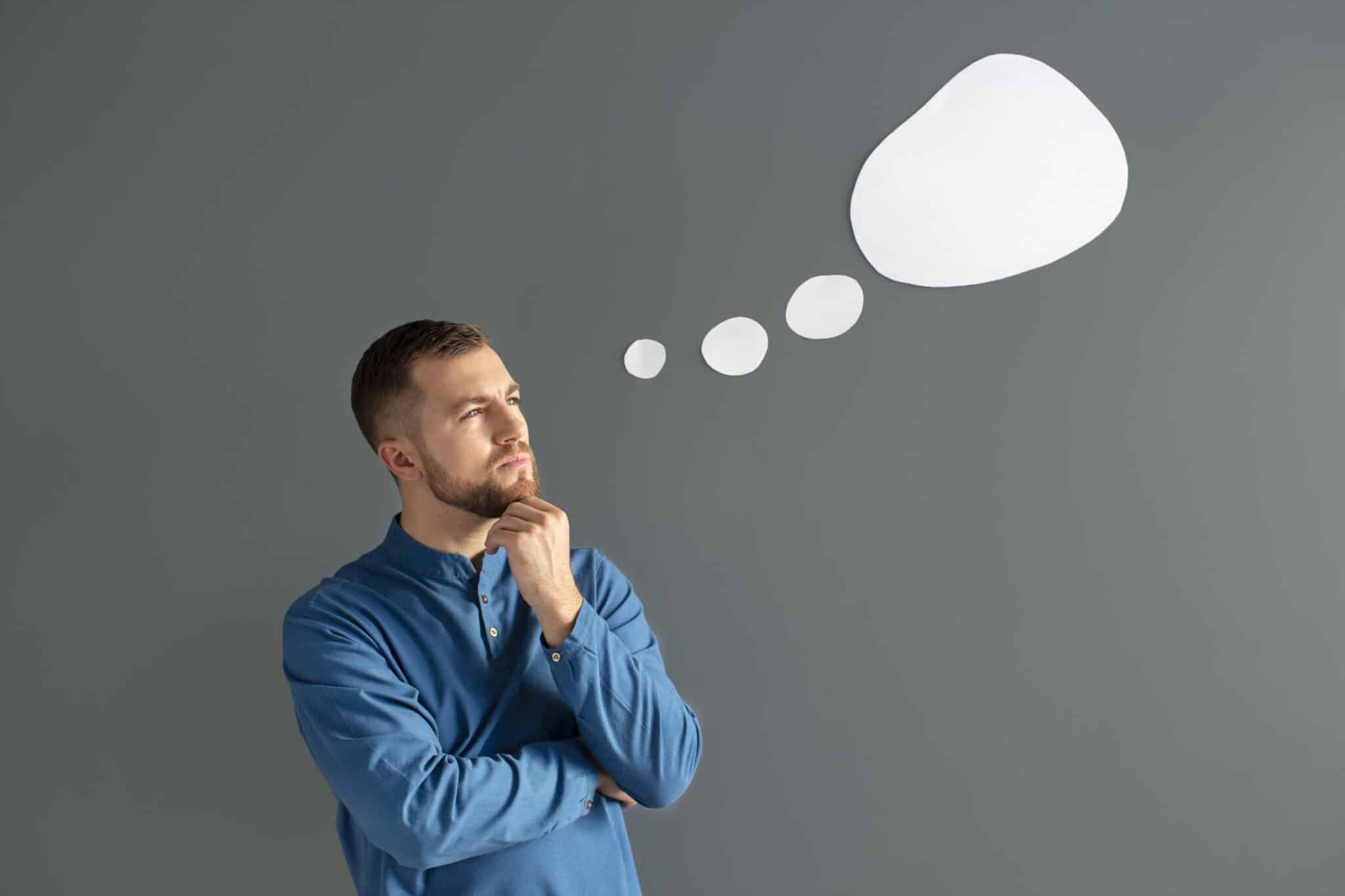 Top Money Budget Apps: Features to watch out for
The majority of budgeting apps allow you to link your bank accounts as well as enter information about your earnings and spending habits into their apps. Many also let you keep track of your spending and categorize it, so you can spot trends over time. Making smarter decisions may be made easier thanks to these features if you can better understand your spending patterns.
Some apps go one step further by offering automated savings, advice on how to save money, bill notifications, access to credit ratings, and investing capabilities. Make sure the account is FDIC-insured if the app has a savings component.
You might also think about the account's annual percentage yield (APY) and how it stacks up against online savings accounts that offer high interests and free budgeting tools. It can be preferable to move to an online, tech-focused bank that offers a higher APY depending on how much money you're saving.
Other Budget Apps to Consider
Monarch
The Monarch app's design is something that users are raving about. This app can be downloaded via Google Play and the Apple Store and allows users to keep track of all their accounts and investments in one location. The app also assists couples in creating strategies to reach their financial targets.
The Monarch app gives you the freedom to set up your own spending plan, but it will let you know when you've exceeded your budget's boundaries. Their budget tool also enables you to prepare for larger expenditures and test out various budget possibilities to see how they work out in the long run.
The first 30 days of Monarch are cost-free; after that, a monthly fee of $9.99 is applied.
Tiller
If you have a thing for Excel and Google Sheets then Tiller could be suited for you. While Tiller isn't technically an app, it also lets you link your bank accounts, investments, and credit cards to a spreadsheet, just like the other top money budget apps on this list. Then, it provides templates to aid in the first budget creation as well as the tracking of your spending.
You will bear no cost for the first 30 days of using Tiller, but after that it costs $79 per year or $6.58 per month.
Are you interested in investments? If so, you can read our articles such as best investment options for Australian expats in 2021, what are the best investment options for Canadian expats in 2021, what are the best investment options for UK expats in 2022, and how to invest in the S&P 500 from outside America.
Pained by financial indecision? Want to invest with Adam?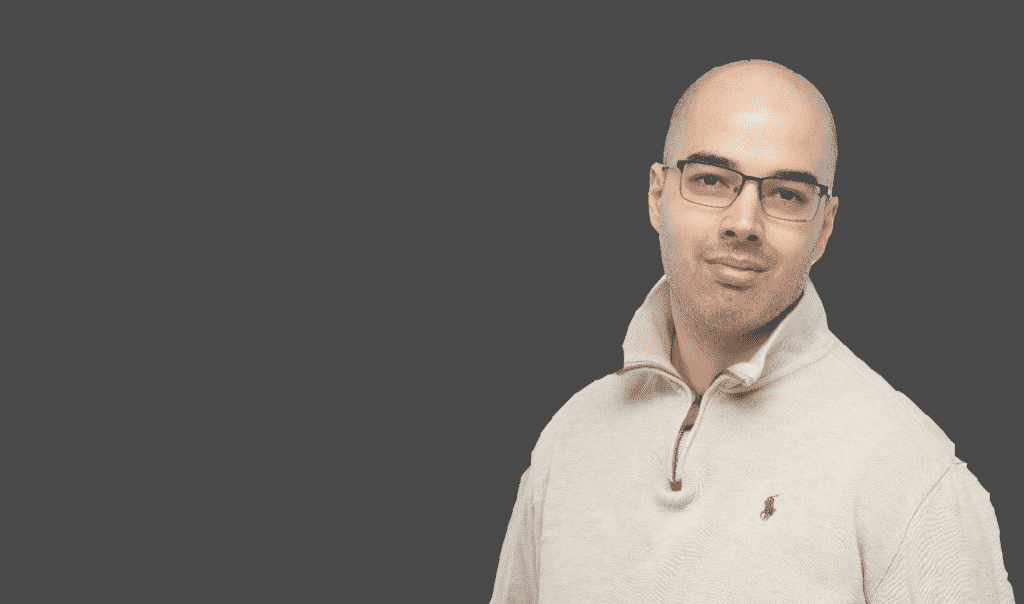 Adam is an internationally recognised author on financial matters, with over 694.5 million answer views on Quora.com, a widely sold book on Amazon, and a contributor on Forbes.