Here are 16 best countries for American expats to move to from the USA.
If you want to invest as an expat or high-net-worth individual, which is what i specialize in, you can email me (advice@adamfayed.com) or use WhatsApp (+44-7393-450-837).
Introduction
If you are one of the many, many Americans who have experienced significant worry and fear about the future in recent years, it may be worthwhile to fantasize about what your life may be like in a country other than the USA.
There are around 9 million American people residing overseas at the moment, which is roughly the population of New Jersey. But where to go is up in the air. Some countries are simpler for Americans to migrate to than others, depending on whether they have a large number of English speakers, a low cost of living, or an easy (relatively) immigration process. Fortunately, in Europe, Southeast Asia, South America, and elsewhere, these nations present a strong argument for leaving everything behind.
Before you continue reading, consider how many times you've heard the term "expat" used to (mostly white) persons leaving Western nations, and "immigrant" or "migrant" reserved for (mostly non-white) those entering Western countries. Living abroad is an excellent chance to obtain a fresh perspective not just on a new nation, but also on your own.
16 Best Countries For American Expats To Move To From The USA
16. Costa Rica
Costa Rica seems like California split away from North America, moved south, sprouted a rainforest, and lost its superiority complex.
Costa Rica, a stable democracy that prioritizes education over the military, has been friendly with the United States for more than 150 years, making culture shock for those who choose to call it home negligible.
However, be warned: while tourist visas are easy to get, residence might be difficult for anybody who is not employed by a large corporation. And once you arrive, residency will be on your mind.
Every year, a million Americans visit the island, and the Ticos have reinvested those monies in infrastructure such as dependable airports, luxurious motorways, and vast conservation zones that make the country simple to navigate and enjoy.
Costa Rica also has beautiful mountains, volcanoes, beaches, and a plenty of ferocious creatures.
The healthcare and public health insurance systems are also excellent, and the literacy rate is among the best in the world. If you work full-time, you will receive Aguinaldo, which is an extra month's pay around Christmas. Unsurprisingly, the locals claim to be quite content.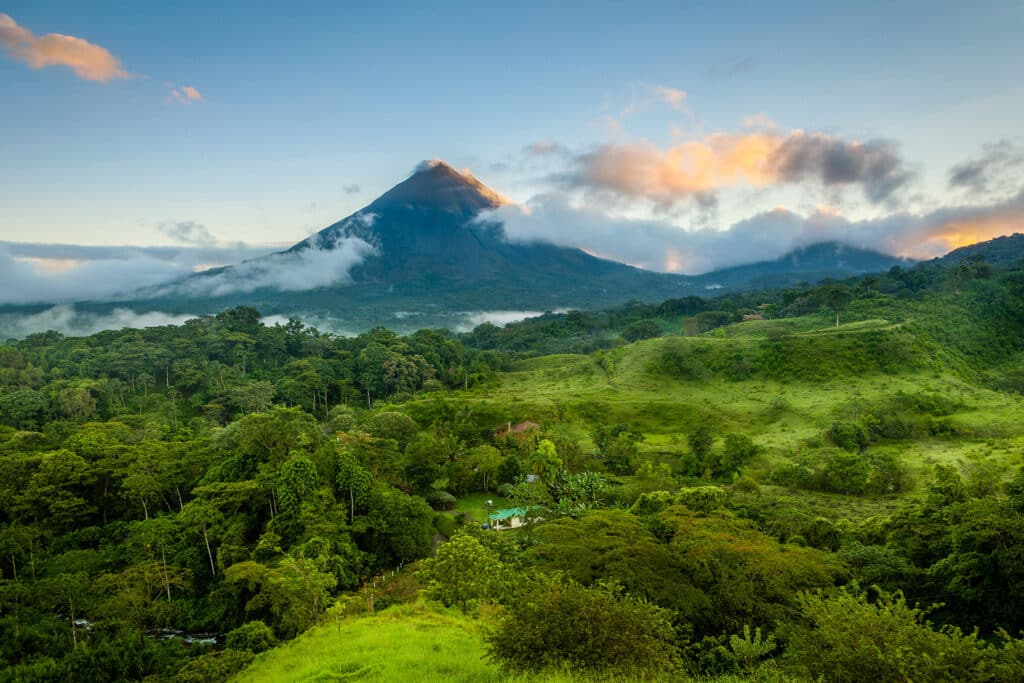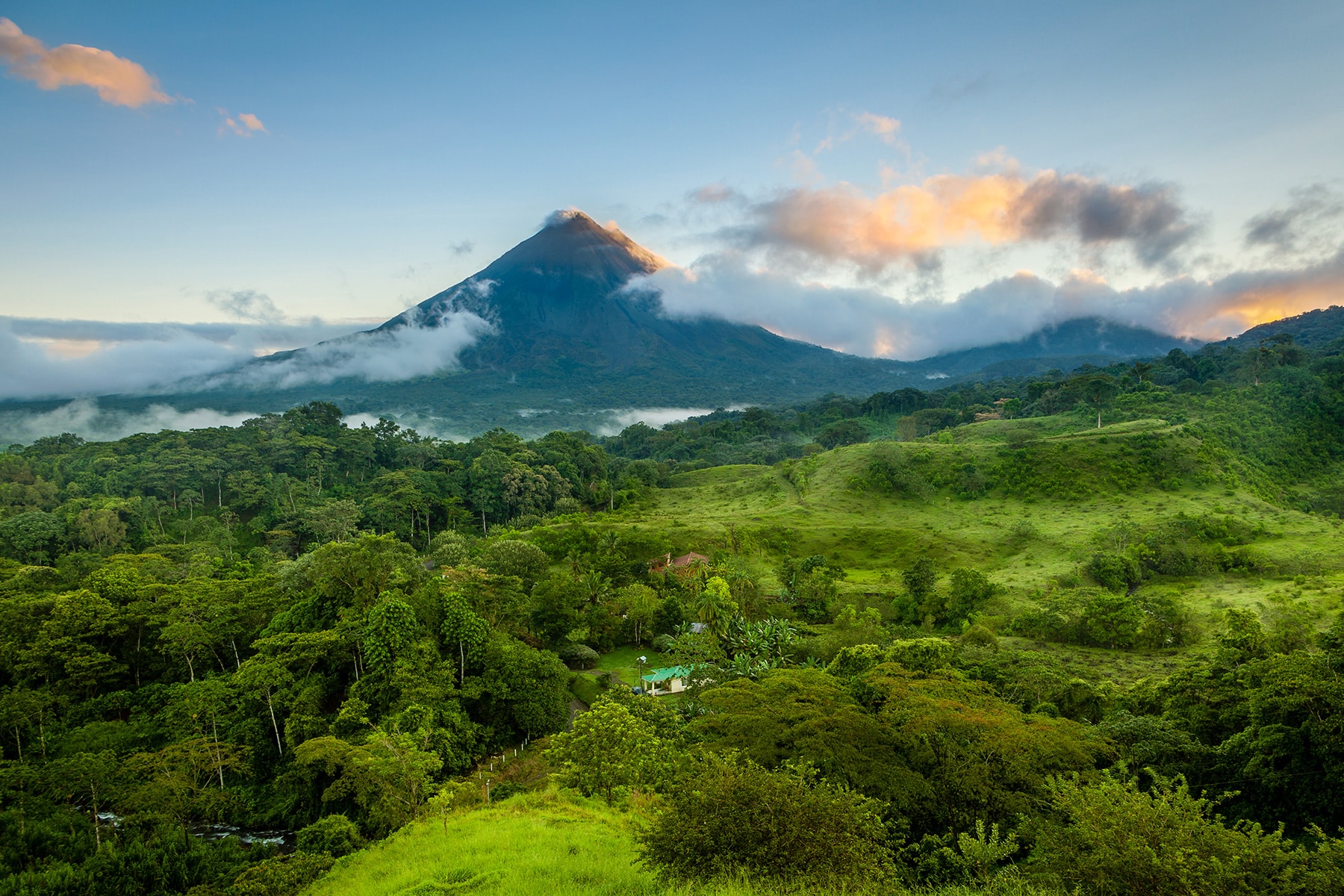 15. Australia
Living in one of the world's most culturally and geographically varied continents is now more inexpensive than ever, with the US dollar currently worth $1.29 Australian dollars.
While most Americans go to tried-and-true centers like Sydney and Melbourne, smaller towns such as Darwin, Perth, Brisbane, Adelaide, and Broome also entice expatriates with lower rents, breathtaking landscapes, and the opportunity to truly engage and mingle with Australians.
Provided you're between the ages of 18 and 30, the Working Holiday Visa allows you to live and travel in Australia for a year—or up to three years if you complete enough designated work.
Just be aware that application processing times are expected to be extra-long right now as the government attempts to catch up on approving requests made before to the country's lockdown.
14. Mexico
"In Mexico, we spend less on all our expenses added together than we did just on rent in the US," says Tim Leffel, a veteran expat who essentially wrote the book on relocating overseas.
Most foreigners in Mexico spend between $400 and $1,000 per month in rent, from the Caribbean to the Pacific, along warm beaches and in the cold mountain highlands.
The biggest hurdle could be the bureaucracy; expect the paperwork to take an eternity, although flying to the US once a year to reset the clock on a six-month tourist visa is very straightforward.
Mexico City, without a doubt one of the best cities on the planet, is one of the most popular locations to relocate.
Newcomers may gain their bearings and practice their Spanish in the Condesa-Roma neighbourhood before venturing out to more cheaper neighbourhoods like Juarez, San Rafael, or Narvarte.
Oaxaca City, on the other hand, entices with its mole, mezcal, and architecture, while Puerto Escondido with its low-key beach vibes are as enticing.
13. Georgia
The Republic of Georgia was already one of the greatest nations in the world for digital nomads, with a tourist visa allowing them to remain for up to a year.
However, the government has eased visa rules even further with the introduction of the "Remotely from Georgia" program, which permits remote workers earning at least $2,000 per month to stay in the country for a whole year.
What makes Georgia unique? Hiking in the Caucasus highlands, khachapuri (cheese bread), and Tbilisi's raucous and rakish nightlife culture are all obvious draws. You'll survive on herby salads, orange wine, and organic stews.
Georgia is also a very inexpensive state. The majority of expats in Tbilisi pay $700 or less per month for well-furnished homes. And Georgians are kind and welcoming; as soon as they realize you're not Russian, you've gained a friend.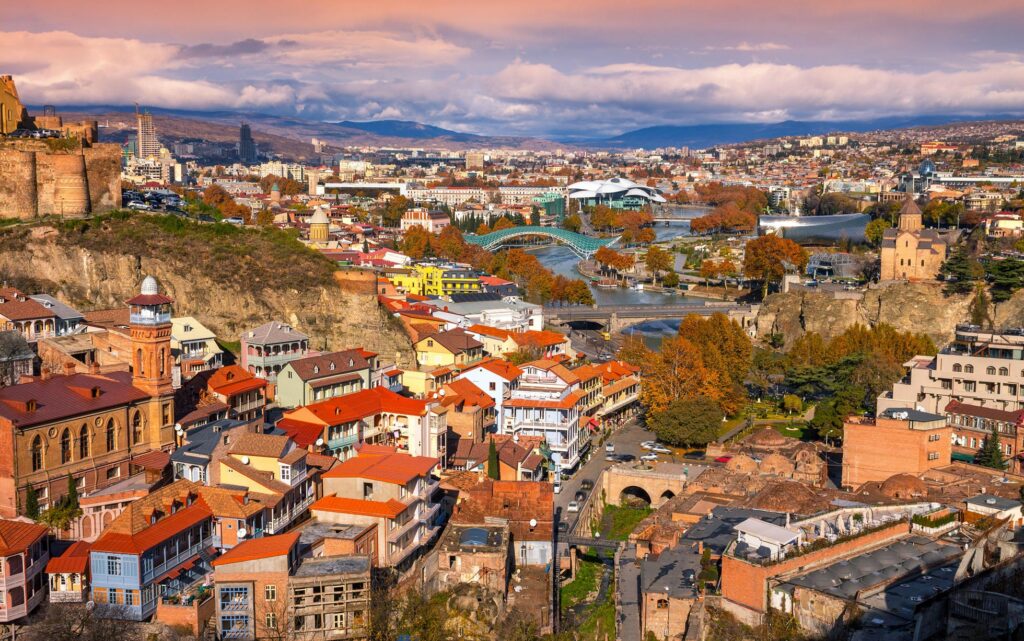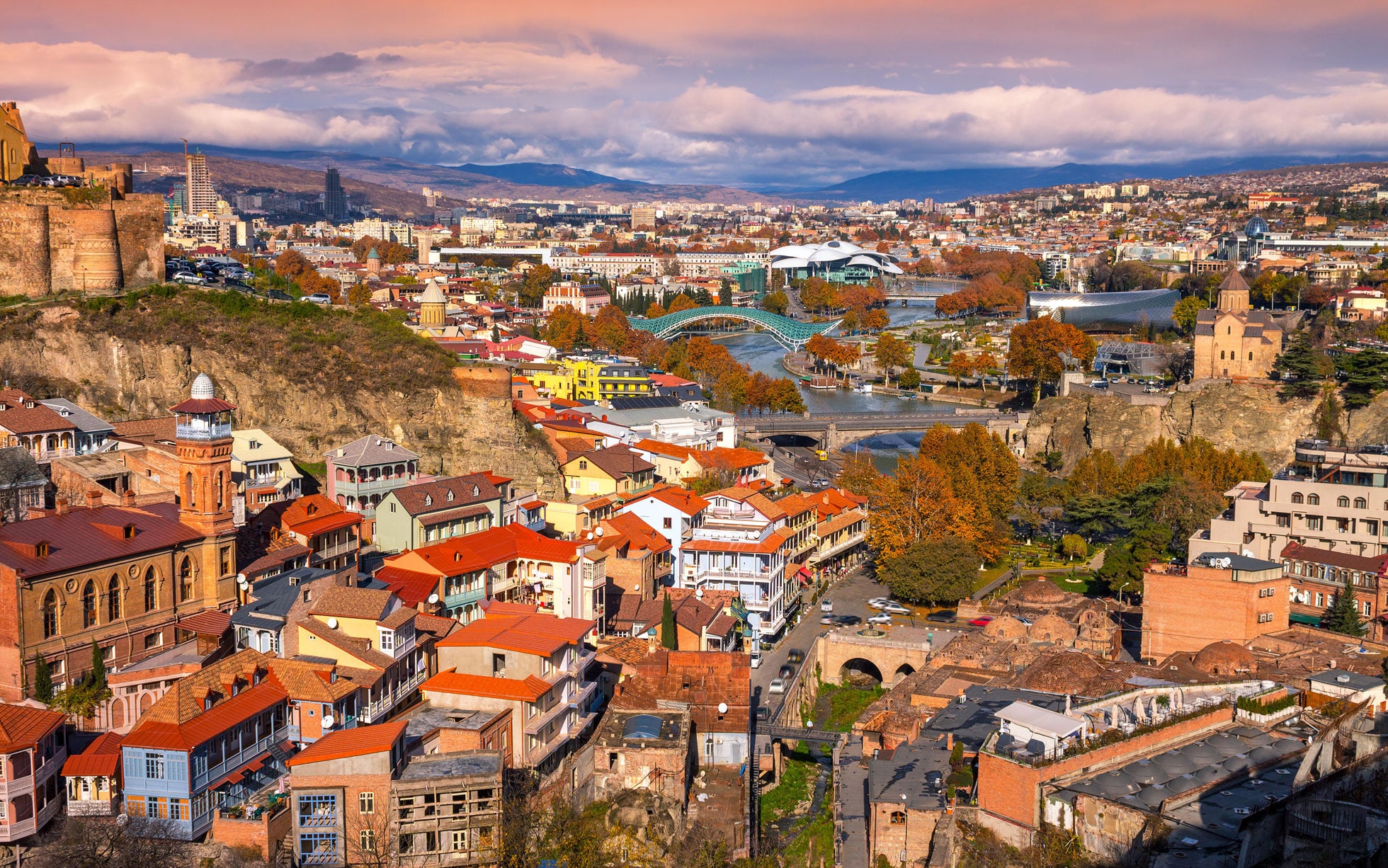 12. Canada
Diversity, delicious cuisine, low crime rates, healthcare, superb public education, a stable economy, ketchup chips, eco-consciousness, and, most importantly, more nature than you can possibly care about are all features that you can expect about life up north.
Ski, surf, dive, hunt, kayak, walk, or simply hibernate in a prairie home amid Canada's mountains and glaciers, beaches and islands.
You may also choose from a variety of options to relocate to Canada. You'll most likely be fluent in the language, so you may bypass the culture shock and get right into cultural immersion.
However, Canada's well-known pleasant cities are becoming ridiculously costly, and Canadians are strangely cliquish when it comes to recruiting. They prefer "Canadian experience," whatever that entails, over the abilities you bring from outside.
And, while all that wildness might be lonely during the long, dreary winters, cannabis is legal, which helps.
11. Thailand
Of all tropical paradises in the world, Thailand is the most livable, thanks to its excellent infrastructure and cheap living costs. No wonder why it is ranked among the best countries for American expats.
In bustling Bangkok, $600 a month gets you access to high-rise amenities like a pool, sauna, and gym; in ultra-chill Chiang Mai, a thriving population of freelancers and other self-employed people spends about half that.
If you can live without the conveniences of a large city, there are even greater prices on island bungalows in lovely beach communities, where you can eat the freshest, cheapest, and frequently spicier seafood you've ever tasted.
Tight regulations can make extended visits in Thailand difficult, but not impossible. You can remain for a few weeks, months, or years, depending on the sort of visa you obtain.
10. Belize
Belize offers all the things we love about locations like Mexico, but with a fraction of the crowds. It's home to vibrant indigenous culture, old rainforest ruins, and hundreds of small, laid-back islands lounging in the Caribbean blue.
It's also the only country in Central America where English is the official language and US currency are accepted, making it a top spot for Americans looking for a place to call home.
If you're seeking for a fast taste of the digital nomad lifestyle before committing to it full-time, Belize is one of the finest locations to start: the country just became one of many across the world to provide a visa expressly for remote workers. You can stay for six months with the country's Work Where You Vacation visa.
The disadvantage is that the visa guarantees a shorter stay than others, and you'll need a pretty high salary to qualify, at least $75,000 for singles and $100,000 for couples/families.
On the positive side, Belize's visa requires significantly less paperwork than usual, so little that the country's tourist office especially touts its ease of use. To enter, all you'll need is a valid passport, evidence of a bank account, a clean criminal background, and travel insurance.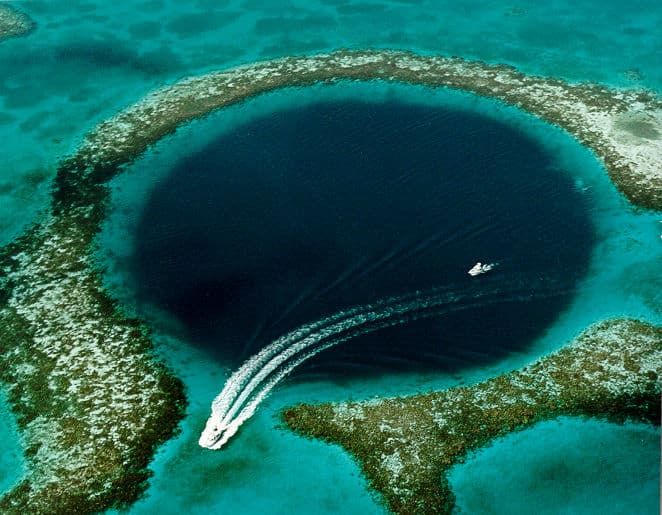 9. Uruguay
Uruguay, a country the size of Washington State, has a stable economy, a well-functioning political system with low corruption, and progressive LGBTQ legislation and attitudes.
The country has been the darling of the liberal world, particularly after President Jose Mujica's tenure from 2010 to 2015, during which he famously spent his time living in a simple farmhouse on a dirt road.
Montevideo, the country's culturally rich capital, has excellent public transportation, and the wine, steak, and beaches are among the best in the world.
A respectable level of life is not inexpensive, however food and rent are both quite affordable. Foreigners may buy property in Uruguay without difficulty, and there is a road to residence as well as a nice social safety net that does not involve bribes.
The majority of Uruguayans are kind, but you'll require near-fluency in Spanish to go around on a daily basis because nearly no one speaks English.
8. New Zealand
Imagine living in a nation where you could learn about indigenous culture from Mori, walk to waterfalls and active volcanoes, explore Lord of the Rings and The Hobbit film locations, and drink wonderful, locally grown wine—and that's just the North Island.
Ancient forests, stunning glaciers, enormous wine areas, and some of the greatest ski slopes in the world can all be found on the South Island, which is only a three-hour boat trip away.
If you're between the ages of 18 and 30, apply for a Working Holiday Visa (when they reopen), remain for a year, and work odd jobs in tourism, hospitality, and agricultural. Your income will be used to pay for skydives or other adrenaline-pumping activities in the nation that pioneered bungee jumping.
7. South Korea
South Korea's moment isn't going away anytime soon, thanks to the continued appeal of K-pop, K-dramas, K-beauty, and K-style. Americans are drawn to Seoul, a sprawling metropolis where public transportation is easy to use, shopping and street cuisine are world-class, and drinking is a national hobby.
Soju may be found in the streets late into the morning hours thanks to open-container rules. The country as a whole is mountainous and contemporary, with some of the world's fastest Wi-Fi connections, though online censorship is real, so have a VPN handy.
Without a roommate, housing might be expensive, but the cost of living is surprisingly affordable. Visa-sponsored jobs can be difficult to come by unless you work in English teaching.
6. Germany
Germany has a lot to offer tired Americans, including cheap beer and wine, schnitzel, and the Autobahn. Its central location on the European continent makes it ideal for weekend getaways.
Munich, your Alps gateway, provides wonderful outdoor retreats as well as access to large global corporations. A low cost of living, famed nightlife, and flourishing startup culture all attract ambitious tech types and free spirits to Berlin's eclectic melting pot.
German bureaucracy is a favorite pastime of theirs (just a sarcasm). A three-month visa allows Americans to enter the country, but a formal relocation necessitates mountains of paperwork.
The act of establishing a bank account or purchasing a cellphone leaves a paper trail. And, when it comes to finding a place to call home in Berlin, the challenge is more acute: showing up for apartment viewings to compete against 20 other aspirants is the norm.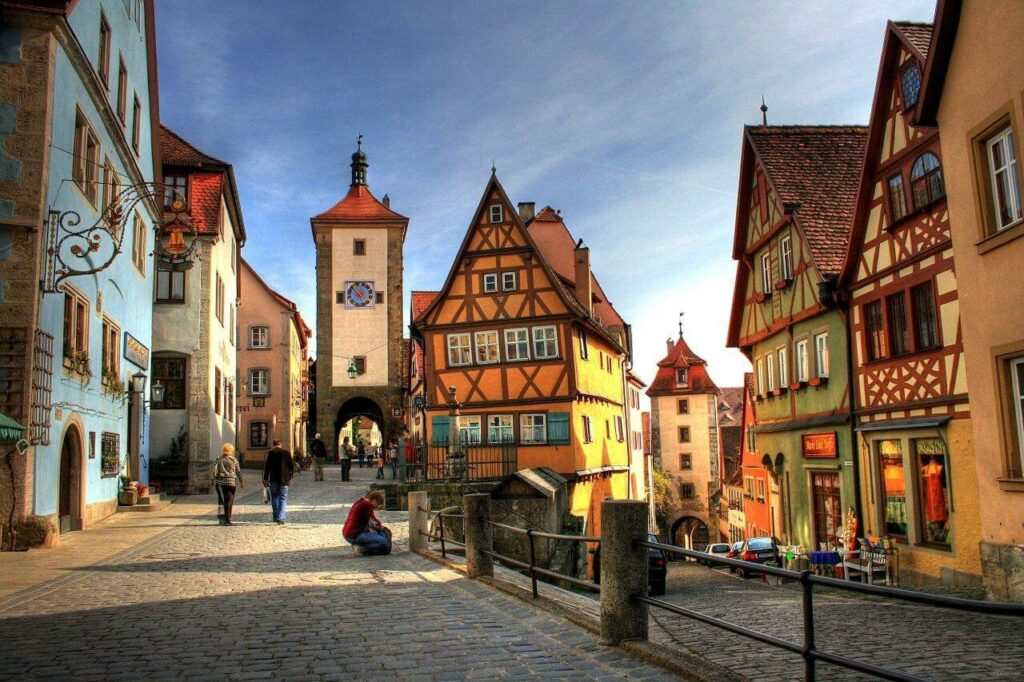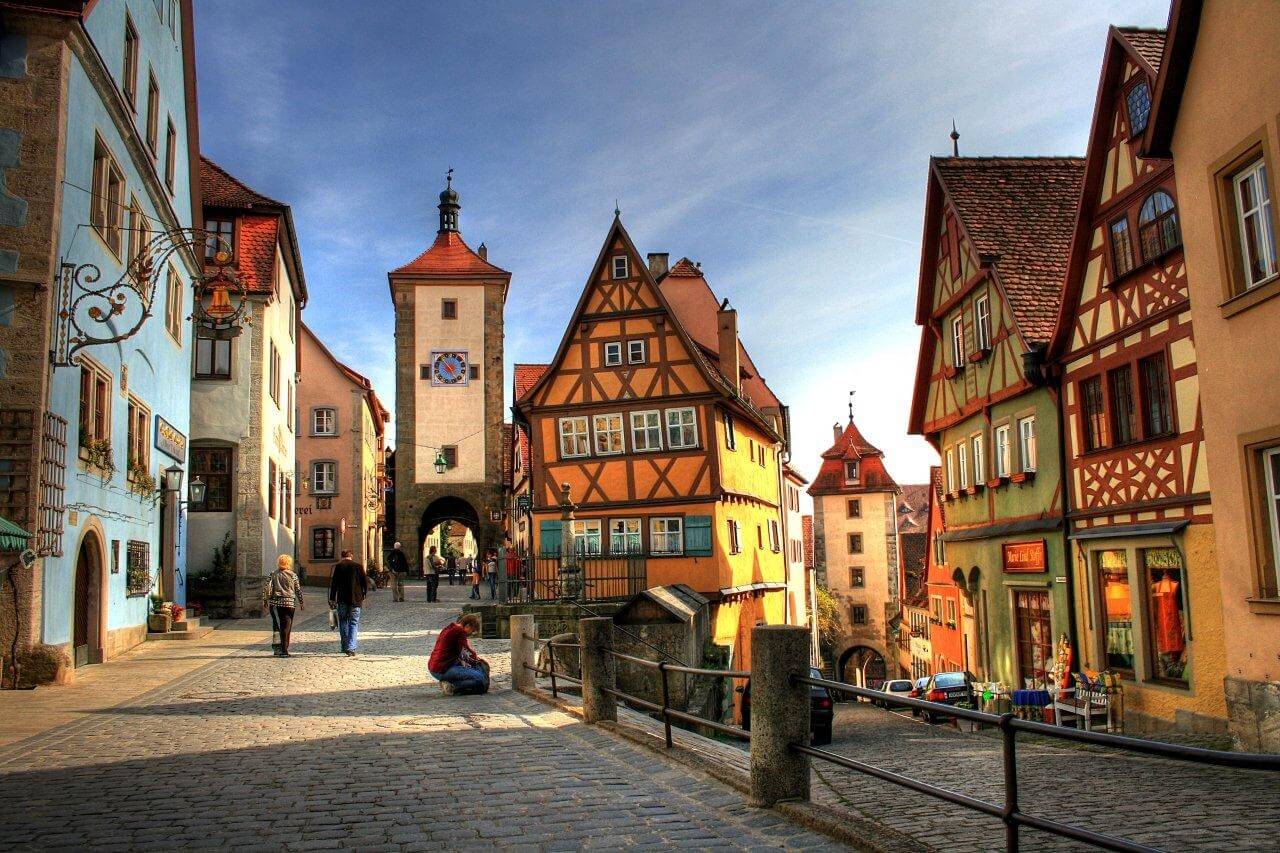 5. Bermuda
Sun-drenched Caribbean nations have long been a haven for Americans who are bored with their employment, their landlocked locations, the bad weather, and the country's overall nonsense. It's one of the best countries for American expats for that reason.
And now, as if they needed another reason to tempt travelers, several of those same countries are granting long-term visas that allow remote employees to select an island to call home for a year or more.
Let's look at Bermuda. The Work from Bermuda Certificate, which permits travelers to stay for up to a year, will be introduced in 2020. In reality, Bermuda has one of the most accessible visas on our list: not only is the island close off the coast of the United States, so flying is frequently cheap, but the application price is only $263, compared to thousands for a European visa, for example. There's also no minimum income criterion as long as you can show that you earn enough to sustain yourself.
This is also a terrific option for students who want to take a gap year or take classes online: the program requires just that you be 18 years old, and those who work for overseas firms or attend foreign colleges are able to apply.
4. Argentina
Argentina is not the place for you if you are very productive, punctual, or even somewhat Type A. Time moves differently here: the plumber you planned on Tuesday could not show up for another month, and you'll be the one who questions why.
Breakfast with wine or gelato is perfectly acceptable, noon siestas in the hammock might last hours, and supper does not begin until 9 or 10 p.m.
Long weekends are usually spent mountain biking in Salta, guzzling Malbec in Mendoza, climbing to waterfalls in Iguazu, or exploring the Patagonian Andes in a country with an absurd amount of national holidays. This is definitely one of the best countries for American expats, especially adventurous ones.
But let's not sugarcoat Argentina's famously volatile economy. Prices might vary so quickly as a result of inflation that many small businesses don't bother labelling things. However, if you can make your livelihood in US dollars, you will be able to live really well on very little in vibrant cities such as Buenos Aires.
3. Ghana
Members of the Black Diaspora are lured to Ghana's stable economy, tropical climates, and considerably lower cost of living to escape the stress and brutality of racism in the United States. Rents in Accra, Ghana's cosmopolitan metropolis, ranging from $145 for a two-bedroom apartment to $700 for a three-bedroom house with security.
Although English is the primary language and economic prospects abound, Ghana's infrastructure, like that of many developing countries, is questionable. Power outages are widespread, and Accra's traffic jams match those of Los Angeles.
And, while the Ghanaian government has begun a campaign to expedite citizenship for African Americans, acquiring any official document demands considerable patience.
However, once these barriers are overcome, a long-established expat community awaits newcomers with happy hours, networking events, and social support organizations such as the Diaspora Africa Forum and the African American Association of Ghana.
2. Spain
Spain has long been a sanctuary for American expats, thanks to its dazzling weather, vast beaches, laid-back culture, and inexpensive superb wine. And it's likely never been simpler to live the good life.
Spain has a high unemployment rate, even though it is one of Europe's most cheap countries, so don't get your hopes up. However, the Spanish government does provide a self-employment visa, which is ideal for freelancers and digital nomads who flock to international tech and fashion hotspots such as Barcelona or retreat in gorgeous coastal enclaves such as the Canary Islands.
While the work visa application procedure is lengthy, it is far less onerous than in some other EU nations, and it permits for one year of travel across Europe's Schengen zone.
1. Vietnam
Vietnam tops the list of the best countries for American expats. It features one of Southeast Asia's fastest-growing economies, a burgeoning middle class, low crime rates, and a very low cost of living.
Americans may flourish here for roughly half the expense of living at home; roomy one-bedroom apartments in vibrant, culture-rich places like Ho Chi Minh City and Hanoi cost less than $700, and a mouth-watering bowl of pho is only $2.
From the picturesque rice terraces of Mu Cang Cahi to the white beaches of Phu Quoc, a thriving population of digital nomads takes use of dependable high-speed Wi-Fi to work remotely or stay to teach English and enjoy a laundry list of great domestic attractions.
The price of eating outrageously well and bonding with Vietnam's warm, inviting culture is traffic, smog, and constantly changing visa restrictions.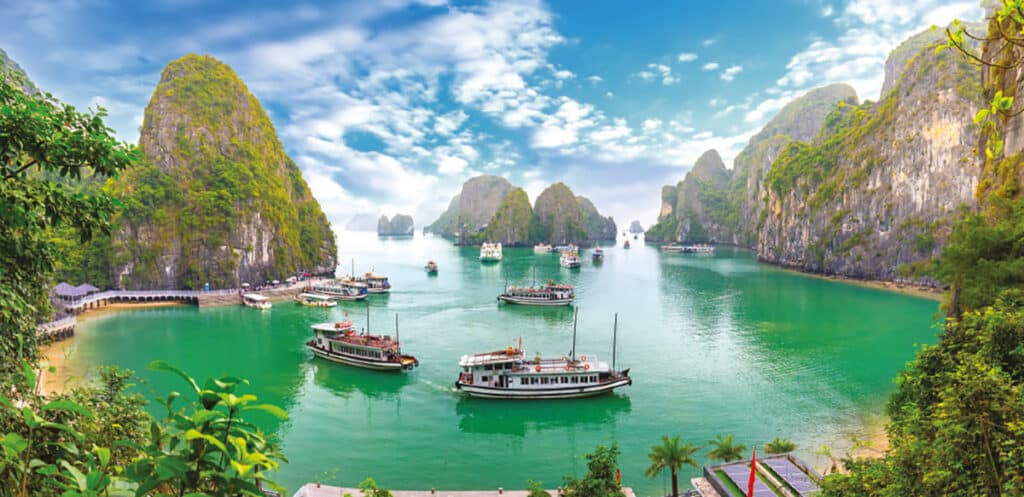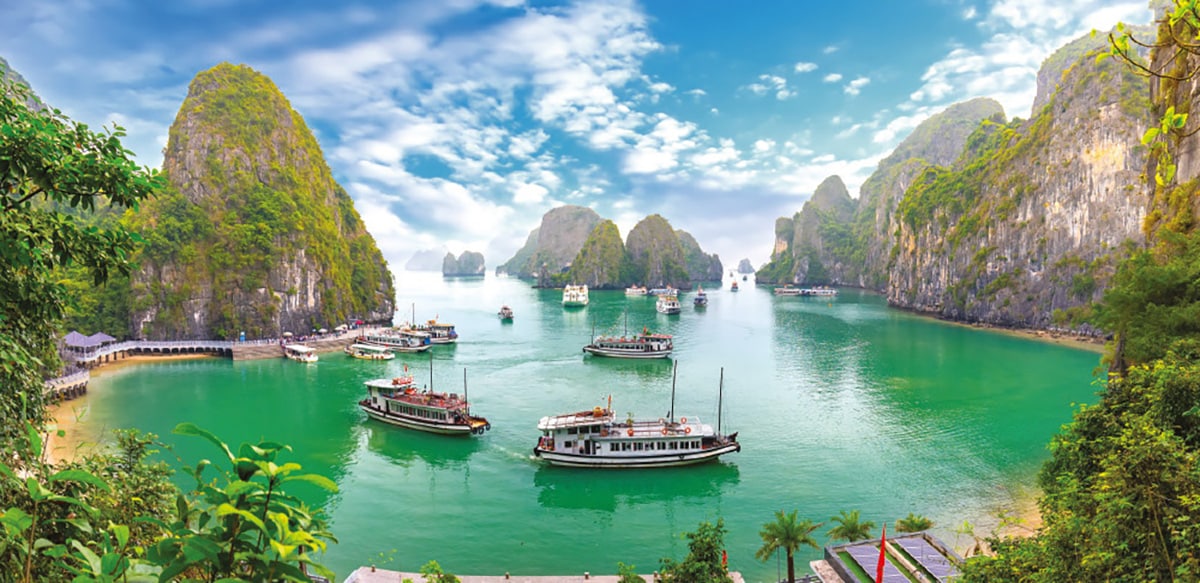 Pained by financial indecision? Want to invest with Adam?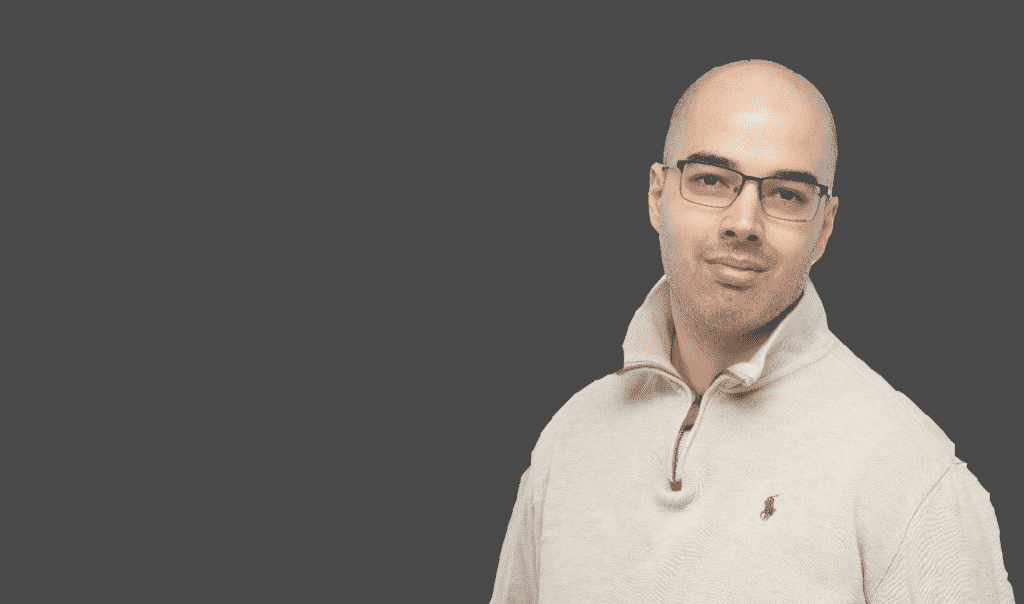 Adam is an internationally recognised author on financial matters, with over 693.5 million answer views on Quora.com, a widely sold book on Amazon, and a contributor on Forbes.