List of Banks in St Kitts and Nevis
If you are looking to invest as an expat or high-net-worth individual, which is what I specialize in, you can email me (advice@adamfayed.com) or WhatsApp (+44-7393-450-837).
Introduction
Below is a list of banks in St Kitts and Nevis, specifically the top five national banks in the country.
The gorgeous, dual-island nation of St. Kitts and Nevis is located in the West Indies and is officially known as the Federation of Saint Christopher and Nevis. It is renowned for its beaches and mountains covered in clouds.
In total, there are 15 banks in St. Kitts and Nevis, three of which are members of the Caribbean Association of Banks. This indicates that these are St. Kitts and Nevis' most reliable banks. Clients can also access digital services from the majority of St. Kitts and Nevis banks.
List of Banks in St Kitts and Nevis: St Kitts-Nevis-Anguilla National Bank (SKNA)
The oldest national bank in St. Kitts and Nevis was founded in 1971 and is known as the St. Kitts-Nevis-Anguilla National Bank. There are 18 ATMs and six branches in total for the financial institution St Kitts-Nevis-Anguilla National Bank is the biggest bank in the nation based on the quantity of branches and ATMs.
Customers of this bank have access to multi-purpose ATMs where they can deposit cash, conduct bank transfers, top up their mobile phone accounts, pay bills, modify their pin codes, and execute other payment-related tasks.
In particular, the following are several of the online activities that you can do:
Get your transaction statements online
Move funds across accounts
Pay your utility bills
Turn on and off automatic payments
Enable and disable debit cards
Launch international and interbank transfers by utilizing the SWIFT system
Moreover, clients can easily do transactions using a mobile-friendly app for the bank as well as be notified by the app through alerts whenever a transaction is made.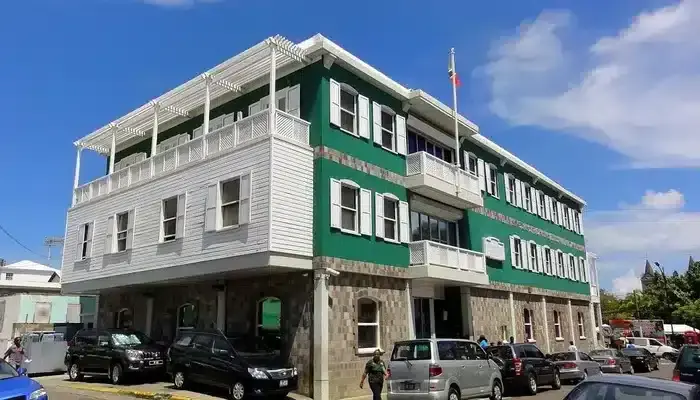 List of Banks in St Kitts and Nevis: The Bank of Nevis (BON)
The Bank of Nevis, which has been operating for the past 37 years in St. Kitts and Nevis, has a total of four branches and four ATMs. The Royal Bank of Canada in Saint Kitts and Nevis was also purchased by the Bank of Nevis in 2021 in order to increase its presence there.
Customers can transfer money between accounts, change their PIN code, and withdraw up to 1,500 East Caribbean dollar (555 US dollar) each day from the Bank of Nevis' ATM to pay credit card bills, in accordance with the bank's rules.
The following client actions can be taken online:
Move funds across accounts
Pay your utility bills on time
Start automatic transfers and payments
Request information to track your income and expenses
Modify the PIN code
Send out notifications
Start transferring money internationally. The bank typically completes the transaction within 24 hours.
List of Banks in St Kitts and Nevis: St Kitts Co-operative Credit Union
Since it has been in business for more than 30 years, St. Kitts Co-operative Credit Union has offered its clients a variety of banking services, including the creation of checking and savings accounts as well as the issuance of debit cards, loans, and credit cards. Clients of this bank should be aware that they must deposit 100 East Caribbean dollars in order to activate an account after it has been opened.
Although St. Kitts Co-operative Credit Union only has one branch in the country, users can conduct the majority of banking activities online using a mobile app, internet banking, or by calling, emailing, or making a phone call. Customers can use the bank's online services to open new accounts, pay off loans, move money between bank accounts, open new accounts, and modify their profile.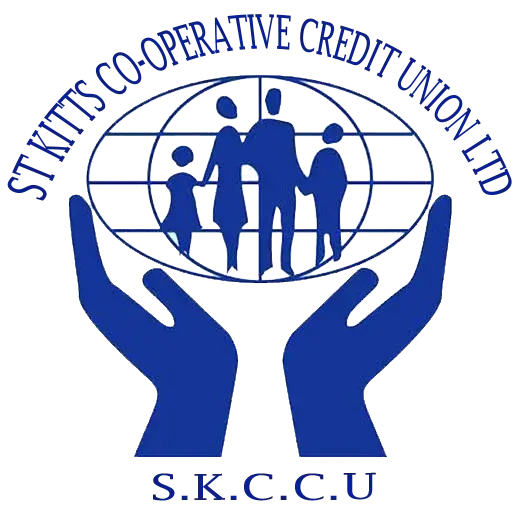 List of Banks in St Kitts and Nevis: Nevis Cooperative Credit Union
For more than 50 years, only St. Kitts and Nevis residents and citizens were eligible to join the Nevis Cooperative Credit Union. A bank account with this institution cannot be opened by a foreign national.
Clients must deposit 700 East Caribbean dollars in order to open a functioning current account. Additionally, the bank charges maintenance fees for individuals and legal institutions at a respective rate of 11.70 East Caribbean dollars and 17.55 East Caribbean dollars.
In addition, the bank provides its clients with the ability to transfer funds to other client accounts and pay bills through the online banking platform and mobile app. Bear in mind that Nevis Cooperative Credit Union doesn't support transfers to or from foreign banks, though.
List of Banks in St Kitts and Nevis: Hamilton Reserve Bank
The Hamilton Reserve Bank, one of the most well-known banks among foreigners, is an international financial institution on Nevis that permits the setup of bank accounts in 10 different currencies: US dollars, Euros, Canadian dollars, Australian dollars, Singapore dollars, Hong Kong dollars, British pounds sterling, Swiss francs, UAE dirhams, and Japanese yen. The bank also maintains consistent communication with all of its clients in eight different languages.
The bank doesn't charge a commission to open an account, nor does it charge for maintenance or services. Individual consumers must deposit a minimum of 50,000 US dollars into the account in order for it to be operational. Meanwhile, legal organizations must deposit a sum of 100,000 US dollars to activate their account. Customers cannot deposit cash or checks at this bank, so those who want to send money must select a bank transfer.
Hamilton Reserve Bank is among the banks in St. Kitts and Nevis that processes international transfers and SWIFT money transfers the quickest. To open a bank account with this bank, foreigners are not needed to be physically present in the nation as they can do so remotely b y sending scanned copies of all the necessary documents along with an online application found on the bank's official website.
Do note that the documents required of you must be in English or translated into English and notarized. The application is processed by the bank and the account is opened in around 10 days.
All banking activities can be performed by customers online, and internet banking is automatically enabled whenever a bank account is opened. Customers can access online services twenty-four hours, seven days a week.
The St. Kitts and Nevis government has granted this bank a license to open escrow accounts, which are used for transactions related to the acquisition of properties during the construction phase, in order to provide real estate services under the St. Kitts and Nevis Citizenship by Investment program. Hamilton Reserve Bank is the only one in Saint Kitts and Nevis to have received such a license.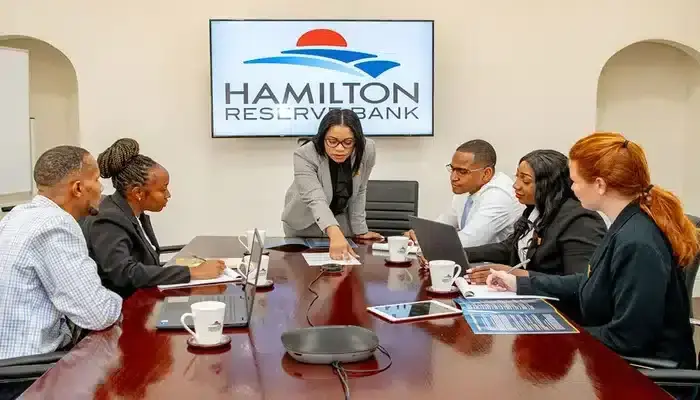 List of Banks in St Kitts and Nevis: Bank Account Types You Can Open
There are different types of accounts offered by banks in St. Kitts and Nevis, such as current, savings, foreign currency, merchant, and escrow accounts.
Foreign Currency Account: The US dollar, the Euro, the British pound sterling, the Canadian dollar, the Australian dollar, the Singapore dollar, the Hong Kong dollar, the Swiss franc, the UAE dirham, and the Japanese yen are all currencies that can be opened in banks on St. Kitts and Nevis.
Savings Account: In St. Kitts and Nevis, a savings account with a bank often contains a fixed deposit or a term deposit. These kinds of accounts can be opened for a duration of three or six months or a year. In the event that you have a target savings account, a predetermined sum can be automatically moved from your current account every week, month, or every two months, depending on your preference.
If you have a regular savings account, you must replenish it as you see fit in order to collect interest that is paid out every three months.
Merchant Account: Organizations can collect payments via credit cards and other types of electronic payments through this form of bank account. They are also allowed to use the bank account to send money.
Escrow account: By setting up an escrow account, you can buy a real estate property while it is still under development. The prospective buyer places the funds in an escrow account after concluding a share deal with the real estate project's developer. The money is only given to the developer once they have completed all of the obligations and conditions outlined in the agreed contract.
Banks accept applications from customers for loans for a house, a car, and education too. Applying for both current and trading accounts is possible if you are a legal company. Loans for business expansion are available to individuals as well.
Bank accounts are often opened in St. Kitts and Nevis using the East Caribbean dollar, which is the main currency used in the nation.
List of Banks in St Kitts and Nevis: Required Documents for Account Setup
The following papers must be presented in St. Kitts and Nevis if you want to create a bank account:
A current passport or other official identification document with a photo.
Evidence of a home address. This might be a utility bill, a letter from another bank or the owner of your home, or even an envelope with a postmark.
Your statement of purpose for opening the account, as well as a fully filled application.
To speed up the process, you should additionally gather the following papers:
A company letterhead containing your employment information or a certificate attesting to your employment.
Your bank statements, which show where your money comes from.
A recommendation letter from a reputable bank or from a reputable professional.
You must provide these extra documentation if you are a foreign national trying to create a bank account in St. Kitts and Nevis:
A certificate of citizenship.
A passport from your country of origin.
Extensive details regarding your investment strategy, if you intend to open a bank account in order to become a citizen of St. Kitts and Nevis.
List of Banks in St Kitts and Nevis: Bank Account Opening Process
Gather all the necessary paperwork
Submit the application to open a bank account, which you can do online, via a representative, or in person at a branch of your bank.
You should mail the paperwork to your bank if your application was sent from a remote place.
The bank evaluates and processes your application in around 10 business days after receiving it.
List of Banks in St Kitts and Nevis: On Becoming a Citizen
Choosing St. Kitts and Nevis' Citizenship by Investment scheme will allow you to become a citizen in the country.
There are several investment options available to foreign investors:
Make a donation to the Sustainable Growth Fund of at least 150,000 US dollars.
Invest in a property with a market value worth 400,000 US dollars. You are required to hold onto the property for a minimum of five years.
Execute a joint investment on a real estate worth 200,000 US dollars for each investor. In this instance, the holding period for the property must be at least seven years.
List of Banks in St Kitts and Nevis: Safety of Banks
Nevis has become one of the most secure offshore financial centers in the entire Caribbean due to the nation's high level of stability. As a result, a Nevis bank account is generally safer and more secure.
List of Banks in St Kitts and Nevis: Final Thoughts
There certainly must be a bank in St Kitts and Nevis that can fit your needs whether as an investor or as an individual. Just be sure to check more thoroughly before opening account. You can talk to different bank representatives to know more of what services they can provide you with, as well as get an idea of not only the perks but also the potential drawbacks of opening a bank account with them and doing your transactions.
Are you interested to learn more about investments? If so, you can read our article titled How to Invest in the S&P 500 from outside America.
You can also read our review of Investors Trust Access Portfolio as an added guide.
Pained by financial indecision? Want to invest with Adam?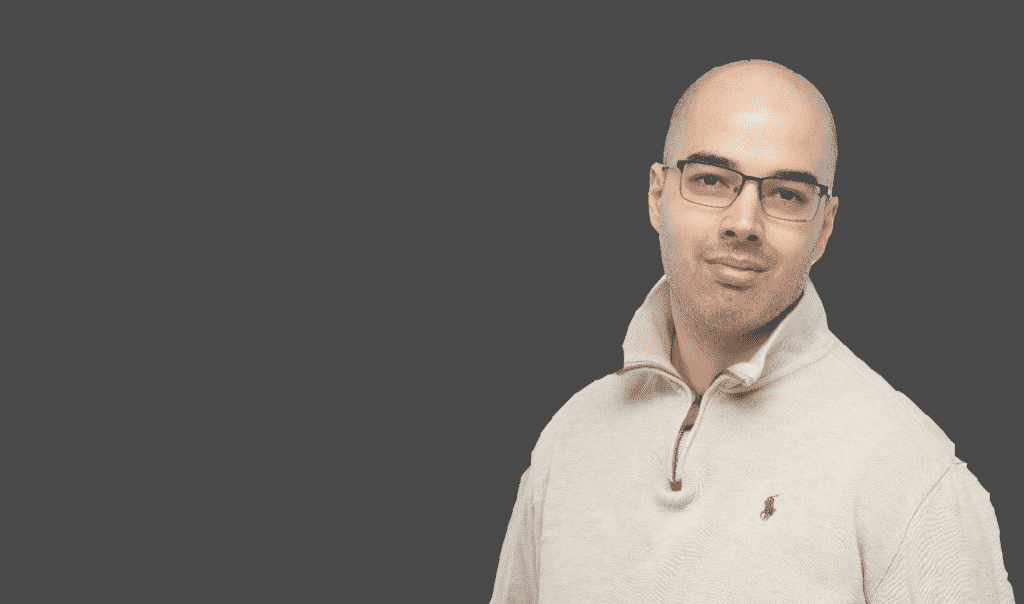 Adam is an internationally recognised author on financial matters, with over 584.2 million answers views on Quora.com and a widely sold book on Amazon and a contributor on Forbes.