10 Best Online Trading Platforms in UAE
If you are looking to invest as an expat or high-net-worth individual, which is what I specialize in, you can email me (advice@adamfayed.com) or use WhatsApp (+44-7393-450-837).
Introduction
Looking for the best online trading platforms in UAE? You may be unable to choose the best online trading app for you because of the large number of options available. As a result, choosing a platform can be difficult.
Choosing what you want in a broker is the best place to start. For instance, are you more interested in a platform with a wide selection of payment methods and thousands of financial instruments, or vice versa?
Similar to this, if you plan to trade in large volumes, you should probably stick with platforms that charge minimal fees.
Regardless, it is beneficial that you read this article on the best trading platforms in UAE. Not only will we list the top trading platforms in the UAE in it, but we'll also tell you exactly what to watch out for before signing up with a new broker.
The UAE Stock Market
The United Arab Emirates, or UAE, is made up of seven Emirates, each with its own characteristics and advantages. However, it is accurate to say that Dubai and Abu Dhabi serve as the UAE's economic centers.
The Dubai Financial Market, which supports the local stock market, and the Abu Dhabi Securities Exchange, which is governed by the Securities and Commodities Authority, are the two major trading hubs in this region of the world (SCA).
On these exchanges, users can trade a wide range of products, including bonds, metals, derivatives, futures, equities, stones, commodities, and more.
10 Best Trading Platforms in UAE
1. eToro
A financial trading website called eToro was established in 2007. Retail FX was the original name of Etoro before being changed to its current name.
The company is a well-known online broker that is licensed by CySec and known for its user-friendly platform. The platform supports advanced social trading, commission-free stock trading, and opening of large accounts.
eToro is the ideal platform if you're a novice trader looking to invest in stocks, CFDs, or crypto assets.
Listed below are a few of the services accessible through the eToro trading platform:
Stocks Trading
Commodities trading
Forex trading
CFDs trading Social trading
Indices trading
Cryptocurrency trading
Index-based funds trading
ETF (Exchange Traded Funds) trading
Last but not least, eToro is renowned for introducing the "Social Trading" phenomenon to the world of online brokerage. This enables you to copy the trades made on the platform by more seasoned traders. Importantly, this implies that eToro is appropriate for both novice and more experienced traders.
2. XTB
The original name of XTB's was X-Trade. It joined the XTB group in 2004.
One of the biggest Forex and CFD brokers currently listed on the Warsaw Stock Exchange, and one of the best online trading platforms in UAE, is X-Trade brokersDM SA in Poland. In addition to Germany, Poland, the UK, France, Spain, and other nations have offices for them.
XTB outperforms larger platforms in cryptocurrency trading even though its market is smaller than theirs. Additionally, they use proprietary trading technology that gives users fast and dependable trading speeds, complete trade transparency, and no requites.
Their receipt of the "Best Trading Platform" award in 2016 and selection as the top-rated Forex and CFD Broker in 2018 at the Wealth and Finance International Awards serve to support their position.


3. Swissquote
Swissquote was founded in 1996 and is a Swiss investment bank. Since May 29, 2000, it has been listed on the SIX Swiss Exchange (symbol: SQN). The headquarters of the Swissquote Group are in Gland (VD), and there are also offices there as well as in Zürich, Bern, London, Luxembourg, Malta, Dubai, Singapore, and Hong Kong.
Swissquote MEA Ltd. is a branch of Swissquote Bank SA, which has its headquarters in Dubai, United Arab Emirates (Dubai International Financial Centre).
The trading platform Swissquote provides the services listed below, among others:
Stocks
ETFs
Forex
CFDs
Funds
Crypto
Robo Advisory
Index-based funds trading
ETF (Exchange Traded Funds) trading
Swissquote is highly regulated and keeps close ties to the Financial Market Supervisory Authority in Switzerland and the Financial Conduct Authority in the UK, which serve as its financial regulators. These have some of the strictest requirements for price accuracy and data transparency.
4. Forex.com
A global FX and CFD broker with operations in more than 180 markets, Forex.com was established in 2001. GAIN Capital, a US-based organization that is traded on the New York Stock Exchange under the ticker symbol "NYSE:GCAP," is the parent company of Forex.com.
The platform provides a huge selection of goods, including:
Share CFDs
Forex
Commodities
Indicies
Crypto
Because of its long history, stringent financial regulation, and parent company's stock exchange listing, Forex.com is regarded as secure.
5. AVATrade
One of the best online trading platforms in UAE is AvaTrade. They have one of the best trading platforms and mobile applications that is user-friendly and packed with features.
If you want a trustworthy low-fee CFD broker that offers Forex, cryptocurrencies, stocks, commodities, indices, and more, go with AvaTrade.
AVAtrade offers eight distinct platforms that are accessible across a variety of devices, access to complete customisation options, and a few third party integrations, such as Trading Central, Trading View, VPS Hosting, and AVAprotect. Their platform is compatible with MT4 and MT5, and it supports a variety of trading strategies, such as short selling, scalping, and hedging. Because of this, AVAtrade is a fantastic choice for traders who want to create their own trading strategies and use automated trading tools.
6. Interactive Brokers
One of the best online trading platforms in UAE that traders prefer is Interactive Brokers. IBKR was founded in 1978 and is governed by premier authorities everywhere in the world.
With 135 markets spread across 33 countries, it gives you access to global markets. In addition, it boasts cutting-edge trading technology, thorough fundamental analysis, and industry-leading commissions, including the lowest margin rates available across all of its balance tiers. IBKR is a fantastic trading platform for day traders, options traders, futures traders, professionals, and mobile traders. No minimum deposit is required!
Stocks, ETFs, Options, Futures, FOPs, Foreign Exchange, Cryptocurrencies, Spot Gold, Bonds, Mutual Funds, and Hedge Funds are among the products offered by Interactive Brokers.
Their brand-new intuitive and user-friendly trading platform, Global Trader, was just released.
7. Pepperstone
One of the most well-known Forex and CFD trading platforms, as well as one of the best online trading platforms in UAE, is Pepperstone, which is renowned for its quick account opening, variety of social copy trading platforms, low margin rates, high-caliber research, and superior trading tools.
With their MetaTrader and cTrader offerings, copy traders and algorithmic traders will be satisfied. You can trade a range of assets at Pepperstone, including stocks, commodities, indices, cryptocurrencies, forex, CFDs, and CFDs on equities. In addition to providing an award-winning collection of educational resources, Pepperstone provides excellent customer service.
When used in conjunction with Pepperstone's Active Trader program for high-volume traders, the broker provides exceptional pricing on its Razor account. On the other hand, the Standard account has lower performance and higher spreads.
8. IQ Option
As one of the best online trading platforms in UAE for options trading, IQ Option stands out for a variety of reasons, including its low spreads, free demo accounts, cutting-edge trading interface, and quick customer service. This broker is a great option for investors looking for a feature-rich, user-friendly platform to trade options. Its extensive charting features can help you forecast future market movements.
Through their specialized web, mobile, and desktop platforms, IQ Option provides you with a hassle-free trading experience. All of them will find favor with both seasoned traders and newcomers. The strictest regulatory and safety standards in the sector are upheld by this CySEC-approved broker, which is a major plus!
9. Saxo Markets
Saxo Bank is a top-tier multi-asset broker with a state-of-the-art trading platform, cutting-edge research, and a staggering variety of 40,000+ securities.
You can benefit from a rich trading experience with Saxo Bank thanks to its wide selection of tools and top-notch services for active traders.
A 1992-founded Danish investment bank houses Saxo Markets. They offer excellent trading platforms, research, and education to their customers.
On the negative side, some of their prices are very high. Few people can afford the $2,000 minimum deposit required by Saxo Markets.
UAE-based traders have access to Islamic accounts that allow them to conduct Sharia-compliant trading. Saxo Bank provides excellent customer service in Arabic via email or in person at the regional offices.
You will receive satisfactory answers. Positive signs of Saxo Bank's security include the fact that it is governed by top-tier financial regulators and that it has a background in banking and a long track record.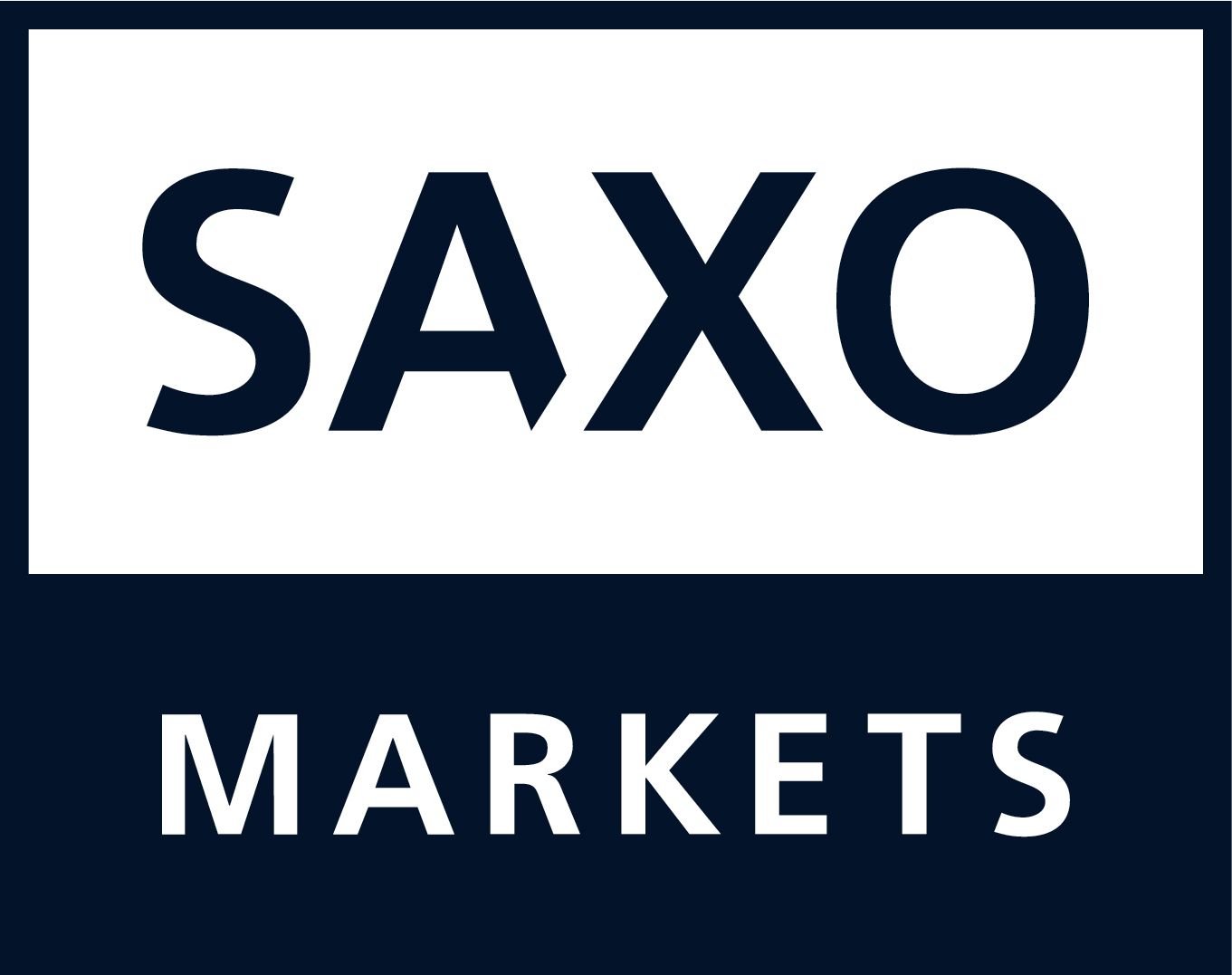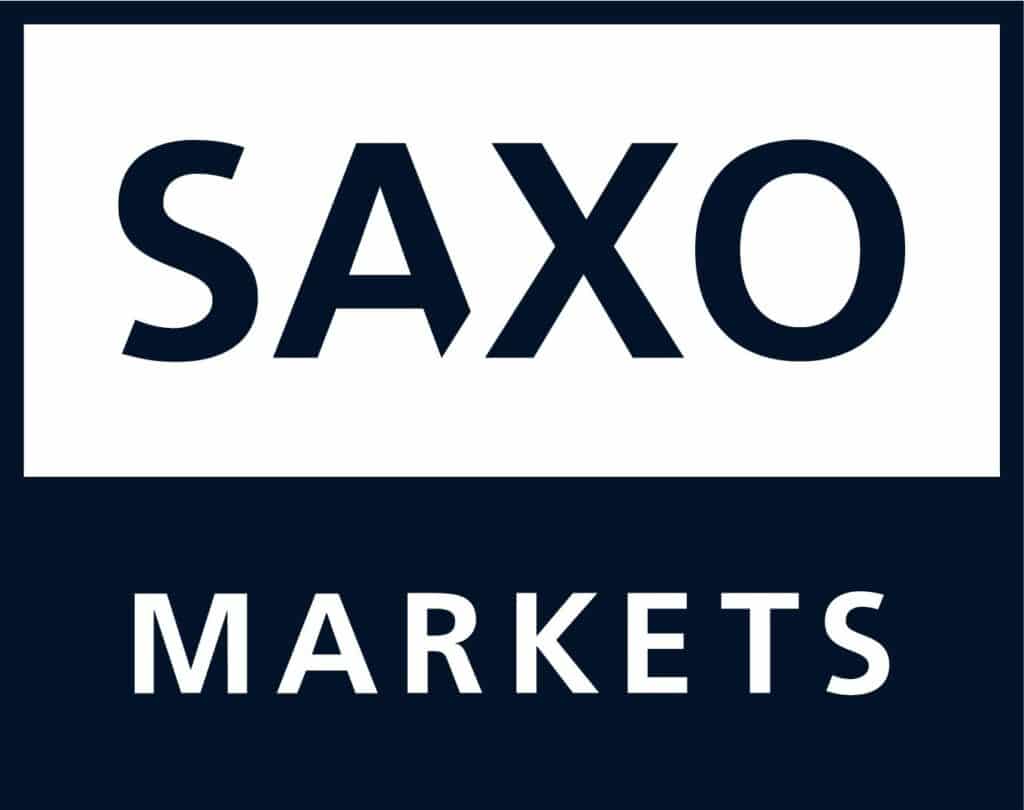 10. Skilling
One of the most well-known trading platforms in the UAE is skillling.com. Investments can be made in hundreds of different financial assets using this safe and regulated trading platform, including CFDs on forex, stocks, stock indices, and all well-known cryptocurrencies.
CFD contracts allow for skilled investment. When buying, traders and investors enter into a contract with the broker to profit from the price difference rather than purchasing the actual underlying assets. By doing so, they can speculate on both sides of the market while using less capital (long and short).
A very user-friendly custom trading platform is provided by Skilling.
The iOS and Android apps for mobile devices as well as desktop computers make it simple to access the Skilling trading platform.
A proprietary trading platform with a multi-chart layout, excellent technical analysis tools, historical price quotes, and much more is available from Skilling Broker. An interactive chart is also available to assist you in keeping track of your open trades.
How to Trade Online in UAE
Due to its wide range of locational advantages, which include a low tax rate, accommodating regulations, a thriving FinTech sector, and a stable political environment, the UAE represents a distinctive and alluring opportunity for any investor.
The UAE has become the new home for many cryptocurrency exchanges as a result.
On the World Bank's list, the United Arab Emirates is also first and seventh, and it has been ranked as the 25th best place to launch a new business and the 15th best for attracting and retaining minority investors.
A regulated online broker is necessary for trading in the UAE, ideally one with a solid reputation among clients. These brokers typically provide a wide variety of trading accounts, including:
Forex Trading
In foreign exchange trading, you exchange one currency for another. Due to the fluctuating exchange rates, you can profit from this. The Forex market continues to be one of the largest and most liquid on the planet, which explains why it is so well-liked.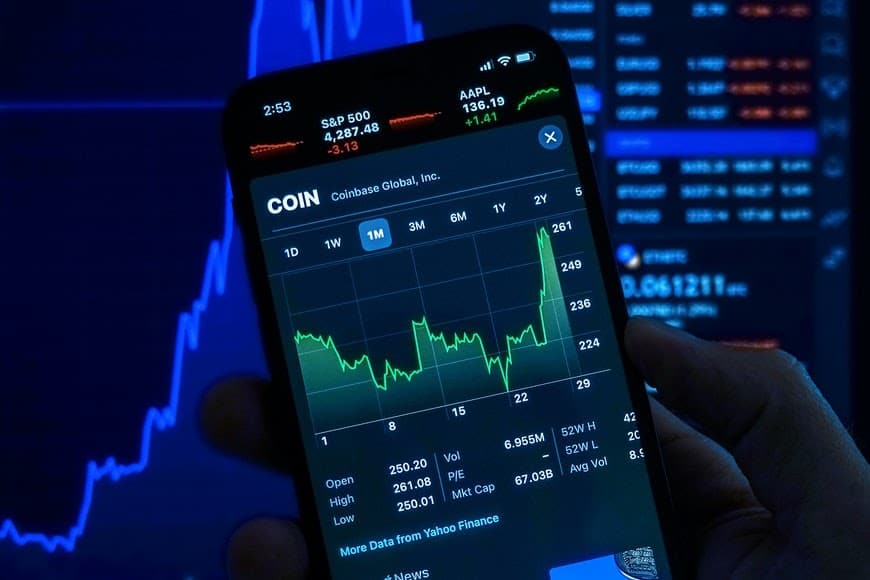 CFDs Trading
Contracts for Difference is referred to as CFD. Transactions involving derivative financial instruments are the focus of this type of trading. A trader must forecast the future of the underlying assets in order to profit.
Demo Accounts
Demo accounts, as the name implies, hold fictitious funds that let traders practice, learn, and develop trading strategies.
Islamic Accounts
Islamic accounts are available for traders who desire or are required to follow Sharia law.
If you intend to trade listed securities on the DFM and ADX for stock trading, you must submit an application for a NIN investor number. Once you have it, you must find a broker who sells stocks on these exchanges. In the UAE, AED is used for all securities transactions.
Pained by financial indecision? Want to invest with Adam?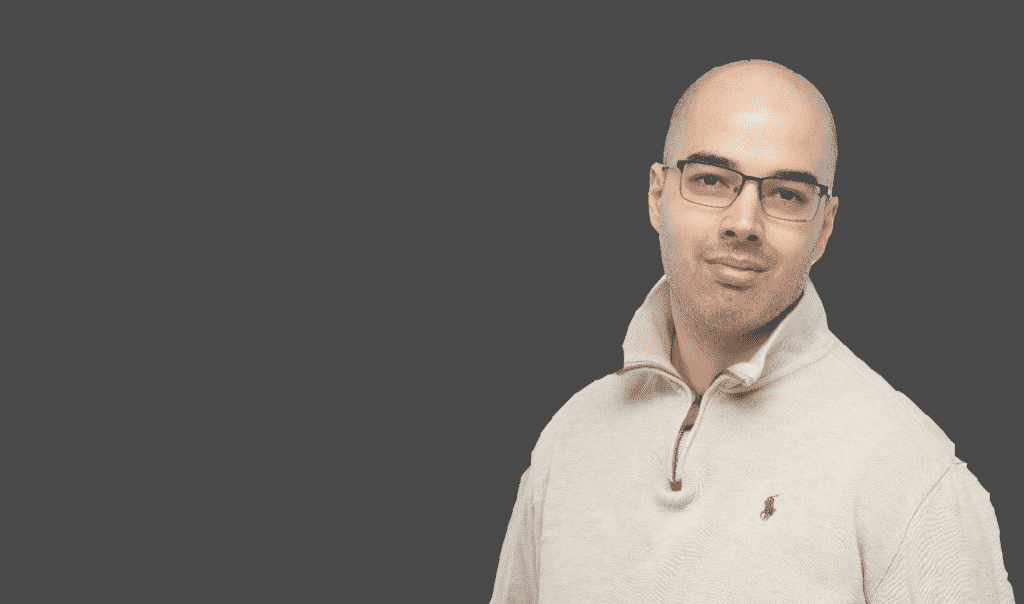 Adam is an internationally recognised author on financial matters, with over 622.8 million answer views on Quora.com, a widely sold book on Amazon, and a contributor on Forbes.
Tags
avatrade trading platform review
,
Best Online Trading Platforms in UAE
,
etoro trading platform review
,
Forex.com trading platform review
,
How to Trade Online in UAE
,
IQ option trading platform review
,
pepperstone trading platform review
,
Saxo Markets trading platform review
,
Skilling trading platform review
,
Swissquote trading platform review
,
The UAE Stock Market
,
top online trading platforms in uae
,
top trading platforms in uae
,
xtb trading platform review