11 Best Australian Banks For Expats
If you are looking to invest as an expat or high-net-worth individual, which is what I specialize in, you can email me (advice@adamfayed.com) or use WhatsApp (+44-7393-450-837).
Introduction
Finding the best Australian banks for expats like you might seem difficult with so many available in Australia. After a significant foreign relocation, switching banks as an expat can be difficult.
Consider moving to Australia? You should create an Australian bank account with the best Australian banks for expats as soon as possible if you're considering migrating to Australia.
The sooner you do this, the simpler it will be for you to get started as soon as you get in Australia. In Australia, which is a major financial center, you have a wide variety of banks to select from.
This article lists 11 best Australian banks for expats offering the finest benefits to expats.
The Banking System in Australia
The financial system of Australia is significantly influenced by the Australian banking sector. Banks include commercial banking, trading on financial markets, stockbroking, insurance, and money management in addition to typical banking services.
There are 53 banks in Australia, 14 of which are government-owned. The top ten banks in Australia are described in this guide.
While the country has high housing prices, increasing family debt, and modest income growth, Australia's financial sector remains robust. This ranking of the best banks in Australia will serve as a useful starting point for anybody contemplating a career in banking there.
11 Best Australian Banks For Expats
1. Westpac
Westpac was the country's first bank. You may easily sift through your daily bank accounts at Westpac. With long years of banking experience, it surely qualifies as one of the best Australian banks for expats.
With personnel that understand Mandarin, Vietnamese, Korean, and Greek (as well as an abundance of multilingual ATMs), your requirements will undoubtedly be fulfilled when you visit one of Westpac's facilities.
If you are looking to buy a home in Australia, Westpac is here to help with residential and investment property loans.
Everybody has access to account choices from Westpac. Under Westpac's Choice for Migrants, there is a plan for everyone, including pensioners over 55 and students under 21.
When you save and spend with a Westpac Life savings account and a Westpac Choice bank account, you may earn up to 2.5 percent per year variable interest on your savings if you're between the ages of 18 and 29!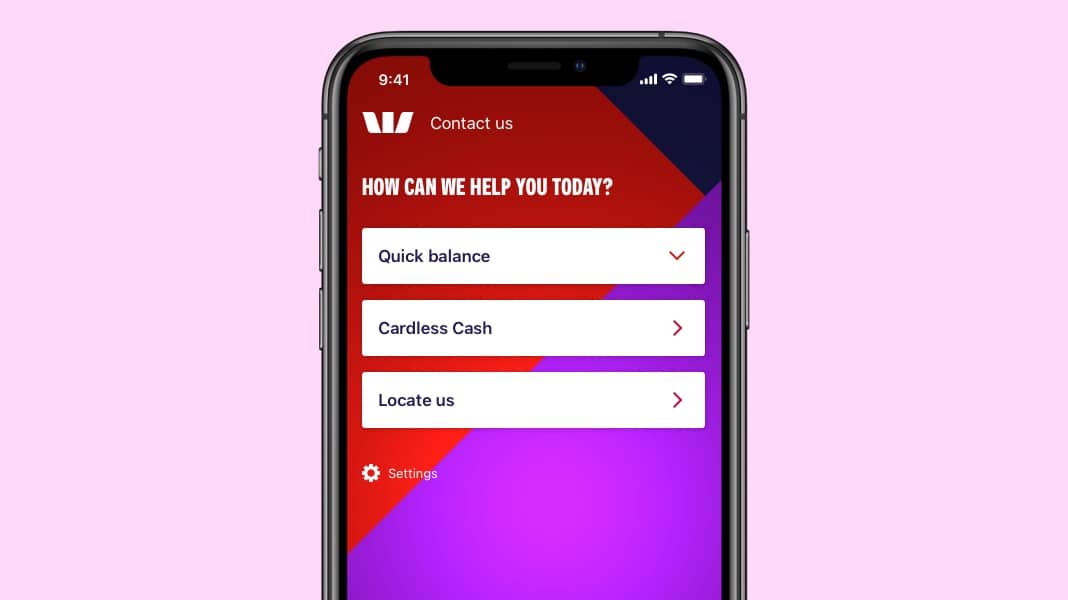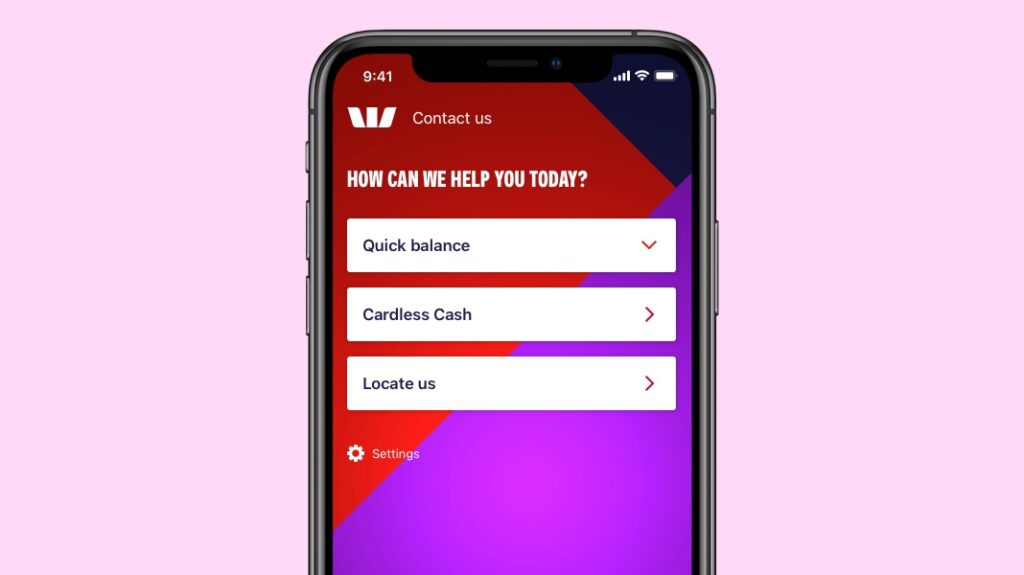 2. Commonwealth Bank of Australia
Commonwealth Bank of Australia, being Australia's largest bank, provides a good selection of bank account alternatives to assist those relocating to Australia.
This includes the Everyday Account Smart Access, which allows you to establish an account up to three months before you arrive in Australia.
Before you can use your new account, you must first visit a bank in Australia and produce identity credentials as well as tax residence information.
More crucially, you do not need an Australian address to open an account with Commonwealth! This allows you to plan your move without needing to rush it.
Furthermore, Commonwealth Bank has a large branch network throughout Australia, each with bilingual employees that can assist you regardless of any language barrier. The bank also offers its own CommBank app, allowing you to bank on the move.
Furthermore, the program includes features such as its own in-house Spend Tracker, which allows you to easily track your daily spending.
International students might consider opening a student bank account, which allows them to withdraw funds from any Commonwealth Bank of Australia ATM. The best thing is that you will not be charged any fees and will not even be required to use a debit card.
3. Citibank Australia
Citibank, as one of the world's major banks, is well-positioned to assist you with establishing a local bank in Australia. If you have a Citibank account in your home country, the bank can even open an account in Australia before you depart.
Because of Citibank's worldwide banking solutions, you can always expect the same high quality of service in your home country and in Australia.
For a worldwide citizen, the Citi Global Currency Account is the best account to have. With this account, you have the freedom to pay in local currency even when you aren't by immediately sending, receiving, and spending a wide range of currencies.
Your foreign bank accounts may be consolidated into one location, including account information for up to 10 different currencies. Additionally, if your Australian Dollar account has at least $25,000 in it, you'll receive 0.75 percent interest annually with no withdrawal penalties and interest paid monthly.
4. Australia and New Zealand Banking Group Limited (ANZ)
Australia and New Zealand Banking Group Limited, or ANZ, is Australia's second biggest bank by assets and third largest bank by market capitalisation.
ANZ offers two types of bank accounts: ANZ Access Advantage and Online Saver. ANZ Access Advantage is marketed as having "everything you need from an everyday account."
There is no monthly account service cost for the first 12 months if you are under the age of 25 or deposit at least $2000 every month!
ANZ, like CommBank, has its own ANZ app with which you may bank online from anywhere in the world.
Australia and New Zealand Banking Group also has its own in-house security system, fittingly dubbed ANZ FalconTM, which monitors your card for suspected transactions around the clock.
Once an unexpected transaction has been found, ANZ will contact you to confirm that it is indeed one of your transactions. You can trust that your money is safe with this reputable bank!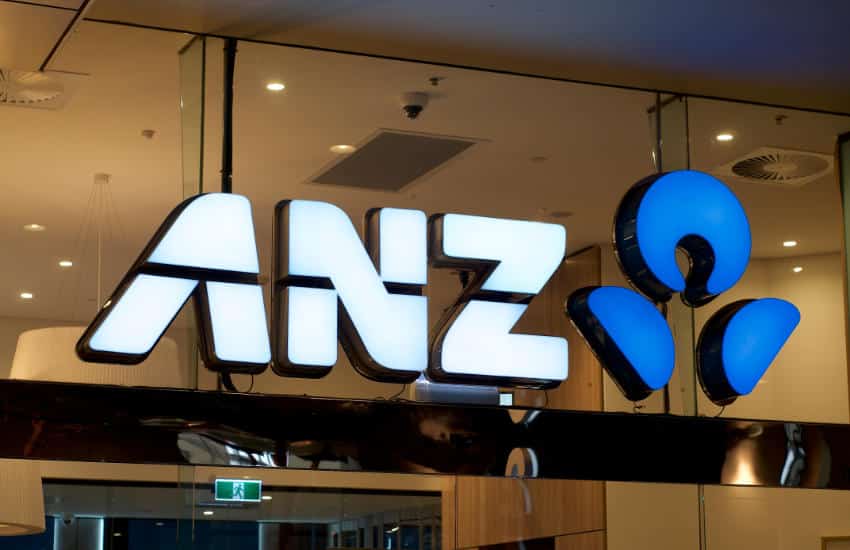 5. HSBC Australia
HSBC may be able to assist you wherever life takes you. You may create an Australian foreign currency bank account with HSBC and transact in up to ten different currencies.
The bank also offers foreign transfers, allowing you to easily stay linked to your financial obligations back home. You may also manage your domestic and international accounts through internet banking and the HSBC app at any time and from any location.
The all-inclusive multi-currency account from HSBC that satisfies your daily banking requirements is the Everyday Global Account.
A $100 incentive might be yours if you deposit $2,000 or more each month for three straight months during the first six months of creating your new Everyday Global Account. Talk about benefits!
6. Suncorp Bank
Suncorp, headquartered in Brisbane, is one of Australia's leading general insurance companies. Suncorp's Everyday Options Account may be opened in less than 5 minutes.
Furthermore, when you make major purchases in Australia, such as home furnishings, you can earn up to 0.01 percent interest on your primary account amount! This is a simple, daily account loaded with extras to help you spend, save, and budget more effectively.
Open an Everyday Essentials Account with Suncorp if you're a low-income earner (such a student or a person receiving government benefits).
This account does not charge a monthly fee, demand a deposit, or charge for currency conversion, just like the Everyday Options Account. Additionally, it includes an additional layer of overdraft protection, which is a service offered by banks to guard against insufficient cash.
7. National Australia Bank (NAB)
National Australia Bank (NAB) is one of the most affordable options for creating an Australian bank account from abroad among the best Australian banks for expats.
It allows you to create a Classic Banking account and send money up to 12 months in advance of your arrival.
This provides you the freedom to pay individuals, such as your rent, through the local banking system, saving you transaction costs and time.
With no overdraft, withdrawal, or monthly account fees, National Australia Bank makes it simple for you to settle into your new home. To get started, all you need to do is pick up your NAB debit card when you arrive.
If you're concerned about communication difficulties, NAB may set up an interpreter to assist you with your banking questions in the language of your choice.
It is important to remember, however, that the maximum amount you may take from NAB in a day is 2,000 AUD ($1,547).
The best thing is that NAB enables free withdrawals from any of its 7,000 ATMs around the country. The interest rate for starting a National Bank Account Classic Banking account is 0.01%.
For those wondering what is the best bank in Australia for retirees, the NAB Retirement account provides tiered interest, which means that the interest rate on your account is determined by your account balance.
8. Bank of Queensland (BOQ)
You can only withdraw up to AUD 250,000 as an international payment from the Bank of Queensland.
To make transactions for the desired account, expats must register for International/RTGS Payments. For requests for overseas payments, a fee of $20 is charged, and the minimum transaction amount is AUD 100.
The most that may be withheld as an individual international payment is AUD 250,000, or its equivalent in any other currency.
9. Bendigo Bank
For all goods and services related to foreign currency, Bendigo Bank provides competitive rates. In addition to the exchange rate, the bank will charge you a fee if you use your debit card or credit Mastercard abroad.
For both the CommunitySaver Account and the EasySaver Account, the bank provides annual interest rates of 0.10 percent.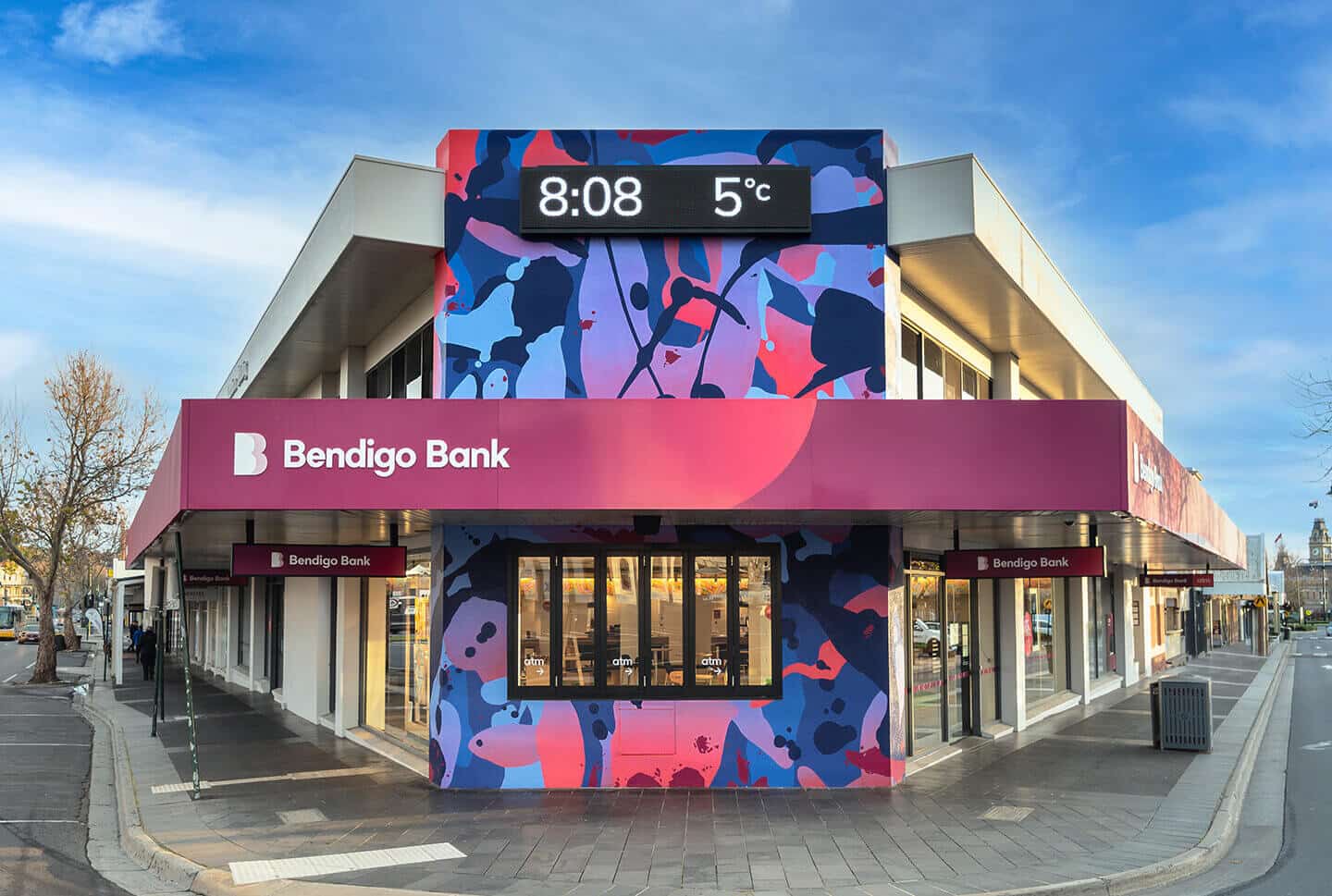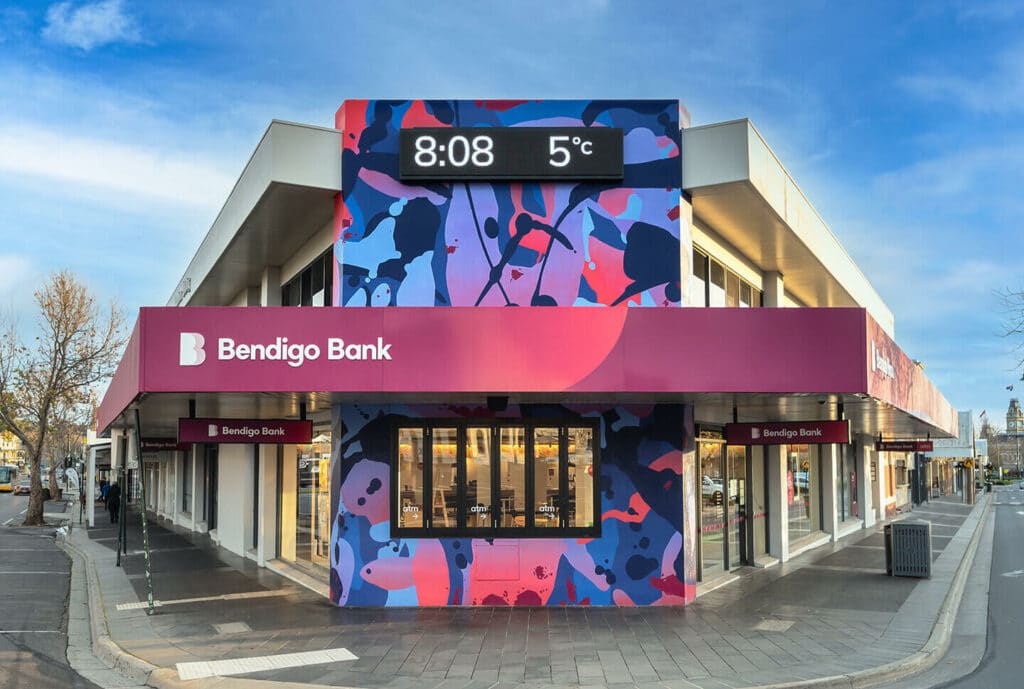 10. Macquarie Bank
Another one of the best Australian banks for expats worth taking into consideration is Macquarie Group Ltd. The serviceability floor rate for residential loans has been lowered by Macquarie Banks from 5.35 percent per year to 5.05 percent per year.
This suggests that there will be more opportunities for foreign investors to buy real estate in Australia. In actuality, the rate cut benefits foreigners more than it does Australian residents looking to purchase a property.
Macquarie banks should evaluate between 60% and 80% of real income to account for foreign currency risk. Although the currency rates fluctuate, Macquarie banks charge markups on the 55 available currencies that vary from 0.4% to 1.5% above the mid-market rate.
All transfers under AUD 10,000 are subject to a 15-AUD transfer fee; transactions over AUD 10,000 are free.
11. AMP Bank Ltd
For Australian expats, the Australian Mutual Provident (AMP) Society provides several helpful services. To quickly accept incoming money, it provides the service of an international wire transfer.
Similar to how receiving international wire transfers from AMP Bank is possible, sending international wire transfers is also possible.
While the outbound transaction charge for an overseas telegraphic transfer is $35, the inbound transfer is $10. According to the website, retail conversion rates are between 1 and 2 percent less than market rates.
Final Thoughts
These best Australian banks for expats provide special accounts for expats to meet your financial needs. It's critical to carefully select the account depending on the solutions it provides.
Whether you wish to send a big quantity of money to Australia to start a small business, buy a property, or invest in a company, different banks will handle your needs differently.
Pained by financial indecision? Want to invest with Adam?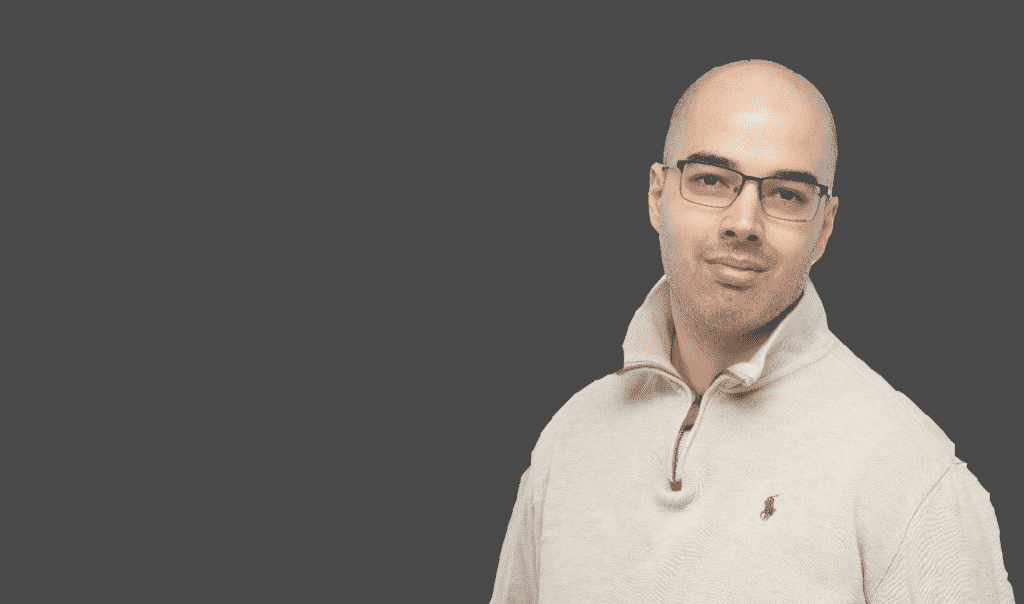 Adam is an internationally recognised author on financial matters, with over 583.2 million answers views on Quora.com and a widely sold book on Amazon and a contributor on Forbes.
Tags
11 Best Australian Banks For Expats
,
AMP Bank Ltd review
,
Australia and New Zealand Banking Group Limited (ANZ) review
,
Bank of Queensland (BOQ) review
,
Bendigo Bank review
,
Best Australian Banks For Expats
,
Citibank Australia review
,
Commonwealth Bank of Australia review
,
HSBC Australia review
,
Macquarie Bank review
,
National Australia Bank (NAB) review
,
Suncorp Bank review
,
The Banking System in Australia
,
Westpac bank review