4 Best Online Trading Platforms In The World
If you are looking to invest as an expat or high-net-worth individual, which is what I specialize in, you can email me (advice@adamfayed.com) or use WhatsApp (+44-7393-450-837).
Introduction
Financial assets such as stocks, bonds, commodities, and currencies have seen alternating cycles of rising and declining prices throughout history.
Market possibilities presented by these changes are available to traders and investors hoping to increase the value of their hard-earned money.
Finding an online broker that best suits your personality and financial objectives is a crucial step in getting the most of the financial markets.
Today, all major internet brokers provide free stock and ETF trading, and many of them do the same for a variety of other asset classes.
The finest trading platforms have minimal gamification strategies that encourage overtrading, cheap fees, and are transparent.
Additionally, they offer a lot of fundamental and technical analysis, a variety of investment possibilities, cutting-edge trading tools, first-rate customer support, strong mobile capabilities, and a ton of readily available instructional resources across robust desktop and mobile platforms.
4 Best Online Trading Platforms in the World
1. Fidelity
Due to its ongoing product improvements, outstanding customer support, unbeatable value, and extensive research and instructional resources, Fidelity is the best among the best online trading platforms in the world, as well as best low-cost broker and best broker for ETFs.
The long history of Fidelity began with its establishment in 1946. The Boston-based corporation, which has $4.3 trillion in discretionary assets as of March 2022, is among the top brokerage firms in terms of assets under management.
Fidelity has lately made headlines by introducing a Digital Assets Account (DAA), which would allow plan sponsors to give their participants access to Bitcoin through an investment choice in their plan's core lineup.
A Fidelity Metaverse ETF (FMET) and the Fidelity Crypto Industry and Digital Payments ETF (FDIG) were also introduced by the corporation.
Additionally, the institutional side of the business saw improvements because to the company's expansion of access to some of its exclusive technologies like Fidelity Bond Beacon.
Fidelity has added digital direct indexing accounts known as Fidelity Managed FidFolios to its range for investors looking for individualized assistance. With ownership of the actual stock rather than an ETF, the FidFolios use fractional shares to imitate indexes and provide greater flexibility.
The upgrades don't end there, though, as Fidelity also enhanced its mobile app dashboard with a new home screen that streams quotes and more news feed customizations.
This year, Fidelity overtook Charles Schwab as the best broker for ETFs after years of fierce rivalry.
Like Schwab, Fidelity provides a wide variety of ETFs, strong ETF screening tools, and comprehensive educational resources focused on ETFs. However, Fidelity's fractional share trading in ETFs was what really helped it take off.
Fidelity has a superb reputation as a broker with a vast customer service network supporting its low-cost, high-value offering, and it has been an industry leader when it comes to reducing fees.
Investors will have a difficult time finding a better online broker than Fidelity if they're seeking for one that offers value while keeping expenses low.
2. TD Ameritrade
TD Ameritrade continues to hold its title as the Best Broker for Beginners and the Best Broker for Mobile because of its user-friendly interface, extensive educational offering, and exceptional mobile options analytics, research amenities, and trading tools.
Because of this, TD Ameritrade is considered one of the best online trading platforms in the world.
Due to its continuous dedication to provide investors simple access to some of the greatest research resources, mobile trading tools, and educational content in the market, TD Ameritrade is one of the top online trading platforms in the world for newbies and best broker for mobile categories.
Charles Schwab just acquired TD Ameritrade, a premier full-service internet broker that was established in 1975. A portfolio digest feature was revealed in 2022, and the company continues to release additional product upgrades like tweaks to its already amazing charting features.
The renowned thinkorswim® trading platform from TD Ameritrade is strong but simple to use.
Access to powerful backtest tools makes it easy to create personal trading strategies, and the platform's excellent paper trading feature makes it possible to practice these methods in action.
TD Ameritrade provides an experience that is as consistent as it gets in terms of functionality, accessibility, and flow across the mobile, desktop, and web platforms.
While Interactive Brokers has the most advanced mobile platform available, recent improvements to E*TRADE's mobile platform have pushed it closer in the race for best broker for mobile this year.
TD Ameritrade, however, offers the finest mobile package as a whole.
This overall strength is a result of the broadest selection of asset classes offered, accessibility to reputable customer service, premium research, strong screening features, calculators with backtesting functionality, and tools to assess your overall financial situation—all with no minimum balance requirements and affordable, transparent pricing.

3. Interactive Brokers
Because no other broker offers such a broad range of investable worldwide assets, advanced trading technology, and robust research tools, Interactive Brokers is one of the best online trading platforms in the world for both sophisticated and international traders.
IBKR is a reliable, well-capitalized broker that is also traded openly, with 1.92 million client accounts and $2.17 million in daily deal values.
Under the name T.P., the business was established in 1978 by Thomas Peterffy, the current chairman. & Co.
It took until 1993 for Interactive Brokers Inc. to become a US broker-dealer, despite the fact that the company was a pioneer in the use of computers in trading. It is currently one of the industry's most comprehensive brokers.
IBKR is by far the greatest global broker, offering access to 150 markets, trading in stocks, options, futures, currencies, bonds, ETFs, and more in 200 countries, as well as funding choices in 24 different currencies.
The corporation continually innovates in order to keep a significant lead over the competition. More recent improvements worth noting include the advent of fractional share trading for European shares and ETFs, a market rate interest paid on uninvested capital, and the IBKR GlobalTrader mobile app.
On the IBKR Mobile and IBKR GlobalTrader apps, as well as on the desktop, web, and mobile editions, international traders have access to financial markets and all assets.
TWS is a beautifully made tool that integrates technical analysis, social sentiment, fundamental research, and financial calculators in a way that better prepares users to take advantage of price inefficiencies than any other platform we studied.


4. Tastyworks
Due to its easy distribution of an exceptional combination of tools and content geared toward trading options, Tastyworks is among the greatest online trading platforms in the world.
The same team who designed and developed TD Ameritrade's highly respected thinkorswim® application also built tastyworks, which was introduced by tastytrade in 2017.
With notable features like commission restrictions for high lot sizes and the lack of any costs when closing positions, Tastyworks offers exceptionally affordable prices for options trading.
Fortunately for Tastyworks users, these low commissions don't come with a platform that offers subpar options analytics, a delayed trade execution process, or an ineffective platform workflow.
The Tastyworks platform, which combines all of these components, is actually among the best online trading platforms in the world.
Tastyworks has responded to consumer demand for social trading capabilities by enabling users to follow specific traders in real time and examine and copy other traders' trading techniques.
Despite the fact that Tastyworks continues to offer excellent customer service, a capped fee structure on options trades, and excellent educational and trading content related to options, our updated methodology penalizes them for the absence of essential research features and a lack of mobile charting functionality.
However, any improvements arrive too late to prevent Tastyworks from losing its hold on our top brokers for sophisticated options traders and mobile options traders to Interactive Brokers and TD Ameritrade, respectively. The company is already working on these difficulties.
Pained by financial indecision? Want to invest with Adam?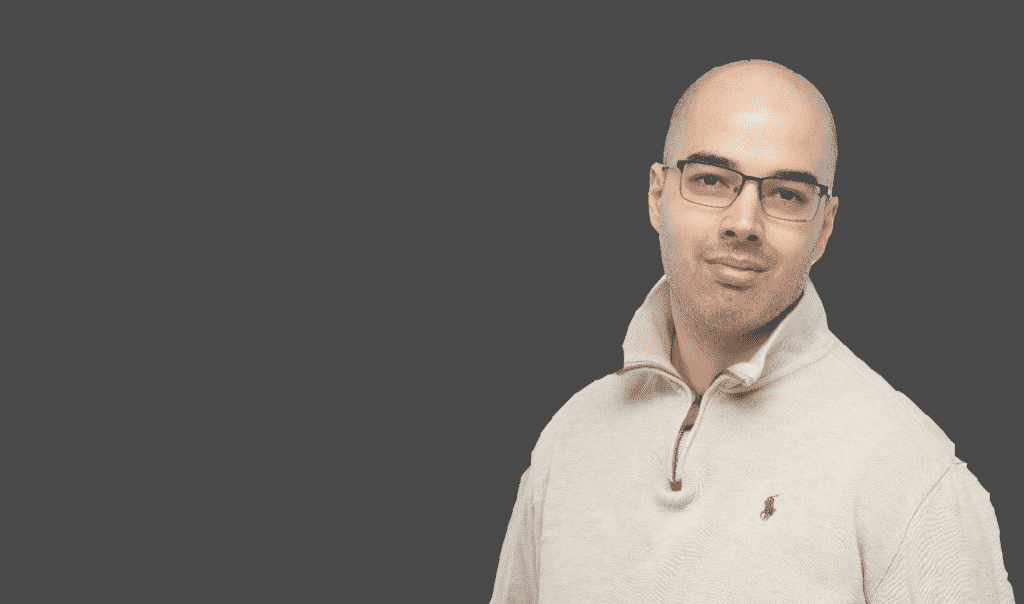 Adam is an internationally recognised author on financial matters, with over 584.6 million answers views on Quora.com and a widely sold book on Amazon and a contributor on Forbes.