Last updated on January 27, 2022
Regency for expats review – that will be the topic of today's article.
In the UK, Canada and a few other countries, health insurance is a luxury. For many expats in developing countries, in comparison, health insurance is a necessary evil.
It is a way of protecting wealth, and avoiding losses from huge unexpected healthcare bills.
With that being said, health insurance isn't an investment. You don't get rewarded by investing more. Therefore, you should get the most covered, for the least possible cost.
Countless of my clients have needed to withdraw money from financial accounts, to cover unexpected medical emergencies.
So today I will review one of the most up-and-coming health insurers in the market; Regency for Expats, and tell you how to apply for discounts through me.
If you want to contact me you can email me – advice@adamfayed.com, the WhatsApp function or this page.
Who are Regency for expats?
They are an insurance company that focuses on health and life insurance for expats in particular. They have an office in Dubai and numerous other countries.
Where are Regency for Expats sold?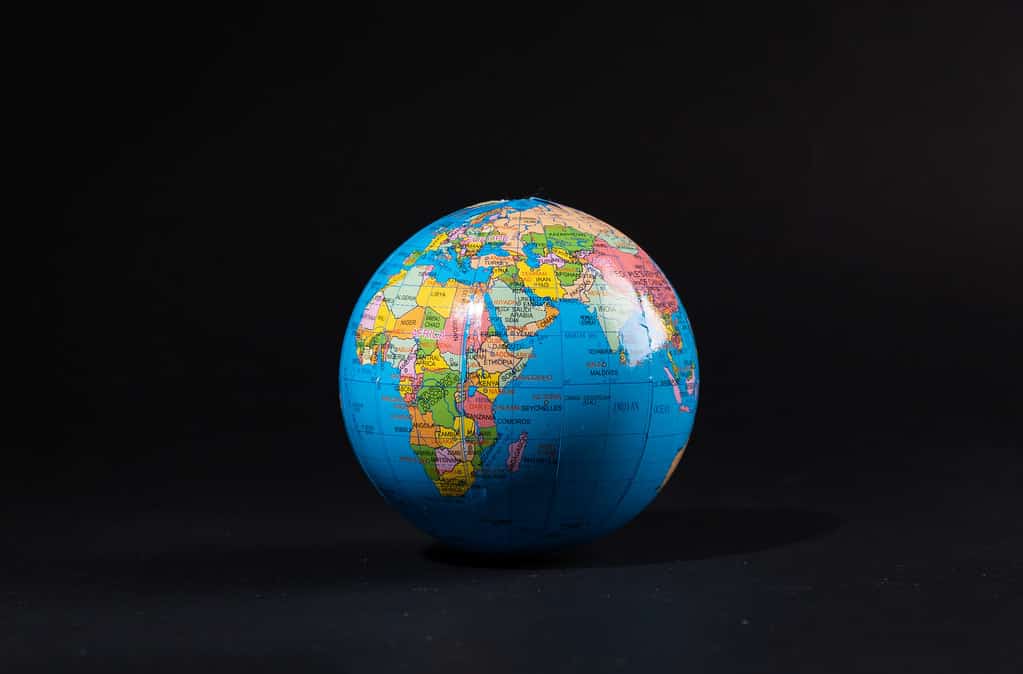 Worldwide, but typically in parts of the world with high concentrations of expats. Examples include Singapore, Thailand, Dubai, Qatar, Abu Dhabi, Vietnam, China, Hong Kong, Peru, Argentina, Brazil and numerous countries in Latin American.
What are the positives about Regency for Expats?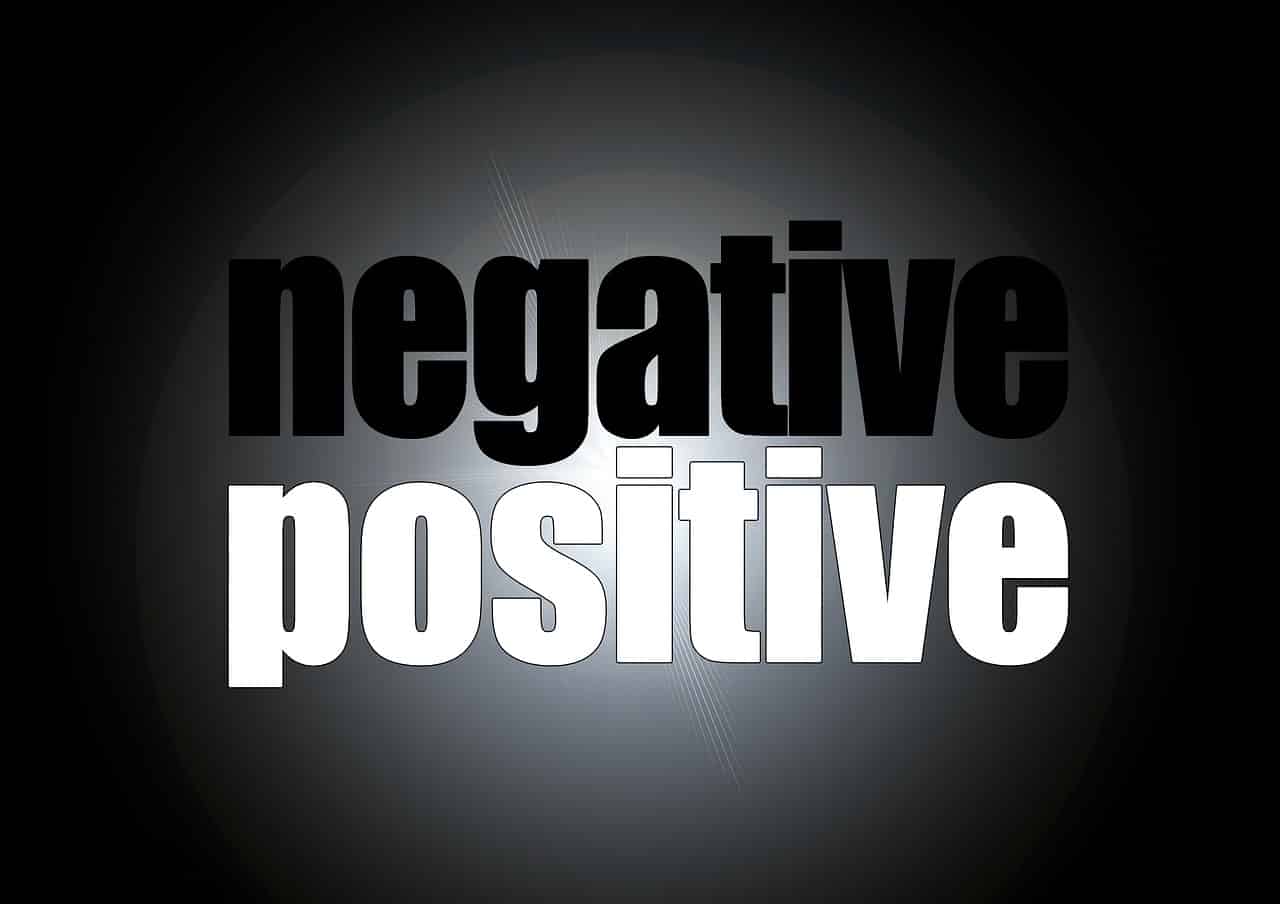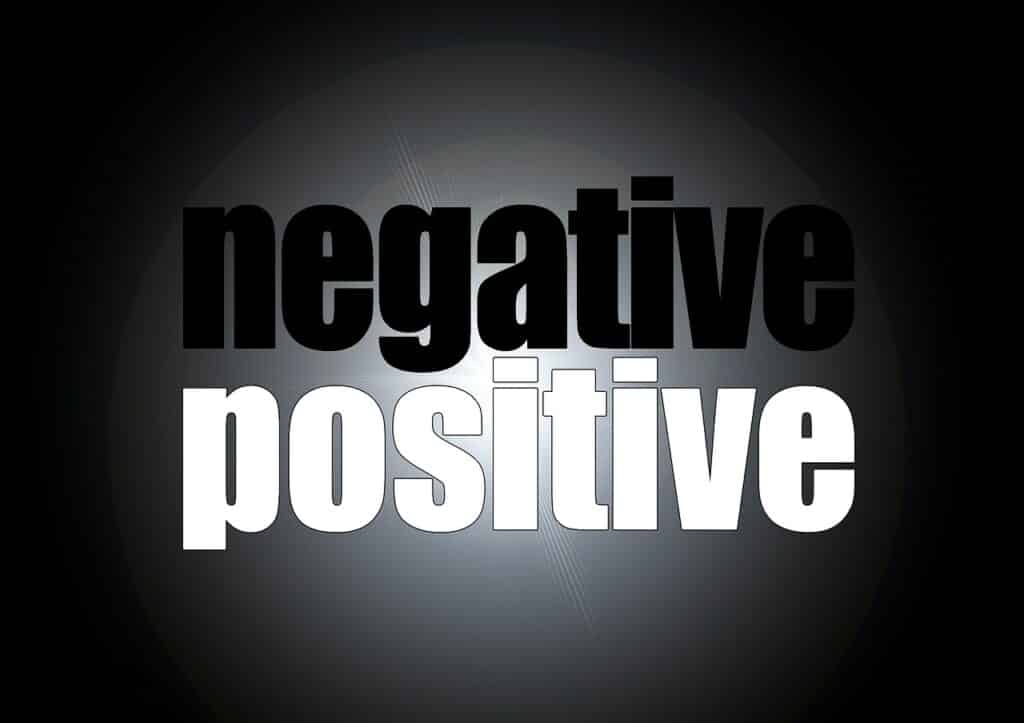 There are countless positives about the policies including;
Low premiums relative to benefits
They can accept people with pre-existing conditions, but they don't cover those conditions. For instance, if you had a heart attack before, you can still get covered, but you won't get repaid if you have a heart problem.
Great record in terms of paying out claims and accepting people quickly.
No need to go for medical exams for health or life insurance.
The application process is easy and straightforward. Usually takes 24-72 hours.
24-hour multi-lingual support
Countless packages are available. So you can get basic coverage, which includes outpatient, and the cheaper packages that just include impatient.
Policies can be transferred worldwide, if you move country, with the exception of the USA
They can be excellent value for money when it comes to family health insurance compared to some other providers in the expat market in places like Dubai.
What are the negatives about Regency Insurance?
You can't get covered after 70 years old unless you are an existing client.
You can't get covered for pre-existing conditions. You will get accepted, but the coverage will exclude those conditions. That shouldn't affect claims for other illnesses, however.
You don't need to have a medical examination for life insurance below $350,000, however, you do for larger amounts.
You can't have a lower premium in return for a high deductible or co-pay. This is unlike some other insurance companies that allow you to have a lower premium, in return for paying thousands out of your own pocket.
Do you offer insurance?
My main service is financial services, however, I do help expat clients with financial planning more generally. That includes health and life insurance. You can apply here.
Can you offer any discounts?
Yes, often it is possible for me to provide discounts, making it cheaper than the prices you may receive online.
Can locals buy expat level leverage?
Yes, locals can usually buy the insurance. Country-specific rules may sometimes exist, however.
Are there discounts for larger groups?
Yes, there are. There aren't discounts for families of say 3-4 people, though. So the discounts are usually for group coverage.
What is the process like for claiming?
Pre-authorization can be obtained via your broker and Regency for Expats. Therefore, Regency can speak directly with the healthcare provider, which means you don't need to pay out of pocket.
The forms are very easy to fill out, and look like this.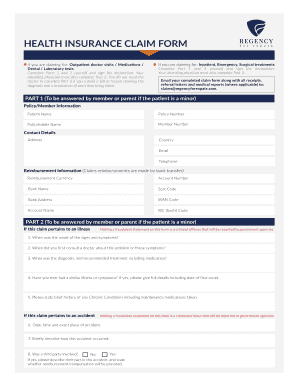 It is good to have an excellent relationship with your broker, so he or she can also help you with any additional questions and help with claiming, although Regency are very quick in replying to customers.
How about in emergency situations though?
In some situations, you can't get pre-authorization. For example, you have a heart attack or stroke.
In this case, you will need to notify Regency for Expats or your broker, as soon as possible, so bills can be paid.
Do the plans cover dental?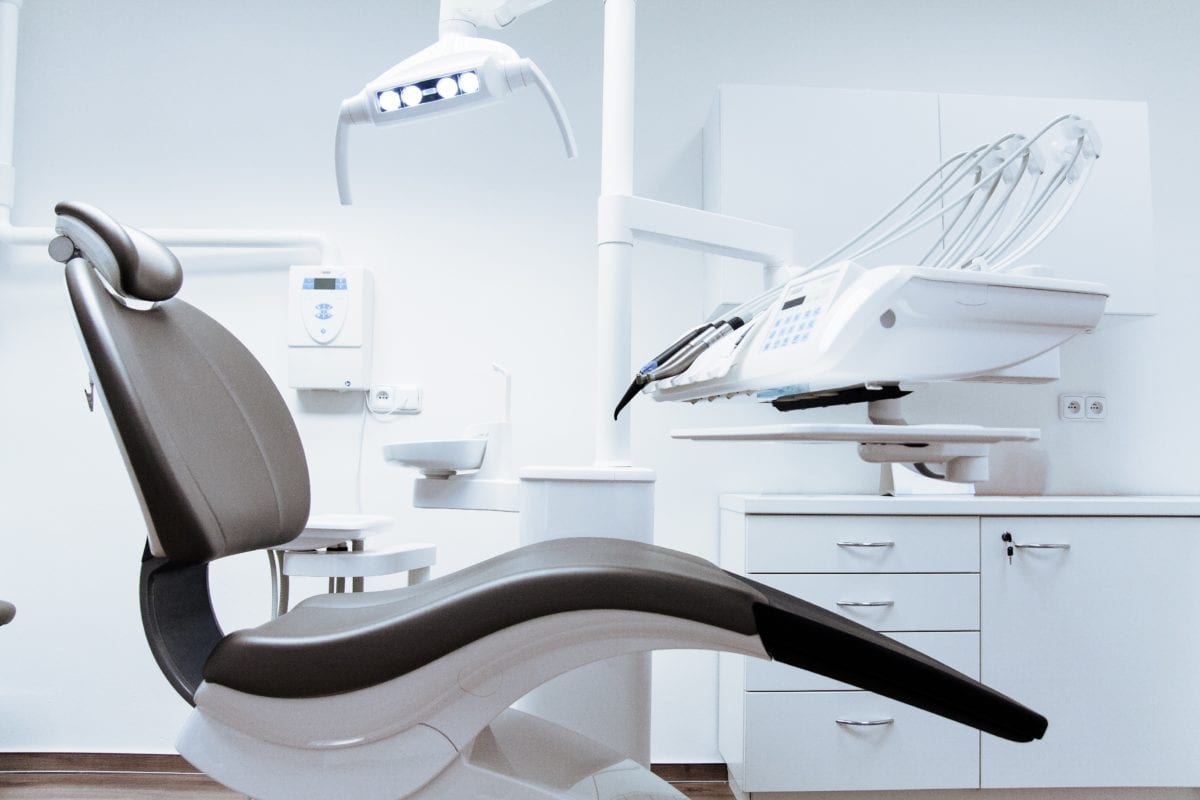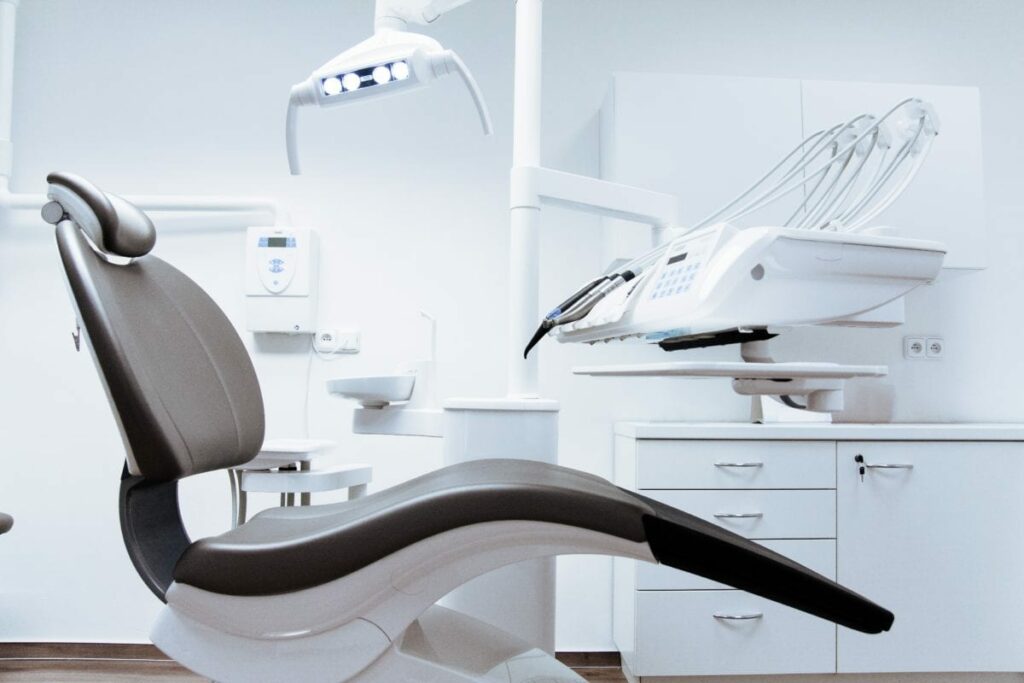 Yes, they do, on the two most expensive plans. Often times, however, the standard plans offer better value for money.
Paying out of pocket for dental, is usually cheaper than going for a comprehensive package.
What if I move countries?

You can relocate anywhere in the world, except the United States of America, and your coverage will still be applicable.
If I want to upgrade or downgrade my policy in subsequent years, is this easy to do?
Very easy. It can be done upon renewal of the policy.
Can I pick which hospitals and doctors treat me?
Yes you can. Again, the United States of America is an exception.
How about for American expats?
American expats and their families, can take out the policies, whilst they remain overseas.
What about terrorism coverage?
Terrorism is covered, on all plans, including the cheapest ones. That is assuming that the condition you are being treated for, is covered, and that depends on which plan you pick.
Is there a usage limit, per category?
Yes, as per the benefits schedule, each category has a limit. These are yearly limits, unless stated otherwise.
Does this cover traveling?
Yes, you can get treatment anywhere, apart from in the US. So if you get sick whilst you travel, you will be entitled to coverage, even though this isn't "travel insurance" per see.
How about evacuation benefits?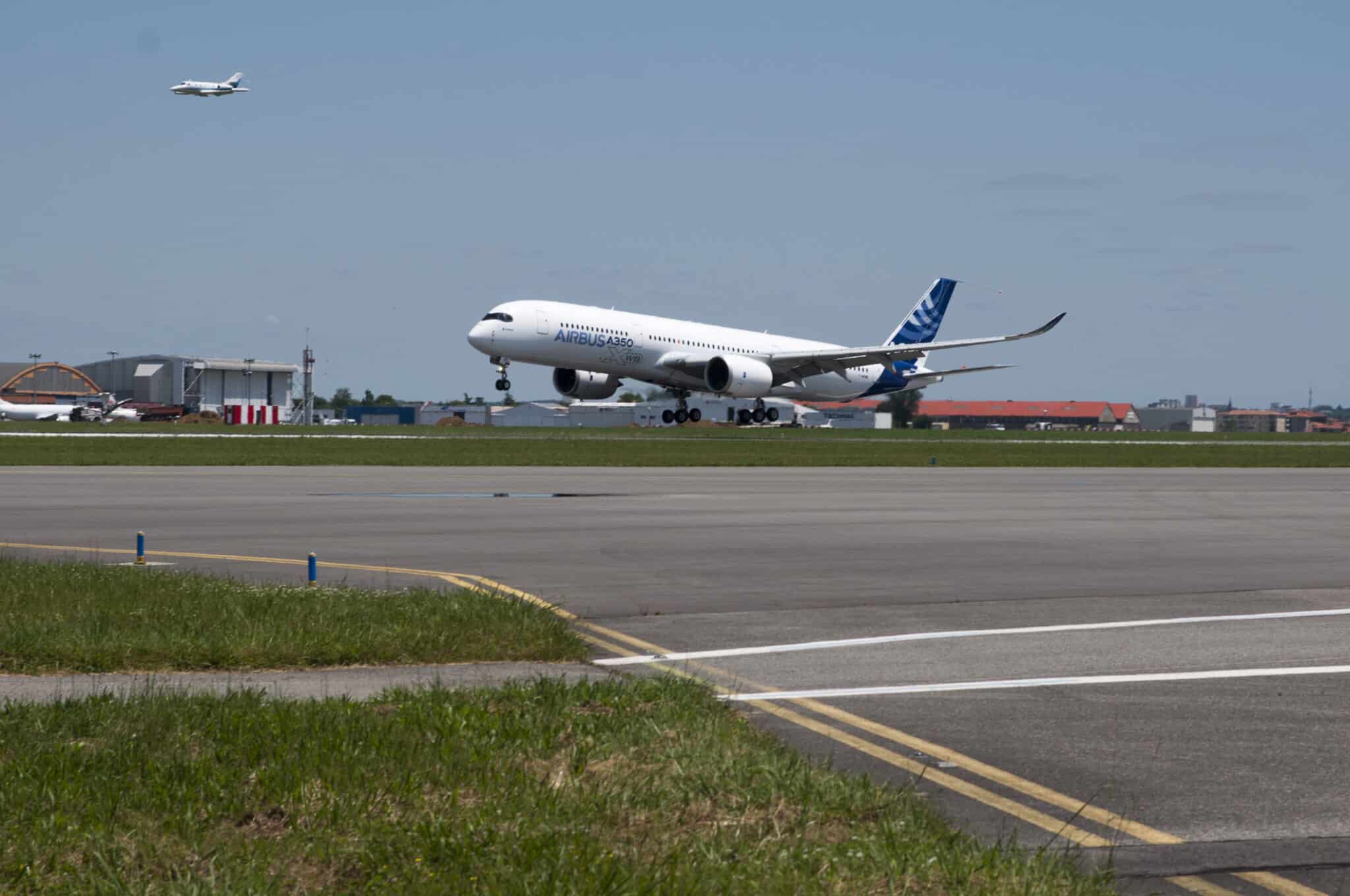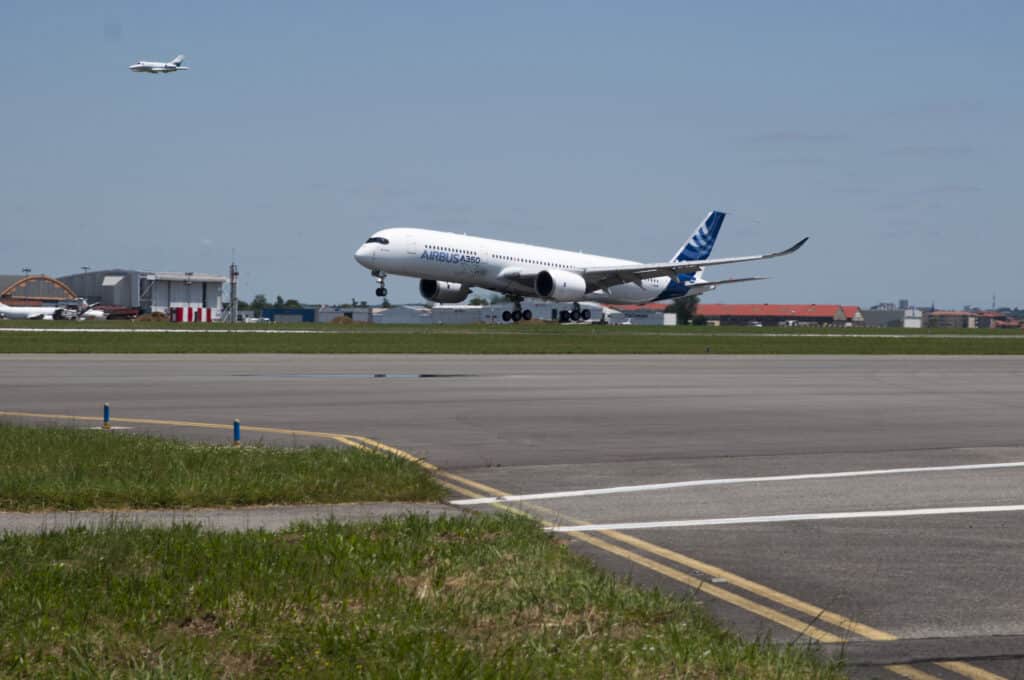 If you want to add evacuation, this is an extra $250 per year, per year. This only makes sense in countries without great medical facilities.
Many people in Cambodia and Burma/Myanmar, decide to add this feature.
Does it get more expensive as you age?
In general, your insurance premiums increase as you age, for obvious reasons. However, there are some low claims discounts, on renewal.
Due to medical inflation, the plans can get more expensive due to normal increases over time.
This is typical of other insurers though, and 2020 rates have remained stagnant.
Can Regency be used for visas for places like Thailand?
Immigration departments will have different rules – it can vary from country to country.
Currently my Thailand-based clients have had no problem showing the Thai immigration department their health insurance certificate, to meet visa requirements.
The very basic Regency package isn't always accepted, however. Moreover, in March 2020, Regency announced that they would be providing confirmation letters to all Thailand policyholders, to help them with the visa issue.
How about paying for treatment directly?
It is certainly true that medical tourism is growing globally, as the stats below show: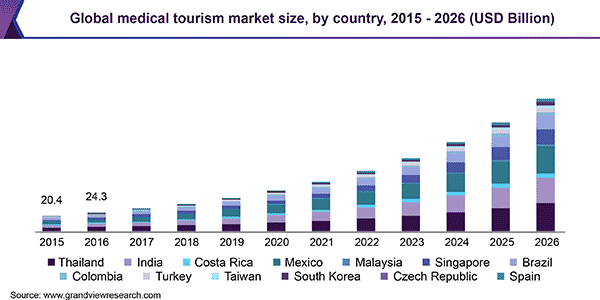 In general, being without insurance in many countries can be risky though.
How about digital nomads health insurance?
Regency for Expats isn't really the best option for this, as compared to firms that offer specific insurances targeted at location-independent nomads.
Will this insurance cover illnesses such as the coronavirus?
The packages do cover the virus, especially if you get seriously ill from it. However, there is one or two exclusions.
Exclusion 34 states that costs and expenses incurred where a member has travelled against medical advice.
In other words, you have voluntarily traveled to China, Korea or other areas with a lot of cases, despite advice to the contrary.
So if you get seriously ill from the virus, and haven't done anything which is excluded in the terms and conditions, the insurance will cover the virus.
Unless you are on the higher packages, you shouldn't expect minor symptoms and testing to be covered.
Would this be helpful in Thailand, for the mandatory health insurance for visa
New rules were announced recently that all non-Thais applying for a one-year permit to stay on an O-A visa must have health coverage for up to 40,000 Thai Bhat for outpatient services. This is in addition to 400,000 Bhat for inpatient services
Therefore, the basic package would not be sufficient, as it only covers impatient, but most of the higher packages meet the minimum requirements for immigration purposes.
Are some of the negative reviews correct?
The majority of reviews online are positive about Regency. There are always going to be some negative stories, with any product or service, so it isn't anything to worry about.
Some of the negative reviewers, moreover, might have not known some key things beforehand as well, such as the fact Regency don't accept pre-existing conditions.
How can I contact you?
You can contact me on the chat function below or via my email – contact@adamfayed.com
Conclusion
Regency for expats is a great insurance option, for most people's needs. The plans are easy to set up, for those that, like me, hate loads of paperwork.
It is easy to claim and renew. The only negatives are that it is hard to get significant amounts of life insurance, and coverage for pre-existing conditions isn't included.
With that being said, getting covered for pre-existing conditions as an expat, isn't easy, unless you are being covered as a group or want very limited coverage for those illnesses.
It offers much better coverage than almost all local options, in many expat destinations.
Most of the alternatives to Regency for Expats, are either:

More expensive
Similarly priced or lower, but worse coverage
Very bad for paperwork and efficiency. The bigger insurers are typical examples of this. They tend to be slow and inefficient.
Further reading
I am the most viewed writer globally on Quora.com for financial matters, receiving over 222.2 million answer views.
On the article below I spoke about
Is investing in oil sensible? How about oil stocks?
Is Buffett getting poorer or just getting overtaken by other billionaires?
How much does it really cost for an expat to live in Beijing or Shanghai?
Are there any advantages to growing up poor?
Below is a preview of the article
I can remember when I was barely legally allowed to invest. In other words when I was 18.
I was excited as it felt "adult" to be able to invest. I consumed a lot of media as I didn't know any better at that time.
What was one of the biggest investing trends at that time? Oil. "Peak oil" was all the rage:
The theory was simple. The world demand would go up due to higher populations and GDP per capita.
Yet the supply would go down. What happened a few years later?
Oil hit a high of about $146 – about $180 or more in today's money.
Most people, including experts in the media, assumed it would go to $200 or even $250 a barrel.
The economic crisis of 2008–2009 brought down the price to $20-$40 a barrel.
In 2010–2011, the price briefly went above $100 a barrel, and some people were talking about $200+ again.
In the subsequent years the price of oil has been going down, but not in a straight line.
Now all the talk is about gradually less demand for oil as we use renewable energies.
Many people are speculating that we will never see $100 a barrel again.
I can't predict the future, but what I do know is:
1. Long-term, oil and commodities don't rise in real terms. If you look at a 200 year graph, they barely match inflation.
2. They do have their good periods but timing the oil market is almost impossible. Will there be peaks and spikes in the oil price in the next five, ten or twenty years? Sure, but timing the right moment to get in is tough.
3. Oil, just like gold, doesn't pay a dividend. Therefore, somebody buying it just wants to speculate that the person coming after them will pay more for it than they have paid.
4. It is true that some oil shares pay dividends, yet they have underperformed long-term as well.
5.I haven't met somebody who has beaten the stock market long-term investing in oil ETFs. I have met plenty who briefly do it though.
6. If you invest in the UK FTSE, the S&P500 or MSCI World you are gaining indirect access to oil.
7. The world needs oil now and will do for a while. Yet the days of being completely dependent on oil will soon be over, and an increasing number of our energy demands can be met with alternatives.
8. It is unclear how long it will take traveling to recover after the end of the pandemic.
In general then, an oil fund is better than an ETF which tracks the price of oil, because the fund will track all oil companies and pay a dividend.
In general, I would just avoid investing in oil. The indirect exposure through indexes is fine.
Click here to read more
Tags
best expat health insurance
,
best expat health insurance plans
,
best expat health insurance Singapore
,
best family health insurance in dubai
,
coronavirus expat insurance
,
expat health insurance
,
expat health insurance cambodia
,
expat health insurance comparison
,
expat health insurance cost
,
expat health insurance in cambodia
,
expat healthcare
,
expat insurance hong kong
,
expat insurance in cambodia
,
how much does health insurance cost in dubai
,
insurance for expats
,
insurance for expats singapore
,
international health insurance plans
,
life insurance for expats
,
regency for expats claim form
,
regency for expats in germany
,
Regency for Expats Review
,
regency for expats review 2021
,
Regency for Expats Review 2022
,
Regency for Expats Reviews
,
regency for expats singapore
,
regency for expats thailand
,
regency for expats Trustpilot
,
regency for expats trustpilot 0
,
Regency Insurance review
,
Review Articles
,
top expat health insurance companies