How to get Turkey Citizenship by Investment in 2023
If you have any questions or want to invest as an expat or high-net-worth individual, you can email me (advice@adamfayed.com) or use these contact options.
Introduction
Turkey is one of the most historically significant countries in the world. And with an ever-increasing number of tourists visiting Turkey every year, it's no surprise that this country is becoming a popular destination for expats looking to settle down abroad.
If you're planning on moving to Turkey soon and need help getting started with your new life here, then this guide will walk you through everything from how to obtain a Turkey citizenship by investment and whether or not it's right for you!
Why should you live in Turkey?
Turkey is a transcontinental nation with the majority of its territory in Western Asia's Anatolia Peninsula and a tiny fraction in Southeast Europe's Balkan Peninsula.
To the north, it shares a border with the Black Sea, to the northeast with Georgia, to the east with Armenia, Azerbaijan, and Iran, to the southeast with Iraq, to the south with Syria and the Mediterranean Sea, to the west with the Aegean Sea, and to the northwest with Greece and Bulgaria. Off the southern coast is Cyprus.
Turkey's capital and second-biggest city is Ankara; its largest city and primary financial hub is Istanbul. The majority of the population is of Turkish descent, but the largest ethnic minority is Kurdish.
Turkey is a beautiful country with lots to do, from hiking in the mountains to exploring ancient ruins, making it a popular destination for tourists all over the world.
In fact, according to the World Data website, in terms of absolute numbers, Turkey drew 16 million visitors in 2020, placing it 15th in the globe on the list of most popular tourist destinations.
Turkey produced over 13.77 billion US dollars in revenue from tourism alone in 2020. This is equivalent to 1.7 percent of its GDP and almost 20 percent of all international tourist expenditures in Western Asia.
Nearly $25 billion in tourism earnings doubled in 2021, but it is still less than the $34.5 billion earned in 2019, when 45.1 million foreign tourists visited Turkey.
Turkey is anticipated to rank as the fourth most popular European vacation spot in 2022, according to a research study done by the World Travel & Tourism Council.
The country is rich with culture and history, as Turkey is one of the top five nations with regard to the proportion of intangible cultural heritage values recognized by the United Nations Educational, Scientific and Cultural Organization (UNESCO).
To wit, this esteemed list has 25 intangible cultural heritage elements of Turkey. The long history of Turkey as the link between East and West can be seen in the abundance of oral traditions, local knowledge, and traditional skills that have made it onto the list.
In addition, there are 17 cultural and 2 combined UNESCO World Heritage Sites in Turkey as of 2020. Sites with a mixed heritage have both natural and culturally significant components.
The tentative list included 84 sites in Turkey that have cultural, historical, or ecological significance as of the year 2020. They all have a significant historical significance and should unquestionably be protected and recognized internationally.
Turkey has been inhabited by numerous civilizations dating back to the dawn of human history, all of which have left their stamp on this stunning nation. Alongside this extensive cultural heritage, there are stunning instances of the natural world's wonders.
The quality of life here is also high thanks to its beautiful beaches and mountains which provide plenty opportunities for outdoor activities such as hiking or skiing during summer months when temperatures soar above 40 degrees Celsius (104 Fahrenheit).
If you're looking for an exciting new lifestyle in an exotic location with plenty of history, then Turkey might be just right for you!
How safe is it to live in Turkey as an expat?
Given the countries it shares a border with and the headlines about terrorism in the region, it is natural to think about safety when considering living there, especially if you want to gain a Turkey citizenship by investment.
Generally, Turkey is a safe country for expats, in many respects as safe as countries in North America and Europe. As long as you avoid certain parts of the country, particularly those close to Syria, Turkey has a diverse culture and people, who are friendly and welcoming.
The crime rate in Turkey is also relatively low, but it still pays to be cautious especially in tourist-oriented areas.
How do I get a Turkey Citizenship by Investment?
A Turkey Citizenship by Investment, as the name suggests, is a program that grants you access to Turkish citizenship if you make an investment in the country.
In many countries it is called a "golden visa", because it allows you to get a residence permit in Turkey and live there permanently, while also giving you access to many European countries without needing a visa.
The initiative was launched in January 2017 in an effort to boost domestic real estate growth and attract foreign direct investment.
The Turkish citizenship by investment program seeks to achieve similar objectives in the wake of the huge success of the golden visa resident programs in Spain, Portugal, and Greece.
The program offers applicants a range of opportunities to make financial contributions to Turkish society that will benefit the country's economy and enable foreigners a straightforward method to become citizens there.
Furthermore, the fact that Turkey serves as a bridge to markets in Europe and Asia might be a strong incentive for foreigners to apply for an investment visa.
Within three to six months, foreign investors can obtain a Turkish passport through the program.
How does it work?
To obtain a Turkey citizenship by investment, you have a few options:
All dollar denomination requirements may also be replaced with the equivalent foreign currency.
Applications may also be submitted on behalf of a spouse, minor dependent children, and disabled children of any age.
As an investor, you can become a Turkish citizen with no residency requirements. This means that even though you have never lived in Turkey, you can get a Turkish passport six months after you make an investment.
Once your application has been approved and processed by the government, you will receive your new passport right away. You also do not need to live in Turkey or spend any time there before applying for this program.
Additionally, you can employ representatives to handle your investment, visa application, and citizenship procedure, like the consultants and legal specialists at La Vida – Golden Visas. As a result, if you choose to, you are not need to be in Turkey in order to make an investment or apply for a visa.
To manage your investment however, you might need to travel to Turkey. For instance, if you are buying real estate, you will need to see the property or weigh your options.
Be sure to consult the services of a professional financial planner or immigration expert to make sure you are handling your investments correctly and up to the standards set by the Turkish government.
A financial advisor can also recommend the best investment options for you depending on your current circumstances and your financial goals.
Who can apply for a Turkey citizenship by investment?
There are very few restrictions on who can apply for a Turkey Investment visa. As long as you are a legal adult, do not have a criminal background or have never stayed in Turkey illegally, and have completed due diligence on your investment using funds that are legally yours, you are welcome to apply.
Naturally, you must be able to prove that you will meet all expenses related to your stay in Turkey during your residence and throughout the duration of your citizenship application process, and have a valid passport issued by any country recognized by the Republic of Turkey.
Your passport should be valid at least six months beyond your planned date of departure from Turkey after obtaining citizenship (if applicable).
How do you apply for a Turkey citizenship by investment?
After choosing a suitable investment choice that fits with your goals, you can file a residence permit application with the Turkish government.
There are various authorities in charge of granting a certificate of eligibility depending on your investment. For real estate investments, for instance, you must contact the Turkish General Directorate of Land Registry and Cadaster of the Ministry of Environment and Urbanization.
After that, you must create a bank account in Turkey. You can get assistance from your advisors and attorneys in creating the account.
Once all application materials, including any required certifications and translations, have been created, the investment can be completed and the paperwork sent to the government.
You can apply for a residence visa at the Turkish Provincial Directorate of Immigration Administration once your investment has been accepted.
You can use the residence permit to live in Turkey while completing your investment and submitting your application for citizenship when the residence permit is given.
You can apply for Turkish citizenship at the Provincial Directorate of Census and Citizenship as soon as you have made your investment. Usually, this application is answered in four months.
Following receipt of the application by the government, the evaluation process will begin, and an interview request may be made. Documents proving Turkey citizenship by investment are typically issued 120 days after applications are granted. The passport application can then be submitted after that.
Take note that Turkish gift and inheritance taxes apply to any assets owned by Turkish citizens wherever in the globe. In this regard, we highly advise you to seek professional help to understand and comply with the country's taxation laws.
You will need the following documentation all in all for a Turkey citizenship by investment application:
Passport (for each applicant).
Proof of having made the necessary investment.
A Turkish Tax Number.
Document proving you have never stayed in Turkey illegally.
Proof of having paid the necessary taxes and fees for the Turkey Investment Visa application.
Criminal background (for each applicant).
Birth certificate (for each applicant).
Passport-size pictures (for each applicant).
Marriage certificate (if applicable).
Divorce certificate (if applicable).
Death certificate (if applicable).
Proof of health insurance that's valid in Turkey (for each applicant).
Be aware that the exact requirements will be different on a case by case basis, as it largely depends on the investment type you pursue, as well as your personal background and nationality.
What are the benefits of getting a Turkey citizenship by investment?
You can benefit from the Turkey citizenship by investment in many ways. For one, you will be able to travel visa-free or with visa-on-arrival access to 111 countries including the European Union, Hong Kong, Japan, and Singapore.
For another, if you have already obtained Turkish citizenship through investment then it will allow you to pursue access to a Schengen visa, which anywhere within Europe's Schengen zone without needing any additional visas or permits. This includes all 28 member states of the European Union.
You also do not have to give up your current citizenship in order to obtain a Turkish passport because dual citizenship is legal in Turkey. This will certainly benefit a lot of investors who have duties in their own country.
As a citizen of Turkey, you will become eligible to benefit from the Ankara Agreement, which enables Turks to live, work, and establish a business in a country that is a member of the European Economic Community. Even if a visa is required, applying is simpler than in other countries.
With the citizenship, you have a means to obtain a Turkish Businessperson Visa for the United Kingdom. Once you have a Turkish passport, you can take advantage of a streamlined process to open a business in the UK and apply for British permanent residence.
You can also apply for the United States E2 Investment Visa once you have Turkish citizenship, which entitles you to live, work, and invest in the US.
Getting Turkish citizenship by investment allows you to bring your family members along too, and they can obtain European passports as well so they can move freely around Europe along with you.
Not to mention that all members have access to free healthcare services much like the Turkish residents in the area.
There is also no time limit on the Turkey investor visa. You can apply for Turkish citizenship, which is awarded for life, as well as a Turkish passport after making an investment. Every ten years, your passport must be renewed.
Conclusion
The Turkish government has created a program that makes it easy for investors to obtain citizenship by investing in the country's own development.
If you are interested in acquiring citizenship in this culture-heavy, historic country, then the Turkish golden visa program is one of the best ways to go.
The program has been a success for the country, which has seen a boost in tourism and real estate investments since its inception.
Pained by financial indecision? Want to invest with Adam?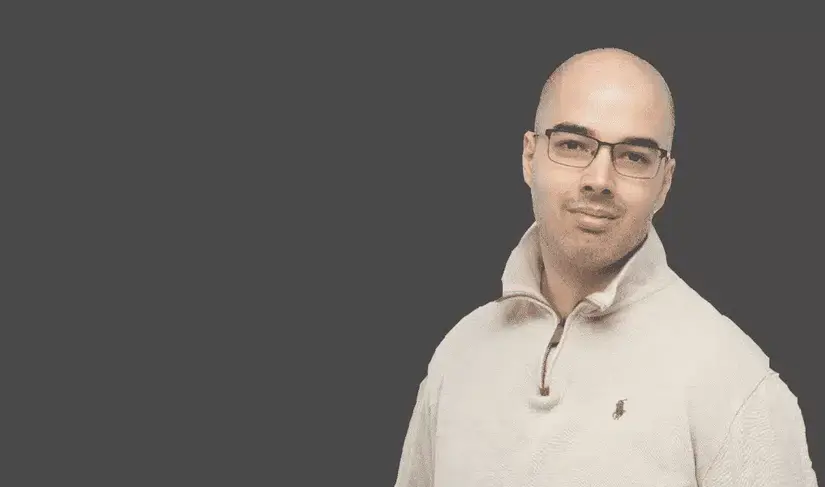 Adam is an internationally recognised author on financial matters, with over 668.8 million answer views on Quora.com, a widely sold book on Amazon, and a contributor on Forbes.