This article was updated on March 22, 2020 
(A quick note before we begin. For anybody interested in investing, you can email me at advice@adamfayed.com, or you can use the chat function below).
I have had many questions from readers over the last 6 months.  One of the most common has been how people can invest in Vanguard index funds from outside the US.
Whether it is readers from Singapore, India, New Zealand, Australia, Hong Kong, Dubai, the UK or Qatar, this question has come out again and again.
I would make two quick points on this issue.  Firstly, whilst Vanguard are good funds, there are countless equivalent funds that will perform in the same way.
Vanguard was the original for this type of fund, but countless other firms (including 3-4 large ones) have close to identical index/tracker funds. Similar costs, portfolio and performance. In fact, almost identical.
Some people do engage in analysis paralysis.  Whether you invest in fund A for 0.09% per year, or fund B for 0.08% per year, that tiny difference really won't make a huge difference.
Second, Vanguard can't take clients directly from many countries around the world.  However, numerous platforms can accept Vanguard and equivalent funds as I have pointed out here.
The videos below also have brief explanations:
For people living in blacklisted countries or places where investments are restricted, the following video would be useful.
As a final point, a lot of people have been asking me in recent times if "now is a good time to invest".
My response is:
Now is always the right time to invest if you are long-term
Nobody can time markets but these lower valuations does appear to lower a great opportunity if you happen to be liquid
The crisis related to the pandemic, shows that many people can't DIY invest. Not technically but emotionally. I have lost count of the number of people that have panic sold during this period.
Point 4, could help to explain these figures below. Too many people buy high (1999) and sell low (2008, 2020):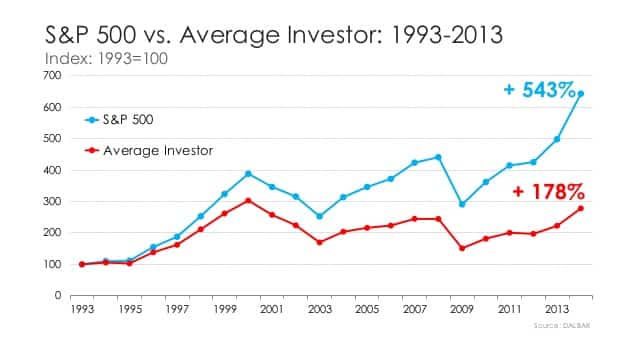 5. This crisis also shows, once again, the benefits of buying and holding both stock and bond indexes. Bonds don't beat stocks long-term, but usually rise during periods like 2008 and any crisis.