12 Best Online Trading Platforms in Malaysia
If you are looking to invest as an expat or high-net-worth individual, which is what I specialize in, you can email me (advice@adamfayed.com) or use WhatsApp (+44-7393-450-837).
Introduction
Do you plan to start buying stocks? If the answer is yes, choosing the reliable, trustworthy, legal, best online trading platforms in Malaysia is one of the most crucial steps you can take as a novice trader.
There are many different kinds of brokers that offer services for online trading; as a trader, you should make a wise decision and do thorough research on these brokers to lower the risk of losing your trading capital.
Let's go over the 12 most dependable, user-friendly, and best online trading platforms in Malaysia has to offer in this article.
12 Best Online Trading Platforms in Malaysia
1. eToro
eToro is a great option if you're looking for a simple, secure, and practical cryptocurrency trading platform. There are sixteen different digital currencies available on this top platform.
Additionally, there are numerous well-known cryptocurrencies available for purchase, including SafeMoon, Ripple, EOS, Cardano, Ethereum, and Bitcoin (one of the best).
On purchases and sales of digital assets, eToro does not levy commissions, in contrast to other cryptocurrency trading platforms. As a result, you will be able to trade in a situation where there are no commission fees.
Additionally, because there are no ongoing fees, you can keep your cryptocurrency investment indefinitely. You can both trade CFDs on cryptocurrencies and directly buy them with eToro. Unfortunately, people who live in the US and the UK cannot use the service.
Numerous crypto-to-fiat and crypto-to-crypto pairs, all of which are accessible with leverage, can be traded with CFDs, including ETH/USD and BTC/XRP.
Additionally, you can sell short when trading cryptocurrency CFDs on eToro. So, if you think a particular digital currency is overvalued and want to profit from it, using it has some advantages.
You can buy cryptocurrencies with Bitcoins or trade CFDs on cryptocurrencies on eToro. $25 is all you need to start trading.
This approach will be helpful for those who want to learn more about the cryptocurrency market for the first time because it is a great way to do so. In addition, eToro stands out from other eToro trading platforms by providing automated crypto trading tools.
Professional cryptocurrency traders can be imitated at a like-for-like rate (minimum $200) by simply investing the same sum. eToro complies with all industry-specific safety and legal requirements. The platform is additionally registered with FINRA and is subject to regulation by the FCA (UK), ASIC (Australia), and CySEC (Cyprus).
As a result, Americans can now use the eToro platform to buy cryptocurrencies in a secure and authorized manner (but not trade CFDs). eToro accounts typically open in less than 10 minutes because the provider can instantly confirm your identity.
Credit/debit cards, eWallets, and bank transfers are just a few ways to fund your account. If you prefer, you can also purchase bitcoins using PayPal through eToro. All things considered, eToro is one of the top cryptocurrency exchanges in Australia for you.
2. MiTrade
The Australian Securities and Investment Commission (ASIC) oversees MiTrade, an established legal broker based in Australia and a legitimate holder of the Australian Financial Services license (AFSL 398528). Meaning that Mitrade complies with all Australian regulations and is one of Asia's best regional brokers.
All levels of investors, from novice to experienced, can use the user-friendly trading app offered by MiTrade.
The trading platform interface is clean and easy to use for investors, especially new investors. You can trade uninterrupted thanks to the MiTrade stock trading app's fast services, secure data protection, and compatibility with all smartphones and other devices.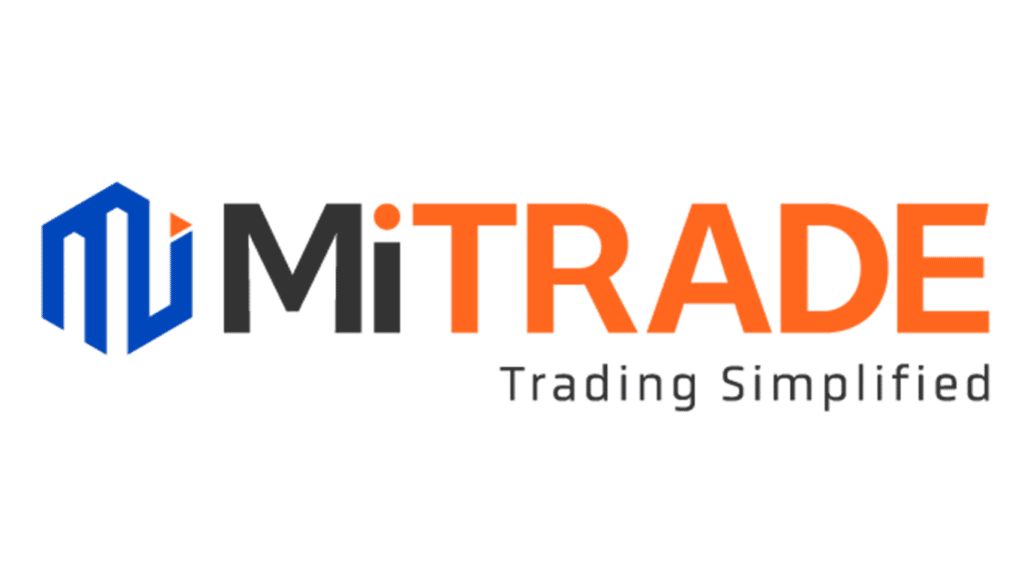 3. Huobi
Huobi is the biggest exchange and provider of online financial services in the world of cryptocurrencies. In Singapore, the business was founded in 2009. In addition to a huge selection of crypto assets, Huobi gives users the chance to take part in initial coin offerings (ICOs) before a coin becomes popular.
One of the biggest cryptocurrency exchanges worldwide and also one of the best online trading platforms in Malaysia is Huobi, which was established in Beijing, China.
The number of cryptocurrency exchanges increased significantly after the government was kicked out of the Chinese market for cryptocurrencies in 2017.
The company relocated to Singapore because of a crypto law. On Huobi, the biggest cryptocurrency exchange in the world, users can trade over 355 different cryptocurrencies.
There are approximately 5 million users on this platform, who come from 130 different countries. Huobi is ranked third among the top cryptocurrency exchanges worldwide by CoinMarketCap's daily cryptocurrency volume index.
Huobi is so well-liked because it is so simple to use. As a result, it has proven to be quite helpful for both beginning and seasoned traders, demonstrating that it has been convenient for both groups.
Making an account will not take more than two minutes. Take advantage of this opportunity without hesitation because you shouldn't have any issues doing so.
There have never been any security lapses since the wallet's debut last year. We could only have attained such an impressive record with stringent security measures.
Since Huobi's cryptocurrency funds are stored in cold storage and not on the blockchain, hackers cannot access them. Security measures therefore make sure that bad actors cannot access Huobi's funds.
4. Capital.com
Another reputable broker, Capital.com, provides traders and investors with the best mobile trading app.
This trading account, which has more than 780,000 customers worldwide, allows you to buy and sell more than 3,000 financial products, including more than 2,400 international stocks, without paying a commission.
You can buy and sell stocks without commissions using Capital.com. Trading costs are limited to the spread. A wide range of features are also available to users of Capital.com. Articles, videos, and current market analysis are all part of the webinars.
5. Inceptial
Inceptial strives to give its clients the best trading experience possible as a licensed forex broker.
As a business, they have the good fortune to have put together a highly skilled team of seasoned professionals who are highly motivated and who value professional growth.
By giving you the exceptional tools and skills you'll need to succeed in your trading career, they'll assist you in advancing your trading knowledge in all facets of your trading journey.
You can benefit from a number of free services as an Inceptial new client, including access to a number of priceless interactive courses, trading eBooks, video tutorials, and some market analysis tools, such as daily chart analyses, economic calendars, and trading calculators.
As a result, each trader can be sure that they are ready to handle any challenges that may come up in trading.
Regardless of whether a trader is a novice or an expert, the company offers 4 different account types that are specifically suited to meet their needs.
For those who select the more advanced accounts, there are additionally dedicated account managers and SMS trading signals to ensure they don't miss any trading opportunities.
Members of Inceptial.com can trade a variety of assets and take advantage of some of the most affordable spreads on the market. If you join our team, you can take advantage of trading with over 160 assets.
The fact that traders have access to more than 30 trading indicators also makes it simple for them to use this data to spot market signals and trends.
The company asserts that its sole goal is to empower its traders by supplying them with the highest level of security and dependability throughout the entire transaction.
Additionally, Inceptial's support staff is available around-the-clock to answer your questions and provide assistance with any problems you might be having.
6. Maybank
One of the best online trading platforms in Malaysia is Maybank Investment Bank Berhad. Through its trading platform Maybank Trade (maybank2u.com), Maybank offers investors two types of shariah-compliant and conventional accounts.
Investors can open a CDS account with Maybank and start trading indices, equity stocks, commodities, and gold for as little as RM10.60. The most practical benefit of choosing a local bank as your preferred trading platform is that you can easily stop by the closest branch if you have any issues with trading.
7. FXVC
FXVC is a great choice if you're looking for a stock broker with reasonable fees, a large selection of shares, or some excellent trading tools. You can trade the price of well-known corporations like Apple and Amazon thanks to the variety of stock CFDs available from various exchanges.
This is also very affordable thanks to FXVC's competitive spreads. This broker offers some of the fastest execution rates in the market with incredibly low latency.
The FXVC website also has a user-friendly and well-designed mobile app. To implement trading strategies, these two platforms provide a wide range of technical and fundamental analysis tools.
Additionally, the website offers a wide range of resources for research and analysis, including market reviews, analyses, and ebooks.
From the five account types offered by FXVC, you can select the one that best meets your needs.
8. RHB Investment Bank Berhad
The capital market in Malaysia is dominated by RHB Investment Bank. Other countries with them include Hong Kong, Indonesia, Cambodia, Laos, Singapore, Brunei, Myanmar, Vietnam, and Thailand.
Award Winners Experienced Study Group has endorsed the RHB trading platform, also known as RHB Trade Support, for its product knowledge.
This trading platform offers access to a variety of assets, including unit trusts, equities, gold, and US indices.


9. Libertex
Online trading platform Libertex is especially well-liked by day traders in Malaysia and Singapore. Libertex provides incredibly low trading fees, which is the cause of this.
Importantly, Libertex does not impose spread fees, guaranteeing that you will always receive the most competitive buy or sell prices.
Additionally, you will typically pay less than 0.1% per slide as part of the extremely low commission structure. Libertex offers a wide range of asset classes that you can trade in, and all of them are replicated by CFDs.
By trading CFDs on this platform, you can trade forex, stocks, commodities, digital currencies, and more.
This means you have access to leverage in all supported markets. When using the Libertex forex trading platform, this can go as high as 1:600; however, you must be a professional client to get this much.
Libertex is also one of the best online trading platforms in Malaysia and Singapore for daytraders because it supports MT4.
This means that, in addition to zero spreads and low commissions, you'll have access to a plethora of social trading tools, technical indicators, and signals.
With almost 3 million clients from over 120 countries, many of whom are based in Malaysia and Singapore, this top-rated broker has a stellar reputation. The company has been providing trading services for 23 years and is governed by various financial organizations.
Last but not least, you can deposit as little as $100 on Libertex using a debit/credit card, bank wire, or an e-wallet.
10. Hong Leong Investment Bank
As the fifth-largest banking group in Malaysia, Hong Leong Bank Berhad is a member of the Hong Leong Group and is listed on the Malaysian Stock Exchange.
With a minimum investment requirement of RM 8.48 and a brokerage fee of just 0.106%, the group's trading platform, HLeFutures Mobile, offers investors access to a variety of trading assets including currency exchange, bonds, unit trusts, deposit instruments, foreign commodities, and forex trading.
11. Skilling
Skilling will be your best option if you're looking for the best among the best online trading platforms in Malaysia and Singapore for leverage. One of the highest leverage ratios we have seen is offered to retail clients by this top-rated provider, which is up to 1:500.
Shady offshore brokers typically offer leverage limits of this magnitude. But in the case of Skilling, this couldn't be further from the truth. After all, this Malaysian trading platform is highly regulated, holding authorizations from the FCA, the FSA, and CySEC.
When trading indices and significant currency pairs, you have the option of applying the highest limit of 1:500 to your positions.
On minor/unique currency pairs and gold, you can get a ratio of 1:200, but not on other asset classes. Stock CFD leverage is much lower at 1:10, but it still enables you to trade with 10 times the amount in your Skilling account.
Skilling is the most competitive trading platform in terms of fees and offers the best leverage in Malaysia and Singapore. The spread, for instance, already includes all costs, so you won't pay any trading commissions.
Spreads can drop to as little as 0;.1 pip during peak trading times when trading highly liquid markets like forex or stocks, which is excellent.
You can choose from a variety of trading platforms at Skilling. This includes cTrader and MT4, which are both preferred by seasoned traders.
You would be better off using the web-trading platform if you wanted to trade at Skilling but lacked much trading experience. This is perfect for beginners or for those who just want a simple trading experience.
The process of opening an account at Skilling shouldn't take you longer than a few minutes. There is only a $100 minimum deposit requirement, and you have a variety of payment options. This includes bank transfers, e-wallets, and debit/credit cards.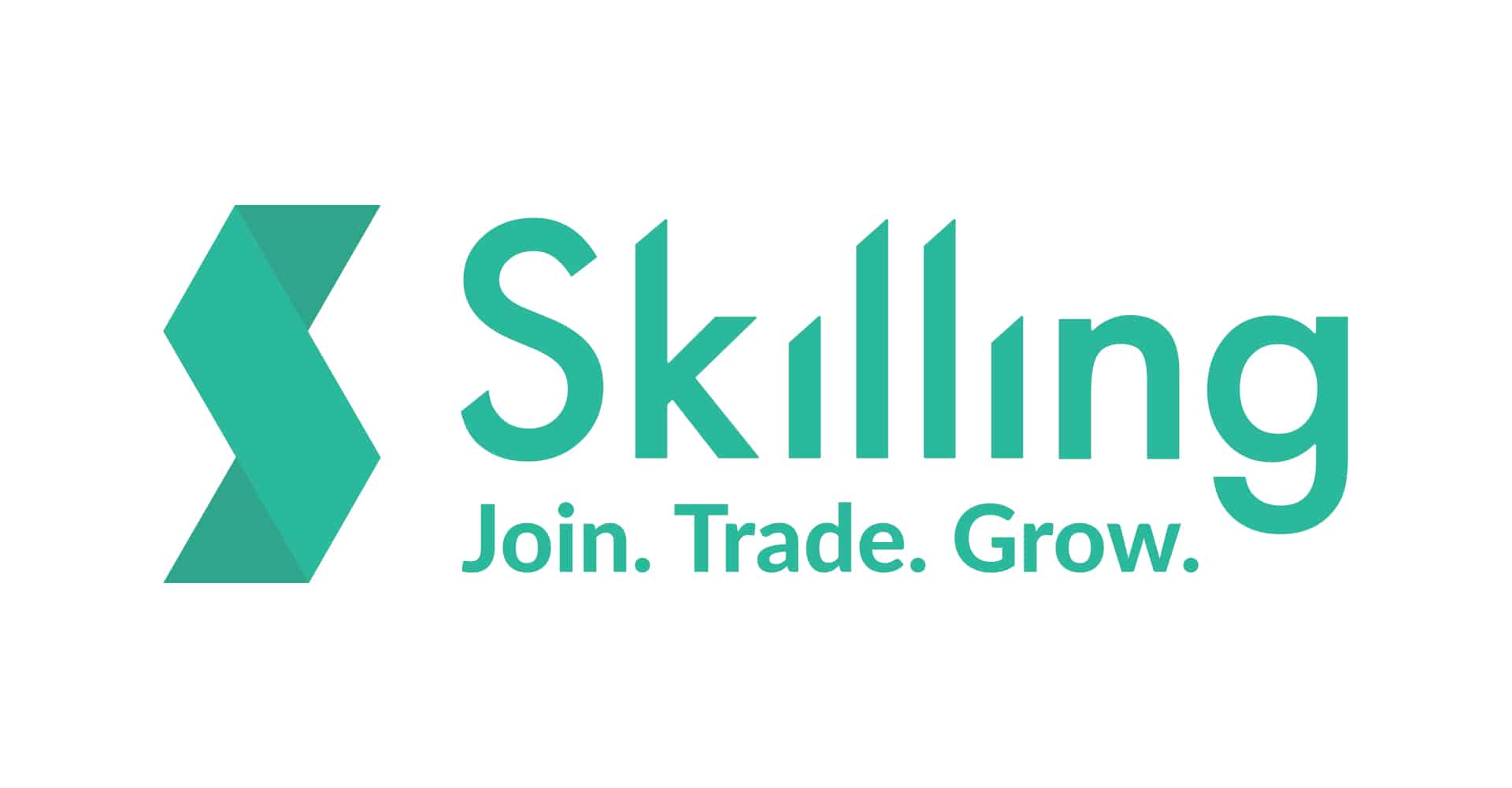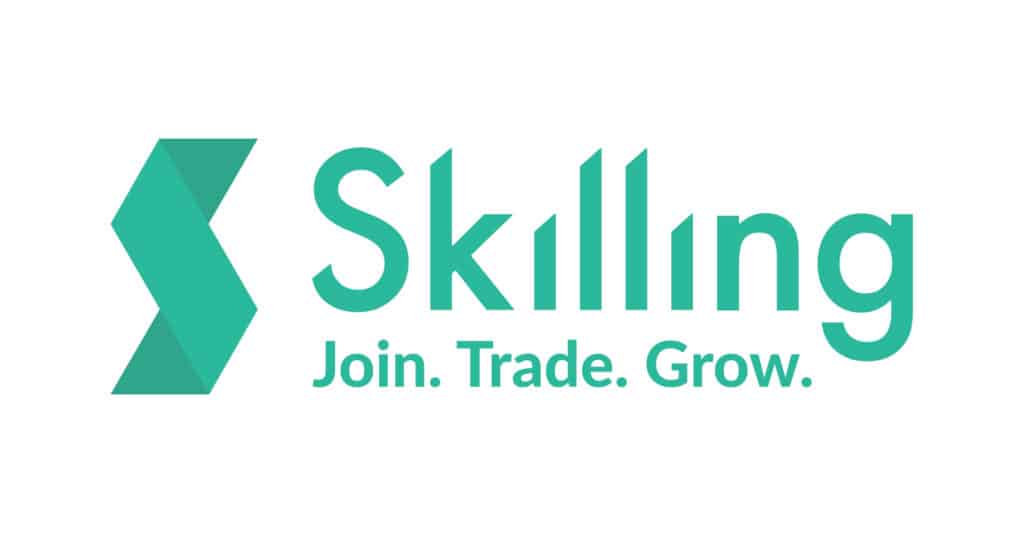 12. Bursa Anywhere
So far, only the top brokers from Malaysia and Singapore who are solely focused on global markets and exchanges were covered.
This makes sense given that the vast majority of traders will seek out liquid assets like gold, stocks listed on US exchanges, and foreign exchange.
Bursa Anywhere is going to be your best option among the best online trading platforms in Malaysia if you're based in the country and just want to purchase shares in domestic corporations.
This is so that you can purchase shares of companies listed in Malaysia using the stock broker's special iOS and Android mobile app.
You should be aware that the setup procedure is somewhat time-consuming because you must pass through a number of hoops before your account can be verified.
Bursa Anywhere, however, is a less expensive choice because there are no registration fees and no annual platform fees. Also included in the app are a number of helpful tools, such as alerts for market-to-market portfolios and corporate report updates.
Pained by financial indecision? Want to invest with Adam?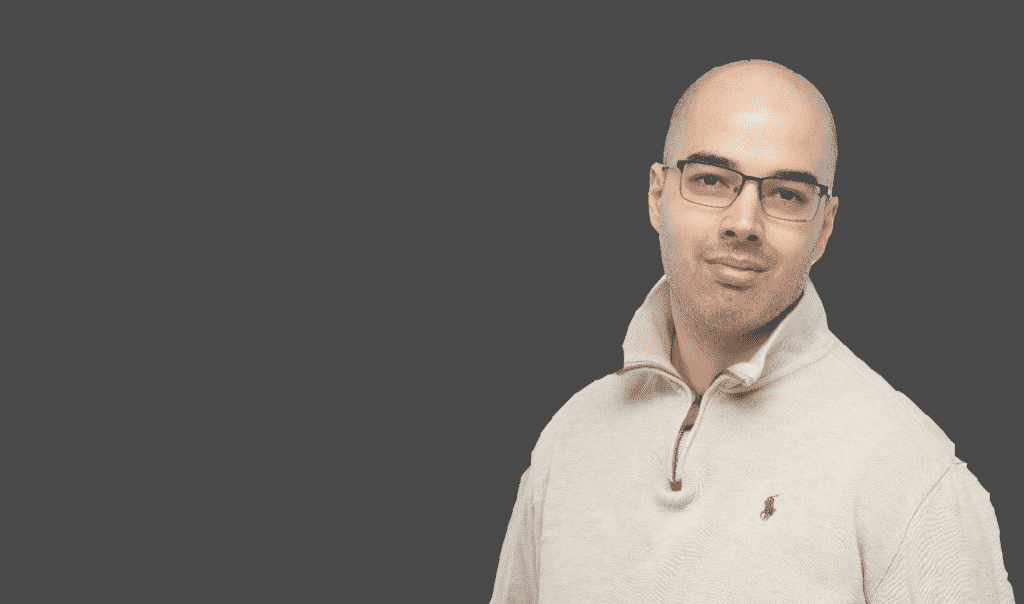 Adam is an internationally recognised author on financial matters, with over 584.2 million answers views on Quora.com and a widely sold book on Amazon and a contributor on Forbes.
Tags
Best Online Trading Platforms in Malaysia
,
Bursa Anywhere trading platform review
,
capital.com trading platform review
,
etoro trading platform review
,
FXVC trading platform review
,
Hong Leong Investment Bank trading platform review
,
Huobi trading platform review
,
Inceptial trading platform review
,
Libertex trading platform review
,
Maybank trading platform review
,
MiTrade trading platform review
,
RHB Investment Bank Berhad trading platform review
,
Skilling trading platform review
,
top online trading platforms in malaysia
,
top trading platforms in malaysia