7 Best Canadian Banks For Expats
If you are looking to invest as an expat or high-net-worth individual, which is what I specialize in, you can email me (advice@adamfayed.com) or use WhatsApp (+44-7393-450-837).
Introduction
You should know which banks are considered the best Canadian banks for expats before going to Canada
It might be exhausting to relocate to a foreign country, especially Canada. To ensure a seamless transfer, you should have everything organized before moving.
Getting your finances in order is just as crucial as packing your stuff and locating a new house in the nation you have chosen.
However, different banks could provide various services. It's crucial to pick a bank account that satisfies both your demands and expat account needs. Learn more about Canadian banks and what is required to open an account by reading on.
Banking System in Canada
In general, the Canadian banking industry is quite competitive, with more than 3,000 businesses providing a wide range of services.
While some, like the main banks, compete across all industries, others are highly specialized and operate in specialty areas like credit cards or mortgages. Six major banks control around half of the financial system's assets.
Despite a wide range of financial intermediaries, the banking sector is still essentially an oligopoly dominated by the "Big Five" (see Business Elites).
These banks were previously regarded enormous by worldwide standards, with the two largest ranking in the top 20 in the world in terms of asset size in the 1970s.
According to an asset-based rating by S&P Global Market Intelligence, none were in the top 20, while three were in the top 50 as of 2016.
Canadian banks' relative worldwide status has deteriorated, putting pressure on the government to enable mergers of the major banks in order to boost their international competitiveness.
According to S&P Global Market Intelligence, Canada's top five banks in terms of size were Royal Bank of Canada (31st), Toronto Dominion Bank (33rd), Bank of Nova Scotia (46th), Bank of Montreal (51st), and Canadian Imperial Bank of Commerce (68th). Three of these banks are included in our list of best Canadian banks for expats.
China and Japan were home to the top five banks in the world.
7 Best Canadian Banks for Expats
1. Royal Bank of Canada
The largest bank in Canada is The Royal Bank of Canada (RBC), a worldwide provider of financial services. As such, it is one of the best Canadian banks for expats.
With 86,000 people, it provides service to more than 16 million customers globally. Any province you relocate to will have an RBC branch, you can be sure of that. As a result, you may relax knowing that an RBC ATM can be found wherever in Canada.
Enjoy the Newcomer Advantage if you've recently migrated to Canada. The Newcomer Advantage includes information such as:
A credit limit of up to $15,000 is available on an eligible RBC credit card.
With an approved account, there are no monthly fees for a year.
For a year, you will enjoy two free international money transfers.
Receive a free compact safe deposit box to store papers for a period of 24 months.
Through Maple, you may get one free online medical visit.
RBC also provides a student Advantage Banking Account if you're an international student relocating to Canada.
2. National Bank of Canada
The National Bank of Canada is the sixth-largest commercial bank in Canada and has its headquarters in Montreal. This surely is one of the best Canadian banks for expats.
It has more than 2.4 million customers and numerous branches in practically every province in Canada. It provides services including mortgages, credit card applications, opening bank accounts, and investments.
The National Bank offers up to 3 years with free monthly fees for immigrants to Canada who arrived within five years of their move. Additionally, there are no fees associated with closing an account.
You receive a new MasterCard and access to more than 400 branches when you create a new account. You also have access to a range of financial services, including loans and phone help. Additionally, they provide the option to rent a modest safety deposit box.
More information about the offer is as follows:
Year 1
Banking services without a fixed monthly rate
Save $15.95/month
Chequing account
Unlimited online transactions
Access to financing (credit cards, mortgage or car loan, etc.)
Years 2 and 3
Banking services without a fixed monthly rate
By registering for the following goods and services, you may save $15.95 every month:
Personal credit card
Online bank statements
Two monthly invoices can be paid online or by electronic pay deposit.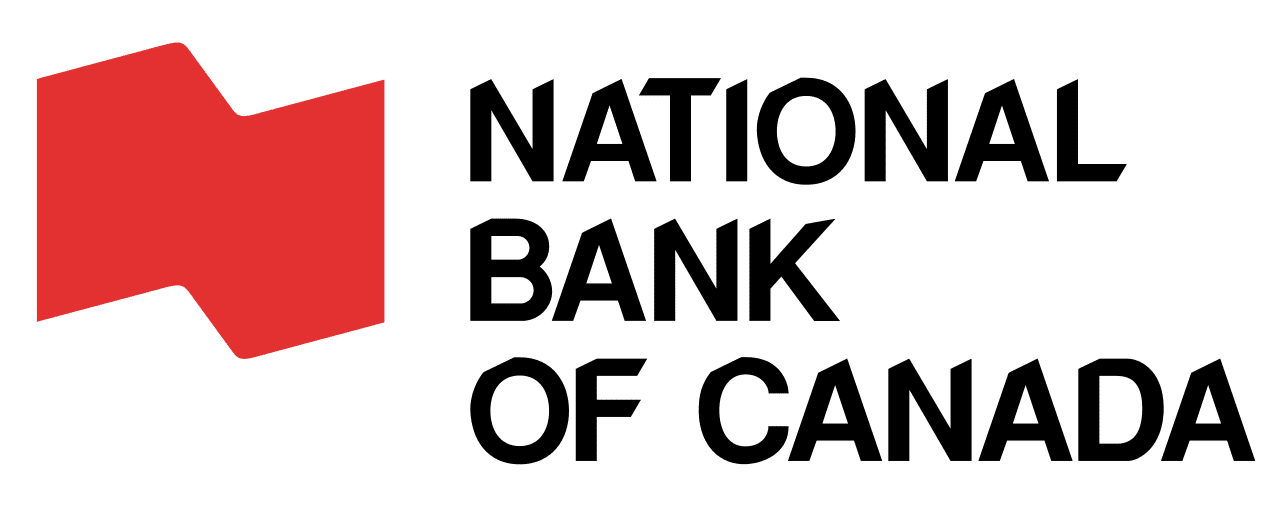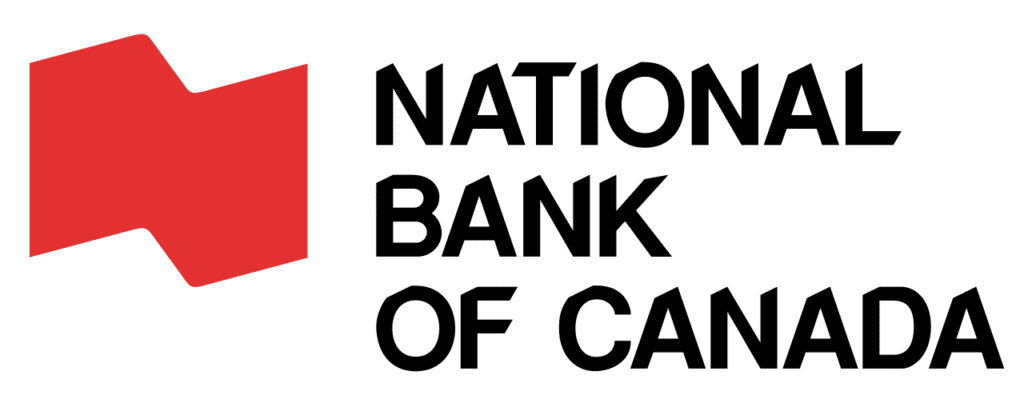 3. Scotiabank
Next on the list of best Canadian banks for expats is Scotiabank.
The Bank of Nova Scotia, also known as Scotiabank, is the third-largest bank in Canada and is headquartered there.
Savings accounts from Scotiabank are excellent since they are designed with expats' various requirements in mind.
For instance, you may open a Savings Accelerator account, where your interest rate will rise in proportion to the sum if you wish to enhance the growth of your savings more quickly than usual. A Money Master Savings account would be the best among the best Canadian banks for expats in terms of daily access to your money.
Additionally, Scotiabank provides daily interest savings accounts in the US Dollar (USD) and Euro (EUR) in 2 different foreign currencies (USD).
With a minimum balance of $200 USD or 200 EUR (depending on the foreign currency account you've set up), you may avoid paying any monthly fees for these 2 accounts. Additionally, there are no monthly fees for these 2 savings accounts for expats 60 years of age or older.
You don't have to pay any monthly fees for the remaining savings accounts either. However, the bank levies a $2 CAD fee per transfer for Interac e-transfers made with savings accounts.
However, almost all of Scotiabank's checking accounts provide free or limitless Interac e-transfer transactions. By keeping a minimum daily amount between $3,000 CAD and $5,000 CAD during the whole month, you may avoid the monthly fees for checking accounts.
The bank also offers a few checking account packages, but in order to qualify for a welcome bonus of $300 CAD, you must have a Momentum Savings account.
Fortunately, Scotiabank doesn't have a rigid policy on who may and cannot create an account. You may open an account with this bank online if you're at least 16 years old and a resident of Canada, or if you've come to the nation for a job or school.
Additionally, not many Canadian banks can brag of offering a free credit score check as Scotiabank does.
4. BMO
BMO has more than 12 million customers and is the eighth-largest bank in North America.
BMO serves people, families, and companies in both Canada and the United States and is well-known for its personal and business banking, wealth management, and financial services.
It provides a range of services, including creating bank accounts, mortgages, credit cards, investing, and seeking financial guidance. BMO provides a newcomers program for anyone who arrived in Canada during the last five years. The program provides:
With the performance plan, monthly transactions are unlimited and there are no fees for a year.
A session of individualized financial counseling at a branch close to you
A free safety deposit for the entire year
Additionally, BMO provides new customers with a variety of bank account options, including Premium, Performance, and Plus.
These account types often include monthly fees of $10 or more and, if necessary, a family bundle incentive. For the Premium edition, there is no monthly cost and an unlimited number of transactions.
It also provides a variety of financial products, such as a Mastercard credit card with no annual fee and a cash-back rate of up to 5% for the first three months. Additionally, BMO offers internet banking, which significantly simplifies managing your funds.
5. HSBC Bank Canada
If you already have an HSBC account in your home country, you may transfer your financial history to the new HSBC account in Canada, which is a significant benefit of creating a bank account with HSBC Canada.
Anyhow, this bank provides a range of savings accounts for foreign nationals living in Canada. You are not required to have a minimum balance or pay any monthly fees with the High Rate Savings account.
Once you open a Youth Savings Account, you'll also be qualified for unlimited debits and withdrawals, free mobile check deposits, and Interac e-transfers.
The bank also provides Foreign Currency Savings Accounts, including accounts for Hong Kong Dollar (HKD), British Pound (GBP), Chinese Yuan Renminbi (CNY), US Dollar (USD), and Euro (EUR).
There are no monthly fees or minimum balance requirements for any of these foreign currency accounts, yet all of them provide attractive interest rates.
In terms of checking accounts, HSBC Premier and HSBC Advance both provide special advantages and services, but only if you satisfy their requirements.
For instance, if you create an HSBC Advance account, you'll be qualified for 5 fee-free ATM withdrawals per month, unlimited daily checking account transactions, and free Interac e-transfers from the account.
However, in order to open this account, you must have personal savings and investments totalling $5,000 CAD with HSBC Bank Canada and its subsidiaries. Either that or you need to have a home mortgage with the bank for at least $150,000 CAD.
However, not all checking accounts have these requirements. For instance, you may perform an unlimited number of transactions, receive free mobile check deposits, send Interac e-transfers, and pay no monthly fees with a student checking account.
HSBC has always been expat-friendly. Not only it is one of the best Canadian banks for expats, but also among the best banks for expats worldwide.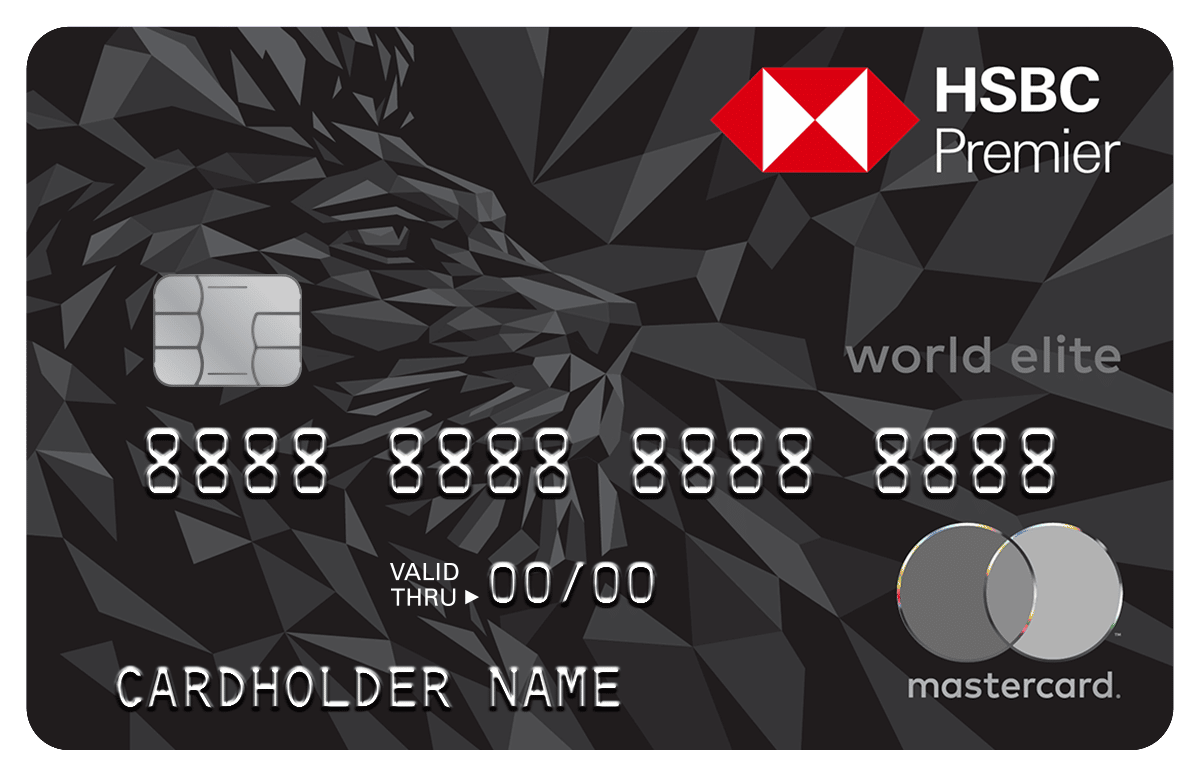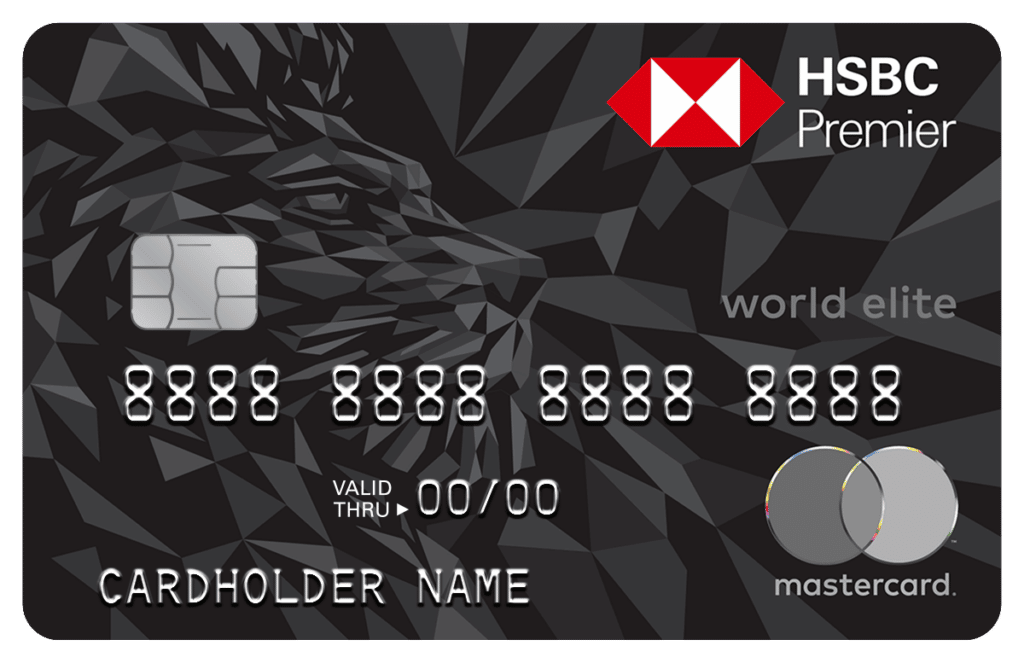 6. Capital One
For the past 20 years, Capital One has made adjustments to meet the demands of Canadians.
Capital One is a wonderful option if you want to buy things from overseas because there are no fees for doing so. You don't have to pay anything to create or maintain a bank account. More than 70,000 ATMs are also free to use.
Even the Capital One Mobile app, a website-based application, is offered by this bank. In this way, you won't need to go to the bank in the middle of the afternoon. Instead, access the app online to get assistance whenever you need it.
Your debit card is also accessible and may be locked or unlocked at any time. Instead of spending time going to the bank in person, you may deposit checks online by taking a photo of them using your camera.
For US citizens, the app also enables Zelle money transfers to friends and relatives.
7. Canadian Imperial Bank of Commerce (CIBC)
Lastly but surely is among the best Canadian banks for expats is CIBC.
If you're from the US, CIBC provides a variety of savings accounts, including one that pays a high-interest rate and another where you may deposit, withdraw, and save US dollars.
At this bank, you can also open an account for a Registered Retirement Savings Plan (RRSP) or a Tax-Free Savings Account (TFSA).
You may add a savings goal to each savings account online, automate your savings by setting up recurrent transfers from your checking account to your savings account, and more.
Additionally, there isn't a monthly cost unless you move all or a portion of your RRSP or TFSA assets to another bank, in which case a fee of $100 CAD would apply.
A CIBC US$ Personal Account has a $0.75 USD transaction fee, whereas a CIBC eAdvantage Savings Account charges $5 CAD for each transaction. Each of the other savings accounts has a minimum deposit of $25 CAD.
For both old and young people, the bank provides speciality accounts.
Seniors (those 65 years of age or older), for instance, are entitled to free bank drafts, printed statements, and money orders as well as two free transactions each month. Additionally, if they utilize a safety deposit box, they qualify for a $5 CAD reduction on the yearly leasing charge.
In terms of checking accounts, CIBC provides three of them, some of which include free Interac e-transfer, unrestricted use of ATMs worldwide operated by CIBC, and 12 to unrestricted transactions.
You must maintain a daily minimum balance between $3,000 and $6,000 CAD or have $100,000 CAD in assets and savings in order to avoid the monthly charge.
You may also acquire a premium credit card from CIBC and take advantage of annual fee discounts if you have a CIBC Smart Plus checking account. Seniors are eligible for a $4.95 CAD monthly fee reduction on their specialized checking accounts.
The checking accounts at the bank allow you to choose overdraft protection and enable mobile payments via Apple Pay, Android Pay, and Samsung Pay.
You must be a resident of Canada and have achieved the provincial or territorial majority age (18 or 19) in order to open an account with CIBC.
Pained by financial indecision? Want to invest with Adam?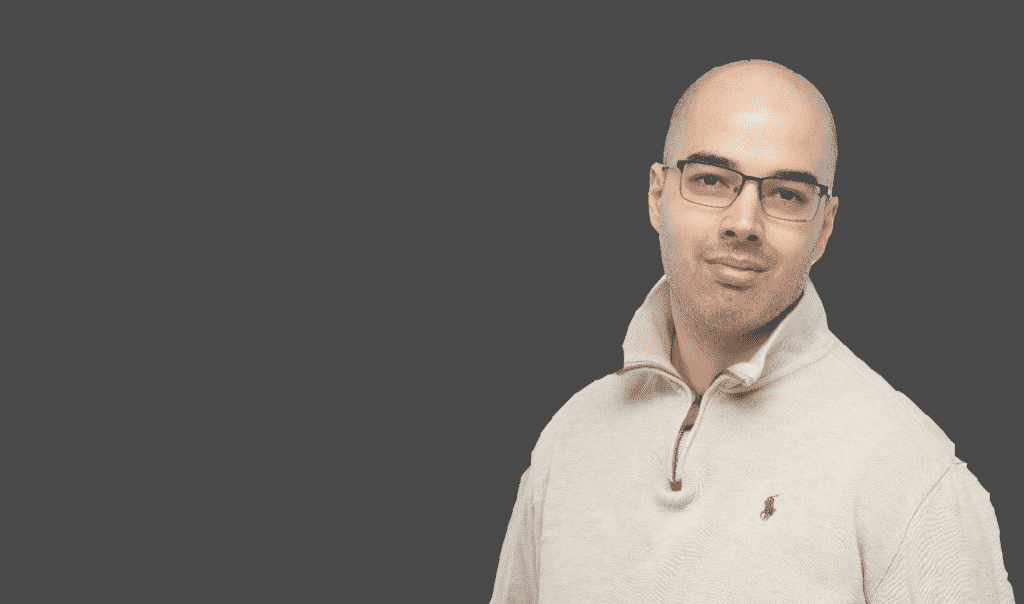 Adam is an internationally recognised author on financial matters, with over 584.6 million answers views on Quora.com and a widely sold book on Amazon and a contributor on Forbes.