7 Best UK Banks For Expats
If you are looking to invest as an expat or high-net-worth individual, which is what I specialize in, you can email me (advice@adamfayed.com) or use WhatsApp (+44-7393-450-837).
Introduction
You should know the best UK banks for expats to make sure you'll have the best banking experience in the UK as an expat.
It is necessary for you to organize your finances before moving to the UK, which usually entails opening a bank account.
Even if you are an expat, you are limited in what you can accomplish without a bank account, which is why we are here. This post will examine and give recommendations for some of the top banks where you may deposit money or at the very least pay your bills.
The best place for you to start if you want to move to Wales, Scotland, England, or Northern Ireland is with one of these banks.
Opening a Bank Account in the UK
There are several options available to you when choosing a bank and creating a bank account. However, one of the most popular strategies you may use is to work with your home bank (or the bank in the nation in where you now reside) and have that bank communicate with the UK banks on your behalf in order to create the UK bank.
If this choice doesn't work for you, though, you might choose the best UK banks for expats and ask them to open an account on your behalf. The majority of UK banks can create an account for you using this link since they have access to foreign accounts, including accounts for non-residents.
The finest part of this strategy is that you may create a UK bank account beforehand or before moving. Make sure the monthly costs for the new accounts work for you before the bank transfer procedures begin.
Last but not least, avoid opening a bank account in the UK or any other nation several months in advance since you will be charged steep fees.
The Banking System in the UK
There are several private UK banks, foreign banks, and building societies that make up the UK banking industry. The sector is dominated by a select few major banks that compete for market share. There are now 344 banks and 52 building societies operating in the UK.
Internet and mobile banking have steadily increased in popularity in the UK in recent years, with almost two-thirds of individuals using online banking and 40% using mobile banking. However, there are still about 20,000 locations for physical banking in the UK, and it is still very popular.
The Bank of England, a state-owned institution since 1946, serves as the nation's central bank. Financial Conduct Authority regulates banks in the UK (FCA).
7 Best UK Banks for Expats
1. Barclays
One of the biggest and best UK banks for expats, Barclays provides both companies and people with a comprehensive range of premium financial services.
It normally provides three different kinds of transactional accounts: the versatile and rewarding Barclays bank account; the Premier current account, which is used for more than just regular banking; and the Barclays basic bank account, which is used for straightforward banking.
Barclays does provide a variety of current accounts, including student and graduate accounts, accounts for young people, and currency accounts, depending on what you're searching for.
Barclays also offers business accounts for people who want to consult with the given business banking professionals.
Barclays can help you if you're searching for a community account, a start-up business account, or an account for an existing business.
You have a choice of methods for conducting business banking, including internet banking, the Barclays app, home banking, and Barclays invoicing.
Barclays' selection of reliable savings and investment accounts may appeal to you if you are interested in investing or saving. Additionally, if you're unsure of which savings account to choose, you may start by contrasting the three accounts that are being given before making a choice.
If the variety of alternatives isn't enough to pique your interest, the Barclays foreign currency account offers ease and is perfect for expats. It is available in 12 different foreign currencies.
Flexible banking is what Barclays offers. For a nominal price, the bank provides excellent mobile and online banking services, the option to personalize your online account, and a variety of travel and technology bundles.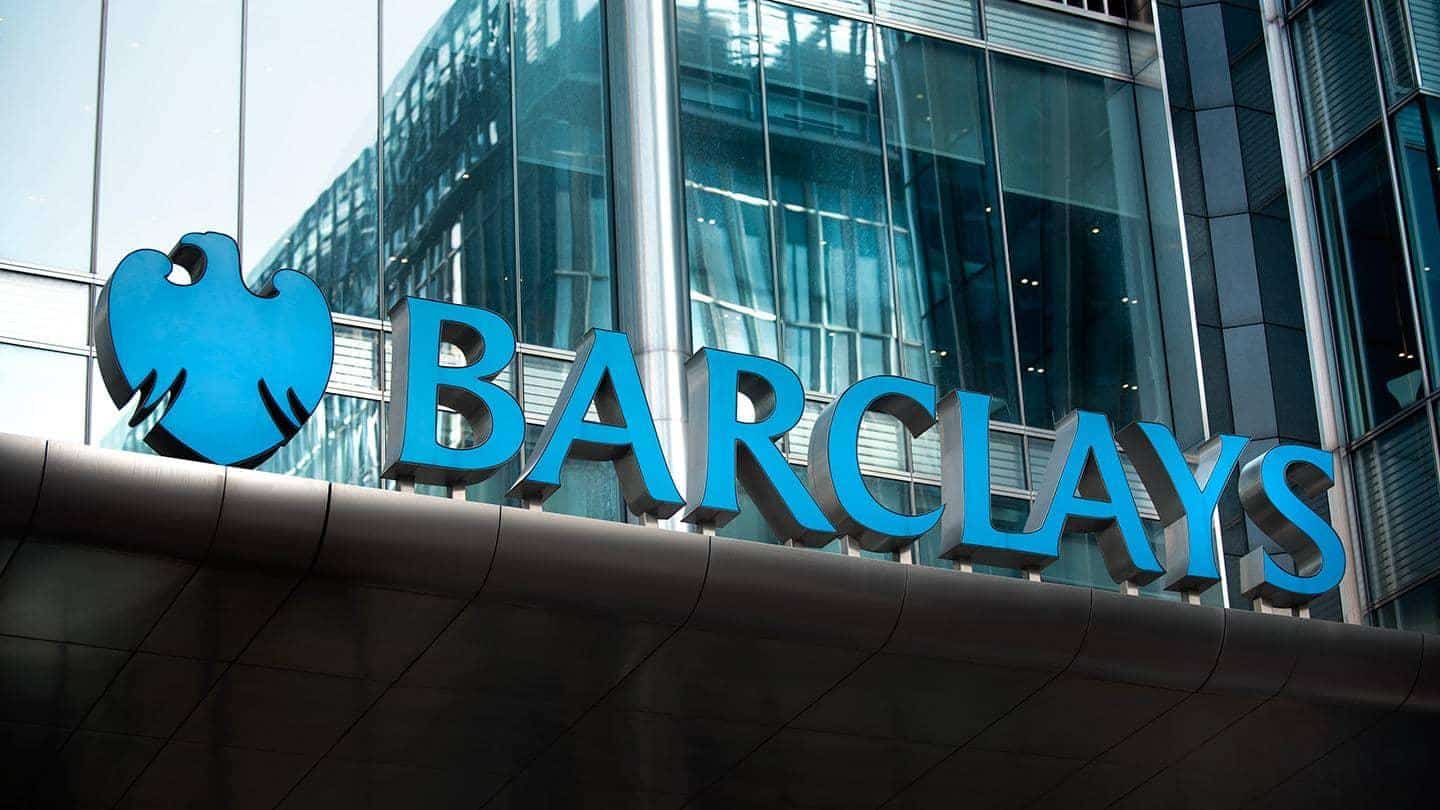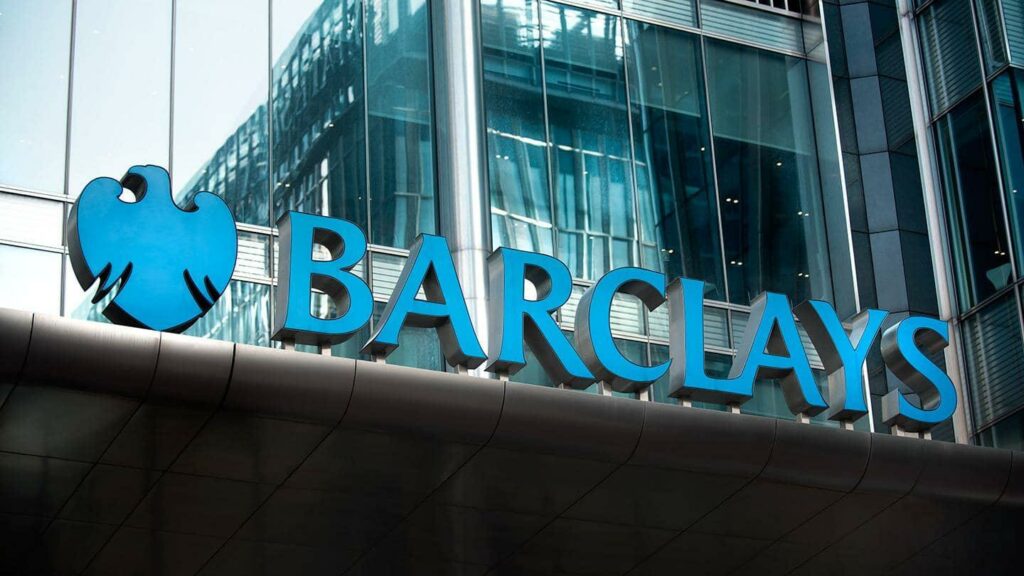 2. Metro Bank
Metro Bank is a wonderful place to start if you want to bank with one of the younger, smaller UK banks. 2010 saw the launch of Metro Bank, which now has 67 locations across the UK.
One of Metro Bank's primary selling points is that you don't need an appointment to speak with a financial advisor, and all of its branches are open seven days a week.
However, Metro Bank is not faultless. Even though you'd have access to and convenience from this bank, there aren't as many different account kinds available. Every UK citizen is entitled to a free basic current account. For transactions outside of the country, this account enables free cash withdrawals.
You might also be interested in their four kinds of savings accounts, which include the immediate access savings account and the fixed-term savings account. The basic account has a daily withdrawal cap of £300. There are cash ISA accounts as well.
3. HSBC Expat Premier Account
HSBC is one of the best UK banks for expats and one of the four largest multinational banks in the UK.
It has a large customer base worldwide and offers a comprehensive range of financial products, including the best mortgage, investment, and insurance alternatives. This makes it popular with expats.
These include the tax-free cash ISA account, the overseas non-resident account, which is accessible in 37 countries, and the free foreign currency account, which is available in 14 currencies. Both are excellent possibilities for expats.
The HSBC Expat Premier Account was created with professionals who travel the world in mind, as its name indicates. The US dollar, the euro, or sterling can be used to set up banking in the UK.
Additionally, it includes a debit card, free travel security, and a foreign exchange app so you can access and handle all of your banking requirements even if you're always on the go. The account is conveniently accessible online, through a mobile banking app, or through authorized Wealth Managers.
HSBC expat premier provides savings accounts with excellent rates in up to 19 main currencies in addition to providing a 24/7 support service to attend to your demands.
This account is best suited for customers who already have an HSBC account and often travel abroad or make foreign payments.
To open this account, you must be at least 18 years old and meet one of the following criteria: have an HSBC account in your home country with a minimum deposit of £50,000 or currency equivalent; have a personal earnings of £100,000 or currency equivalent; or be already qualified for HSBC Premier in another country.
You must also presently dwell or be located in a nation or region that is qualified.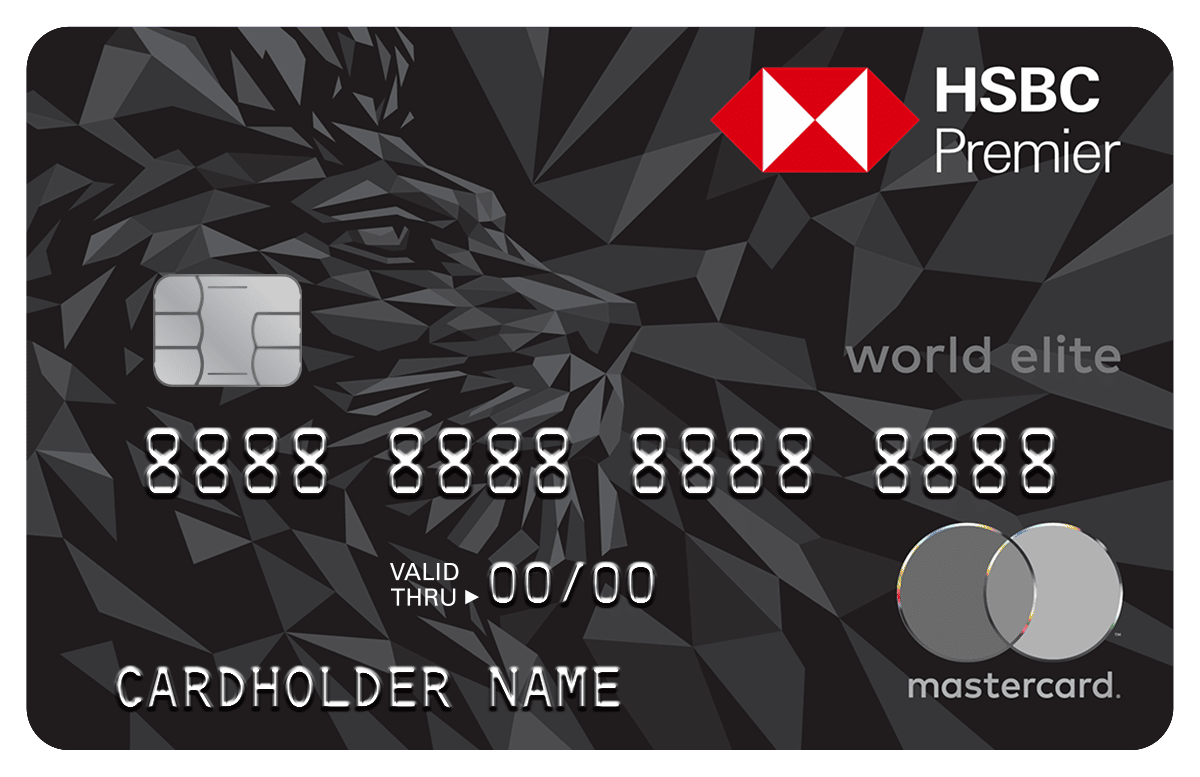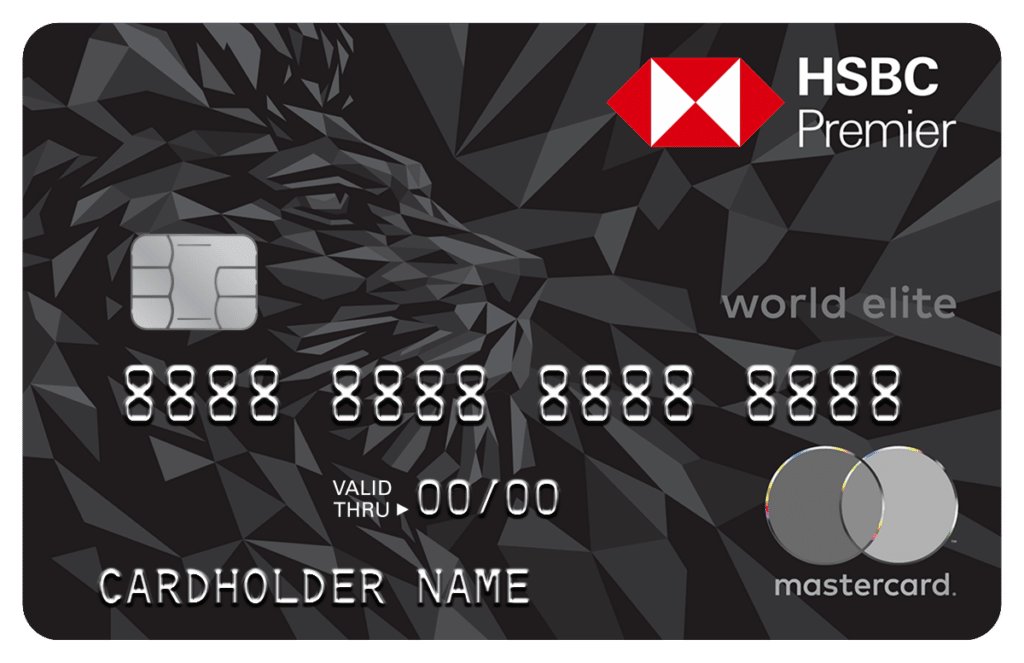 4. NatWest
A UK bank with excellent features for both foreign nationals living in the UK and expats is NatWest. The bank provides a wide range of alternatives for bank accounts that permit trading and transactions in both domestic and international currencies. For expats making at least £40,000 per year, the bank is excellent.
5. Lloyds International Current Account
Lloyds has to be among the top options on the list whether you're seeking for a bank that provides a simple savings account, investment and wealth management options, or a dependable platform to ease your financial transactions.
One of the top banks in the UK, Lloyds offers 8 current standard accounts, a classic account, a basic account, an account for those under 19 years old, as well as a student account.
For £21 per month, you may open a platinum account and benefit from several insurance advantages in addition to the monthly credit interest rates, exclusive lifestyle bonuses, and up to 15% cashback.
The perks that come with the accounts, however, may have altered in several ways starting on November 21, 2021.
Depending on your needs, the bank does provide four international multi-currency savings accounts in addition to the 12 local savings accounts that are available locally.
The International Current Account may be appropriate for people who need greater freedom with their money when banking in the UK because it has a lower deposit requirement than the Premium International Current Account. You can open this account in US dollars, euros, or sterling.
However, if you have accounts in other currencies, you will be charged a monthly fee of £7.50/€8/US$10. This account offers access to Visa debits in pounds, dollars, and euros as well as fee-free international payments and round-the-clock customer service via a mobile banking app and an online website.
You must have a gross yearly income of £50,000 (or the equivalent in another currency) or have $25,000 available to save or invest with Lloyds Bank's foreign banking services in order to apply for this account. Additionally, you must make your first deposit into your account within 30 days after account opening.
6. Standard Bank Optimum Account
The Standard Bank provides financial services to people, companies, organizations, and corporations in the areas of banking, wealth management, trust and company administration, asset management, and investments.
Standard Bank wants to give you the ease of banking anywhere in the globe with a variety of foreign bank accounts. If expats want the assurance offered by a reputable bank that can give comprehensive banking solutions, they don't need to seek any further.
The four different categories of overseas bank accounts are the Optimum, Platinum Optimum, Seafarer, and Call accounts.
On this list, the Optimum bank account is possibly the most accessible and ideal choice for foreigners. Although there are less advantages, this can be a good choice if all you're want is an uncomplicated banking alternative in the UK.
You may open a transactional account in US dollars, Australian dollars, British pounds, or euros.
The Optimum bank account allows you the freedom to make unlimited deposits and withdrawals domestically or internationally and gives you access to foreign currency and international savings accounts.
Additionally, it offers you a visa debit card for simple payments and withdrawals across the world as well as Internet and mobile banking capabilities for managing your account and making foreign payments and transfers.
Optimum accounts must be opened with a minimum deposit of £5,000, US$7,000, €7,000, or AU$7,000. The average balance for any quarter must be over this threshold. If this occurs, a quarterly account maintenance cost of £60, US$ 90, € 90, or AU$ 90 is applicable.
7. Citibank Citigold Expat
Citibank Citigold Expat is among the best UK banks for expats. A one-stop shop for all of your financial requirements is Citibank. No matter where you are, you can easily access it, and it will assist you and help you get started.
The Citigold Expat bank account in particular provides tailored assistance for banking in the UK and makes a variety of investment offerings available to customers like you. There are two categories of financial services for expats: offshore wealth management through Jersey and multi-currency banking.
An offshore cash account, a foreign currency or forex account that provides a variety of daily financial services is essentially what a multi-currency banking account is.
So, you do not need to maintain numerous bank accounts only to handle transactions in different currencies, whether you are traveling from one nation to another or relocating permanently to a country.
A foreign currency account gives you access to your account and a Citi Multi-Currency Debit Card that enables you to make free cash withdrawals in the currency of your choosing up to £2,000 (or the equivalent amount in another currency) every day.
In addition, you may transfer money between up to 16 different currencies. You may rest easy knowing that all of your offshore banking needs will be taken care of with this account.
The bank makes sure to assist you in utilizing alternatives that can preserve and build your money once you have established yourself in your new residence by using offshore wealth management facilities like Jersey.
You may diversify your portfolio and make investments in potentially successful instruments thanks to the knowledge of more than 13,000 finance experts in Jersey, a well-known financial hub.
The bank guarantees that your wealth develops and increases without you worrying about it thanks to the comfort of a centralized time zone and a selection of a competitive variety of goods.
Pained by financial indecision? Want to invest with Adam?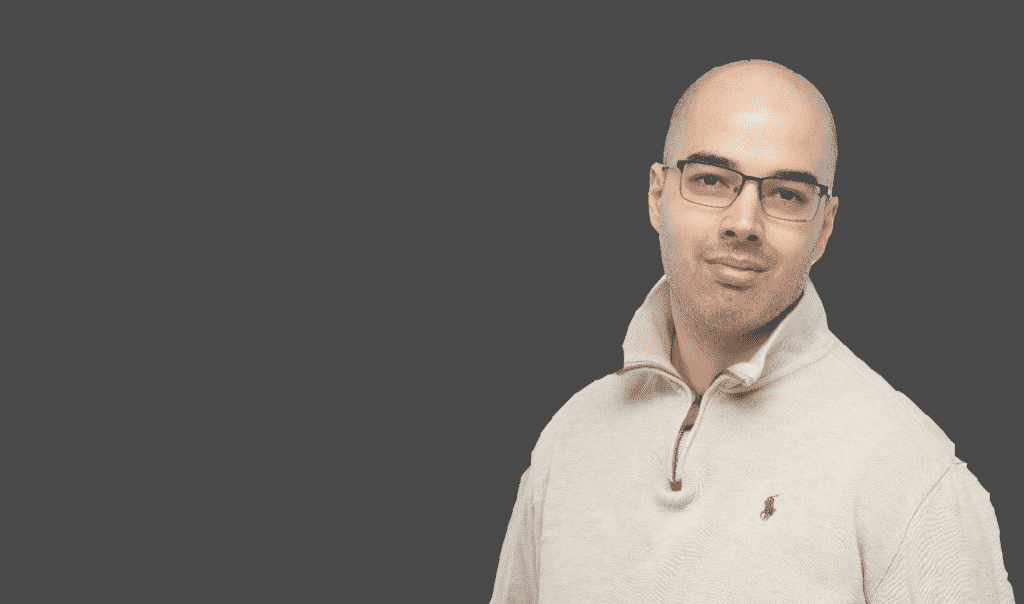 Adam is an internationally recognised author on financial matters, with over 588.1 million answers views on Quora.com and a widely sold book on Amazon and a contributor on Forbes.
Tags
7 Best UK Banks For Expats
,
banking with Barclays
,
banking with Metro Bank
,
Best UK Banks For Expats
,
Opening a Bank Account in the UK
,
review of Citibank Citigold Expat
,
review of HSBC Expat Premier Account
,
review of Lloyds International Current Account
,
review of NatWest
,
review of Standard Bank Optimum Account
,
The Banking System in the UK