Cheapest Caribbean Island To Live In: Isla Mujeres
If you have any questions or want to invest as an expat or high-net-worth individual, you can email me (advice@adamfayed.com) or use these contact options.
Introduction
Isla Mujeres is the cheapest Caribbean island to live in. You can live on the island for just $1,400 monthly if you are single, and $2,000 a month if you are a couple.
Isla Mujeres may be what you're looking for if your retirement plans involve retiring to a Caribbean island with warm, tropical waters, lots of sunshine, convenient access, and a reasonably priced complete lifestyle.
Or perhaps you want to go away from the cold and snow throughout the winter.
Isla Mujeres, which translates to Isle of Women, is a little tropical island just off the Yucatan Peninsula in eastern Mexico, and has established a well-deserved reputation as a well-liked spot for expats and a top-notch getaway. With barely 4 miles in length and little more than 0.5 miles in width, the word "small" fits perfectly.
Although the island's east side has a rocky shoreline and occasional strong waves, the north and west sides offer excellent sandy beaches made possible by bringing sand in from the mainland.
The Cancun skyline, just about eight miles distant, may be seen in stunning evening views from the west side.
Isla Mujeres lives up to its name with an intriguing past, as one would expect from an island with the name "Island of Women." It was regarded as a holy location when the Mayas first lived there more than 1,400 years ago.
It is possible that many gods and goddesses were also venerated here in addition to the Maya fertility goddess Ixchel, who was honoured with a temple and other buildings.
The Mayas also made use of the island to trade up and down the coast of the mainland and to produce sea salt, which was used as local money.
The island was given the name Isla Mujeres by the Spanish, who landed there in the 16th century and saw the temple and other buildings had several stone sculptures of Ixchel and other women.
Pirates discovered Isla Mujeres and used its shallow lagoon to shelter from severe weather and their adversaries.
The remnants of the ancient Maya, Caribbean pirates, and Spanish Conquistadors, may all be seen on one little island and in the neighbouring shallow seas. While relics could be found there, it is forbidden to take them. It's a beautiful site.
About 13,500 people call Isla Mujeres their permanent home, including several hundred expatriates, the majority of them are from the United States and Canada.
Isla's population increases when the temperature drops north of the border to make room for a sizable flock of seasonal snowbirds.
Expat Life In Isla Mujeres
Mexico is one of the most well-liked nations in the world for expats, especially digital nomads. The Yucatan peninsula in particular draws a huge number of remote workers each year.
You'd always want to go back to Isla Mujeres, which was one of the biggest surprises in the region. Perhaps you imagine a tourist-filled island, but in reality, you're visiting a tiny corner of heaven.
Large volumes of seaweed that are washed ashore from April to August are an issue in this region of Mexico. As a result, swimming is practically impossible at Yucatan's typically stunning beaches.
The islands, on the other hand, are typically spared and overnight become some of the most well-liked tourist destinations in the region, while the mainland is drowning in foul seaweed. Isla Mujeres becomes a centre for remote workers during this time as a result of the exodus of many digital nomads there.
The island does, however, receive a large number of visitors. Isla Mujeres might not be the place for you if you seek off-the-beaten-path destinations when you vacation.
Families, travellers on a budget, and couples on a short honeymoon will all be present when you go to Mexico. Over time, this could become a little cluttered and irritating.
Isla Mujeres may be fairly crowded during the peak season because many visitors just stay for a day excursion there. You'll see boats full of guests arriving on the island and leaving with the final ferry since it's so simple to get there from Cancun.
Being a digital nomad while residing in a popular tourist destination is not ideal, but regrettably, many of the world's most breathtaking locations are also popular with visitors. Isla Mujeres' breathtaking natural beauty makes living there worthwhile in my opinion. But not everybody might find it appealing.
The laid-back island lifestyle is obvious on Isla Mujeres, where everyday dress is frequently limited to sandals and beachwear and daily activities mostly involve hanging out with friends on the beaches or at one of the many bars or restaurants.
There are a handful of beach clubs on Isla. The notion of a beach club, on the other hand, is not widely accepted. Beach clubs in Isla Mujeres are simply restaurants and pubs that are immediately on the beach.
Most feature freshwater swimming pools and provide unrestricted use of the facilities, generally for free if you agree to purchase some food and beverages.
To ensure that your day at the beach is as comfortable as possible, tables and chairs, hammocks, and padded and covered beach loungers are typically provided. It is a wonderful way to pass the day.
A comprehensive selection of culinary items and cool beers, Bloody Marys, and enormous margaritas are available from servers. There are several beach clubs that do have a little entrance fee, particularly during the peak season.
Captain Dulche and Zema are two top-notch beach clubs. These places featured a fantastic food, cool beer, and fantastic drinks, and during the slow season, admittance was free.
The pools are ideal, the service is top-notch, and there is more than enough access to the beach. Enjoy Captain Dulche's extensive pier. Before descending into the warm water, you can travel 50 yards or more out into the Caribbean.
There are more pubs and restaurants in the island's center than can be counted, making it perfect for entertainment. Fresh fish, poultry, and pasta meals are all readily available.
There are burgers, classic Italian cuisine, Mexican food, Cuban food, even Chinese food and pizza. Try huevos rancheros or chilaquiles instead of the standard American breakfast options.
Live music is available everywhere throughout the peak season (winter in the north), and even in the summer, bands are frequently performing on weekends to draw in mainland visitors.
However, there is a unique location that offers a really interesting item. Villa la Bella, a lovely, oceanside B&B with a modest public bar receives the honor for the greatest Cadillac Margarita, ever.
They are limited to two per person and receive $295 pesos ($15 U.S.) for one. Most people should have more than one good reason to hire a cab.
Living permanently in a well-known tourist area may be as delightful as it sounds. You reside in an area where vacation costs are high. The hardest part may be thinking your life isn´t a dream.
Cost Of Living In Isla Mujeres
Two contemporary supermarkets and several little family-run convenience businesses may be found on the island. The additional expense of shipping results in prices being a little bit more than on the mainland.
It may be rather inexpensive to live in Isla Mujeres as it is the cheapest Caribbean island to live in.
Monthly rent for a furnished, air-conditioned, 800-square-foot home with two bedrooms, a contemporary bathroom, a small sitting area/living room, and a small fenced yard can reach $800. This price includes all utilities.
Traditional Maya buildings with stone foundations, stick walls, and thatched roofs coexist alongside contemporary, three-story low-rise condos that range in price from about $145,000 to over $500,000 and have three storeys.
For $158,000, one may purchase a brand-new one-bedroom, one-bathroom house in a posh area. For a retired couple or perhaps as a rental property, this would be ideal. In fact, the property has adequate space to add additional dwelling.
If living in a condo is more your thing, $265,000 will get you a gorgeous two-bedroom, two-bathroom unit in a chic Loma Bonita building. The outdoor patio is the ideal location to enjoy the seaside view and the offshore breeze while still maintaining complete climate control.
This is a fantastic offer for a couple looking for a Caribbean getaway with easy access to the island's best restaurants thanks to the modern kitchen and equipment and improved decor.
The cost of living depends on lifestyle, just like it does everywhere else on the earth. A frugal individual may get by on a $1,700 monthly Social Security benefit in Isla. A tiny flat is available for $325 per month. Thus, a thrifty person can live comfortably on $1,400 a month.
You may maintain a very comfortable lifestyle and deposit $300 in your bank account each month, allowing you to visit your children and grandchildren a few times a year by flying home.
Isla Mujeres offers luxurious living for a couple for a total monthly cost of between $2,000 and $3,000.
Are There Affordable Accommodations on Isla Mujeres?
Yes, there are cheap places to stay in Isla Mujeres. For cheap lodging in Mexico, hostels are usually a fantastic option. Although overnight rates on Isla Mujeres will be a little more than on the mainland, the variety is respectable.
The Selinas hostel, which also offers a convenient office area, charges about $15 to $20 per night for a bed in a shared room. Some other hostels may have rates as low as $10 per night. Ask the staff if there are any discounts available for more extended stays.
By doing this, you might be able to find a shared room for less than $300 per month, which is a very affordable cost. For example, The Nomad's Hostel is a fantastic option for remote workers.
Modern and spotless, it is situated in a prime beachside area. An incredible price given the location for a bed in a 24-bed room starts at just $11.
You might not, however, enjoy the same level of privacy you are accustomed to. Although hostels are less expensive than hotels, you must also consider your safety and the noise levels of your other guests. However, it's the finest choice in Isla Mujeres for travellers on a budget.
If you're going on vacation with a group, consider renting an apartment or a small home together.
Due to the abundance of multi-bedroom villas on the island, you may reduce nightly prices to about $250 by sharing the cost with a bigger group of guests. bargain, paraphrase, this is a terrific deal,
However, given how tiny the network of digital nomads is, it could be a little more challenging to locate flatmates on the island.
What Are The Best Places To Live In Isla Mujeres?
Isla Mujeres may be divided primarily into three parts. The touristic north has fantastic beaches, a large number of hotels, and beach clubs. The island's Meteorológico or centre comes next. The majority of the residents reside here, and you may also get the best deals there.
The south of the island, particularly the La Gloria neighbourhood, is calmer and more easygoing. This section is ideal for families and people who want to stay on the island for an extended period of time. More information about each neighbourhood may be found below.
Playa Norte
You'll probably be in Playa Norte when you initially arrive on Isla Mujeres. You'll see lots of day-trip travellers here, where the boat docks. Nice hotels, lively bars, and various activities may all be found here.
You'll always be close to the sea if you stay at Playa Norte since it offers some of the island's nicest beaches. Playa Norte is not the ideal location to learn about real Mexican culture because tourists like to congregate in the most picturesque locations.
Both this neighbourhood and its prices are very high. You won't have much success locating a place to stay in this area if you're travelling on a budget. Despite the fact that there are certain hostels like Selina, they are not inexpensive.
If you won't be on Isla Mujeres for a long time and want to be near to everything, stay at Playa Norte. The experience will be both exciting and draining.
Large hotels make up the majority of the lodging options in Playa Norte, and real apartments are harder to come by because most visitors aren't looking for long-term accommodations.
La Gloria
Last but not least are La Gloria and Isla Mujeres' southern side.
This is the island's quietest and safest part.
With breathtaking sea views and all the facilities of a resort, you may discover even more opulent apartments here.
Families or digital nomads who are visiting the island for an extended length of time and have a lot of money to spend should definitely choose this option. La Gloria is undoubtedly expensive, but if you're lucky, you might be able to negotiate a favourable rate for a longer lease.
Meteorológico
Why not travel a bit farther south to Meteorológico if the crowded beaches of Playa Norte are not your thing? This area is the greatest for learning about daily life in the community and is much less visited by visitors.
The majority of the narrow island's centre is made up of Meteorológico. There are several little businesses, eateries, and pubs that all have pricing that is far less than those in Playa Norte.
In this neighbourhood, where most residents reside, you'll find more vibrant tiny dwellings and less opulent hotels. This region is your best hope for locating an apartment on a budget if you wish to rent a property in Isla Mujeres for an extended period of time.
Most remote employees on Isla Mujeres who live there permanently choose to remain in Meteorológico. It is reasonable in price and sensible. You should not be concerned about being too far from the beach because of how small the island is. We just can't get to you fast enough.
What Are The Activities You Can Do In Isla Mujeres?
Try the Local Island Cuisine in Isla Mujeres
Isla Mujeres is a culinary paradise despite being a tiny island. The experience is always enhanced by having a view while dining.
Go to a Beach Club in Isla Mujeres
One of Isla Mujeres' most well-known locations is Zama Beach Club. On a clear day, it has an incredible view of Cancun and is situated at the southernmost point of the island (Sac Bajo, to be precise).
A freshwater pool, a beach with white sand, and a variety of cocktails are all featured at the beach club.
Another fantastic one is the Playa Norte-based Green Demon Beach Club. It's a little busier than Zama and ideal for people who want to play volleyball or just relax on a sun lounger in the shade reading a book.
Go Hiking in Isla Mujeres
Walk around the island, take it all in, and observe the wildlife. Iguanas and numerous birds can be found on Isla Mujeres. If you explore the coastline during the right time of year, you might even see a whale or dolphin. One of the nearby hiking trails should be used.
To see turtles during the turtle nesting season, you should visit the beach at night or while you scuba or snorkel. 'Paraphrase it's a popular it's to see it's to see it
Dolphin sightings are rare unless you go to Dolphin Discovery, though they have been reported off the coast.
Scuba Diving in Isla Mujeres
Scuba diving may be costly, so if you plan to reside on the island, you should consider purchasing your own equipment.
To be allowed to travel without a competent teacher, you must also finish your Padi basic training. If you don't want to do this, several tour companies will take you diving.
It will cost roughly $125 for two 20-minute dives.
Go Around on a Gulf Buggy
Isla Mujeres is a small island, making it the ideal size to tour by golf buggy, as many visitors do. One can be rented for a couple of hours, a day, or a week. The average hourly rate is $15, but it does vary depending on the business you choose. Expect to spend about $40 per day if you want to rent them for a few days.
If you want to complement your new property with a golf buggy and use it as your primary source of transportation around the island, you can get a good one for $5000. Nevertheless, if you check on the secondhand market, you may cut this in half. As a starting point, inquire with local rental firms.
Check out a Turtle Sanctuary
Turtles have been laying their eggs on the beaches of Isla Mujeres for countless years. A local fisherman founded the government-sponsored hatchery Totugranja (Turtle Farm) for these threatened sea turtles in the 1980s.
Marine experts would happily provide a guided tour of this important turtle refuge for a modest charge. In order to increase the odds of survival for the hundreds of tiny turtles that are taken to the water's edge during the release ceremony, the farm welcomes guests to take part from May through October. Big kids and tiny kids alike enjoy seeing the nurse sharks and manta rays in the farm's little aquarium.
Final Thoughts
Isla Mujeres may be the island for you if you're searching for the cheapest Caribbean island to live in. Isla is a stunning and tranquil place to live in Mexico.
The area is well-liked by retirees, foreigners, and those seeking a slower-paced way of life because of the calm seas and warm weather.
Living in Isla Mujeres may be the perfect option for you if you're looking for a place to retire or simply escape the bustle of city life.
Pained by financial indecision? Want to invest with Adam?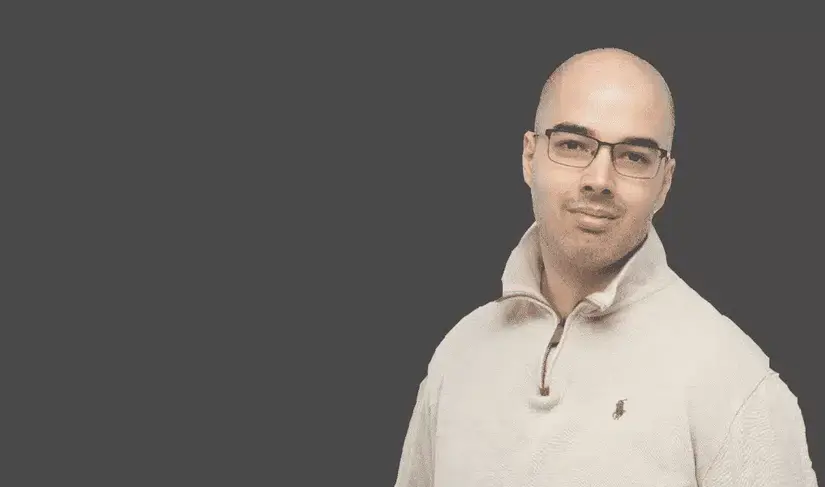 Adam is an internationally recognised author on financial matters, with over 668.8 million answer views on Quora.com, a widely sold book on Amazon, and a contributor on Forbes.