How to Retire in Estonia
If you are looking to invest as an expat or high-net-worth individual, which is what I specialize in, you can email me (advice@adamfayed.com) or WhatsApp (+44-7393-450-837).
Introduction
Estonia, a country in Northern Europe, is well known for its pristine landscape, eclectic culture, and delectable cuisine. It is one of the world's most developed nations that continues to draw visitors because of its innovative economy and simple visa granting process. It encourages all original and creative ideas and presents a wide range of business prospects in the tech industry.
The e-Estonia scheme, which involves the issuance of digital identities and the digitalization of the country's medical services and political system, was approved by the government in an effort to establish a digitally transformed nation with high efficiency and security.
To live and retire in Estonia has several advantages, one of which is having free access to the internet. It is also one of the least inhabited countries in Europe, with just over a million residents.
Sadly, Estonia does not offer a special retirement visa for those who wish to settle there permanently. However, there are other options to relocate to Estonia and enjoy your retirement years.
How to Retire in Estonia: Residence Options
Obtaining a residence permit is an option available to individuals who wish to relocate to Estonia for a period longer than a year. There are two different sorts of residency permits offered by Estonia, however a person cannot simultaneously qualify for both.
Retirement migrants from outside the European Union (EU) the European Economic Area (EEA), or Switzerland must submit an application for a temporary residence permit. Before submitting an application for a temporary residence permit, you must first obtain a long-stay visa (D visa), as this form of residence permit is only provided with one.
Those who wish to relocate to Estonia temporarily for an extended period of time, such as retirees, employers, and students, are granted an Estonia Temporary Residence Permit.
The temporary residency visa has a validity period of five years upon its first issuance and can be extended for up to an additional 10 years.
You need to possess a temporary residence permit for five years in a row in order to settle in Estonia permanently. In order to qualify for permanent residency in Estonia, you must also meet further requirements.
How to Retire in Estonia: Eligibility Requirements
To be eligible for retirement in Estonia, you need to be financially independent, have a monthly passive income from a source outside Estonia, have no criminal records, and be in good health conditions.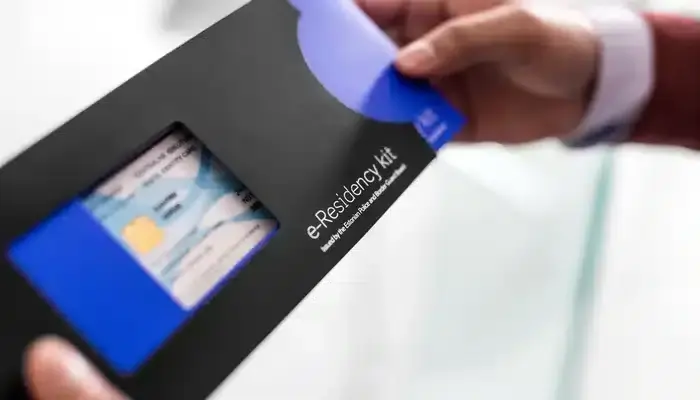 How to Retire in Estonia: Climate
Be ready for chilly winters and pleasantly cool summers. It absolutely does snow in Estonia, with the heaviest from December to March.
Wrap up warm and take in the beautiful snow since, from November to March, the temperature drops below 40°F, with lows of 14°F on average. Actually, the snow can also start to fall towards the end of October and continue until mid-April. Sometimes, even July already witnesses a few snow, so don't be too shocked.
Make the most of the limited amount of sunlight you have at this time of year because there won't be many more. In the Northern Hemisphere, summer is defined as June, July, and August. However, temperatures rarely get beyond 75°F during this time.
Even though it only rains on average every third day, humidity is a year-round condition.
How to Retire in Estonia: Healthcare
The public and private healthcare sectors make up the healthcare system in Estonia.
The Estonian Health Insurance Fund is in charge of managing the public sector. It runs the country's mandated health insurance program through four regional divisions and carries out various quality control procedures. It is also the sole buyer of medical services in Estonia.
Ninety-five percent of the population in Estonia is covered by the health insurance system. A person who is insured must be an Estonian citizen, a legal resident, and a social tax payer. Uninsured people are covered by the Ministry of Social Affairs, but they must pay taxes to the government in order to get healthcare through the Estonian Health Insurance Fund.
It is best to have private health insurance before you move to and retire in Estonia. This broadens the range of healthcare services available to you as a resident. You can only pay for a restricted number of services with your private insurance because not every resident is allowed access to public health care.
Healthcare has been simple thanks to the nation's present digitalization. Doctors can access patients' medical information via e-Health records. Meanwhile, citizens can use the e-prescription system to get prescriptions and use the e-Ambulance to call for an ambulance during an emergency.
The nation now has one of the best and most dependable healthcare systems in the world because of such developments.
How to Retire in Estonia: Safety
One could say that the country is one of the safest locations in the world to live because there aren't many crimes reported there, except for only a few minor offenses like pick-pocketing. The nation takes pride in having a comparatively low accident rate when compared to other European nations as well.
Despite the low crime rate, it's nevertheless a good idea to exercise caution when walking through congested places during busy tourist seasons. You must also follow all safety regulations and always drive cautiously on the highways if you're going to live in the country.
You won't have any issues during your stay in the country as long as you follow the rules strictly and stay out of disputes because kidnapping is never an issue and there aren't many muggings either.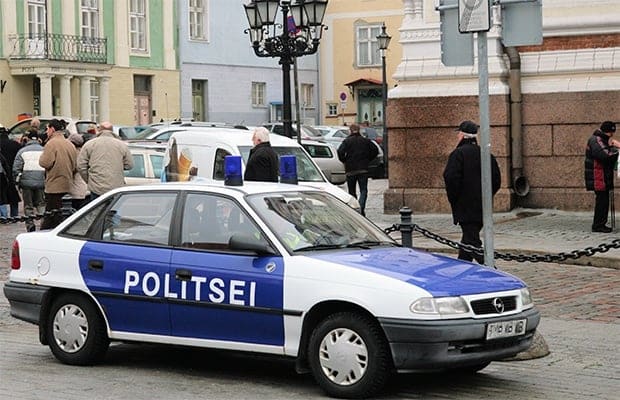 How to Retire in Estonia: Taxes and Pensions
The idea of a resident is crucial in the context of taxation since it determines whether an individual's income is subject to global taxation or Estonian taxation alone, depending on where it is obtained from. In other words, both foreign and domestic income is taxed in Estonia but double taxation is avoided if the person is a resident, who has unlimited tax responsibility.
Taxable income for non-residents in Estonia is that earned solely through employment or the rendering of services while they are in the country.
Normally, income tax is deducted at the time of distribution, and non-residents are exempt from filing their own tax returns. If a non-resident receives revenue through the sale of real estate, as a sole proprietor's business, or from a legally recognized permanent establishment in Estonia, they are required to self-declare that income.
The following Estonian sources of income require payment of income tax by non-residents:
earnings through employment or service provision
compensation for a management or controlling body non-resident member
business profits
compensation for an athlete or artist who is not a resident of Estonia and performs in the country
rent revenue
license costs
interest from an agreement-based investment fund with immovable property as its principal asset
gains from property transfers
pensions, grants and scholarships
gains through gambling
payment made in accordance with the family benefits act
transfers from Estonian pension funds to a non-resident
insurance indemnities provided to a non-resident by an insurance firm based in Estonia, the Estonian Unemployment Insurance Fund, or the Estonian Health Insurance Fund
On Receipt of Foreign Pension
Pensioners are treated equally in terms of filing a tax return or making a payment. An income tax declaration must be filed in Estonia for pensions received from abroad, including a description of the overseas pension. Pensioners are still required to declare their pensions in Estonia, even if they have previously been taxed elsewhere. Which national law is used to tax pensions is determined by certain tax treaties.
Pensions may be subject to taxation in two states or just one, depending on the state, whether it be the state where the pension is received or the state where the pensioner resides. In the second scenario, there is no home state double taxes.
Different regulations may apply based on the type of pension because it can be received through statutory or required social security, as well as through a voluntary funded pension.
For instance, only Estonia has the authority to impose taxes on a senior receiving a pension from Norway while residing in Estonia. If Norway withholds income tax, Estonia does not take that withholding into consideration. You must apply for a tax refund from the Norwegian tax office and submit a document to Norway proving your Estonian residency for tax reasons.
If a retiree living in Estonia obtains a pension from Sweden, Sweden imposes a levy on the pension. The difference between the Swedish income tax and the Estonian income tax assessed on the same income should be settled Estonia.
If the taxpayer has a certificate from a foreign tax authority or a withholding agent testifying to the payment of income tax or another tax equivalent to income tax, they may subtract the amount of income tax paid or withheld abroad from the amount of income tax due in Estonia.
How to Retire in Estonia: Cost of Living
The cost of living in Estonia is thought to be cheaper than in the majority of other European nations.
But, the cost of living ought to be slightly higher than other neighboring Baltic nations (with the exception of Sweden) given Estonia's rising economy and elevated standards of living. If you were from Europe, the cost of living in the country wouldn't seem all that high.
Depending on where you choose to live and how much money you spend, the cost of living is pretty low if you're moving from the US or Canada. Rents are less expensive outside of urban regions too.
In fact, global cost of living data aggregator Numbeo pegged the rent for a one-bedroom apartment within Estonia's city center at about 550 euros ($569.5) per month and 411.5 euros outside that area.
Meanwhile, the costs for buying apartment within and outside Estonia's city center can reach roughly 3,486 euros and about 2,380 euros per square meter, respectively.
While the price of utilities varies with climate variations, the cost of consumables is typically less expensive.
A meal at an inexpensive restaurant in Estonia is estimated to cost 11.50 euros, while a mid-range restaurant can charge 53 euros for a three-course meal for two.
The overall monthly cost of living in Estonia for one person can hit about 757 euros on average, excluding rent. On the other hand, it can cost about 2,550 euros for a family of four per month, exclusive of rent.
So as to retain the same level of living as you can with $9,100 in New York, you must have about $3,464 in Estonial capital Tallin.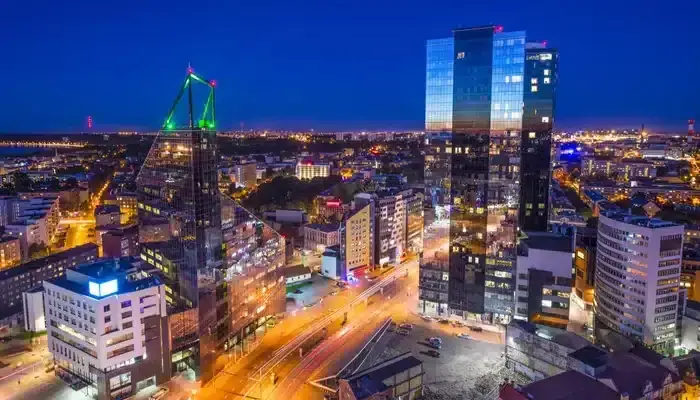 How to Retire in Estonia: Best Places
There are numerous villages, cities, and islands in Estonia that would be ideal for all different types of retirees. Below are a few of the top locations for when you retire in Estonia:
Tallinn
One of the most attractive cities in Eastern Europe, Tallinn is the center of culture for Estonia. Tallinn is a charming city with cafes and stores, fresh air, and a calm atmosphere that tempts retired foreigners to settle there permanently. You will get the opportunity to meet new people and experience the lively atmosphere the city has because it is crowded with tourists virtually the entire year.
Tartu
Tartu is a wonderful option if you enjoy Estonia's eastern region that offers both a medieval and modern feel. The city is known for the esteemed University of Tartu, which dates back to the 17th century. Although there are many university students and lecturers in Tartu, life here moves considerably more slowly than it does in Tallinn. The majority of Tartu's events are related to the university.
Tartu is also one of the greatest places for retirees looking to enjoy a relaxed lifestyle, thanks to its safe and friendly environment. The urban greenery, convenient transportation, and top-notch healthcare adds to the high quality of life in the city.
Pärnu
For expat retirees who wish to spend their life in a resort city with some of the most stunning beaches, moving to the southwest of Estonia and settling in Pärnu is a terrific alternative. One of Pärnu's most well-known sights is its beach, which is also the largest in the country.
Since Pärnu is a very lively city, those who dislike beaches, festivals, nightlife, and amusement parks should settle someplace else.
Haapsalu
On Estonia's west coast, the tranquil seaside town of Haapsalu is a modest architectural jewel known for its therapeutic mud and seawater. The town is the ideal location for leisurely strolls in the area.
Haapsalu has lovely streets surrounded with trees, adorable cafes, and enchanting lanes. It also features a large number of spas with massage therapists and medicinal mud baths.
The Russian Fair and Scottish Culture Days, the Horror and Fantasy Film Festival, as well as the Italian Wine Festival are just a few of the vibrant events that occur in this resort town.
A large number of senior folks who appreciate a laid-back and easy pace of life also live in the community, which is primarily populated by small-town families.
There are medical facilities in Tallinn, which is only a one-hour drive from this village, so many residents prefer to go there. Nevertheless, Haapsalu does boast a good medical facility with several doctors who can speak English and are trained to treat a range of ailments.
Hiiumaa
If you want to move to and retire in a stunning rural area, the second-largest island in Estonia located in the Baltic Sea is a fantastic choice. Historical lighthouses and gorgeous scenery are two of Hiiumaa's most notable features. Every year, visitors from all over the world travel to Hiiumaa because it has the longest ice road in all of Europe. This is true particularly during the winter months.
Kuressaare
The administrative hub of the island of Saaremaa is Kuressaare, which has a lot of well-liked attractions. The Kuressaare Castle is one of Estonia's most fascinating and well-preserved strongholds, making it the most popular tourist destination in the area. Depending on the lifestyle you choose to lead, you can opt to live in one of Kuressaare's nine neighborhoods.
There are a lot of seniors in this small town although they are mostly locals.
In Kuressaare, there are a lot of unique occasions that primarily serve the needs of the older population. There are also the Maritime Festival, the Rally, and the Saaremaa Opera Days and Food Festival. Although they are luckily scheduled all year round, spa events frequently prove to be the most popular with seniors.
The Kuressaare Linn Medical Center and Kuressaare Haigla Hospital are two of the town's adequate hospitals.
Additionally, Kuressaare has daily flights to most major European cities, including Tallinn, making it easy to travel.
How to Retire in Estonia: The Pros
Estonia has one of the finest air qualities across the globe, next to Finland, as per the World Health Organization.
This is a really big and secure country. It is possible to run a profitable business in Estonia thanks to the country's strong economy and innovative information sector.
Estonia features galleries and theaters as well as hosts a variety of cultural events, such as fairs, concerts, and festivals.
The most widely used digital services are available in Estonia.
The majority of Estonia's citizens speak English, and they are calm people.
How to Retire in Estonia: The Cons
Some Estonians have a strong sense of nationalism, which can lead to borderline racism.
Estonian language proficiency is frequently necessary for a fruitful job search.
The climate is overcast and wet, with a heavy humidity particularly during winter. As a result, many immigrants are cold and sun-deprived.
Here is rainy and cloudy weather with humid air prevails (especially in winter). Therefore, many foreigners lack sun and warmth.
In recent years, Estonia's cost of living has dramatically climbed.
Retire in Croatia: The Bottom Line
It's possible that not everyone will enjoy Estonia. Whether or not you decide to retire in Estonia will depend greatly on the details of how you want your life to be. At the very least, being aware of the fundamentals that a specific place could provide will enable you to assess whether it meets both your needs and your wants.
Pained by financial indecision? Want to invest with Adam?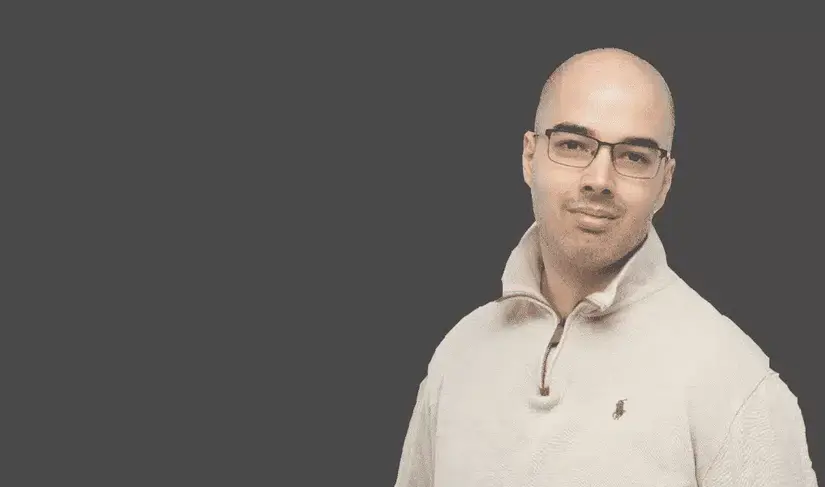 Adam is an internationally recognised author on financial matters, with over 631.2 million answer views on Quora.com, a widely sold book on Amazon, and a contributor on Forbes.