The Best Cybersecurity ETFs You Should Buy In 2023
If you want to invest as an expat or high-net-worth individual, which is what I specialize in, you can email me (advice@adamfayed.com) or use WhatsApp (+44-7393-450-837).
Introduction
Thinking of investing in cybersecurity? Here are the best cybersecurity ETFs that you should buy in 2023.
The hardest attack to defend against is a covert one. A sophisticated ecosystem has been created by the expanding use of internet-enabled, networked devices and other technologies, but it has also greatly contributed to cyber threats. Because of this, cybersecurity is more important than ever.
Cybersecurity is a constant worry for everyone, not just for businesses. Cybercrime is a concern for everyone.
A cyberattack may harm one's reputation as well as result in downtime, demoralized employees, a loss of competitive advantage, and significant financial loss. According to a McAfee report, the global economy could lose $945 billion as a result of cybercrime.
Cybersecurity Market
Most investors ultimately want to forget 2022. The trends that earned investors the most money during the post-COVID recession have completely reversed this year, and the Russell 2000 (IWM) and S&P 500 (SPY) ended the year down around 20%.
Mega-caps, technology, growth, and FAAMG names dominated the market at the time. Dividend stocks, low volatility, and value have all performed exceptionally well this year.
Many investors entered 2022 with poor positions, which most likely contributed to even greater losses.
The tech industry might have lost 30% of its value by the end of last year. Inflation, interest rates, and a slowing economy have all conspired to make it a persistent underperformer over the past year.
And losses were only made worse by valuations' extensive unwinding. Some returns are even worse when analyzed at the sub-sector level.
Stocks related to blockchain (BLOK), robotics (BOTZ), internet (FDN), and cloud computing (SKYY) are all expected to experience losses of at least 40%. You've endured a great deal of pain if you were a tech who was overweight in 2022.
Cybersecurity has been an industry that has performed at least marginally better. Along with the rest of the tech sector, it has declined significantly, but it has benefited from a consistent flow of "demand".
Today, almost every aspect of our economy and daily lives must be aware of and prepared for data breaches and hacks. The fact that businesses and governments are spending billions of dollars to secure their infrastructure, data, and systems is good news for cybersecurity stocks.
It continues to be one of the sectors with undeniable true growth that is almost defensive in nature. Economic cycles are unlikely to affect cybersecurity.
The cybersecurity industry is still quite expensive, which is the current issue. The S&P 500's P/E ratio has dropped back to around 17, however cybersecurity is still trading at about 26 times earnings.
Cybersecurity stocks are most likely to continue to underperform if the recession does indeed start in about a year as many observers anticipate. Cybersecurity stocks may experience a challenging environment once more in 2023 as value currently dominates the narrative.
By 2026, the market for cybersecurity is projected to reach $352.25 billion, growing at a CAGR of 14.5% from 2021 to 2026.
6 Best Cybersecurity ETFs
The options for cybersecurity ETFs are somewhat constrained. The assets of the sector are concentrated in just four ETFs, with one holding more than half of the total assets.
Although there aren't many options, each of these portfolios is built differently enough that they aren't all interchangeable despite the limited number of options.
ETFs, or exchange-traded funds, are a reliable way to invest in the cybersecurity industry.
Here are some of the best cybersecurity ETFs that offer profitable investment opportunities in businesses leading the charge to protect the modern world from cybercrime.
1. First Trust NASDAQ Cybersecurity ETF
The First Trust NASDAQ Cybersecurity ETF, one of the best cybersecurity ETFs, is currently the biggest pure-play ETF in this area of the technology sector, with nearly $5.6 billion in assets under management.
One of the most established cybersecurity offerings in the ETF industry is provided by First Trust, a sizable financial services company that provides a range of investment products. The fund was established back in 2015, and since then, shares have increased by more than twice as much.
Nearly all of the 35 cybersecurity company stocks that make up the First Trust Cybersecurity ETF are currently traded on a U.S. stock exchange. A small number of stocks are in related sectors like aerospace and defense where security services are widely used.
Large tech companies Palo Alto Networks (NASDAQ:PANW), Cisco Systems (NASDAQ:CSCO), and Accenture are the top three holdings at the time of writing (representing about 20% of the fund's assets) (NYSE:ACN).
With a 0.6% annual expense ratio, the ETF is rebalanced every three months. For every $1,000 invested, fees total $6 per year, which is deducted from the fund's performance.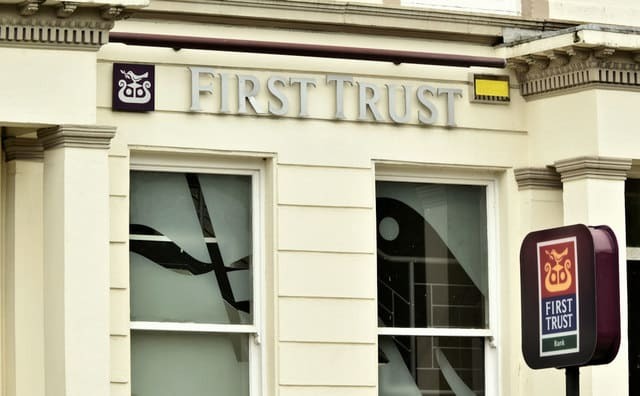 2. ETFMG Prime Cyber Security ETF
Along with existing since 2015, the ETFMG Prime Cyber Security ETF, one of the best cybersecurity ETFs, has assets worth $1.9 billion. Its annual expense ratio is 0.6%, it is rebalanced every quarter, and its value has increased by more than twofold since it was established.
The ETFMG Prime Cyber Security ETF is composed of 62 stocks, which is a significant distinction from First Trust's offering.
This means that the fund's investments are more widely spread out among smaller businesses and international investments, with much less of the portfolio's weight concentrated on the biggest names in the sector.
Some investors might be attracted to that broader exposure, but the strategy has lagged behind the First Trust fund since 2015.
3. Global X Cybersecurity ETF
The Global X Cybersecurity ETF, a relative newcomer, was released in the latter part of 2019. Since its debut, it has outperformed both First Trust and ETFMG, quickly attracting more than $1.1 billion investor capital.
With just 31 stocks, the Global X Cybersecurity ETF, one of the best cybersecurity ETFs, is among the list's most concentrated. Large cybersecurity software providers are disproportionately represented.
Nearly a quarter of the fund's total assets are currently held by Palo Alto Networks, Check Point Software (NASDAQ:CHKP), and NortonLifeLock (NASDAQ:NLOK).
Since the cybersecurity sector is primarily concerned with growth, Global X's product pays few dividends compared to the other ETFs in this list. Nevertheless, in its brief existence, it has outperformed its contemporaries.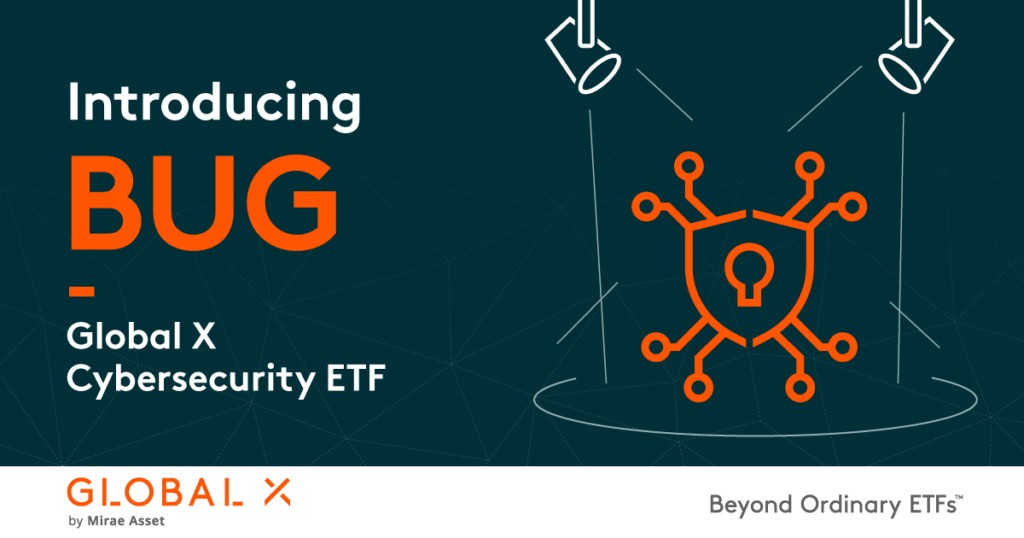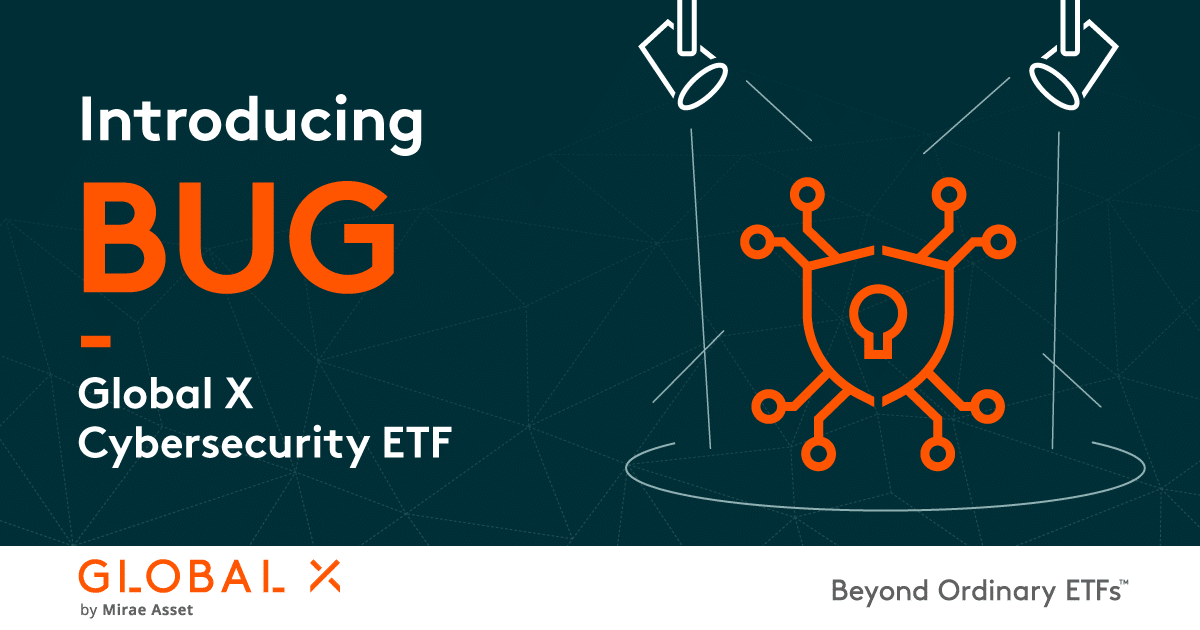 4. WisdomTree Cybersecurity Fund
The newest ETF on this list is the WisdomTree Cybersecurity Fund, which debuted in January 2021. Although relatively new, WisdomTree Cybersecurity Fund is one of the best cybersecurity ETFs to buy in 2023.
Since its debut, many technology stocks, including many cybersecurity companies, have taken a beating, and WisdomTree's product reflects this with a negative return since its launch.
Despite the fact that the company has only so far accumulated about $35 million in assets, it has a competitively priced offering with annual fees of only 0.45%.
With only 27 cybersecurity stocks represented, this ETF is also the most narrowly focused one in the group. Palo Alto Networks is by far the biggest holding, accounting for almost 8% of the fund as of the time of writing.
The top three companies are Datadog, a provider of data analytics and cybersecurity monitoring, Rapid7, a provider of cybersecurity and compliance software. There are two annual rebalances of the stocks in this ETF.
5. iShares Cybersecurity and Tech ETF
The iShares Cybersecurity and Tech ETF, which debuted in 2019, is owned by BlackRock, one of the biggest financial institutions in the world (NYSE:BLK). This ETF is one of the best cybersecurity ETFs to buy in 2023.
It has a lower annual fee (0.47%) compared to many of its peers, and is made up of 52 different stocks from tech companies that are involved in cybersecurity.
The iShares Cybersecurity and Tech ETF has performed worse than other cybersecurity funds during its short history. That might alter, though, given its brief history. Furthermore, this ETF is not the one with the greatest security focus.
It includes a few cloud computing names that are in niches related to security, like the provider of cloud infrastructure VMware (NYSE:VMW), the maker of networking equipment Juniper Networks (NYSE:JNPR), and the provider of a service for digital document signing called DocuSign (NASDAQ:DOCU).
6. Vanguard Information Technology ETF
The index fund was created in 1976 by Jack Bogle, the founder of Vanguard, but there isn't an ETF specifically for cybersecurity. But it's important to mention the Vanguard Information Technology ETF which is one of the best cybersecurity ETFs.
It is a comprehensive index of the American technology industry, and it is jam-packed with big-business enterprises engaged in security in one way or another, including cybersecurity firms.
The Vanguard Information Technology ETF, which has 359 total holdings and an annual expense ratio of just 0.1%, is a great way for investors to gain passive exposure to the growth of cybersecurity as well as other technological growth trends like cloud computing and semiconductor designers.
Holdings aren't rebalanced. Since its inception in 2004, the fund has generated returns that have been on the order of 13% annually.

Why Invest In Cybersecurity ETFs
The rate of cybercrime is rising. Since this trend does not seem to be abating, there is an increased need than ever for companies that assist in preventing these crimes and those that assist in responding to them.
Cybersecurity ETFs are the most effective way to make money off of the trend in cybercrime. The need for cybersecurity in the United States is driven by a few issues and trends.
IT System Risks Are Rising
IT system risks can take many different shapes. They might consist of inexperienced personnel and fresh assaults. The quick advancement of technology, such as artificial intelligence, as well as the pervasiveness of internet and cellular connectivity, pose additional risks.
Increased Dependence On Information Technology (IT) Systems
Data processing by IT systems is a requirement for all U.S. government organizations and infrastructure sectors, including energy, communications, transportation, and financial services. Operations that are crucial to business are carried out by them.
Need For Data Protection
For decades, there has been an increasing trend in the private sector to gather personal information like name, date of birth, address, and Social Security number. The safety of that data is of the utmost importance.
Final Thoughts
While there may be long-term growth potential for the best cybersecurity ETFs, it is important to be aware of the short-term market risk associated with funds that invest in a single, limited market segment.
ETFs that are heavily concentrated in a single industry should make up no more than 5% to 10% of a diversified portfolio. You should first decide if they are appropriate for your level of risk tolerance. Before investing in sector funds like these, consider your investment goals.
Pained by financial indecision? Want to invest with Adam?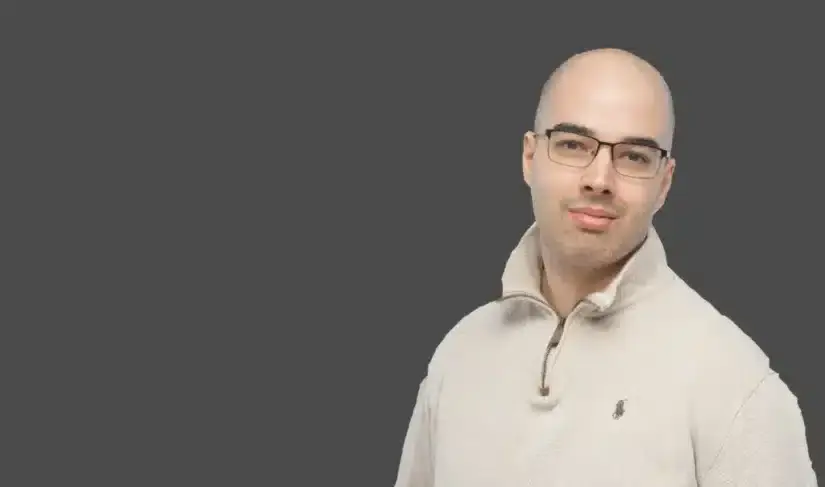 Adam is an internationally recognised author on financial matters, with over 694.5 million answer views on Quora.com, a widely sold book on Amazon, and a contributor on Forbes.