16 Best Senior Checking Accounts for Retirees
If you are looking to invest as an expat or high-net-worth individual, which is what I specialize in, you can email me (advice@adamfayed.com) or use WhatsApp (+44-7393-450-837).
Introduction
Why shouldn't senior citizens receive discounts and special offers? A deal is always appreciated because retirement frequently results in a reduction in income.
Some financial institutions cater to this market by providing senior citizens-only checking accounts. Other banks offer checking accounts that are appropriate for seniors who may have sizeable investment assets or for those who are concerned about making ends meet in retirement, even though they may not have a specific offering for those over 60.
Retirees should look into senior checking accounts that are not part of the financial products marketed to people their age and instead look for options that fit their needs and way of life.
These options could be things like being close to a branch office, getting better interest rates, having investment opportunities, or getting airline miles as a reward. The ten checking accounts listed below are suitable for seniors.
What are Senior Checking Accounts?
Senior checking accounts is one that is designed specifically for older clients, typically those who are 55 and older. Sometimes you have to be a certain age to open the account, while other banks just don't charge senior customers any fees on their standard checking accounts. Checking accounts for seniors typically offer more benefits than others.
16 Best Senior Checking Accounts for Retirees
1. Axos Bank Golden Checking Account
The Golden Checking account from Axos Bank has an APY of 0.1% and can be opened with just $250. Personal checks are free, and there are no ongoing monthly maintenance fees.
Axos Bank only operates online, so it has a variety of technological features. You can view all of your accounts in one place using the Personal Finance Manager feature of the mobile app. 24/7 phone and live chat customer service is offered by the bank. Although Axos doesn't own any ATMs, it pays all ATM fees.
2. BankDirect Mileage Checking Account
The Mileage Checking with Interest account from BankDirect allows seniors to accumulate airline miles as well.
Customers who meet the requirements for direct deposits, online bill payment, and debit card usage can accrue AAdvantage miles (American Airlines frequent flyer miles program) within six months of opening a checking account.
Additionally, customers can earn up to $50,000 in AAdvantage miles by depositing $1,000 per month.

3. BB&T Bank Senior Checking Account
In the event of a medical emergency, holders of senior checking accounts at BB&T Corporation (BBT) are permitted one penalty-free early withdrawal from a certificate of deposit (CD) held by the bank.
The senior checking account, which is intended for people 55 and older, has a $10 monthly maintenance fee that is waived if you keep an average balance of $1,000 per month or receive more than $500 in direct deposits each month.
Free checks, overdraft protection, mobile banking, customized debit cards, and low balance alerts are additional features of the account.
4. CapEd Federal Credit Union Checking Account
CapEd Federal Credit Union also offers a fixed income solution for seniors with its high-yield checking account, which pays 2.5% on balances up to $10,000.
Customers must consent to paperless billing, conduct 12 debit card transactions monthly, receive at least one direct deposit, or pay one bill via the online bill-pay system each month in order to receive the highest rate.
The checking account has overdraft protection, free online banking, and refunds on ATMs across the country (up to $25 monthly) as benefits. Both minimum account requirements and maintenance fees are absent.
5. Citi Basic Banking Account
Unlimited check writing, online bill payment, free use of all Citi ATMs, and Zelle support are all features of the Citi® Basic Banking account.
If your Social Security or pension check is deposited directly into your account each month, or if all of your linked accounts—which can include savings and money market accounts—have a combined monthly balance of $1,500, you can avoid paying the $12 monthly service fee.
6. Citigold Checking Account
Citigroup offers a checking account for seniors looking to combine their banking and investment needs if they have $200,000 or more in deposits with the bank (combined average monthly balance on deposits, retirement accounts, and investments).
Most fees, including ATM, maintenance, and wire transfers, are exempt with Citigold checking, and customers can access wealth management services, financial counseling, and $4.95 stock trades.
Citigold gives customers the chance to accumulate reward points that can be used to buy goods or book travel.

7. Citizens Wealth Checking Account
Free checks, no monthly maintenance fees, no fees for wire transfers or stop payments are all features of the Citizens Wealth Checking account. Additionally, you receive preferential interest rates on loans and other deposit products.
Customers who maintain sizable assets at their bank can use Citizens Wealth Checking. You must maintain combined monthly balances in your deposit and investment accounts of at least $200,000 in order to be eligible.
A financial advisor will also be made available to you when you open a Wealth Checking account to assist you with your investments and financial objectives.
8. Charles Schwab Bank High Yield Investor Checking Account
Although Charles Schwab has a bank, it is best known for its investments. In comparison to most interest-bearing checking accounts, the Charles Schwab Bank High Yield Investor Checking account offers an interest rate of 0.25% APY on your checking account balance.
Both a minimum balance requirement and a maintenance fee are absent. Given that Charles Schwab does not own any ATMs, you are eligible for an unlimited number of ATM fee refunds.
A brokerage account for your investments will also be opened when you open a Charles Schwab Bank High Yield Investor Checking account. Your brokerage account has no maintenance fees and no minimum deposit requirement.
Although there is no fee for online trades of securities that are listed on U.S. exchanges, transaction fees may apply to some purchases and sales of securities.
9. Consumers Credit Union Checking Account
Seniors can take advantage of a special high-yield interest rate solution with the checking account at Consumers Credit Union, which offers an interest rate of 4.00% on balances up to $15,000.
The account must enroll in electronic statements, make at least 12 debit card purchases, and get at least $1,000 in direct deposits each month to earn 4.00%.
10. JPM Chase Total Checking Account
For convenience-seeking seniors, JPMorgan Chase & Co.'s (JPM) Chase Total Checking account offers free checking, is accessible at almost 5,000 branch offices, and permits deposits by taking a picture of a check and submitting it through its mobile app.
Seniors can also set up direct deposit of Social Security checks, which is eligible for a $200 sign-up bonus if done within 60 days of the account being opened.
The Total Checking from Chase has a $12 monthly account fee, but it is waived for customers who make $500 or more in direct deposits each month or maintain an account balance of at least $1,500 at the start of each day of the month (or $5,000 across all Chase bank accounts).
11. Lake Michigan Credit Union Max Checking Account
The Lake Michigan Credit Union's Max checking account, like One American Bank's, has no minimum spending amount. On balances under $15,000, the account offers a 3% annual percentage yield.
To earn the highest rate, you must enroll in paperless statements, make one direct deposit each month, and log in to your online banking account a minimum of four times each month. Additionally, 10 debit card transactions must be made each month.
Seniors can join the credit union by making a $5 donation to the ALS Foundation.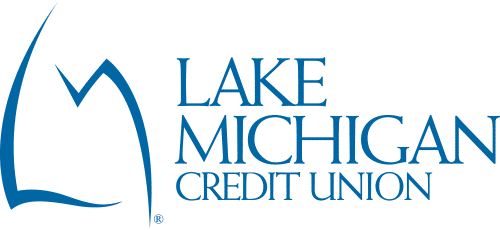 12. Northpointe Bank Interest Checking Account
The Interest Checking from Northpointe Bank offers seniors who want to increase their income from cash reserves an annual percentage yield (APY) of.25% for balances between $25,000 and $99,999 and.30% for balances above that.
The minimum deposit to open the account is $2,500, and any balance under $24,999 earns an annual percentage yield of.15%.
There are no monthly fees for the checking account, and you can use other bank ATMs for free (up to $15 per month).
13. One American Bank Kasasa Cash Checking Account
The Kasasa Cash checking account from One American Bank offers seniors who want interest without a monthly spending requirement a 1.0% APY on balances up to $10,000 and a.25% APY on the portion of daily balances that are higher than $10,000.
Customers are required to make 12 debit card transactions each month, sign up for paperless statements, log into the online banking portal at least once each month, and make 12 debit card transactions. Additionally, the bank waives ATM withdrawal fees across the country up to $25 per month.
14. SAG-AFTRA Federal Credit Union Senior Checking Account
A senior checking account is available to SAG-AFTRA Federal Credit Union members.
You must work in the entertainment industry or be a part of one of the groups it sponsors, including the Casting Society of America, the Screen Actors Guild-American Federation of Television and Radio Artists, the Costume Designers Guild, and many others, in order to join. The immediate family of current members is also eligible for membership.
A senior checking account can only be opened if at least one owner is 62 years of age or older and is getting a monthly direct deposit from Social Security or a pension plan. There is no monthly service fee and no minimum balance requirement.
You are allowed up to four deposits at non-SAFCU ATMs out of your allotted 15 free ATM transactions each month. Bill Pay checks are not counted toward your 10 check limit per cycle of your monthly statement.

15. TD 60 Plus Checking Account
For customers 60 years of age and older, TD Bank offers TD 60 Plus Checking. Checks, money orders, and paper statements—which many banks currently charge for but which seniors prefer to have—are all free with this account. Additionally, there is the choice of online statements.
To avoid the $10 monthly maintenance fee, you must maintain a daily balance of at least $250, but you do so while earning interest on your money. The rate of interest is 0.01% APY. You can save 0.25% on a TD Bank personal or home equity loan if you have a TD 60 Plus Checking account.
All the technological features that have become standard in banking are also included in the TD 60 Plus Checking account. You'll receive a contactless debit card, have access to online and mobile banking, and use Zelle to send money. Live customer service is additionally offered 24/7 by TD Bank.
16. US Bank Basic and Platinum Checking Accounts
There are various levels of checking accounts offered by US Bank (USB). Its most basic checking account carries a $6.95 monthly service charge, but customers 65 and older are exempt from this charge.
Other features include free direct deposits, mobile banking, free checks (on the first order), and access to more than 2,700 branch locations nationwide.
The platinum checking account has a $24.95 monthly fee (which is waived for customers with combined US Bank balances of more than $25,000), 100 free stock trades annually, and pays interest, but at a meager 0.01% annual rate.
Final Thoughts
In order to draw in new customers from all demographic groups, increased competition has compelled some banks and credit unions to offer checking accounts with higher yields and rewards.
You will never beat investing in assets long-term, with money in the bank though.
Pained by financial indecision? Want to invest with Adam?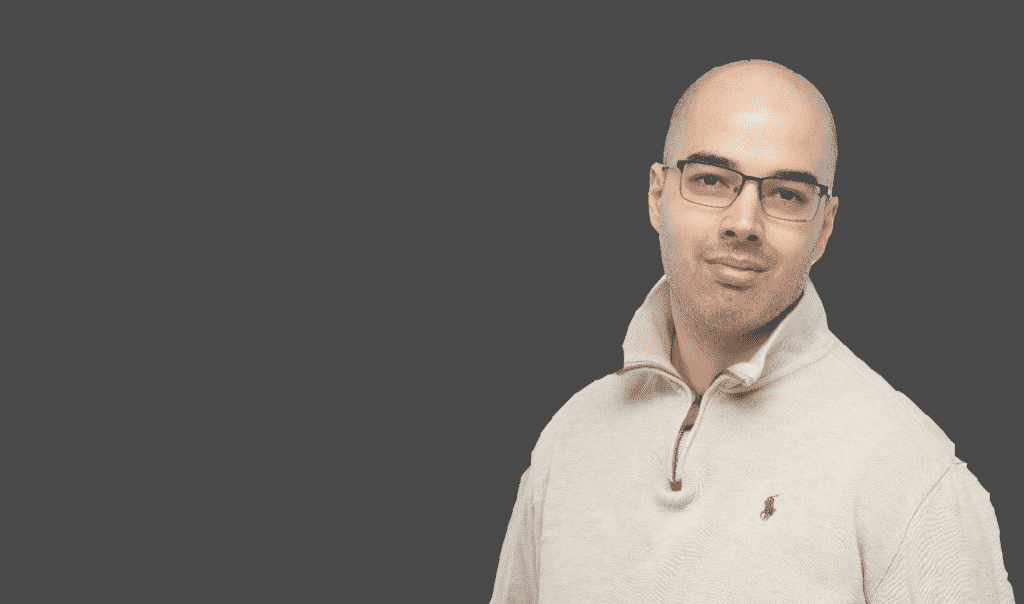 Adam is an internationally recognised author on financial matters, with over 694.5 million answer views on Quora.com, a widely sold book on Amazon, and a contributor on Forbes.