Located in the Persian Gulf, close to Saudi Arabia, Qatar, and Iran, the Kingdom of Bahrain is a small island country, with about 1.5 million people calling its capital Manama home in 2020.
Bahrain is a small archipelago, with the majority of the country's area (83% to be exact) located on Bahrain Island. There are further 33 artificial islands and 50 natural ones.
With a total size of 760 square kilometers (290 square miles), Bahrain is the third-smallest country in Asia, behind the Maldives and Singapore.
With its vast natural, architectural, and historic beauty, Bahrain is a popular destination for expats. In recent years, the country has invested billions of dollars into projects such as the Bahrain Financial Harbour and Riffa Views, making it one of the most popular destinations for expats.
In this article, we will discuss the best places to live in Bahrain for expats, why expats should consider moving to them, how to do so, and what they can expect from their life there.
If you want to invest as an expat or high-net-worth individual, which is what I specialize in, you can email me (advice@adamfayed.com) or use WhatsApp (+44-7393-450-837).
Why should you live in Bahrain?
Sprawling and diverse, Bahrain is a beautiful melting pot of Middle Eastern, Caribbean and South Asian cultures.
With its buzzing food scene, modern architecture and regional art galleries, the capital city of Manama is a cosmopolitan hub with something for everyone, but there are plenty of other cities with just as much to offer.
With two islands and three world heritage sites, Bahrain is among the most popular tourist destinations in the Persian Gulf.
Between Qatar and Saudi Arabia is the King Fahd Causeway, which links the island of Bahrain to the northeastern coast of the kingdom.
The country is ruled by a king as part of an Islamic constitutional monarchy. Although Shia Muslims constitute the vast majority of the population, the royal family and the majority of Bahrani elites are Sunni.
Superior standard of living at a cheaper price.
As one of the Middle East's most advanced countries, Bahrain is a popular destination for expats, and due to its high standard of living in comparison to the rest of the globe, it is also a popular retirement destination for many foreigners.
In terms of the expenses, commodities, and services necessary for a comfortable retirement, life in Bahrain is on par with the Western world. On the other hand, the lack of taxation makes life here cheaper.
In Bahrain, residents are not subject to any form of income taxation. However, the Social Insurance Organization (SIO) rules in Bahrain are similar to those of any other country's social security system in that all employees of Bahraini citizens, legal entities, and businesses must make contributions.
This is why many people opt to work, live, and retire in Bahrain despite its higher cost of living compared to the vast majority of other Gulf countries. It is connected to the recent influx of Western corporations and their personnel as well.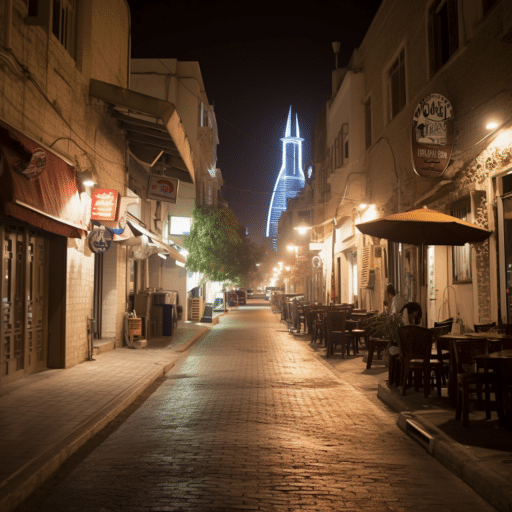 Rent is arguably the highest price for non-locals because of the many barriers to home ownership. But although these choices can be quite pricey, the quality of housing available to expats is truly exceptional.
Most families prefer to rent a luxury villa, which can cost more than US $2,500 monthly based on factors such as square footage, neighborhood, and amenities.
Most retired foreigners prefer to reside in serviced flats, which cost approximately US $1,500 per month. Tenants in the United States are not alone in having to put up a refundable damage deposit before moving out. Because the government owns many of the necessary utility firms, the costs are subsidized.
You can also take benefit of the government's housing services if you have also become a citizen of Bahrain.
Bahraini housing services
Since its inception, the Ministry of Housing and Urban Planning has responded to countless citizen requests for residential projects and financial services.
Many families in Bahrain were able to affordably purchase homes because of this. The government's efforts to provide low-income citizens with access to housing services are ongoing to this day.
According to Article (9) – F of the Kingdom's constitution, "the State shall endeavor to provide housing for citizens with limited income," the Ministry of Housing offers a number of housing-related services. Provided services include:
units of housing
owned residences
Household plots
Housing finance (from buying to building)
The "Mazaya" scheme
Housing-for-workers "Masaken" program
Citizens can use this service to make requests for private residential units and their amenities, allotments of Ministry of Housing and Urban Planning land for the construction of private residential units at the citizens' expense, or ownership apartments in Ministry of Housing and Urban Planning-funded housing projects.
However, Bahrain's housing services are only open to citizens who are at least 21 years old and significantly younger than 50 years old. The following qualifications must be met by recipients:
Spouses, partners, and children make up the first group.
Second Group: Bahraini Wives of Expats with at Least One Minor Child Born in Bahrain.
Children who are at least 21 years old and still live at home with one or both of their Bahraini parents make up the third group.
Beneficiaries of the "Mazaya" housing service are able to apply for and gain access to financing from the ministry's partner institutions through the social housing finance plan.
After beneficiaries pay 25% of their income each month, the government will pay the bank the remaining amount.
Anyone who is a Bahraini citizen and is between the ages of 21 and 35 at the time of application can apply for one of these.
Applicants for government loans might choose from the following options:
Those looking to buy private residences or apartments can apply for buy financing.
People who have their own land and want to build a house on it can get financing for the construction of the house.
Renovation funding is available to homeowners who want to make repairs or upgrades to their homes.
The Ministry of home and Urban Planning provides a number of financial programs, giving citizens a range of choices and making it easier for them to secure suitable home.
Financial services are simplified, with options including flexible, income-based payment plans. Funding for purchases and construction is available to Bahraini nationals between the ages of 21 and 50, and funding for renovations is available to those under the age of 60.
Applicants can also submit a request for short-term housing. The following criteria must be met before a request for temporary housing can be approved:
Is a citizen of Bahrain.
ranged in age from 21-50 when the submission was made.
A current application for housing-related services is necessary.
An approval from the Housing Committee is required.
There is a wealth of historical and cultural attractions.
The native cuisine is delicious and reasonably priced. Many retirees find it convenient to settle in Bahrain because the country's supermarkets stock a wide variety of foreign items, albeit at a high price.
Meanwhile, getting around the island is easy and affordable, and maintaining a vehicle in Bahrain is much more cost-effective than in many other countries.
Because of all the great things there are to do and see here, Bahrain has proven popular with tourists, expats, and retirees alike.
Culturally and historically, Bahrain is also among the most advanced Middle Eastern countries.
When you retire in Bahrain, you'll find plenty to keep you occupied, from museums and galleries to athletic events and concerts.
Bahrain is a stunningly lovely nation. The surrounding waters are home to some of Arabia's most pristine beaches, while the country itself is filled with ancient ruins and stunning architecture.
You can choose to spend your days in Bahrain traveling to and discovering the country's many natural attractions, or you can stay close to home and indulge in modern conveniences.
If you prefer a more organized setting, you might also take advantage of the many organizations and classes offered at the local colleges and universities. The education system in Bahrain is top-notch, so you may feel confident sending your kids there.
An excellent education system
In 1919, Bahrain opened its first formal school, making it one of the earliest countries in the area to do so.
Since then, the Kingdom has worked to ensure that all members of society have access to great education, earning it a prominent position internationally.
Expats often prefer to spend their golden years in Bahrain because of the country's high ranking (95th) on the Human Development Index and other worldwide honors for its educational achievements.
The government of Bahrain adheres to the principle of "Education for All" by providing its citizens and foreign residents with access to a free, high-quality public school education.
According to the "Leave No One Behind" policy, students with special needs have been integrated into regular classrooms that are equipped with the knowledge, skills, and materials to suit their needs.
Children in Bahrain are required by law to complete nine years of compulsory basic education between the ages of 6 and 14.
The Ministry of Education ensures that all children in this age range, whether they attend public or private schools, receive an appropriate education in accordance with the Strategic Plan 2019-2022.
These nine years of compulsory education span both elementary and middle school. Following these years, students have a further three years to choose from a wide range of secondary school specializations.
All educational and training facilities granted a license to operate in the Kingdom are subject to periodic evaluations by the Education and Training Quality Authority. It also establishes benchmarks and guidelines for evaluating the quality of educational and training programs.
In addition, it collects data on student achievement at different grade levels to determine whether or not the national curriculum is indeed beneficial to student learning.
The Higher Education Council (HEC) is in charge of resolving issues in higher education that arise from the perspectives of administration, faculty, researchers, and students.
One of its responsibilities is to advocate the establishment of public universities in the Kingdom and to set public policy on higher education and scientific research.
The HEC also reviews and approves new or revised areas of study, develops standards for student admission to universities, and studies and proposes changes to higher education legislation.
Within the context of the National Higher Education Strategy, it also identifies and proposes solutions to issues in higher education, sets out requirements for accrediting various types of colleges and universities, and grants permission to private colleges and universities.
Healthcare of globally recognized quality
The quality of healthcare in Bahrain is another attraction for retirees. The island has more doctors and nurses per person than any other Middle Eastern country, making it the region's healthcare leader.
This means that you will not have to wait more than a few minutes for service. You can easily make an appointment with the physician of your choice within 24 to 48 hours of making your request.
Most doctors and nurses also speak fluent English because they received some or all of their education in the United States or the United Kingdom. Since Bahrain is such a small country, even if you retire to a more remote area, you will never be too far from a hospital.
The Ministry of Health is in charge of the industry as a whole, while the National Health Regulatory Authority (NHRA) is in charge of enforcing those regulations. The nation's health policy and priorities are set by the Supreme Council of Health.
Comprehensive, high-quality, affordable, and sustainable health care services are available to all citizens of Bahrain thanks to the efforts of the Ministry of Health and its collaborators. It formulates and implements health policies to ensure optimal utilization of available resources.
The Ministry of Health currently distributes its services (I-SEHA) through the National Health Information Program.
In line with the ministry's ICT vision, I-SEHA is a nationwide healthcare system that benefits the public by enabling faster and more efficient online transactions.
It is important to remember that if you are an expat planning to live in Bahrain, you won't be covered by the government's health insurance. Fortunately, public healthcare, despite its excellent standards, is surprisingly cheap.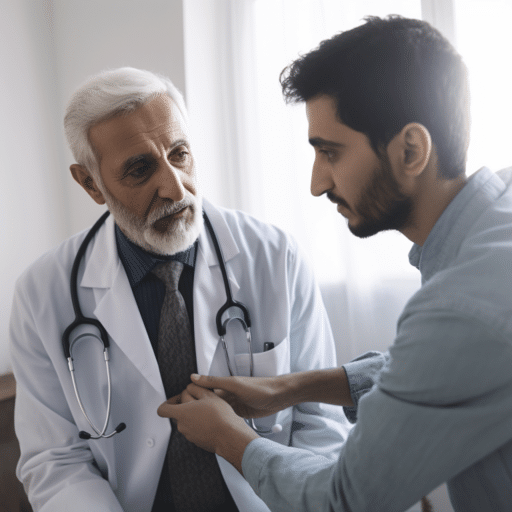 However, for more serious illnesses, expats in Bahrain may have to opt for private healthcare or an overseas hospital.
Everyone living abroad, but notably those considering the Self Sponsorship Program, needs to have medical coverage. This means getting full coverage from a provider in your area is essential.
Keep in mind that most local clinics and hospitals in Bahrain do not accept universal insurance, so a private health plan given in your home country will likely not be accepted there.
Before moving to Bahrain, it is a good idea to check with your service provider and the medical facility to see whether they have any such policies in place.
Therefore, if you are an expat who wishes to live in Bahrain, it is strongly advised that you speak with an expert or professional financial planner regarding healthcare and insurance options.
However, emergency medical services are available to everyone, regardless of whether they are citizens or legal residents.
In the event of a medical emergency, no matter where you are in Bahrain, dial 998 or 999 from any phone. The majority of operators should be able to understand and respond to you in your native language of English.
You will not have any trouble finding medication, though, because pharmacies are widely available throughout the country. However, there are strict regulations regarding the distribution of pharmaceuticals.
You may need a prescription even if the drug in question is available without a doctor's note in your home country.
Get a prescription list from your regular doctor that includes the drug names' generic forms. Make sure you have a doctor-signed and -stamped document in order to bring any prescriptions into the kingdom.
However, things improve if you happen to be a citizen of Bahrain. Citizens, beginning with their newborn children, are entitled to free medical care.
The health care services provided by the Kingdom are there for you at every age. The Ministry of Health also provides mobile clinics and home visits for the elderly who are unable to travel to hospitals or other medical facilities in the Kingdom.
Services such as social assistance, residential care, and daycare are available to the elderly through the Ministry of Social Development (MSD).
Founded in 2014 by the Ministry of Health and Abdullah Bin Ali Kanoo, the Center for Diagnosis and Assessment of Disability helps those with disabilities get the medical attention they need.
The government can guarantee the safety of future generations by implementing an Expanded Program on Immunization to make sure all children get the shots they need. There is a specialized mother-and-child care facility in every hospital.
The government raises awareness of these programs by working with the Ministry of Health to organize events at universities.
In addition, there is a dedicated pediatric and maternity unit in every hospital in Bahrain, showing that these patients are given top attention.
Vibrant expat communities
Bahrain is a great spot for many expats and foreign retirees to settle down. It is the size of a cozy little town, but it has everything you could ever want.
Due to its low crime rate and warm population, Bahrain is an ideal place to visit. Expats can take advantage of the pleasant climate by going on walks or sailing on the ocean, or they can attend one of the many cultural events, such as art exhibitions or heritage tours.
There are people of many different nationalities and ethnicities living in Bahrain. Indians, Pakistanis, and Bangladeshis, as well as people from other South and Southeast Asian nations, make up the largest expat community.
Others opt to live to Bahrain from neighboring Middle Eastern countries including the United Arab Emirates, Saudi Arabia, and Kuwait.
Manama, the capital city, has several desirable neighborhoods, including the beachside Juffair, the affluent Seef District, and the mountaintop Riffa, which provides sweeping vistas of the metropolis below.
Sitra Island and Hamad Town are two more well-liked areas, both of which include convenient access to a variety of services and facilities, as well as quick and easy access to other parts of the country, including Dubai and Abu Dhabi.
The weather is pleasant for the most part of the year, with the exception of July and August, when high humidity can be a problem.
The country of Bahrain is considered a safe retirement destination for many. There is hardly any violent crime and the crime rate is low overall. As a result, you can relax knowing that you are safe from robbery or physical violence during your stay.
You should be aware that you probably are not used to the rules of the kingdom. Many times, the consequences for breaking the law, even unintentionally, are severe. As an expat, you should familiarize yourself with the local rules and regulations as soon as possible.
What are the best places to live in Bahrain for expats?
Choosing a place to live is crucial if you are new to Bahrain or are considering relocating there for employment or study. Thankfully, there are a wide variety of lodging options available that won't break the bank or leave you scrimping on necessities.
Location of employment and availability of a housing allowance are additional important considerations when deciding where to set up residence.
If you intend to raise a family there, you should also look at the proximity of grocery stores, medical centers, pharmacies, banks, and public parks.
Here are some of the top accommodations in Bahrain for foreign workers and their families.
Adliya
Adliya, in eastern Bahrain, is a culturally diverse community. A two-bedroom apartment in this area would cost roughly BHD 500 per month to rent on average.
Adliya is one of Manama's "centers of nightlife" due to its abundance of dining and drinking establishments. Many historic homes have been renovated into museums and art galleries, making this an ideal destination for culture vultures. Adliya truly is a cultural "melting pot".
Al Hidd
Al Hidd is the second largest area on Muharraq Island and one of the oldest places in the Kingdom, both of which are located in northeast Bahrain. The inhabitants of Bahrain relied heavily on fishing and pearl diving before the oil sector took off.
Al Hidd has evolved into a progressive and growing neighborhood in recent years, with a wide variety of apartment sizes available (studios, one-bedrooms, and two-bedrooms).
Visit Prince Khalifa Bin Salman Park with your family for a day full of greenery, ocean vistas, playground equipment, refreshments, and boating fun on the park's central pond.
Amwaj Islands
The Amwaj Islands are in Manama's northeastern corner. It's actually a collection of artificial islands that have been developed into a private enclave with restricted access. It is also only 4.5 km from the airport in Bahrain, making it extremely accessible.
Numerous villas and apartments are available on the islands, with the average monthly rent for a two-bedroom unit being about BHD 700.
Meanwhile, if you are planning on making Bahrain your permanent home, you can buy a villa or apartment and have full freehold ownership of it. This is a huge perk that many expats take advantage of.
Grocery stores, restaurants, a hospital, a foreign school, and a university can all be found in the Amwaj Islands. It also features its very own harbor, in addition to other amusement parks.
Juffair
Juffair is a popular neighborhood in Manama, preferred by many foreign residents. The monthly rent for a three-bedroom apartment in this area is far less than on the Amwaj Islands, ranging from BHD 500 to BHD 1000.
Juffair is a great place to live if you enjoy the commotion of city life. There are many places to eat and drink, as well as schools and commercial centers.
This area is home to numerous businesses, including the Ministry of Islamic Affairs and the Bahrain Tribune. The largest mosque in the Kingdom, Al Fateh Mosque, is also located there.
Janabiyah
Janabiyah is convenient for those who often travel between Bahrain and the Kingdom of Saudi Arabia because of its proximity to the King Fahad Causeway.
There are several residential areas available, as well as schools, mosques, clinics, grocery stores, and places to eat and drink. Isa Town and Saar, the next stop on our itinerary, are both within a short car ride.
Saar
Saar, a suburb of Bahrain, can be found in the country's western region, not far from the King Fahad Causeway. It is conveniently located about 10 kilometers from the capital of Manama and within easy reach of Saudi Arabia for frequent visitors.
Expats and ambassadors live in Saar's posh gated estates and private homes. A four-bedroom villa to rent in this area would cost between BHD 1,000 and BHD 2,000 per month.
The majority of gated communities provide swimming pools, fitness centers, tennis courts, and kid-friendly playgrounds.
Al Nakheel, Najeebi Centre Mall, and Saar Mall are three of the most well-known malls in the area. There are a number of schools in the area, notably the University College of Bahrain (UCB), and two international organizations that serve its residents: the Rugby Football Club and The Dilmun Club.
Riffa
Riffa, the second largest city in Bahrain, is split in half, with Western Riffa on one side and Eastern Riffa on the other.
Many wealthy businessmen, government officials, and the royal family all make their homes in Western Riffa. Yes, you read that correctly. Western Riffa is home to Bahrain's king, Hamad Bin Isa Al Khalifa.
However, many expats favor living in eastern Riffa. The area is home to the world-famous Royal Gulf Club and the brand-new National Stadium of Bahrain.
Riffa Views, a mixed-use community with amenities like a supermarket, an international school, and a business zone, is located there as well.
Seef
Last but not least, there's Seef, a district in the middle of Manama. A two-bedroom apartment in this area would cost roughly BHD 600 to BHD 800 per month to rent on average.
More expensive than average, certainly, but consider that Seef is home to many 5-star hotels, high-end housing complexes, and prestigious corporate headquarters.
The Era Tower in Seef is Bahrain's tallest structure. In addition, Bahrain City Centre Mall and Seef Mall, two of the largest shopping malls in the Kingdom, are located there.
What should you know before moving to Bahrain?
Bahrain is one of the best places in the world to live as an expat. A lot of folks move here so they can seize career opportunities, start families, and live a good life.
The country's culture is more laid back and welcoming than those of other Muslim nations in the region. Of course, it goes without saying that without established norms and restrictions, none of this could work. Some of the basic regulations of the Kingdom are still different from many other countries.
There are several ground rules and regulations that you should know whether you are coming to Bahrain to work or if you are already here. These regulations are consistent with Sharia, the Islamic legal code used in the Kingdom.
Proper Attire and Conduct
Always be mindful of local customs and dress modestly to avoid offending anyone.
Social norms are particularly stricter on women. Women should stay away from skintight and revealing garments like spaghetti strap tops and miniskirts, and women are expected to wear scarves to cover their hair when entering mosques.
Also note that heavy fines may be imposed for making obscene gestures and using profanity in speech.
Relationships and Sexuality
Living together sexually or "living in" as a couple if you are not married are both prohibited. The law also punishes homosexuality with jail time and maybe deportation.
It is best to hold off on public displays of affection like kissing and hugging to avoid drawing unwanted attention to yourself.
Drunkenness and Illegal Drug Use
Although alcohol can be bought from licensed stores by non-Muslims, public intoxication can result in suspensions and monetary penalties.
Like many countries, there are also legal consequences for driving under the influence of alcohol.
Drugs are banned in all their forms, from possession to use to distribution. Consequences for these include life in prison or even the death sentence.
Crimes with Severe Punishments
Murder, adultery, homosexuality, stealing, and having sexual relations outside of marriage are all major crimes. So is apostasy (renouncing one's faith or religion).
Pornography, excessive drinking, drug misuse, usury (the practice of lending money at exorbitant interest rates), and debt are also illegal.
If you get into debt or get into legal trouble, you might not be able to leave the country until those issues are handled.
You may find that some of these regulations are more stringent than those in your own country. However, familiarity with and adherence to these regulations are necessary for a pleasant and trouble-free stay.
If you plan on driving or using a car while in Bahrain, you should also consult this guide on the country's traffic laws.
Banking and tax laws
Bahrain is home to a wide variety of financial institutions, both domestic and foreign. The most well-known financial institutions in the country include Ahli United Bank, Arab Bank, Citibank, HSBC Bahrain, Bank of Bahrain & Kuwait (BBK), and many others.
The Bahraini Dinar (BHD) is the country's official currency. There are 1,000 fils in one (1) BHD. There are coins available in values of 5, 10, 25, 50, and 100 fils, as well as 1/2 BHD. Money can be exchanged for half a BHD, a BHD, five BHD, ten BHD, and twenty BHD in paper bills.
Bahraini banks are normally open from Sunday through Thursday between the hours of 7:30 am and 2:30 pm, in observance of the Islamic work week. The widespread distribution of ATMs around the country facilitates convenient, around-the-clock cash withdrawals.
It is helpful to have a bank account at the same institution as your place of employment.
Since September 2019, when Bahrain introduced the Wage Protection System (WPS), it has become imperative that expats establish a local bank account. The method is meant to safeguard workers by mandating direct deposit of wages from employers.
The process of opening a bank account is simple. The following are typically needed to open an account:
The original of your passport
Valid CPR (Residency Card) and Residence Permit.
Documentation of current residence (e.g., lease or utility bill)
Letter or Certificate of No Objection (NOL or NOC) from Employer. Your monthly paycheck will be transferred into the bank account listed on this form.
Keep in mind that the specific requirements may vary from bank to bank, so it is a good idea to call ahead and confirm the details before scheduling an appointment.
Expats often choose to settle in Bahrain because, like other Middle Eastern countries, it does not have an income tax system.
However, the Bahraini government has recently implemented the "Social Insurance Tax," which amounts to only one percent (1%) of your gross salary for a full year. When compared to the tax rates of other countries, this is a negligible sum.
With several local banks, international banks, and automated teller machines (ATMs) spread throughout the country, banking in Bahrain is a breeze.
Expats can save more and transfer more money to their families back home because of the low tax burden they face.
It is recommended you seek the services of a professional financial advisor or tax attorney who is familiar with Bahraini laws and taxation if you are planning to live and work there.
How can I apply to live and work in Bahrain?
Expats can't just show up and start working in Bahrain without a sponsoring employer who files for their work visa. In Bahrain, businesses have a visa sponsorship quota that is directly proportional to the number of foreign workers they employ.
However, if you have been living and working in Bahrain for some time, you are likely familiar with the regulations necessary to secure a job in the country. You are aware of the many required paperwork, such as entry permits, medical examinations, residency visas, employment contracts, and so on.
But what if your employer does not renew your contract and your work permit lapses? Do you need a sponsor or employer to work in Bahrain? This is entirely feasible upon acquiring a Flexi Permit.
How to acquire a 'Flexi Permit' in Bahrain
Just what does "Flexi Permit" mean? This is a work visa that permits you to work in Bahrain without being sponsored by a specific company.
The permit is good for two years, and it can be extended if necessary. Additionally, a person with a Flexi Permit can work for multiple employers, either full-time or part-time.
If you meet the following requirements, you can submit an application for a Flexi Permit:
Your work authorization has been revoked.
Your employment authorization document has expired and your company has chosen not to renew it.
As long as you have the Flexi Permit, you can stay in Bahrain without breaking any laws. You can choose to work independently or on a contract basis for any company you like. You will also be issued a multiple-entry visa that will allow you to leave the Kingdom and return within two years.
The Flexi Permit is available in two variations:
The bearer of a Flexi Permit is authorized to work in any non-specialized occupation, with the exception of those in the hospitality industry.
The holder of a "Flexi Hospitality Permit" can legally work in any service industry establishment, including hotels, restaurants, and bars.
To apply for a Flexi Permit:
Verify that you are in possession of a passport that is valid for travel for at least another six months.
Use your own phone number to send a text message with your CPR to the number 33 150 150.
You will receive two text messages from the Labor Market Regulatory Authority (LMRA), the first confirming your eligibility and the second confirming your appointment date and time.
The LMRA Call Center (17) 103-1033 will contact you. You will receive a confirmation SMS message once your appointment has been confirmed.
On the appointed day and time, please visit the LMRA Expat Service Centre in the Sitra Industrial Area. Don't forget your passport, BD 449 (fees), and the phone with the confirmation SMS from your appointment.
You can submit your application for a Flexi Permit to the LMRA. A picture of you, your fingerprints, and your signature will be collected. You will be issued a Blue Card once all of the necessary paperwork and payments have been paid.
You can also apply for a Flexi Hospitality Permit once you have a Flexi Permit if you work in hospitality. You cannot operate in a hotel, restaurant, or bar without the proper Flexi Hospitality Permit.
Get checked out at one of the approved clinics.
If you pass the medical checkup, you can get your results electronically transmitted to LMRA after they have been authenticated at the Al Razi Medical Center.
Get yourself down to the LMRA Sitra Industrial Area and ask to be reclassified as a "Hospitality Worker."
The monthly charge for a Flexi Permit is BD 30. Make sure you pay this fee on time every month so your permit does not get revoked.
Always have your Blue Card on you, and get it renewed every six months.
Bottom line
Bahrain is an undeniably pleasant place to live, boasting a high quality of life and climatic and economic stability. With a rich history and culture, diverse population, and ambitious government projects, Bahrain remains an attractive option for expats looking to live in the Middle East.
It is highly recommended to consult a professional advisor who specializes in expat affairs if you want to move to or retire in Bahrain.
A financial planner can help you plan your retirement and make the transition as smooth as possible, so you can enjoy your new life immediately.
Pained by financial indecision? Want to invest with Adam?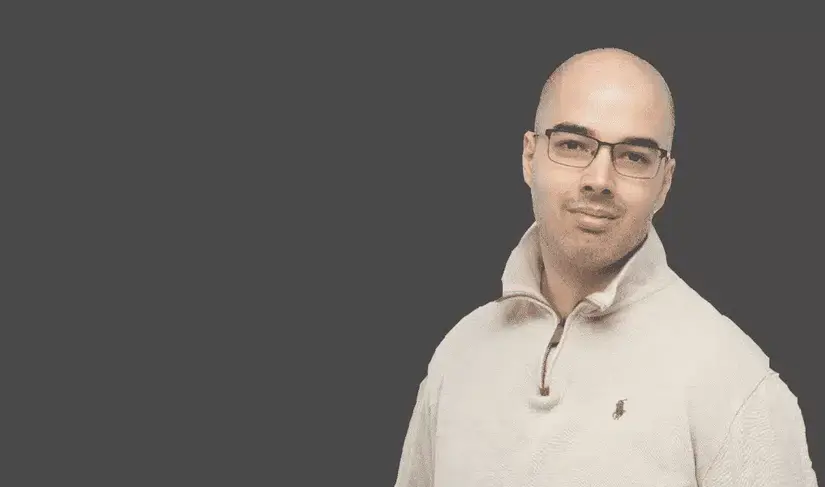 Adam is an internationally recognised author on financial matters, with over 621.9 million answer views on Quora.com, a widely sold book on Amazon, and a contributor on Forbes.