Caribbean Islands That Speak English
If you are looking to invest as an expat or high-net-worth individual, which is what I specialize in, you can email me (advice@adamfayed.com) or WhatsApp (+44-7393-450-837).
18 Caribbean Islands That Speak English
1. Anguilla
Are you seeking a less-crowded tropical family vacation? One of the Caribbean islands that speak English is Anguilla, which is renowned for both its amazing cuisine and breathtaking beaches.
Anguilla's remoteness is what gives it its attractiveness. No direct flights were available from the US to Anguilla prior to 2022. Instead, visitors would take a flight to St. Martin and then a quick ferry journey to Anguilla.
Due to the historically low number of tourists, it is possible to choose a peaceful area of the beach or a quiet restaurant to unwind with your family.
American Airlines started operating direct flights to Anguilla from Miami in 2022, making it a little bit simpler to reach the island. It's still uninhabited, though, so anyone who like a peaceful island should figure out a way to get there.
When you get there, get ready for miles and miles of sandy shoreline, glistening waves, and a ton of kid-friendly activities!
Furthermore, remember to bring food. Excellent eating establishments may be found on Anguilla.
Antigua and Barbuda, a Caribbean island group in the Lesser Antilles, has a long maritime tradition.
One of the many bays and secret coves of Antigua once hosted a substantial British naval dockyard.
In English Harbour's Nelson's Dockyard, yachts and catamarans can be seen floating among beautiful scenery and historic sites.
A tiny fraction of the population speaks creole, similar to many of the Caribbean islands that speak English.
The dialect of the Grenadines is close to Antiguan Creole. Yet if you pay great attention, you could notice that the Barbudan accent is different from the Antiguan.
3. Bahamas
The Bahamas islands aren't officially in the Caribbean Sea, despite being only 50 miles south of Florida's coast.
Nonetheless, the island nation is a member of the Caribbean community or CARICOM. It is a strong candidate for an English-speaking family vacation spot in the tropics as it is one of the Caribbean islands that speak English.
You may find swimming pigs, pink beaches, and information on the genuine Pirates of the Caribbean in the Bahamas. Everyone can find something to enjoy on the more than 700 islands. The true difficulty is in deciding which Bahamas island is best for you and where to stay once you get there.
Despite English being the official language in the Bahamas, the majority of the population speaks their own dialect instead. Haitian creole, which is identical to the creole spoken in the French islands, is spoken by about 25% of the population.
You might even use or hear some of the following words and phrases:
Well Mudda Sick – used to exclaim surprise or excitement
What da wybe is? – a greeting akin to 'what's up?'
Sip sip – gossip
Jitney – bus
Switcha – lemonade
4. Barbados
Barbados has traditionally attracted visitors. It's a classic blue waves and white dunes locale.
Barbados obtained independence in 1966 after being a British colony, but it retains Commonwealth status. Barbados has long been an English-speaking island.
Given its colonial background, it should come as no surprise that Barbados' English is more similar to British than American English.
However the predominant language among locals is "Bajan," an English-based creole with West African influences (pronounced "bay-jun"). Bajan is the most similar to English of all the Caribbean creole languages, of which there are many.
You could even be able to speak Bajan by yourself. Here are some well-known Bajan expressions:
Wa gine on? – what's going on?
Fuzz-out – to feel exhausted
Government juice – water
Hobby class – something given for free
Cheese on bread – to exclaim enthusiastic surprise
Barbados has been governed by parliament since 1639. It is thus one of the world's oldest parliaments. The Barbadian Dollar, often known as the Bajan Dollar, is the country's currency. It is set at $2 Barbadian to $1 USD.
Most establishments accept US dollars, but you'll get more bang for your buck if you use the local currency.
Barbados has 30 degree Celsius daily highs on average and enjoys pleasant, sunny weather all year round. The humidity and warmth are tolerable thanks to the sea breeze.
The breeze is also ideal for windsurfing and sailing. The Caribbean country with the highest development and clean water is Barbados.
On the other hand, it is the most costly Caribbean location. It has the highest population density.
Barbados is a popular holiday resort for the affluent and famous. The island also has a large population of Mongoose. They come to suppress the rat populations.
They were ruining the farmer's sugarcane. The snakes on the island were unable to consume the rats quickly enough, so they sent in Mongoose to assist.
The Mongoose hunts throughout the day, while the rats hunt at night. As a result, it's uncertain how much assistance the Mongoose gave.
5. Belize
You might be shocked to find that Belize, a coastline nation in Central America, has English as its official language. In fact, Belize is Central America's sole English-speaking country.
Even while you could always brush up on your high school Spanish if you wanted to, you'll be able to get around Belize with just English. Spanish is the primary language of over half the population, and Belizean Kriol is widely spoken.
Families may experience Central American culture in this tropical location in safety and with the familiarity of their own language.
There are around 450 cayes or islands in Belize. These little English-speaking islands are ideal for fishing and relaxing in the warm sea. Ambergris Caye is the most populous and most developed caye in Belize.
The official language is English, which is widely spoken in the country. The people would welcome any efforts to learn Kriol, the native language. The Belize dollar is the official currency, and it is neatly pegged at $2 Belize to $1 USD.
The majority of establishments publish their costs in US and Belize currencies, which is helpful. Both currencies are commonly accepted here. Large bills might be difficult to spend at times.
If you want to utilize a note that is worth more than $20, a minimum spend requirement is sometimes imposed.
Belize's year-round heat and average temperature of 29 degrees Celsius make for a sweltering environment. One of the less inhabited regions on the planet is the mainland of Belize. In comparison to other Caribbean islands, the cayes are more populous yet remain uncrowded.
Sports fishing and diving are both fantastic in Belize. More than 400 different fish species may be found in Belize's second-largest coral reef in the world.
Belizeans are usually kind, and foreigners report that they feel welcome. Foreigners are not restricted from purchasing property in the country. Belize also has a welcome absence of 'red tape'.
You may make outstanding progress if you enjoy doing your own home improvements. Yet, builders proceed at a slower rate than in the United States.
Many expats who relocate here want an off-the-grid lifestyle. Luxurious condos and seaside properties are also available at reasonable costs.
6. Bermuda
The largest and oldest still-existing overseas territory of Britain is claimed by Bermuda.
Bermuda is not in the Caribbean Sea but is nonetheless a member of the CARICOM region and, in our opinion, is a good option for a family-friendly tropical Caribbean trip.
Bermuda is one of the Caribbean islands that speak English with an accent that has been dubbed as being among the strangest; it's neither American nor British, and it might even make you think of the English spoken in South Carolina or Virginia.
Given the emphasis on sailing, you may be considering the British Virgin Islands as a more mature-oriented vacation spot.
Families, particularly those looking for an English-speaking vacation, will find a lot to enjoy here as well.
Your vacation to the British Virgin Islands may only require a flight and a boat ride since St. Thomas is connected by a two-hour ferry to Tortola, the largest island among the British Virgin Islands.
Some of the Caribbean's cleanest water can be found in the self-governing Cayman Islands, a former British colony.
One of the nicest beaches in the Caribbean, Grand Cayman's Seven Mile Beach has tranquil seas that are ideal for young children.
This might be one of the finest options for families seeking a simple, English-speaking tropical resort because it has direct flights from several US destinations.
Children will never run out of things to do on Grand Cayman, with snorkeling and starfish all nearby.
9. Dominica
Dominica is located between the French-speaking islands of Martinique and Guadeloupe, not to be mistaken with the Spanish-speaking Dominican Republic. Nonetheless, the official language of Dominica is English, and its origins can be found in a small British colony that once existed there.
Dominica, also referred to as the "nature island," has a rugged landscape with a mountainous interior covered in tropical rainforest.
You'll hear Dominican creole or Antillean Creole spoken all around the island; it has French roots, which explains some of the similarities. Start with the following simple salutations:
Non mwen sé… – my name is…
Sa ki non'w? – what is your name?
Bonjou – good day
Bonn apwémidi – good afternoon
Bon swé good – good night
10. Grenada
One of the greatest English-speaking islands for a family holiday, especially if you want to completely immerse yourself in Caribbean culture, is Grenada.
Although the majority of Grenadians know English, which is the official language, you'll typically hear people speaking Creole between themselves. Grenada Creole is distinguished by distinctive phrases, which locals will be pleased to teach you.
One of the phrases or idioms you might like is "having a lime" or "liming around," which means to unwind. You'll act in exactly that way in Grenada.
For quiet swimming and a variety of beachside restaurants, make Grand Anse Beach your center of operations. Hire a car and see Grenada's untamed interior and tropical jungles, stopping frequently at its stunning beaches.
11. Jamaica
One of the larger islands in the Caribbean, Jamaica has a rich culture to discover as well as plenty of delectable rum to sip. Jamaica has so much to offer that you could bring your family here on numerous occasions and still not see it all.
You'll be driving on the left side of the road, as in other former British colonies, if you venture outside of the resorts, although we highly recommend that you do.
Despite Jamaica's claim that English is its official language, the majority of its citizens speak Jamaican Patois (also known as Jamaican Creole) at home before learning English at school.
This English-based Creole dialect has roots in West African languages and is extremely lyrical with a staccato pace. Jamaica utilizes British spellings, just as Barbados, although numerous American expressions and idioms have been included.
12. Montserrat
It is possible to see Montserrat in the horizon from Antigua's south shore because it is so near to the island nation.
While there isn't much to do here, it will be preferable for the majority of families to visit as a day trip from Antigua.
They mention the magnificent geothermal hot springs, breathtaking black sand beaches, and lone white sand beach that appears to be among the most beautiful beaches we've seen. Not to mention the possibilities for boating, snorkelling, diving, and hiking.
Montserrat may be for you if you get thrilled about the prospect of an excursion to a remote, undeveloped, and small Caribbean island.
13. Saint Kitts & Nevis
Saint Kitts and Nevis is the Western Hemisphere's smallest sovereign state. King Charles III serves as the country's head of state. It is a commonwealth nation. English is the language of the island of Saint Kitts and Nevis.
The local creole will undoubtedly be spoken during your visit, as it is with almost all Caribbean islands that speak English.
Be on the lookout for the expressions "burdee," "poopa," and "daady buh," which are frequently used to enhance emphasis in Saint Kitts Creole. To make a noun multiple, the suffix "dem" is frequently added to words.
In 1493, Christopher Columbus found Saint Kitts and Nevis. It was the first European settlement in the West Indies. The Eastern Caribbean dollar is the official currency, however the US dollar is frequently recognized.
Using the local currency, like with the other Caribbean islands that speak English, will provide greater value for money.
White-sand beaches may be found on the island, and vegetation covers the steep slopes. whose surfaces are drained by streams. There are both black volcanic beaches and white beaches.
A desirable location for tax purposes is St. Kitts and Nevis. It's undoubtedly a spot to think about if you have money to store offshore. Living expenses are comparable to those in the US, but employment opportunities are few. For people who are retired or have funds, St. Kitts is a superior location.
On the island of Nevis, a seaport is being built, which will boost economic activity.
A tobacco plantation formerly stood on St. Kitts. Afterwards, was changed to sugar cane, while some sections still have wild tobacco plants growing there.
14. Saint Lucia
The battle for Saint Lucia's dominance between the British and French lasted for years. Visitors may quickly notice the effects that both nations have on this magnificent island nation, which has some of the Caribbean's most dramatic landscapes.
90% of the population speaks Saint Lucian French Creole (Kwéyl), even though English is the country's official tongue. Most of the country's cities, hiking trails, and beaches still go by their original French names from when it was colonized.
Saint Lucia is a fantastic destination for a family holiday even if it has traditionally been popular with honeymooners. Several coastal resorts in the island's northern section provide kid-friendly eateries and family pools.
Moreover, the Pitons in the south will keep energetic older children entertained for a long time.
15. Saint Vincent and the Grenadines
You may find the English-speaking island group of Saint Vincent and the Grenadines by travelling to the southeast Windward Islands in the Lesser Antilles, which are located close to the southernmost point of the Caribbean island arch.
These islands have long served as a sanctuary for yachters and cruisers, but if you can endure the travel time to get there, they also provide a utopia for families with quiet beaches, laid-back atmospheres, and just breathtaking scenery.
Although Vincentian Creole is widely spoken across the archipelago, English is the official language of these 32 islands and is used both orally and in writing. This creole has an English foundation and includes Portuguese, Spanish, and French characteristics.
You can expect Vincentians to chat with you in standardized English, but you should be aware that words ending in "-own" are replaced with "-ung," for instance, "downtown" becomes "down-tung."
When a phrase ends with a harder consonant, it is softened or omitted altogether. For example, "ask" is pronounced "aks" and "desk" is pronounced "dess."
You might not have considered the final dual-island country as a family vacation location.
Trinidad is well-known for its fusion of African and Indian roots, as well as for its raucous and vibrant Carnival festival, which isn't exactly a family-friendly event.
But Tobago has always been well-liked as a remote Caribbean vacation spot. As Tobago is known for its laid-back atmosphere and serene beaches, you won't find waterslides or kids clubs here. When compared to Trinidad, this tiny island is best for a family beach holiday with young children.
Overall, English, which is the official language, is spoken by the majority of people in Trinidad and Tobago. In contrast to other English-based dialects, Trinidad English (also known as Trini) is a creole language, making it difficult to understand full conversations. Spanish speakers abound as well.
Be ready for Trinidad's lightning-fast English speaking! There is a lot of slang used in Trinidad, some of which is specific to Trinidad and some of which is similar to that of other Caribbean languages. Trini speakers cut out unnecessary phrases in order to get right to the point.
Some examples of words you could hear? The phrase "Better belly buss than good food waste" alludes to the Trini philosophy of overeating rather than wasting food.
Also, if you reserve a trip and it is delayed, you could be told that "any time is Trinidad time," which acknowledges that people operate on island time.
17. Turks and Caicos
In 2023, American families are expected to choose Turks & Caicos more frequently than any other Caribbean islands that speak English. Since COVID, tourism has been on the rise thanks to the availability of inexpensive, direct flights from several major U.S. airports.
Many people consider Grace Bay Beach to be one of the most beautiful beaches in the world, where the majority of them are located. The snorkeling in Turks and Caicos won't let down those who want to explore the ocean's depths.
Yet, some people may believe that the island is overdeveloped and overpriced. However, because of its flat terrain, there are less interesting land-based activities available than on other Caribbean islands that speak English.
18. U.S. Virgin Islands
The US Virgin Islands are the ideal location for families looking for a simple tropical getaway, not just because they are Caribbean islands that speak English but also because they have several stunning islands to explore, crystal clear waters, and a variety of lodging options, from villas to luxury resorts.
Pained by financial indecision? Want to invest with Adam?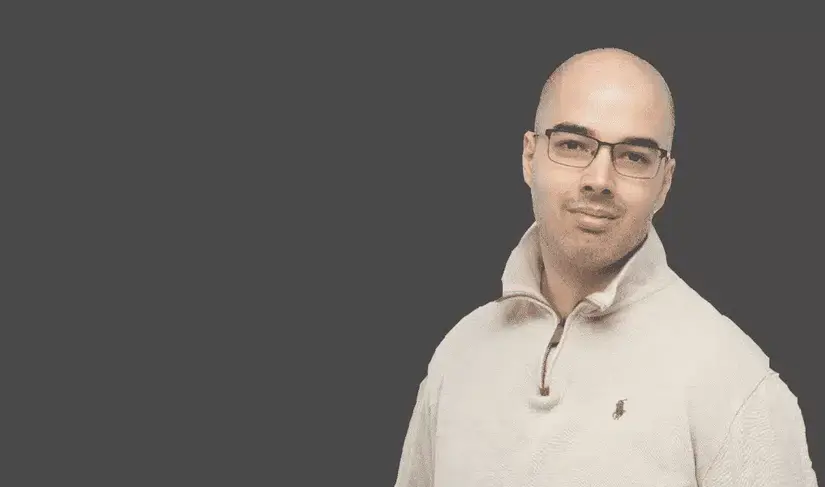 Adam is an internationally recognised author on financial matters, with over 668.8 million answer views on Quora.com, a widely sold book on Amazon, and a contributor on Forbes.