How To Send Money From Bermuda To US Via RemitFinder
If you are looking to invest as an expat or high-net-worth individual, which is what I specialize in, you can email me (advice@adamfayed.com) or WhatsApp (+44-7393-450-837).
Introduction
Wondering how to send money from Bermuda to US? A cheap, extremely safe, and simple to use method of money transfer is RemitFinder.
RemitFinder is a fantastic option for quick money transfers. They are using a local network of banks, and the entire procedure has been automated. Due to this advancement in technology, RemitFinder can get you a fantastic rate to transfer money from Bermudan Dollar to US Dollar.
What is the best way to send money from Bermuda to US?
The fact that there are so many businesses willing to transfer your money abroad makes it a difficult task to send money from Bermuda to the USA.
RemitFinder is a trusted resource for finding the best provider who can deliver the most value while simultaneously ensuring safety and security.
To provide you with the best options for your remittances from the Bermudan Dollar to the US Dollar, RemitFinder's money transfer comparison engine compares exchange rates in real-time from different foreign exchange providers.
To ensure that you have access to reputable, dependable, and safe providers to assist you in sending money to the USA, every business listed on the RemitFinder platform has been thoroughly investigated by the RemitFinder team.
For RemitFinder customers to save even more on their subsequent money transfers, RemitFinder partners also offer special deals and discounts. You can benefit from these promotions to give your loved ones back home the most money possible in US dollars.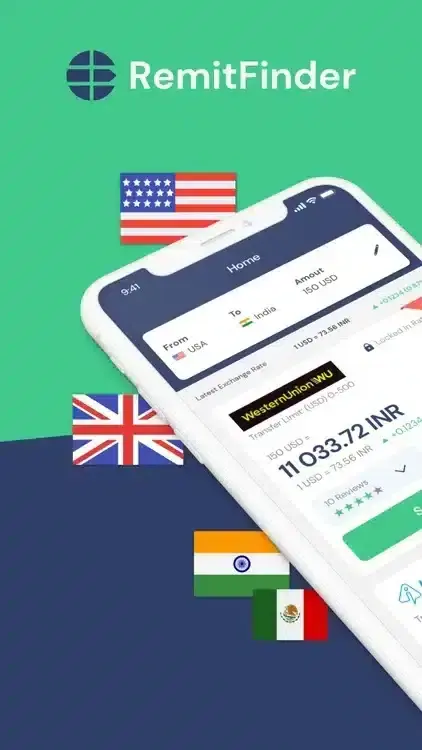 How can I send money from Bermuda to US at the best exchange rate?
These days, you have a lot of options when sending money abroad. Exchange rates, fees, the length of time it takes to process a transaction, security and privacy concerns, and other issues are just a few of the various limitations that all of them have. RemitFinder assists you in selecting the best foreign exchange provider for your BMD to USD money transfer.
RemitFinder's real-time remittance comparison engine evaluates a wide range of banks, FX providers, remittance firms, multi-currency bank accounts, etc. and provides you with the top choices for sending money from Bermuda to the USA. To give you the best options for sending money overseas, RemitFinder carefully chooses its providers.
You can also register for a free rate alert to receive notifications of the best deals and rates for BMD to USD remittances. You won't ever need to manually search and compare providers again thanks to RemitFinder's free daily rate alert.
What is the cheapest way to send money from Bermuda to US?
While there are many ways to send money abroad, many of them have high fees and additional costs that will significantly deplete your hard-earned cash.
For instance, you would typically pay high wire transfer fees if you used a bank to send money from Bermuda to the USA. In many cases, for bank wire transfers, both the sender and the recipient must pay exorbitant fees.
Comparing different foreign exchange operators is a surefire way to find the most affordable way to send money from Bermuda to the US.
However, doing this manually takes effort and time. There's a chance that you pass up excellent deals from other providers that you might not even be aware of. Given the explosion of Fintech startups active in the global money transfer market, this is especially pertinent.
Utilize RemitFinder to compare a variety of remittance service providers on a single screen, making it simple to identify businesses that excel in particular areas and match your criteria for choosing the company that will offer the best exchange rate from Bermuda to the USA.
Utilizing the offers and discounts that RemitFinder partners extend to RemitFinder users like you is another surefire way to lower your costs and increase the return on your investment.
Make sure to frequently check in to see which money transfer providers are the most affordable for sending money from BMD to USD because we are constantly adding new service providers.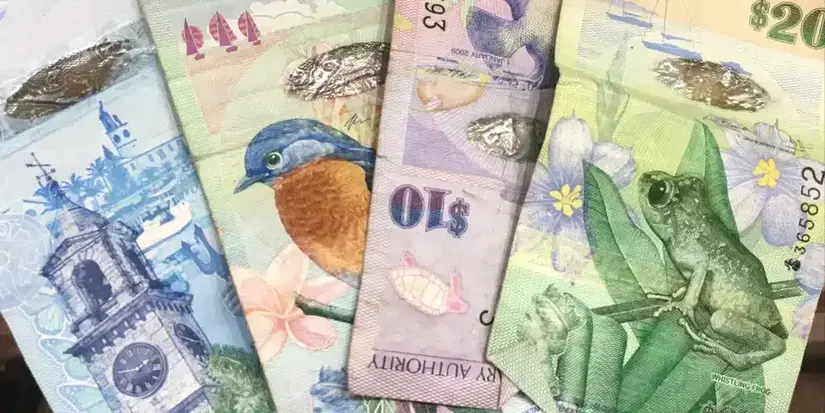 Should I use my bank to send money from Bermuda to US?
International funds transfer offers banks two distinct revenue streams. In the first place, by imposing high transaction fees, and in the second, by offering a poor BMD to USD exchange rate.
Sometimes, even though the rate may be much lower than the actual transaction fee, the cost of the transfer for you still increases. This is known as a hidden fee.
You would want to make sure that the recipient of your money receives the maximum amount because it is obvious that your goal is to maximize the use of your hard-earned money.
Reducing the fees on money transfers from Bermuda to the USA is one easy way to accomplish this. Additionally, banks typically do not offer low fees. To ensure you can compare a variety of options, be sure to utilizing RemitFinder's real-time online money transfer comparison tool.
Today, the majority of remittance companies provide bank to bank transfers for customers sending money from Bermuda to the USA.
They achieve this by giving you the option to fund your transaction using your local Bermudan bank account and by letting you select the recipient's bank account in the USA for the payout. But compared to your bank, you'll probably get much better rates and lower fees.
What is the fastest way to send money from Bermuda to the USA?
If you must send money urgently from Bermuda to the USA, it might be a stressful experience. How do you decide which course of action to take to guarantee that your money gets to its destination as quickly as possible?
In order to convert BMD to USD, you must first make sure you are selecting the appropriate payment method. Your payment options with the majority of remittance companies include cash, credit or debit cards, direct bank transfers, wire transfers, and so forth.
Compared to cash payments, digital payment methods like bank and wire transfers will undoubtedly delay your transaction.
On the receiving end, your recipient also has a variety of options for getting their money in US dollars. The payout options typically include cash pick-up, direct bank transfer, filling up a mobile wallet, and mobile airtime top-up.
If transaction speed is crucial, you might opt for cash pickup if the recipient has access to a nearby pickup location.
Just be mindful that handling cash carries risk, especially when dealing with larger sums, and that the exchange rate may not be the best. If not, the next fastest method—absent bank holidays—might be a mobile airtime top-up or a bank deposit.
The amount of time it takes to complete a foreign exchange transaction and other variables, such as the amount being transferred and compliance and regulatory procedures, differ between service providers.
If you have any questions about how remittances generally operate or what influences the speed of your money transfers from Bermuda to the USA, consult RemitFinder's remittance guide.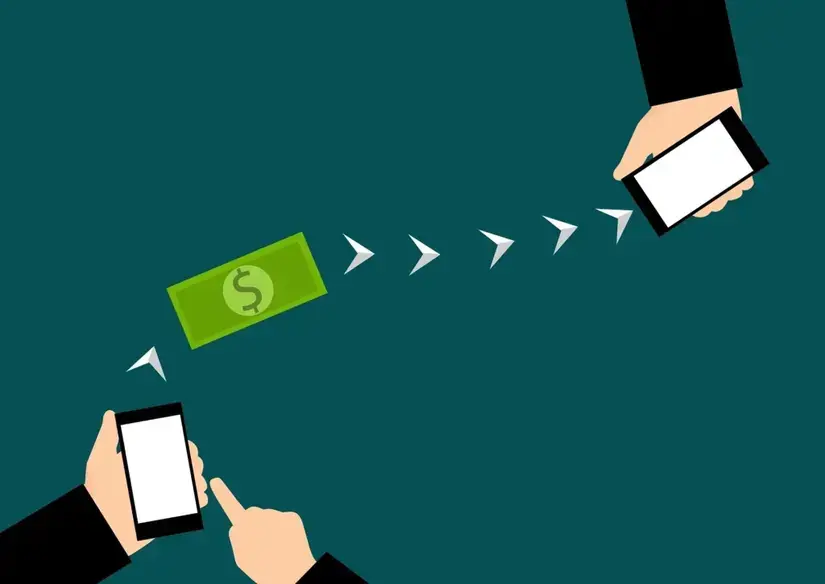 Which companies offer the best money transfers between Bermuda and the USA?
Choosing the best company might not be easy due to the abundance of players in the ecosystem for money transfers from Bermudians Dollars to US Dollars.
You can pick from a wide range of options, including well-known companies like Western Union and MoneyGram, multi-currency bank accounts, and burgeoning Fintech firms.
Then there is always the possibility of using your local Bermudan bank, which may also be able to send money to the USA. It can be challenging to choose the business to give your business to with all these options in front of you.
You can definitely map out a course of action with the assistance of the RemitFinder remittance engine. Once you've decided on your source and destination nations, we compare a wide range of businesses to give you a comparison table that's simple to understand. Here, it's simple to see which businesses can meet your particular requirements.
We also obtain special discounts and offers from different remittance providers to further lower the cost of your BMD to USD money transfers. This will increase the total amount your recipient in the USA receives, so be sure to take deals into account when choosing the best provider for your subsequent Bermuda to USA transaction.
How to Send Money from Bermuda to US via RemitFinder
Sending money abroad is a very common practice these days, especially given the sizeable population of expats who live abroad. Please read on if you're one of them and need to send money from Bermuda to the USA.
Finding the best company to move your money abroad is one of the most difficult tasks in the world of foreign currency transactions. There are so many options for sending money from Bermuda to the USA that you might feel a little confused.
RemitFinder can help in this situation. You can unwind while we do the legwork of finding and evaluating a variety of money transfer companies.
Once you've chosen your provider, send money by following the step-by-step instructions below.
As part of the registration process, provide your name, address, a photo ID, and other pertinent data. By disclosing this information, you can ensure that compliance regulations are followed. Forex companies are regulated to protect your money.
Give the recipient's name, address, and a US bank account where they can receive money in US dollars.
Then, give the provider the information for your Bermuda bank account so they can transfer the funds to you and complete the transaction on your behalf.
Finally, choose the amount you want to transfer and click Send.
Your transaction will get started, and the provider will keep you informed as it goes along.
Additionally, keep an eye out for any coupon codes for sales or promotions, as these could help bring down the cost of your remittance. It's a simple process, and you can watch your BMD move to a different region of the world.
Pained by financial indecision? Want to invest with Adam?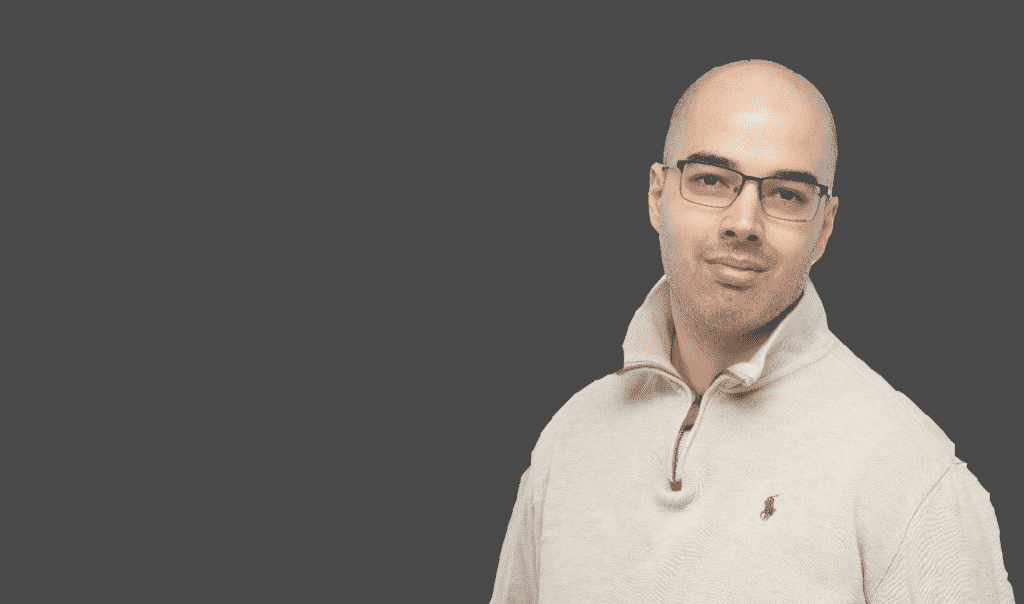 Adam is an internationally recognised author on financial matters, with over 694.5 million answer views on Quora.com, a widely sold book on Amazon, and a contributor on Forbes.