St Lucia Citizenship By Investment Guide
If you have any questions or want to invest as an expat or high-net-worth individual, you can email me (advice@adamfayed.com) or use these contact options.
Introduction
It may appear like a pipe dream to acquire second citizenship in a nation referred to as a lovely island paradise while receiving visa-free entry to more than 140 fascinating foreign locations.
However, that goal can come true by enrolling in the St Lucia Citizenship by Investment (CBI) program and receiving St Lucian citizenship as well as a second passport.
In order to boost the local economy, improve employment opportunities, and boost foreign investment in the nation's infrastructure, the St Lucia government introduced the St Lucia Citizenship by Investment initiative in 2016.
The St Lucia Citizenship by Investment program uses them to build a trustworthy and effective investment process by adopting the best practices from other programs.
Let's discuss what Citizenship by Investment is and why it's so advantageous before looking more closely at the benefits of St Lucia Citizenship by Investment program.
What You Need To Know About St Lucia
St Lucia is a tiny island nation with less than 200,000 inhabitants. It is the ideal location for a tranquil, carefree island lifestyle, particularly if you enjoy sailing or own a yacht.
There, you may enjoy the best of all possible worlds, including dual citizenship, a secure and tranquil beach lifestyle, visa-free travel to over 120 countries, and a wealth of financial options.
The best thing is that, in spite of all these wonderful benefits, the cost of living is still far lower than in many American cities. The East Caribbean dollar is used as the unit of exchange, and it is pegged to the US dollar. What St Lucia lacks is ultimately the crucial question.
An international airport with flights to the majority of the main American cities is conveniently located in St Lucia. It is situated near Central and South America and borders the Eastern Caribbean Sea and the Atlantic Ocean.
You may spend enjoyable weekend getaways touring North or Latin America if you ever grow sick of lounging on the beach or trudging through hiking trails.
Overall, St Lucia's position is quite good for vacationers because there are several flights to Europe, which is equally handy. Travel becomes much more enticing thanks to the visa-free passport!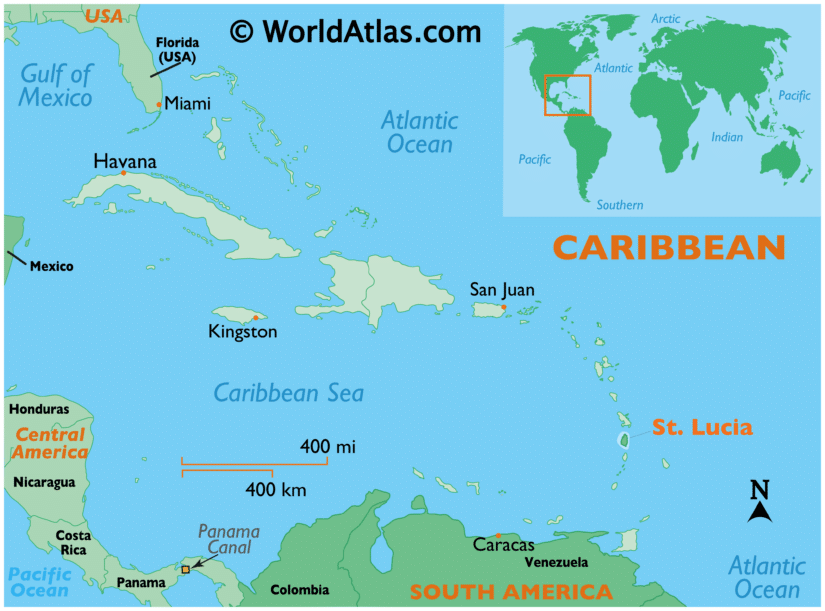 What Is A Citizenship By Investment?
Through a Citizenship by Investment scheme, foreign persons can securely and legally acquire a second citizenship as well as a second passport in a chosen nation.
In exchange for granting investors citizenship, the nation sponsoring the Citizenship by Investment program obtains worthwhile international investments to expand and improve its infrastructure and economy.
Due diligence is a procedure that all applicants to the St Lucia Citizenship by Investment program must go through to assess their risk of engaging in criminal conduct or corruption.
For persons with weakened passports who may not otherwise have much international travel, Citizenship by Investment programs is quite advantageous. Citizenship by Investment initiative offering nations provides strong passports.
They provide investors with the chance to get a second passport that entitles them to visa-free entry into a lot more nations than their primary citizenship would.
These schemes often demand that participants invest in real estate that has received government approval or pay a non-refundable donation. They could also be able to deposit money into a bank or buy government bonds.
What Is St Lucia Citizenship By Investment?
The St Lucia Citizenship by Investment program allows applicants to get citizenship and a passport in just six months after applying for a second nationality in St Lucia.
No specific language proficiency is required for applicants to the St Lucia Citizenship by Investment program; it is accessible to all nationalities. Remote application submission is possible without travelling to or relocating to St Lucia.
There are three ways for applicants to apply to the St Lucia Citizenship by Investment program. To help the island's infrastructure and utilities, they can make a non-refundable donation to the National Economic Fund (NEF).
A second choice is to make an investment in a real estate venture that has been authorized by the St Lucia Citizenship by Investment Unit. The third option available to applicants was to invest in non-interest-bearing government bonds.
Depending on the applicant's investment choice, additional processing costs may be required. Depending on the investment plan, there are extra costs for partners and dependents.
What Are The Advantages Of St Lucia Citizenship By Investment?
While gaining a second citizenship from St Lucia through the St Lucia Citizenship by Investment program does not need investors to move to the island, it does provide them with the freedom to freely take advantage of all the wonderful benefits St Lucia has to offer.
St Lucia, a magnificent island resort with mountains, stunning beaches, and lively local culture, is home to over 170 000 people. Both picturesque towns and stunning natural wonders may be found there.
With the renowned Piton Mountains on its west coast and rainforest with waterfalls and hiking routes, there are several outdoor experiences to be had. There are several top-notch resorts, eateries, and volcanic beaches for people who wish to unwind.
Citizenship in St Lucia provides a lot of advantages for those who want to grow their business, visit new foreign locations, or move to a place where their family may live better.
A desirable location for businesses and professionals, St Lucia boasts one of the most varied and strong economies in the Caribbean.
More than 140 nations and territories, including the Schengen Area and the United Kingdom, can be entered without a visa with a St Lucia passport. France, Norway, Ireland, and Singapore are just a few nations without visa requirements for St Lucia.
The benefits of St Lucian citizenship include having the ability to vote, buy property, and live and work there permanently. Non-residents are not subject to St Lucia taxes either.
Newborn childrenof investors may acquire citizenship by descent from St Lucia and receive a passport. The St Lucia Citizenship by Investment also enables investors to keep their prior citizenship and take advantage of dual citizenship benefits.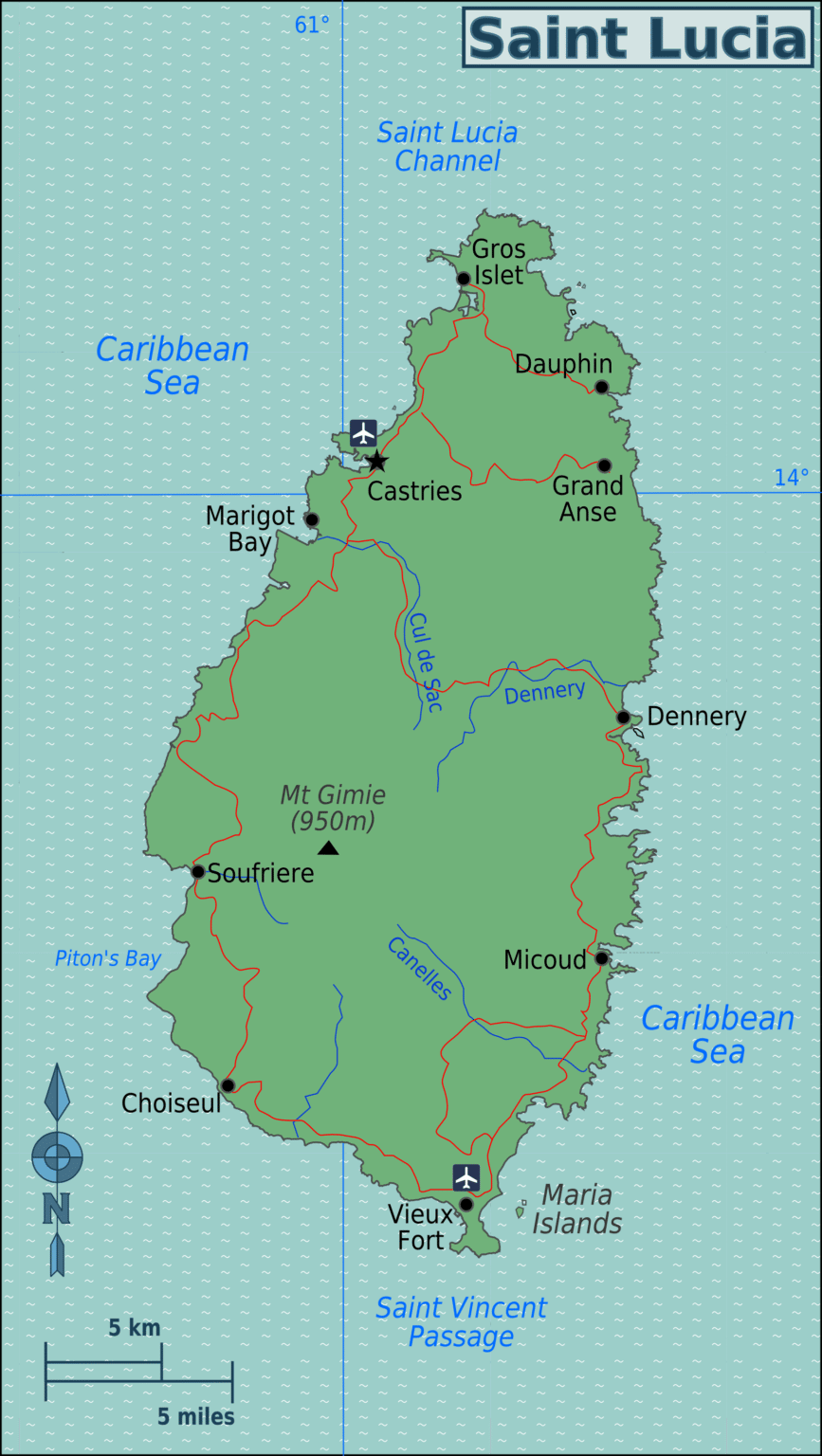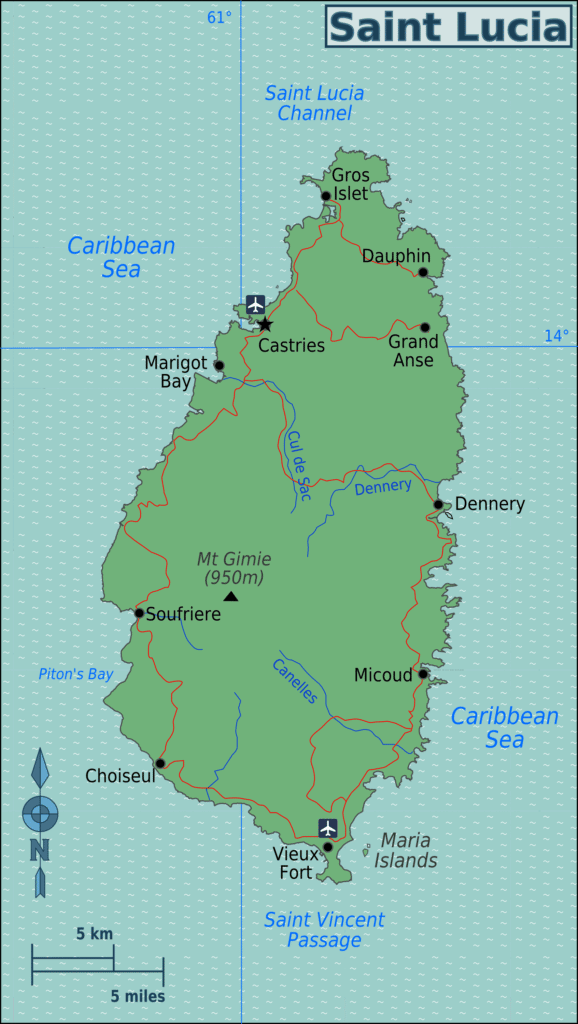 Who Can Apply For St Lucia Citizenship By Investment?
An application for St Lucia citizenship may be submitted by any adult over the age of 18 with a clear criminal history. They have to demonstrate that they will be able to make the investment payments from a dependable source of money.
In addition to the primary applicant, dependent parents and children under the age of 30 may also be eligible. Additionally, this is valid for the applicant's younger, dependent, unmarried siblings.
To make sure they don't have a criminal past, the primary applicant and any dependents older than 16 must go through a due diligence procedure.
What Are The Basic Requirements For St Lucia Citizenship By Investment?
The Citizenship by Investment Statute No. 14 of 2015, Section 33, established the St Lucia National Economic Fund (NEF), which accepts the program's qualifying investments and gifts.
This act governs the St Lucia Citizenship by Investment Program. The government will employ this money in accordance with the national development strategy.
The program demands that applicants contribute significantly to the nation's economy. In exchange, the applicants and their families are given full citizenship, subject to a rigorous application procedure and background checks.
To be eligible, a person must be at least 18 years old, complete the prerequisites for applying, and choose one of the following investment options:
Purchase of real estate from an authorized real estate development for a minimum price of USD 200,000, which must be kept for a minimum of five years.
Participation in an economic project that has been authorized, with a minimum investment of USD 3.5 million and the creation of a minimum of three permanent employees. Alternatively, a combined commitment of USD 6 million (with each applicant pledging a minimum of USD 1 million) with the establishment of no less than six permanent positions
Donation to the National Economic Fund of $100,000 that is non-refundable for a single application. Alternatively:

For a primary applicant and spouse: USD 140,000
For the primary applicant, their spouse, and a maximum of two eligible dependents: USD 150,000
For each extra dependant applying along with the primary applicant, spouse, and two other qualified dependents: USD 15,000
For each eligible dependent: USD 25,000

Investment in government bonds with a face value of at least USD 300,000 that must be held for at least five years. plus a USD 50,000 administrative charge.
All qualified dependents must be free of any felony convictions and be the subject of no active criminal investigations.
A person who is or has been involved in any action that is likely to bring St Lucia into discredit or is considered to be a possible security concern will not be granted citizenship.
What Are The Investment Schemes To Obtain St Lucia Citizenship By Investment?
Three main investment options are available to obtain the St Lucia Citizenship by Investment program in order to gain a second passport and citizenship.
Investors should carefully examine the appropriate plan for their particular scenario before submitting their application because the St Lucia citizenship criteria and costs vary for each scheme.
Those that qualify may choose from the following options:
Donation To The St Lucian National Economic Fund
The National Economic Fund was established in order to attract international investment to support government-sponsored projects, therefore enhancing local utilities and infrastructure.
The amount of the compulsory non-refundable contribution, often known as a "donation," is determined by the applicant's dependents. A single application is only eligible for a $100,000 grant.
The sum is $140,000 for the primary applicant including their spouse, and a family of four must invest $150,000. Any extra dependents will require a $15,000 investment from the applicant.
Real Estate Investment In St Lucia
With a $300,000 minimum investment, applicants may decide to fund a St Lucia real estate venture that has received government approval.
In the event of approval, the investor is required to keep the property for a minimum of five years following the issuance of citizenship. Only after those five years may the property be sold once more in accordance with the St Lucia Citizenship by Investment program.
The primary applicant for themselves and any dependents must pay government fees that are associated with this program. Government costs start at $30,000 for a single application and go up to $45,000 if the applicant also includes their spouse. There are additional costs for dependents.
There is an extra charge of $10,000 per application for dependents who are older than 18. For the first four children, a $5,000 extra cost per dependant under the age of 18 will be charged. The payments rise to $10,000 for the fifth and subsequent children.
Investing In St Lucian Government Bonds
Investing in government bonds from St Lucia is an easy way to obtain a second citizenship. Bonds can be bought by investors in their own names. These bonds must be kept by them for a minimum of five years.
It's vital to remember that since these bonds don't pay interest, the only amount that can be repaid is the initial purchase price. Single applicants must be willing to invest $500,000 to take part in this initiative.
This sum rises to $535,000 when their spouse is included, and to $550,000 when their spouse and two dependents are included. Each applicant must pay $25,000 for each additional dependent. A $30,000 non-refundable administrative charge is furthermore due.
Starting An Enterprise In St Lucia
Applicants who choose the St Lucia citizenship through entrepreneurship option have a choice of seven options.
Specialty Dining Places
Ports for cruise and marinas
Farm processing facilities
Medical products
roads, highways, bridges, and ports
institutions and resources for research
Offshore colleges
Following approval of a St Lucia citizenship application made through the enterprise route, the following minimum investment is needed:
Non-refundable administrative fee:
$50,000 for a single application
$35,000 for each additional dependant who is above the age of 18
$25,000 for each additional dependant under the age of 18
Additional expenses
Due Diligence: The primary applicant is eligible for $7,500 in addition to $5,000 for each qualified dependant over the age of 16.
Processing costs: $2,000 for the primary applicant and $1,000 for each eligible dependent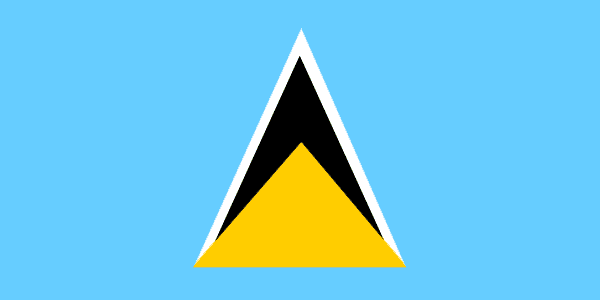 What Is The Process Of Applying For St Lucia Citizenship By Investment?
STEP 1: Talk To A Government-Authorized Agent
Investors who want to apply for St Lucia Citizenship by Investment program must do so through one of the nation's authorized agents.
Authorized agents have experience applying for the St Lucia Citizenship by Investment program. They are prepared to assist applicants with their applications and address any queries or worries they may have.
STEP 2: Select The Investment Scheme That Best Meets Your Needs
The investment choice that best meets the needs of the applicants will be chosen. There are three variants, each with different specifications, as was already explained.
To decide on the type of investment they wish to make, applicants need carefully weigh each choice. Prior to selecting an investment solution, it is crucial to comprehend the costs for dependents and spouses.
STEP 3: Compile All Required Documents And Application Forms
The applicants will compile all the paperwork and application papers needed by the program after they have determined which investment option is the best fit for obtaining St Lucian citizenship.
If you need help, you can a lawyer that would take charge of gathering, translating, and notarizing the necessary papers so they may submit them to the St Lucia government.
The application will then be examined and the due diligence procedure will be carried out by the St Lucia Citizenship by InvestmentI Unit.
A fee for application processing and due diligence will be demanded from applicants during this period.
Document requirements for the St Lucia investment initiative in general are as follows:
Original birth record extract or a legally valid copy of the birth certificate
Authenticated proof of a name change (if applicable).
Permanent residence card (if applicable).
National identity card (if applicable).
Certified colored copies of your current passports that include your name, photo, citizenship or nationality, date and location of issuance, passport number, and the government that issued the passports.
Photograph and signature certificate. Please enter N/A in the designated signature space for minors under the age of 18 or if they are dependant.
Each applicant must provide six recent, authentic passport-sized pictures. Face must be plain and neutral. The Medical Examiner Declaration requires the attachment of 1 picture.
A recent three-month proof of a home address. Examples include a certified copy of a current utility bill that matches your address OR a bank statement with your complete name and address to demonstrate address proof.
Certificate of a marriage or divorce.
Military service card copy (if applicable)
Affidavit from spouse or ex-spouse relating to children.
Affidavit of support for dependents.
Educational transcripts and diplomas
Certificates from the workplace and from the classroom. Children above the age of 18 should also submit these.
A letter of recommendation (reference letter) from a lawyer, a chartered accountant, or someone in a similarly reputable field. This is valid for the six months before the application's submission.
Supporting documents for the application:
STEP 4: Await The Result
When an application is submitted, it will be reviewed together with the applicant's personal background as part of a procedure.
Direct evaluation of applications results in a decision by the St Lucia Citizenship by Investment authorities.
The St Lucia Citizenship by Investment unit will inform the applicant in writing of the application's status at the conclusion of the processing period. Those who are selected can proceed to the next stage.
STEP 5: Complete The Investment
The last payment for St Lucia citizenship can be made by applicants once they have been informed that they have been accepted into the St Lucia Citizenship by Investment program.
STEP 6: Receive Your St Lucia Citizenship
The St Lucia Citizenship by Investment Unit will process the applicant's payment after which the organization will issue the applicant with a certificate of registration, legally granting citizenship.
A St Lucia passport application must include this certificate of registration as the primary supporting document.
Final Thoughts
Even though St Lucia is relatively a newcomer to the club of countries offering Citizenship by Investment, it has a strong foundation. The St Lucia citizenship by investment program is well-regarded due to its high criteria and rigorous due diligence procedures.
Some issues still need to be addressed, namely the government's inexperience in managing such a program, which deters potential developers.
For instance, the Range Development firm decided to focus on development in Grenada rather than continuing with plans to build a Ritz Carlton in St Lucia due to the country's poor administrative efficiency.
Failures like these matter since many Caribbean nations have comparable Citizenship by Investment programs with remarkably similar benefits and costs.
Experts are confident that St Lucia will succeed if given additional time, though, because of their cool-headed strategy.
If you are interested in getting an St Lucia Citizenship By Investment, you should talk to a financial planner for proper advice.
Pained by financial indecision? Want to invest with Adam?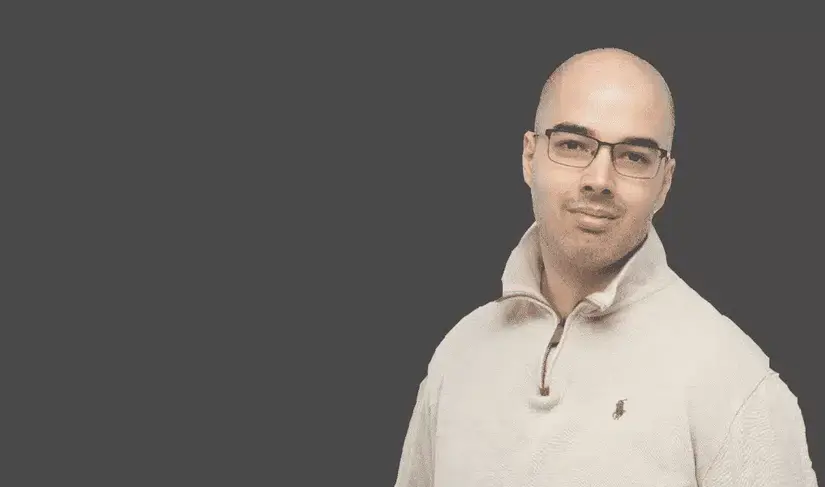 Adam is an internationally recognised author on financial matters, with over 583.2 million answers views on Quora.com and a widely sold book on Amazon and a contributor on Forbes.