Let's take a look at the 15 best banks for retirees.
If you are looking to invest as an expat or high-net-worth individual, which is what I specialize in, you can email me (advice@adamfayed.com) or use WhatsApp (+44-7393-450-837).
Introduction
Discounts on everything, including bank accounts, restaurants, and movie tickets, are one of the benefits of getting older. The best banks for retirees offer a variety of discounts and fee waivers to help you preserve your nest egg for a little while longer.
Remember that different banks will have different eligibility requirements as you search for the ideal senior bank account: the average age is 62, but some banks let you sign up as early as age 50.
Comparing benefits is simple once you establish where you are eligible. Keep an eye out for things like higher interest rates on savings accounts, free checking, or deals on other banking services like renting safe deposit boxes or lower interest rates on loans.
How to Choose the Best Banks for Retirees
Banks want to attract business from seniors as well, which is why they will offer you a variety of retirement plans and a host of benefits. However, it is up to you to decide which benefits are more important to you than your needs.
To decide how to maximize the results from the benefits, consider the following questions:
Do you want a bank close to your home?
Do you frequently pay with checks?
Does the package meet your requirements?
Which of their interest rates is the highest that they are offering you on your account?
What advantages do they offer with regard to ATMs?
Is it simple to use and understand the online portal?
How do they stack up against a nearby credit union?
The banks and credit unions are they reachable?
Additionally, in addition to looking at all of the costs, you should also consider the benefits for you personally and how they will enhance your life.
15 Best Banks for Retirees
1. TD Bank
The 60 Plus Checking Account from TD Bank combines a low opening balance requirement with no fees, complimentary checks, and discounts on particular loans. Also, interest is earned on the account. As a result, TD Bank is the best among the best banks for retirees.
Anyone 60 years of age or older may open a 60 Plus Checking Account with just a dollar deposit. Although the interest rate on the account is negligible (0.01%), it is still better than the zero offered by other national banks. There is a $10 monthly maintenance fee for the account, but it is waived if you maintain a minimum daily balance of $250.
For seniors only, this account provides a number of free benefits. Online or paper statements, money orders, or official bank checks are all free of charge.
Free checks with the TD Bank logo (or get a discount on select check styles if you prefer). Additionally, you can benefit from a 0.25% discount on personal and home equity loans.
At the moment, TD Bank has over 1,200 branches spread across 16 states in the United States, with the majority of them in the states of New York, New Jersey, Massachusetts, Florida, and Pennsylvania.
You will also have access to TD's mobile app and online banking, which will let you track your accounts, pay bills, transfer money, deposit checks, and use Zelle to send money directly to another person.
2. Axos
Many banking services, such as overdrafts, that most rivals charge for, are free with the Axos Golden Checking account. In addition, you can open an account for free and earn interest.
Anyone 55 years of age or older may open a Golden Checking account, which has one of the lowest age restrictions for senior accounts that we've found. This account does not charge a monthly service fee and does not charge an overdraft or insufficient fund fee, which is unusual compared to the majority of the accounts we reviewed.
The minimum deposit needed to open the account is $50, which is slightly more than other accounts' minimum requirements but still not prohibitively expensive.
0.10% interest is paid on all balances under $100,000 once the account is open, which is a respectable rate given that the majority of checking accounts don't offer any interest at all. There is no minimum monthly balance requirement.
Although Axos doesn't have its own ATM network, you can still use the more than 55,000-strong Allpoint network without paying a surcharge, as well as ATMs at Target, Ralph's, CVS, and Rite Aid pharmacies.
Axos will cover up to $8 in monthly domestic ATM fees if you must use an out-of-network ATM. You won't be able to visit a bank branch since it is an online bank.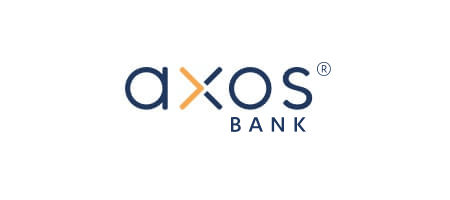 3. Citibank
The best rate for seniors among the best banks for retirees is Citibank's Basic Banking package, which offers unlimited check writing, waived ATM fees, and a savings account that earns a competitive interest rate.
Seniors who are 62 years of age or older will not be charged the $12 monthly fee for Citibank's Basic Banking package, despite the fact that this is not an account that is specifically created for them.
Overdraft and insufficient funds fees are not waived, but Citi does charge a lower fee ($34) than the majority of other national banks.
There is no required minimum opening balance, and there are no fees associated with writing as many checks as you want. On all balances in the account, you can earn 0.50% interest in the savings category.
Additionally, you'll have access to Citi's mobile banking app and more than 65,000 ATMs located all over the country, allowing you to manage all of your accounts without having to go to a branch.
If you use an out-of-network ATM, Citibank won't charge you anything; however, the ATM owner may charge you a fee; Citi won't cover out-of-network fees.
If you believe you are the victim of identity theft, Citibank's Identity Theft Solution will offer professional guidance on how to find any accounts that may have been compromised, contact Transunion to place a fraud alert on your credit report, assist you in filing a police report, and keep you informed of the progress of your claim. Additionally, you'll discover useful tools to help you learn how to protect your personal information and spot potential scams.
4. US Bank
One of the best banks for retirees with a lot of perks goes to US Bank because of the Easy Checking account, which offers waived fees, discounts on paper checks, and free safe deposit boxes.
With just a $25 opening deposit, you can open an Easy Checking account with US Bank. Those 65 and older are exempt from the $6.95 monthly service fee, which is a higher age requirement than at other national and online banks we looked at. Additionally, US Bank will not charge senior customers the $2 paper statement fee.
A free first box of checks with the US Bank logo or a 50% discount on additional personal check designs are two additional benefits. Then, whenever you reorder either check design, you will receive a 50% discount. You'll also receive a 50% discount on the cost of renting a safe deposit box.
You can keep track of your accounts, get security alerts, make payments, and send money using Zelle with the help of US Bank's free online and mobile banking.
While using the more than 30,000 US Bank and MoneyPass ATMs is free, using out-of-network ATMs carries a $2.50 fee, which is slightly less than what other banks charge. Out-of-network fees aren't reimbursed by US Bank.
5. Fidelity Investments
The checking-account equivalent offered by Fidelity will be very appealing to retirees who are willing to conduct their banking online.
Fidelity Cash Management offers additional deposit insurance, earns interest, and is free.
Despite the lack of a full-service bank, Fidelity Investments' Cash Management account provides all the features of a low-cost checking account. It yields a respectable 0.25% and has no monthly fees or minimum balance requirements. Paper statements, cashier's checks, and standard checks are all free; the account also covers all domestic out-of-network ATM fees.
Although Cash Management is technically a brokerage account, funds are covered by the Federal Deposit Insurance Corp., and you are protected against bank failure for up to $1.25 million rather than the standard $250,000 per depositor per institution, thanks to a cash-sweep program that holds funds at various institutions.
You don't need to open another Fidelity account to use Cash Management, but there are many options available if you want investment services, from the robo-adviser Fidelity Go to in-depth financial planning and investment advice ($250,000 asset minimum for Fidelity Wealth Services).
6. Discover
Discover provides one of the highest APY interest rates in addition to account-specific advantages.
This checking account has no monthly service fees, no opening deposit requirements, and no minimum balance requirements to keep it open.
Regardless of your account balance, Discover also provides a 2.10% APY. The 2.10% applies even if you only have one penny in your account.
As a result, you can take advantage of Discover's deposit accounts to the fullest extent possible without keeping a sizable portion of your capital in the bank. It may therefore be among the best banks for retirees.


7. Capital One Bank
Excellent 24/7 online and phone support is available from CapitalOne along with a savings account that is always accessible.
They are one of the few banks that provide an FDIC-insured money market with an extremely high 2.00% APY interest rate, which is unheard of for a bank. The minimum balance for those money market savings is likewise very low.
The same is true for kid's savings accounts and standard 360 savings accounts in terms of minimum balance requirements. It is therefore the best bank account for retirees.
As the child/grandchild gets older, the 1.00% APY rate will accrue compound interest.
Also available are Traditional and Roth IRA savings accounts. With CapitalOne, there is a wide range of excellent options available.
8. American Express
American Express offers one of the highest interest rates for personal savings accounts, despite the fact that it isn't the first bank that comes to mind (people typically associate AE with credit cards).
There are no fees and no minimum monthly balance requirements. Nearly all features are available 24/7 and are covered by FDIC insurance.
The ability to maintain and link your regular checking account is one unique feature of American Express. You are not required to change banks.
If you and a close friend share savings, you can link up to three bank accounts. They also have an automated phone service that allows you to transfer money at any time of the day.
9. Ally Bank
Ally is an online bank, similar to CapitalOne. As a result, they can provide great interest rates on standard and CD savings accounts.
Deposits are insured by Ally FDIC, and there is no required minimum balance. Additionally, there are no maintenance fee schedules.
The drawback is that there are only a few withdrawal windows, but they are wide enough to not disrupt your daily activities.
Compound interest savings are one of the best aspects of Ally savings accounts.
As a result, you receive a higher yield without doing any extra work because your interest rate is calculated each and every day after the interest is deposited.
10. Citizens Bank
There are numerous savings account options available through Citizens, and even if you can't meet the minimum balance requirements for some of them, the fee is incredibly minimal. Due to this, older savers primarily use these types of bank accounts.
The majority of savings accounts can be opened with no minimum balance. There is a minimal deposit required to start a College Saver account for a grandchild.
Basic savings accounts have very low annual percentage yields (APY), but if you link them to other Citizens Bank accounts, your APY increases.
Regardless of your balance, a Platinum Plus Savings account offers a respectable interest rate and has no monthly maintenance fees.
11. People's United Bank
Even though People's Bank does not offer the highest interest rates, it is one of the best banks for retirees because of its hassle-free, straightforward savings accounts.
The monthly maintenance fee is low, but so is the APY interest rate; fee waivers are available with a meager minimum balance.
Enjoy inexpensive checks, fraud monitoring, and automatic transfers from your checking account to your savings.
People's United offers a fantastic online bill-pay option that automates your payment routine with only a small amount of setup.
Your savings account only requires a minimum monthly balance of $50.00.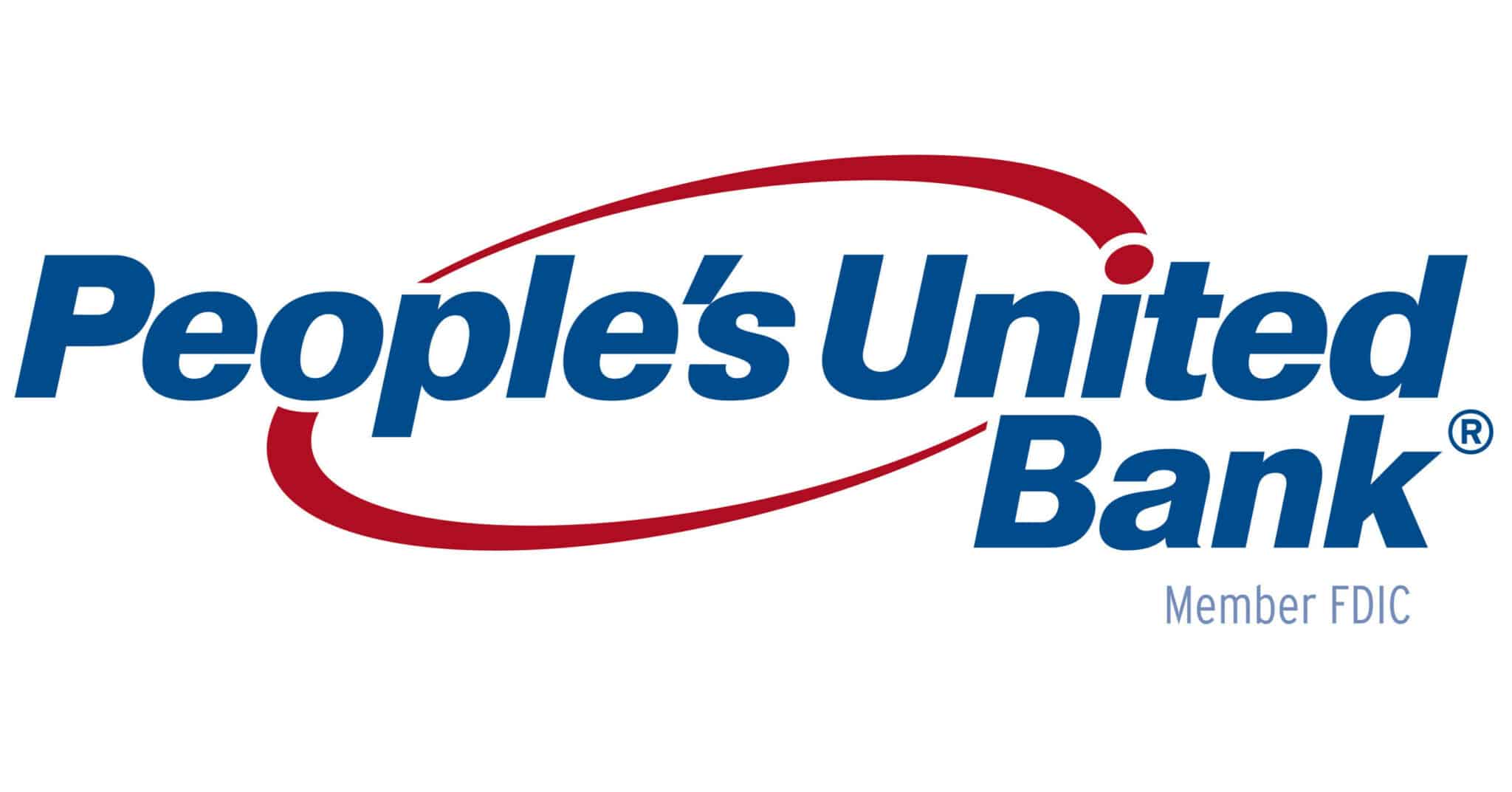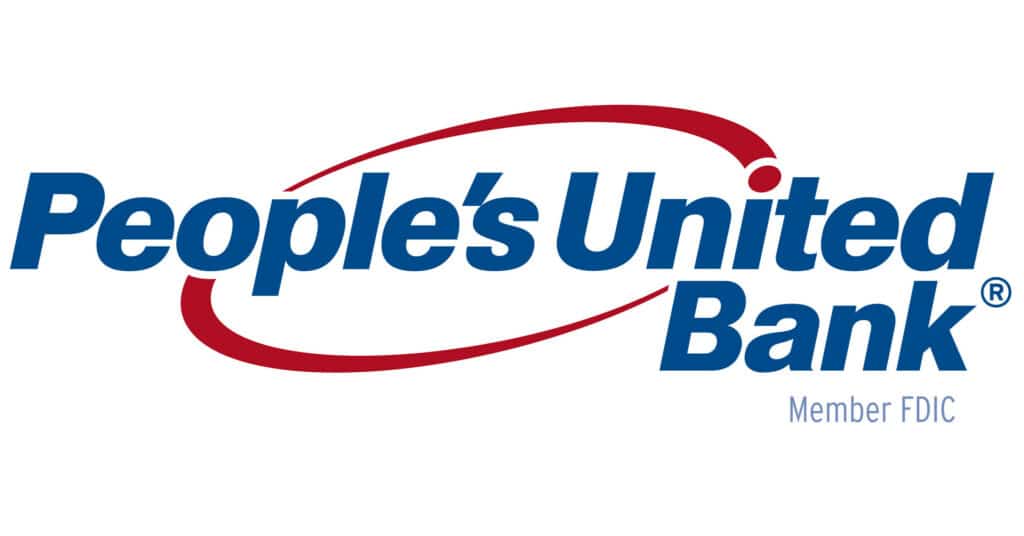 12. Marcus
It is well known that this Goldman Sachs bank offers excellent APY rates of up to 2.15%. The next bank on our list, TD Bank, is incomparable, even at the highest APY.
Marcus has no fees, no minimum deposit requirement, and full FDIC insurance. Even without making a deposit at first, you can open an account for future use.
Marcus also offers a helpful calculator that estimates your potential earnings from high-interest yields.
They contrast their rates with those of the top 50 banks in the country.
13. Gate City Bank
Depending on the options you select, opening a personal savings account at Gate City Bank might result in a high interest rate.
They provide money market savings accounts, conventional personal savings accounts, and even joint savings.
If you don't want to put all of your money in one bank, you can also choose a small savings account.
The Coverdell Education Savings plan will increase over time with a high-interest yield if you're interested in savings accounts for your kids or grandkids.
You're not only putting your money in a safe place when you have more savings account options; you're also increasing your capital and earning more interest.
14. Great Western Bank
Great Western Bank provides a fairly competitive interest rate in addition to its extensive and first-rate customer service staff.
They only need $50 to open one of their savings accounts. You won't be charged an overdraft fee or suffer any penalties if you need to transfer money into your checking account.
You can bank using your smartphone twenty-four hours a day, which is standard in today's world, and using this technology is simpler for seniors. Without having to visit the bank, you can transfer money with their user-friendly app.
Finally, the majority of network ATM fees are refunded. This implies that you will pay them up front but that you might get a refund on your account later.
15. BB&T
Only Americans 55 years of age and older are permitted to open a Senior Checking Account with BB&T Bank due to age restrictions.
It is a great option for senior accounts because of the simple monthly maintenance fees and online banking services available to all account holders.
By making at least $500 in total deposits, or by simply maintaining a daily balance of at least $1,000, you can avoid the $10 maintenance fee. There are no account opening bonuses or APY yields.
Pained by financial indecision? Want to invest with Adam?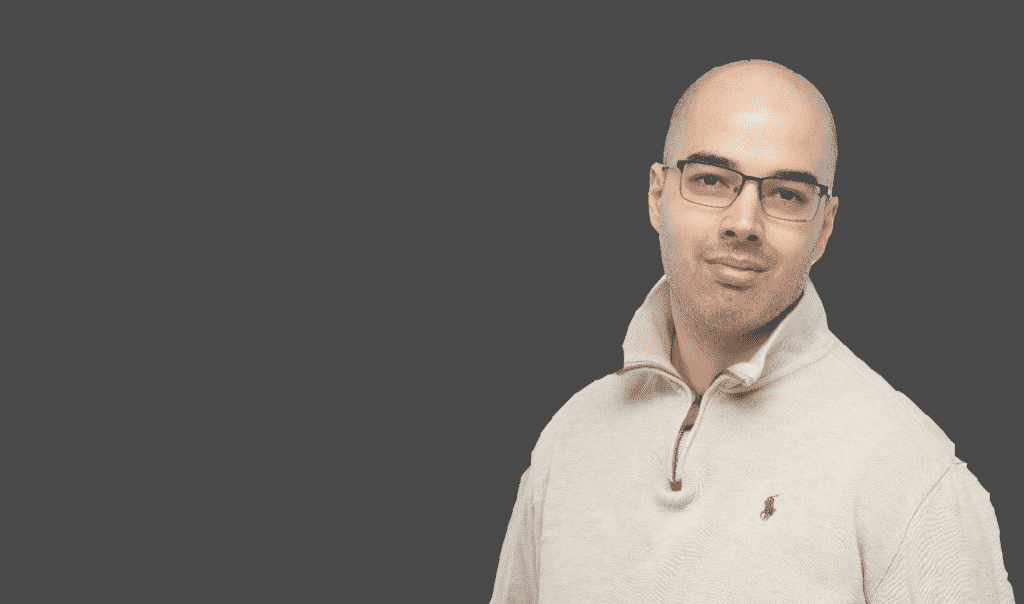 Adam is an internationally recognised author on financial matters, with over 584.6 million answers views on Quora.com and a widely sold book on Amazon and a contributor on Forbes.
Tags
15 Best Banks for Retirees
,
ally bank review
,
axos bank review
,
BB&T senior checking account review
,
capital one bank review
,
citibank bank review
,
citizens bank review
,
discover review
,
fidelity investments review
,
gate city bank review
,
goldman sachs bank review
,
great western bank review
,
How to Choose the Best Banks for Retirees
,
people's united bank review
,
TD Bank review
,
US bank review