Here's a comprehensive guide on how to buy US stocks from Bermuda.
If you want to invest as an expat or high-net-worth individual, which is what i specialize in, you can email me (advice@adamfayed.com) or use WhatsApp (+44-7393-450-837).
Introduction
This article teaches how to trade US stocks from Bermuda, as well as the fundamentals of investing in US stocks and US stock exchanges from Bermuda. The United States has the world's largest economy and stock markets. Energy, utilities, real estate, communication services, and technology are among the key investment industries in the United States.
Bermuda allows you to open a stock trading account. All you need to get started are your name, mobile number, and email address. You can begin investing in US firms once you have established a US stock trading account in Bermuda. Once you have an account, you may start buying and selling US shares from Bermuda, as well as trade leveraged CFD US stocks. You can begin purchasing shares once you have registered and validated your US stock trading account! Using a Bermuda brokerage that allows Bermudian traders to deal in US stocks is a great method to diversify your assets and Bermuda stock portfolio.
Bermudian Citizens Can Invest in the US Stock Market
Bermudian traders can use the internet and desktop or mobile trading tools that support US stocks to invest in the US stock market from their Bermuda residences. There are several options available. Exchange-traded funds (ETFs) are one of the most frequent methods (ETFs).
ETFs are mutual funds that invest in other firms' stocks. These, like stocks, are exchanged on the New York Stock Exchange. They can be acquired directly from the issuers or via Bermuda stock brokerages.
US stocks are a fantastic alternative in Bermuda for diversifying your portfolio. Because the US economy has the largest GDP, the most tech firms, and the most wealth-creating industries, you may invest in US stocks. The stock market in the United States has a minimal correlation with the stock markets in India, making it a desirable investment option.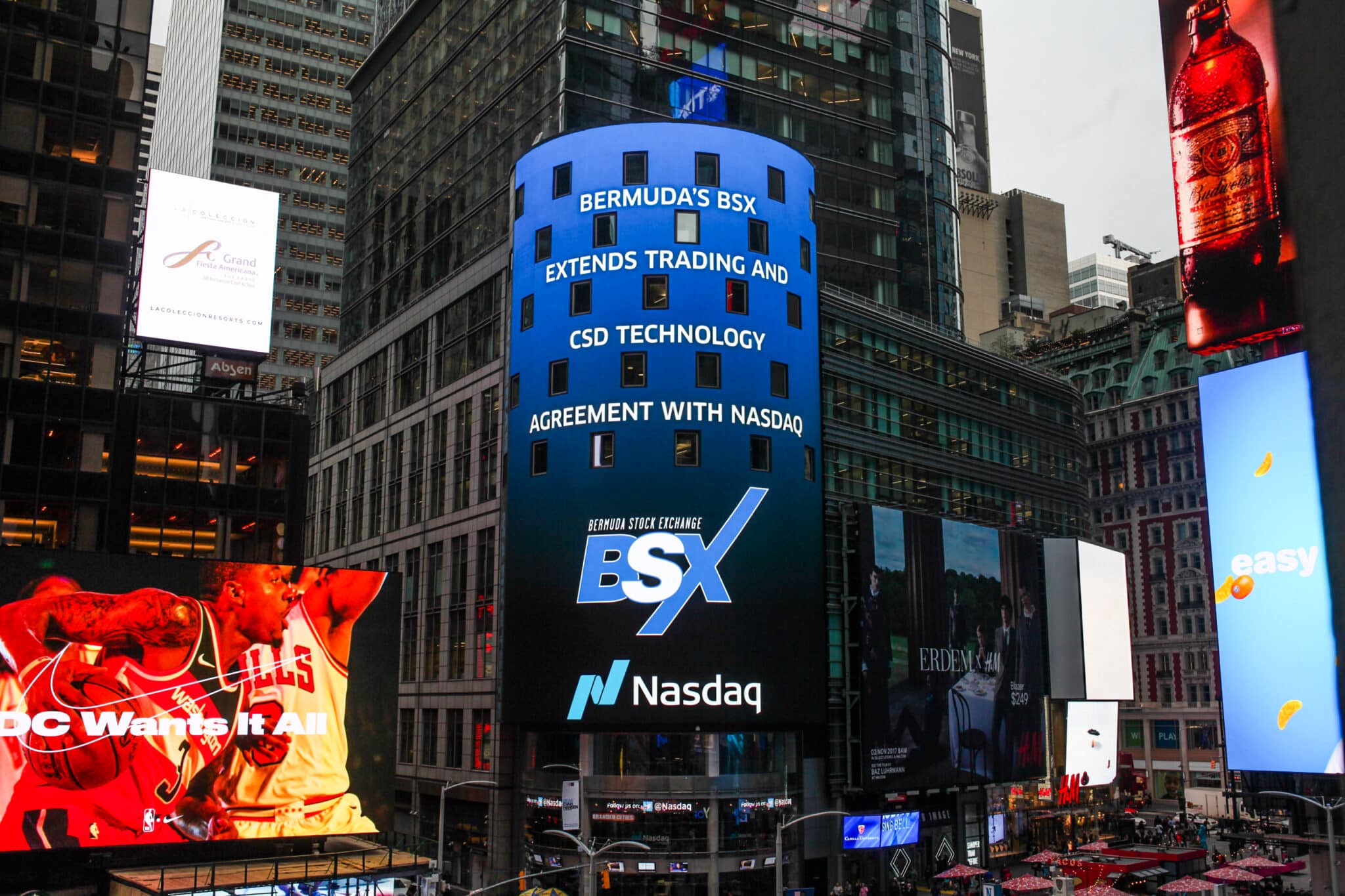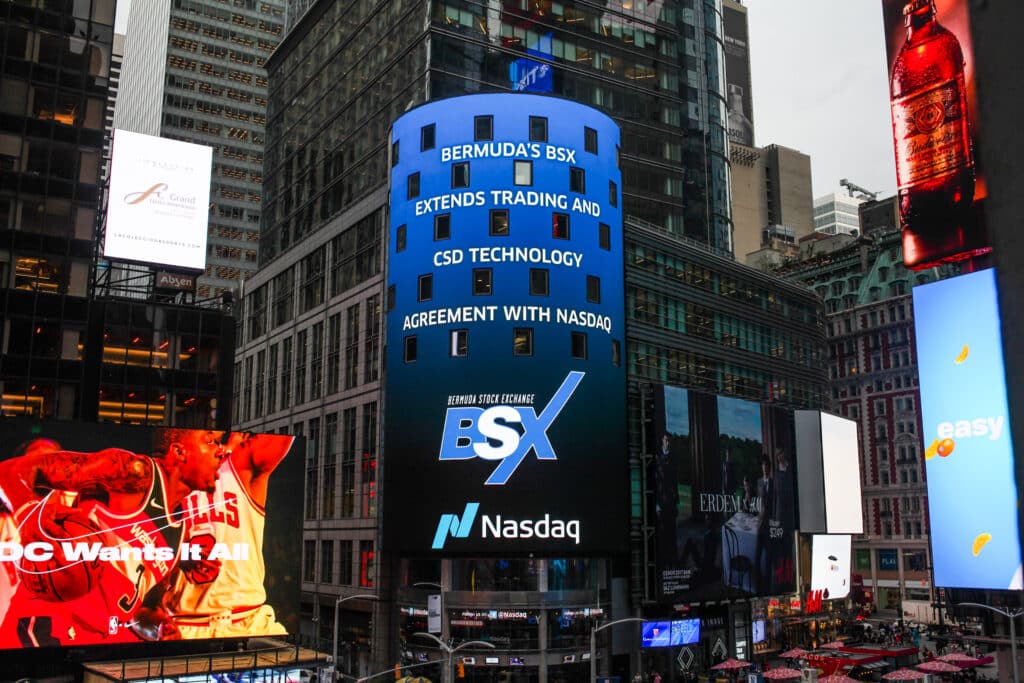 Why Should a Bermudian Invest in the US Stock Market?
The US stock market is a good place to start if you want to diversify your Bermuda portfolio. To begin with, US stocks have the benefit of being accessible to everyone. Bermudan investors can begin investing in US stocks after their Bermuda stock trading account has been verified and financed.
In reality, everyone in Bermuda has easy access to the US stock market, and its vibrant, well-regulated environment is a plus. For instance, the US stock market has beaten both the international and local Bermuda stock markets four times in the previous five years, piqued investor interest.
For the past four years, the US stock market has outpaced the global stock market. In addition to being an excellent investment opportunity in Bermuda, the US stock market is thought to have a lesser risk than many other countries. You'll need to know how the stock markets in the United States function and which stocks are appropriate for your Bermuda investing strategy.
1. Bermuda Investors and US Tech Company Growth
Over the last decade, the number of US technology businesses operating in Bermuda has exploded, with many of them utilizing innovative technologies. Over the last decade, the technological industry has experienced remarkable expansion.
The way Bermudian traders live and work is changing as a result of new technology in Bermuda and throughout the world. The number of creative businesses continues to rise as technology progresses. The new US Tech 125 Index might help Bermudian investors figure out which firms have promising future prospects.
Many firms that have launched on the NASDAQ have been extremely innovative. They hold the key to unleashing the power of invention. This new index is an excellent resource for Bermuda investors seeking to comprehend the world of technology. It informs Bermudian investors about the growth and profitability of US technology businesses. Its worth grows in tandem with its market capitalization.
2. Diversify Bermuda Portfolio With US Stocks
Portfolio diversification in Bermuda should comprise, in addition to US stocks, other forms of assets such as commodities, REITS, and alternative investments. These are all excellent options for Bermuda investors seeking to maximize returns while minimizing risk.
Experienced Bermuda traders frequently trade assets from multiple nations, providing Bermudian stock traders with improved portfolio diversification. Diversifying financial products in Bermuda may boost returns speculatively. US Growth stocks are those that have achieved quick growth and should be of interest to Bermuda traders who are interested in US stocks. They often create higher-than-average revenue.
Value stocks, on the other hand, are those of well-established corporations. They usually pay high dividend yields and create consistent profitability, but they expand at a slower rate than growth stocks.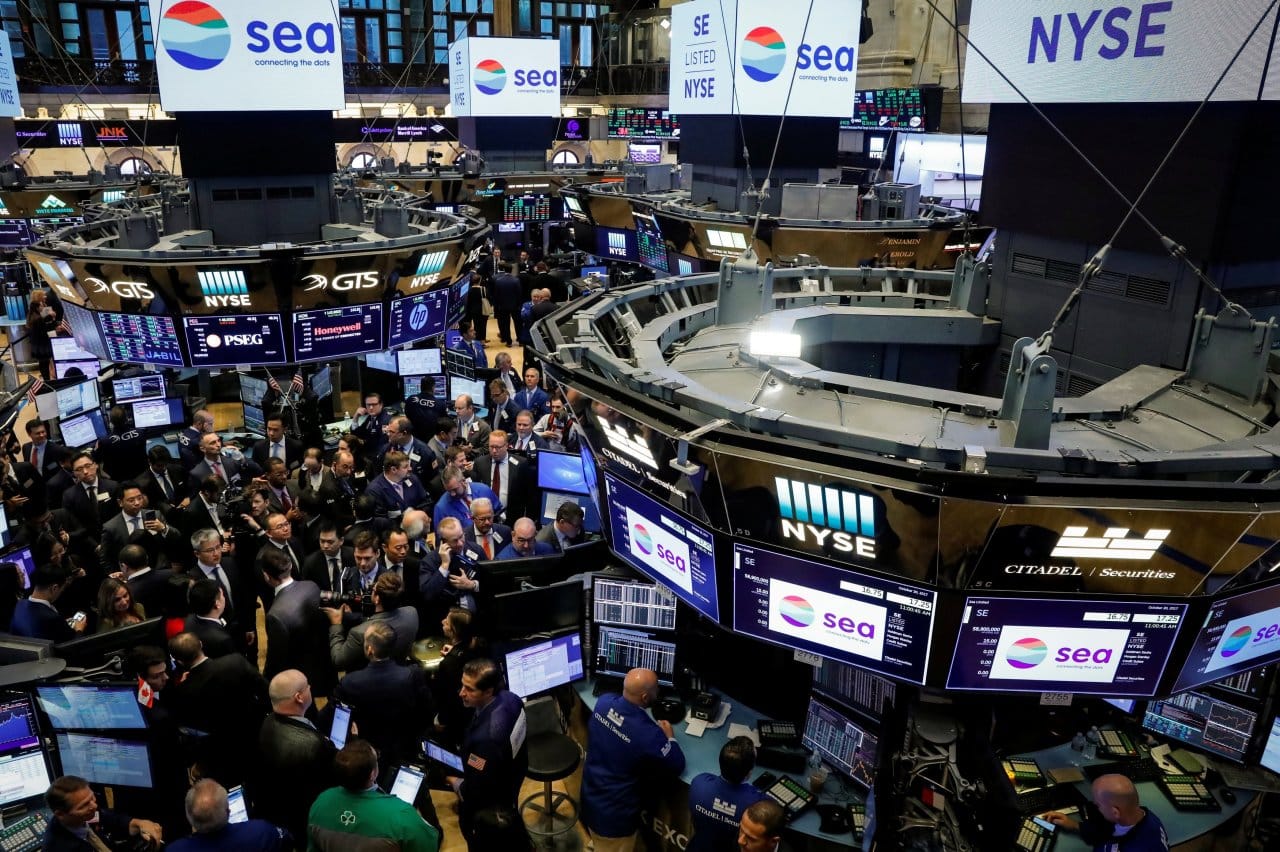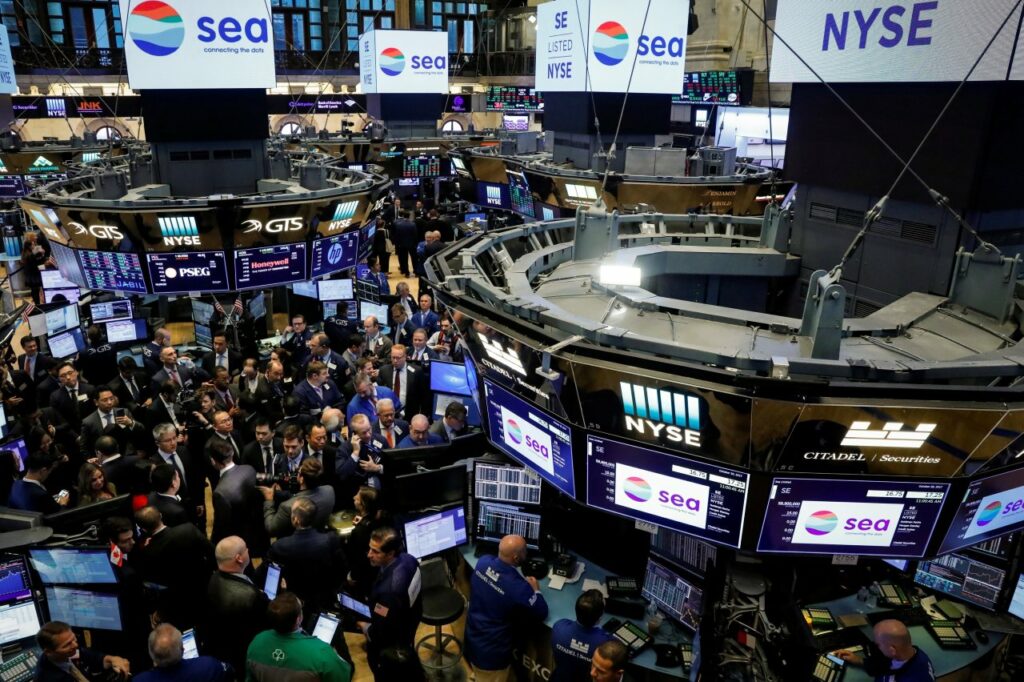 Things to Consider When Investing in US Stocks from Bermuda
When investing in US stocks, there are several considerations to consider in Bermuda. The type of stock you select is the most crucial element. Investing in US stocks in Bermuda is a terrific way to diversify your portfolio and obtain exposure to some of the world's most prominent corporations. The stock market in the United States has a poor correlation with the stock market in Bermuda, which implies there are numerous investment possibilities in the United States.
Direct investment in US stocks necessitates the opening of a Bermuda brokerage account, which permits Bermudian citizens to trade US assets. Investing in US stocks might be a fantastic method for Bermuda to obtain worldwide exposure.
There are several reasons to consider investing in US stocks. Because the US economy has a minimal connection with foreign markets, it is an excellent choice for Bermuda diversified portfolios. It is also a secure and open market.
While investing in the US stock market is hazardous, it may give Bermudian stock traders with the worldwide exposure they require. A reputable Bermuda stock brokerage account may likewise provide a plethora of advantages.
What Are US Stocks?
The stock market in the United States is the largest in the world. It is a large market with strong investment opportunities for Bermudian stock dealers. After a big recession, the stock market in the United States has historically risen. While some businesses have suffered losses, others have been able to recover.
If you're looking to invest in Bermuda for the long term, the stock market is a fantastic place to start. And, if you don't mind a little volatility, the US economy is robust. Stocks can withstand the worst in a robust economy. Although predicting a strong reversal is difficult, it is one of the reasons why Bermuda traders may consider investing in US stocks.
Ways for Bermudian Traders to Invest in the US Stock Market
Bermudians can invest in the US stock market in a variety of ways. Investing in US stocks may impose some regulatory obligations on Bermuda traders. These processes involve creating an account, uploading papers to establish your identity, and validating your Bermuda address.
To begin investing in the US stock market, open an account with a Bermuda stock brokerage business. You must be aware of the current exchange rate. This is especially important when making a major investment. If you are an international citizen, you may be required to present additional documentation to prove your identification in Bermuda. A valid Bermuda Social Security number or a valid Bermuda visa may be among these papers. Some Bermuda brokerage houses will ask you to complete a paper application.
An IRA is another stage in investing in the US stock market. This is a tax-efficient approach to saving for retirement. Traditional and Roth IRAs are available in Bermuda, as are specialty IRAs for small company owners and self-employed persons. While IRAs are a terrific method to invest in stocks, withdrawing funds might be challenging until you are older.
1. Trading Derivatives on US Shares in Bermuda
In Bermuda, derivatives are financial products that derive their value from the underlying asset. These contracts may be used to hedge risks and boost profits while reducing losses for Bermudian traders. They are typically accessible as futures, options, and funds that invest in derivatives.
Derivatives in Bermuda offer a means to bet on US stocks without purchasing them altogether. While share dealing entails purchasing and selling the underlying asset, trading in this manner allows Bermudian stock dealers to speculate on the asset's price without really holding it. It also allows you to trade with leverage, which multiplies your risk.
2. Open a US Brokerage Account from Bermuda
You must first select a Bermuda stockbroker before opening a US stock account in Bermuda. There are several brokers in Bermuda; selecting one who is financially regulated is critical. It is rather straightforward to create a US stock trading account with a Bermuda broker.
First, locate a Bermuda stockbroker who permits residents of Bermuda to trade US stocks. To authenticate your US stock trading account, you'll need to provide your Bermuda passport and a current energy bill. After you've created your login credentials, you may go on to the registration, fundraising, and technical analysis of US stocks.
Once you've decided to register a Bermuda stock trading account in order to trade US stocks and shares, you may start researching and shortlisting fresh US stocks. Non-US citizens can open brokerage accounts with various Bermuda brokerages. The majority of brokerages, on the other hand, will ask you to link your overseas Bermuda bank account. After that, you're ready to start trading.
3. Complete a W-8BEN Form
Foreign people must file a W-8BEN form to obtain a reduced rate of withholding or exemption from taxation for Bermudian US stock trading. This form must be sent to a payer or withholding agency. The procedure might be lengthy. It might also take a long time.
It is a good idea for Bermuda foreign people to enter their country of residence and citizenship. Dual citizens of Bermuda should enter the nation of their citizenship and residency. It's also a good idea to fill out the W-8BEN form with their country of birth. If you are a foreign national and live in the United States, you should not fill out this form.
How to Fund a US Stock Trading Bermuda Account
You may also fund your Bermuda US stock trading account with funds from your personal Bermuda bank account. Bank transfers, debit cards, credit cards, and e-wallets such as Paypal, Skrill, and Neteller are among the additional funding possibilities accessible. You'll also access all of the brokerage's advice, tools, and value. Most Bermuda banks will let you transfer money to a US stock trading platform for free as long as your bank account and the US stock trading platform have the same base currency.
Costs of Buying US Shares
There are a number of expenses involved with Bermuda traders purchasing US stocks, so it's crucial to understand them before getting started. If you want to purchase US stocks online, seek for a Bermuda online brokerage that has Wall Street connections.
You may open an account with any Bermuda stock broker or use an online Bermuda share trading platform to trade stocks on the NASDAQ and the New York Stock Exchange. Each service has its own set of features, so search around and evaluate US stock trading services before committing to one. You'll need to supply your Bermuda ID as well as cash from your bank account to fund your account.
1. Bermuda Stock Trading Accounts with No Commissions
The absence of extra costs for Bermuda stock traders is referred to as zero-commission stock trading. Most brokers charge a trading fee when you buy or sell stock via them. Many brokers impose quarterly management and/or administration fee.
The current trend in the US stock market is zero-commission stock brokerage trading accounts. A Bermuda zero-commission brokerage trading account, as opposed to typical Bermuda trading accounts, waives the commission on specific types of deals. It is also feasible to trade in many markets. This plan allows Bermuda traders to participate in a variety of assets, including currency and derivatives.
2. Bermuda Brokerage Charges on US Stocks
Brokerage costs are fees that brokers charge Bermuda for services they give to their Bermudian customers. Purchase and sale of stocks and other securities, research and investment assistance, inactivity fees, and printed statements are all examples. These costs may be in addition to account administration and maintenance charges in some situations.
Bermuda brokerage fees come in a variety of forms. Transaction fees, yearly account maintenance fees for Bermudian traders, research data subscriptions, and Bermuda stock trading platform fees are only a few examples. In some cases, inactive and infrequent trading fees apply to Bermuda stock brokerage accounts.
These charges are based on the purchase and selling price of a single security unit. The quantity of Bermuda brokerage is mostly determined by the volume of stock traded in the United States. The greater the transaction, the higher the brokerage fee in Bermuda. For larger deals, certain Bermuda brokers offer a lower commission %. Full-service brokers in Bermuda provide a variety of services related to securities trading, such as handling sales, providing advice, and more.
Choose the US Shares You Want to Buy
Investing in US stocks in Bermuda can help you secure your financial future. For decades, many wealthy Bermuda investors have been buying and selling stocks. Researching and picking US stocks involves extensive knowledge and research. Individual stocks may be purchased through a Bermuda stock broker's website, and your portfolio can be ready in minutes. Investing in individual US stocks has a higher risk than index funds. You should investigate the company's business plan and history before investing in individual stocks.
Buy US Stocks From Bermuda Trading Platforms
If you're going to buy US stocks through a Bermuda trading platform, make sure you get the best deal. The greatest prices may be found with a full-service brokerage business in Bermuda. However, if you're new to trading and want to take advantage of beginner-friendly features like duplicate trading, you may start with an online stock broker in Bermuda. This is the most straightforward and practical approach to invest in publicly traded firms in the United States. Before you put your money into something, be sure they're licensed to do business in your state.
When purchasing US stocks, there are several benefits to using a Bermuda trading platform. These Bermuda platforms should provide you with options as well as educational tools to help you make the best selection possible. They should also give you excellent customer service and support. You may always get in touch with the company's customer service department. They will guide you through the entire procedure.
CFD Trading and Spread Betting on US Stocks
CFD trading and spread betting on US stocks might be a good choice for Bermuda traders searching for a higher-risk strategy to earn money utilizing leverage in the US stock market. Spread betting is a technique in which you place a bet on one point and then swap that bet at a higher price if the point rises.
Spread betting is substantially less expensive than CFD trading in Bermuda. When trading US stocks as CFDs, keep in mind that you do not own any of the underlying stocks. CFDs are a high-risk transaction that allows Bermuda traders to speculate on up or down changes in US stock prices utilizing leverage and trading with a larger market exposure than their initial deposit. When trading a US stock CFD, you risk losing more than your initial deposit.
CFDs are cheaper than spread betting on the same asset since they are dependent on the price of the underlying asset. Traders in Bermuda make a deposit of 10% or more and then trade up to ten times their initial amount. The dividends from the underlying asset are then distributed to them. Due to the considerable risks and unpredictability associated with this strategy, many Bermuda investors have been unwilling to employ it.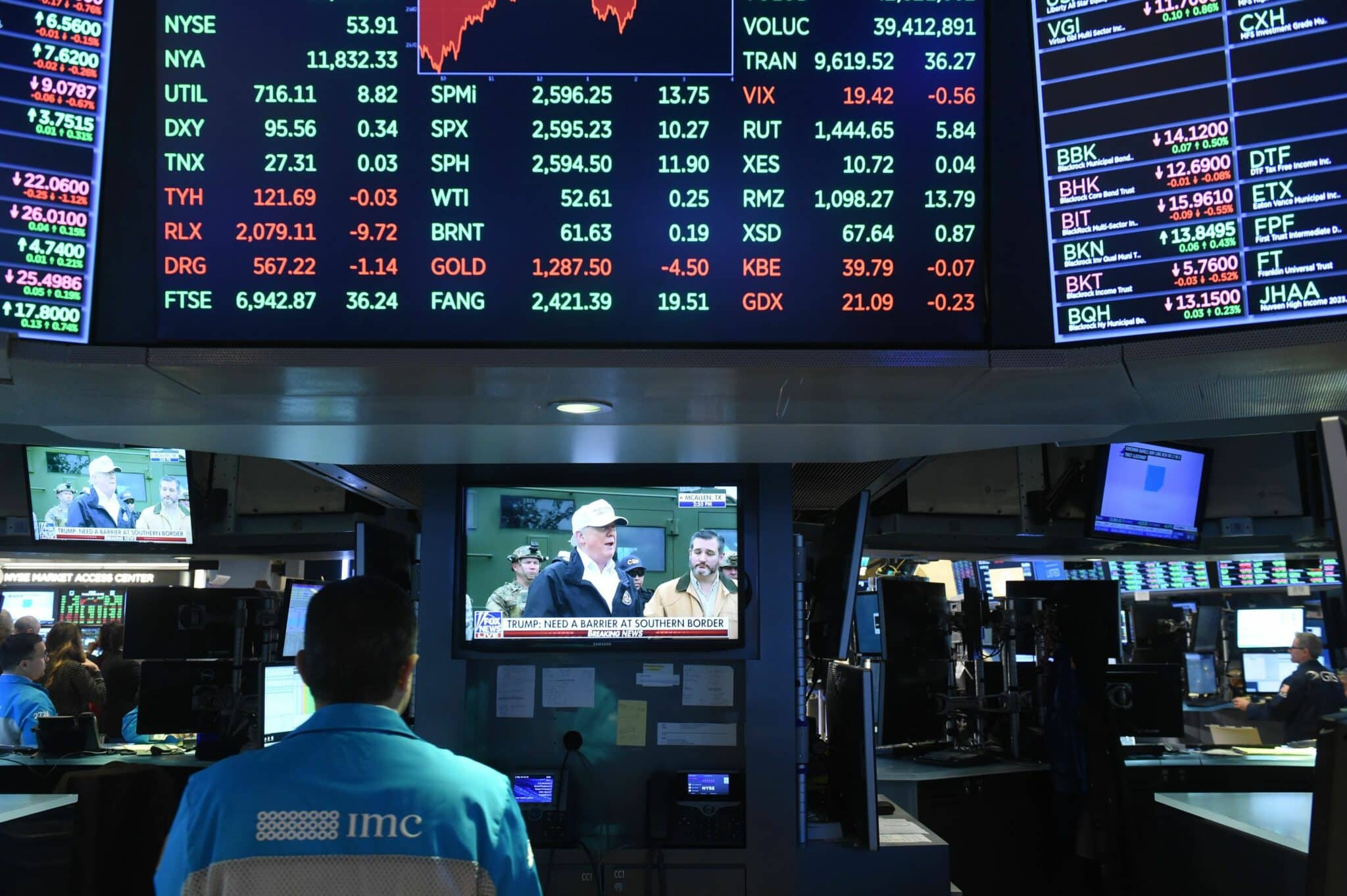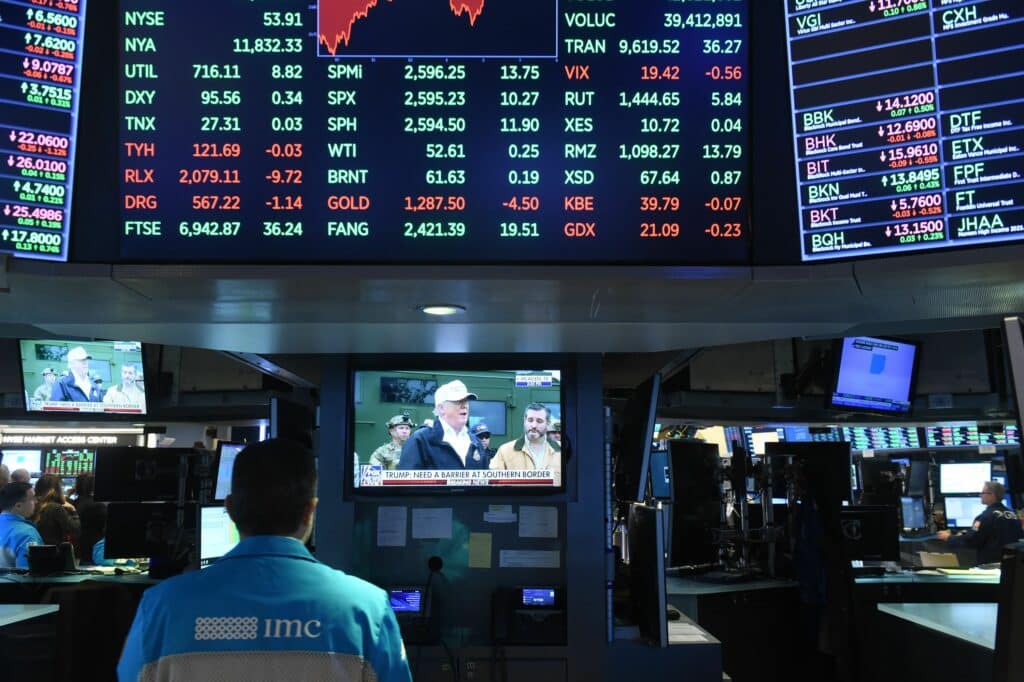 Pros and Cons of Trading US Stocks in Bermuda
Pros of Trading US Stocks From Bermuda
The stock market in the United States is one of the largest in the world. Even in times of severe volatility and investor anxiety, the relative strength of the US market allows it to trade stocks successfully. It is an individual, situational, and systematic strength. Bermuda traders have the advantage of not having to pay any transaction fees when trading overseas stocks.
Diversifying your Bermuda investment portfolio by investing in US companies might be a fantastic method to do so. You don't have to be a resident of the United States to buy in US stocks, but you can do so through an offshore broker that caters to Bermuda traders.
1. Diversify Your Bermuda Portfolio
Diversification in Bermuda aims to reduce risk by acquiring several sorts of assets. Some of these assets can aid in risk reduction. These investments might include overseas stocks, which have a different performance profile than Bermuda stocks. Bermuda small-cap and mid-cap companies are also a fantastic way to balance out a portfolio with a lot of local stocks.
All Bermuda investors should strive for a well-diversified portfolio. It's vital to remember that various asset classes perform differently in the market, therefore diversifying your assets across a variety of asset classes is critical. Small and mid-cap stocks, in addition to stocks, should be considered.
2. Access US Stock Liquidity From Bermuda
There is a rising desire in Bermuda for improved access to US stock liquidity, and there are various reasons for this. The cost of trading is one of the most crucial aspects. A US stock is frequently less expensive than a foreign stock, and the US market is more liquid than a foreign market.
Another consideration is the ease with which the stock may be sold without incurring additional expenses. A Bermuda trader will find it simpler to sell a US stock with excellent liquidity than one with little or no liquidity, which might result in bigger losses.
Other factors contribute to the higher cost of obtaining US stock liquidity in Bermuda. All around the country, new exchanges are springing up. The Long Term Stock Exchange and the Members Exchange are excellent examples of this. Both of these new exchanges will increase liquidity for Bermuda investors.
As a result, Bermuda merchants will have access to a greater selection of products and services. In addition, these exchanges have minimal costs, making them more appealing to Bermuda investors.
Cons of Trading US Stocks From Bermuda
The first drawback of trading US stocks in Bermuda is that you must first purchase dollars in the United States before investing. Overnight, the currency rate might fluctuate, affecting your Bermuda assets. Another downside is the amount of time and effort necessary to investigate and learn about the company in which you are investing.
The company's SEC filings are a smart place to start. To keep its investors informed, a public corporation in the United States must disclose extensive information to the Securities and Exchange Commission (SEC). Bermuda traders can investigate the company's finances, potential conflicts of interest, risk concerns, and other information online.
There are further drawbacks to trading US stocks in Bermuda. These include expensive registration fees and lengthy wait times for stock transactions. Aside from the exorbitant cost, trading US stocks necessitates the submission of paperwork establishing your Bermuda identity and residence.
The possibility of currency swings is another significant drawback of trading US stocks in Bermuda. You should constantly be informed of the hazards involved with US stocks in order to reduce this risk. Additionally, the country's currency rates are frequently unpredictable, affecting your assets. It's critical to understand the hazards that come with trading in the United States. It will be tough to invest in US stocks if you are not a market specialist.
1. US Stock Exchange Rates
The primary stock market in the United States is the US Stock Exchange in Bermuda. The stock exchange keeps track of the number of orders for each stock and uses that information to determine its price. Investors can check their accounts to observe how the prices are moving in order to figure out the bid-ask spread.
Essentially, the price of a stock is decided by the volume of orders placed for it. You may observe the price activity flow by logging onto your Bermuda stock trading account. The amount of orders in the stock market determines the pricing. The flow of a stock is the same whether it is traded on an online exchange or on the trading floor. The New York Stock Exchange monitors these flows via the stock's website and your account on the Bermuda US stock trading platform.
2. US Stock Market Volatility
The VIX (Volatility Index of the US Stock Market) is a widely used indicator of the stock market's volatility. The index is updated every hour during US market hours and is computed in real time using the S&P 500 index prices. The market volatility index is a useful predictor of the market's danger of rising interest rates, and it should be available as a technical indicator on any competent Bermuda US stock trading platform. It is the most extensively followed indicator of overall market volatility.
Option premiums rise in tandem with the VIX. A low VIX, on the other hand, denotes the inverse: decreased volatility and higher option pricing. This implies that Bermuda traders who use options should think about them. This is why it is critical to monitor the VIX trend.
3. Extended Hours Trading on US Stocks
Extended hours trading is important to know if you are a Bermudian stock trader interested in investing in US stocks. This option allows you to trade stocks that aren't traded during typical market hours. It is normally accessible for NYSE, NASDAQ, or AMEX-listed stocks. Some US stock trading platforms in Bermuda provide extended trading hours.
Extended trading hours differ from usual market hours. Because the stock market's volume is smaller, there's a decreased chance that an order will be completed. Incoming matched orders will frequently fill your order ahead of yours.
Extended hours are available for pre-market and after-hours trading in Bermuda. Normally, the market is open from 9:30 a.m. ET to 4:00 p.m. ET; however, with extended hours, Bermuda traders can trade US stocks in pre-market and after-hours sessions, giving them two and a half hours of trading every day. The majority of extended-hours trading sessions begin at 9 a.m. ET, while certain stocks may open as early as 8:58 a.m. ET.
Pained by financial indecision? Want to invest with Adam?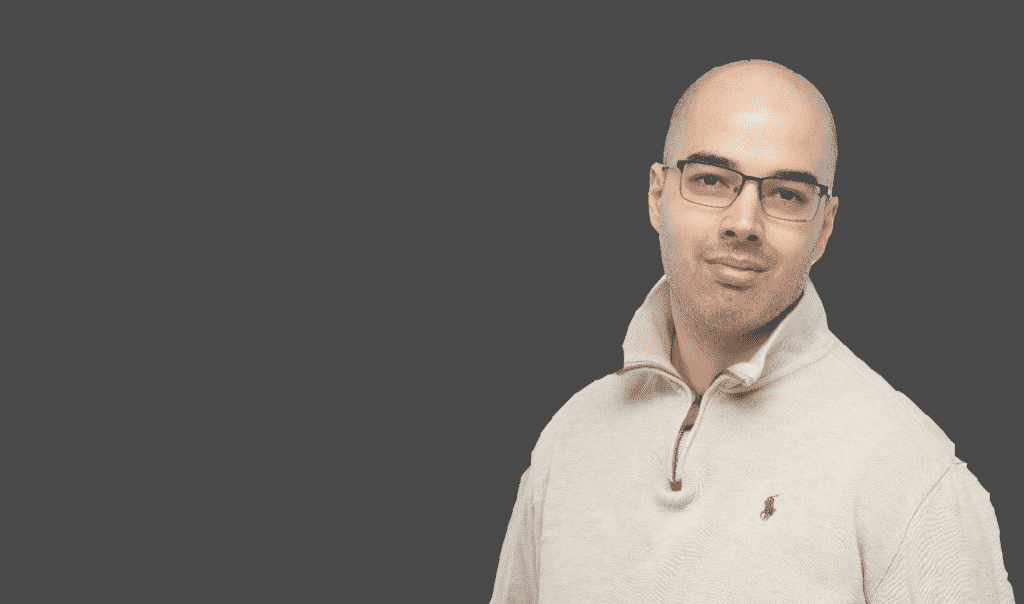 Adam is an internationally recognised author on financial matters, with over 493.6 million answers views on Quora.com and a widely sold book on Amazon