14 Halal REITs You Can Invest In
This article will discuss what are the Halal REITs that Muslim investors should invest in.
REITs are a type of financial vehicle that at first gained enormous popularity among Malaysians and Singaporeans.
These might be halal or haram.
Only when all Islamic tenets are taken into account throughout the Entire process can it be deemed halal. Both before and after shouldn't entail any haram transactions.
The investment can be regarded as halal if it is entirely halal and there are no haram activities occurring there.
The entire REIT will be regarded as haram, nevertheless, if one of the properties in the REIT was established using interest or other prohibited revenue. A Hotel REIT, for instance, will be regarded as haram if alcohol is offered there.
Muslims shouldn't invest in these REITs since the profits are considered haram income.
If you are looking to invest as an expat or high-net-worth individual, which is what I specialize in, you can email me (advice@adamfayed.com) or WhatsApp (+44-7393-450-837).
These investments include investment-based REITs and real estate for Muslims.
What Are REITs?
A real estate that generates income is owned, managed, or financed by a firm are known as a real estate investment trust (REIT).
REITs aggregate the capital of many investors in a manner similar to mutual funds. Individual investors can now benefit from real estate investments and get dividends without having to invest in, maintain, or finance any real estate themselves.
In 1960, the US Congress amended the Cigar Excise Tax Extension to create REITs. The clause makes it possible for investors to purchase shares in commercial real estate portfolios, which was previously only possible for extremely affluent people and through big financial intermediaries.
A REIT's portfolio of properties might include apartment complexes, timberland, data centers, self-storage facilities, hospitals, hotels, retail spaces, office buildings, warehouses, and infrastructures such as cell towers, fiber cables, and energy pipelines.
In general, REITs focus on a certain area of real estate. The portfolios of diversified and speciality REITs, however, could contain a variety of various property kinds, such as a REIT that owns both office and retail assets.
Several REITs are listed on significant stock exchanges, where investors may buy and sell them like stocks at any time throughout the trading day.
These REITs often have high trading volumes and are regarded as having high liquidity.
What Is A Halal REIT?
Halal investors should do extensive research on the REITs they are considering investing in and ensure they adhere to their moral and religious requirements.
REITs that hold and manage real estate properties that adhere to Islamic standards are those that fall under the category of "halal" REIT investing.
This usually entails staying away from REITs that own properties used for pursuits that are seen to be prohibited or immoral by Shariah, such as the manufacture or sale of alcoholic beverages or pig products, or the supply of financial services with an interest component.
Alternatively, halal investors may decide to put their money into REITs that hold and manage a real estate that is utilized for halal purposes, such as retail or residential buildings that are leased to tenants who run companies that adhere to Islamic norms.
There are other equities that do not adhere to Shariah. They are non-compliant for a number of reasons.
The interest ratio, revenue ratio, and debt ratio are typically the three ratios taken into account when determining whether a stock is shariah-compliant or not.
As REITs rely on debt to an extent that this ratio exceeds the allowed threshold to be shariah-compliant, all of the stocks in REITs failed the debt ratio calculation, as was predicted.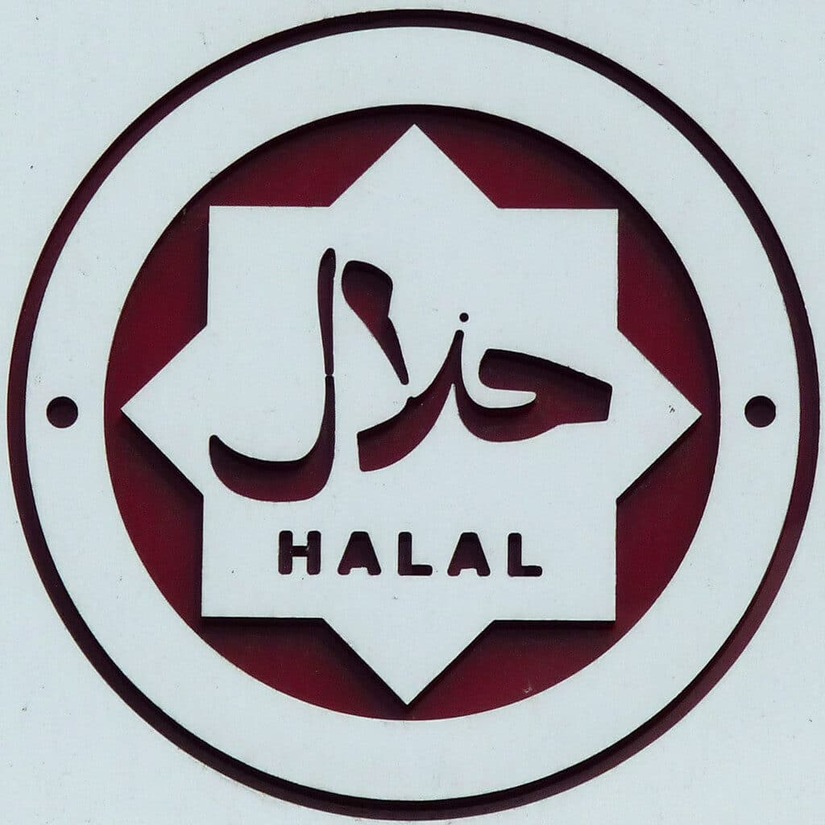 How To Know If An REIT Is Halal?
The Shariah Principle in the Capital Market is followed by a Shariah-compliant or halal REIT.
A REIT must adhere to all tenets and regulations established by Shariah in order to be considered halal.
If halal goods are produced nearby, for instance, a manufacturing estate REIT will be Shariah compliant.
The transactions must also be conducted according to Islamic law. There must be no interest or haram loans taken. The factory REIT will be included to the list of securities that adhere to Shariah when all of these have been verified.
Step 1: Determine the Source of Income.
A REIT that complies with Shariah will generate income from halal sources. This mostly consists of the rent received from renters or the profit made from the sale of real estate.
Always carefully review and assess a REIT's overall income. It should primarily consist of profits that are compatible with Shariah. Total revenue that does not comply may not be more than 5%.
Step 2: Check the Total Debt
A REIT won't be regarded as halal if the overall debt level is more than 33%. Many businesses take out loans to support their funding, but debt shouldn't account for a sizable portion of their assets.
STEP 3: Check For Interest
The entire amount of interest income shouldn't be more than 33%. This may be calculated by summing up all cash and interest earnings and then dividing the result by the total assets.
14 Top Halal REITs
1. Al-`Aqar Healthcare REIT
The name Al-'Aqar also refers to the Al-'Aqar Healthcare REIT. The fact that this REIT is the first Shariah-compliant REIT puts it at the top of our list of halal REITs.
The Main Market of Bursa Malaysia Securities Berhad is where this REIT first went public.
As soon as it went public on August 10th, 2016, this REIT became renowned as Asia's first Islamic Healthcare REIT.
Al-'Aqar Healthcare REIT's founding encouraged the emergence of other REITs in Malaysia. The REIT was founded initially on six properties. At present, it now consists of 23 assets, including 17 hospitals, 3 health facilities, 2 institutions, and a retirement community.
Johor Corporation is the owner of DRMSB, the REIT's manager. KPJ Healthcare Berhad offers further assistance.
2. Al-Hadharah Boustead REIT
Another REIT established in Malaysia is Al-Hadharah Boustead REIT. As opposed to the first, this one focuses on raising money for projects that will generate income and flourish.
Its management is Boustead REIT Managers Sdn Bhd. Investments are made in mills and plantation homes. As a result, the investors' income distribution is uniform, which over time results in a great net asset value, or NAV.
The Al-Hadharah Boustead REIT included two Malaysian palm oil mills and ten palm oil assets as of December 2009. These assets had a total size of 16,404 hectares.
Boustead Plantations Bhd privatized Al-Hadharah after purchasing the REIT for RM664.8 million.
SUR, or selective unit redemption, was used to privatize this REIT for the first time. Industrial, pharmaceutical, shipping yards, trade, and investment REITs were gradually gathered by the corporation.
This is among the first few Islamic REITs to be listed on Bursa Securities. On August 3rd, 2005, Axis-REIT officially began operations.
Nowadays, the establishment has close to 60 properties. They are headquartered in the Malaysian cities of Negeri Sembilan, Penang, Pahang, Johor, Kedah, and Klang Valley.
Offices, warehouses, and industrial assets are the key areas of interest for the Axis-REIT. Long-term growth and higher earnings are the management's goals. Axis REIT Managers Berhad is in charge of managing this REIT. Also, it is authorized by the 2007 Capital Markets and Services Act.
Three services are primarily provided to investors by Axis-REIT. This covers renting, buying, and built-to-suit. This indicates that you have the option of renting, buying, or having a residence created based on your preferences.
4. KLCC REIT
Also situated in Malaysia is KLCC REIT. One of the biggest real estate investment trusts is it. KLCCP includes KLCC REIT as well. Together, these two make up Malaysia's primary form of staple security.
This halal REIT concentrates on real estate used for businesses and stores. KLCC REIT was established on April 2 of that year.
The Securities Commission has the KLCC REIT on file (SC). This was formalized in a deed on April 9, 2013. This Fund is also listed on Bursa Malaysia Securities Berhad's Main Board.
By developing distinctive capital structures, the KLCC REIT aims to provide investors with steady and consistent returns.
KLCC REIT's two primary investing approaches are active asset management and acquisition expansion. The fact that this REIT includes the renowned Twin Towers in Kuala Lumpur is remarkable!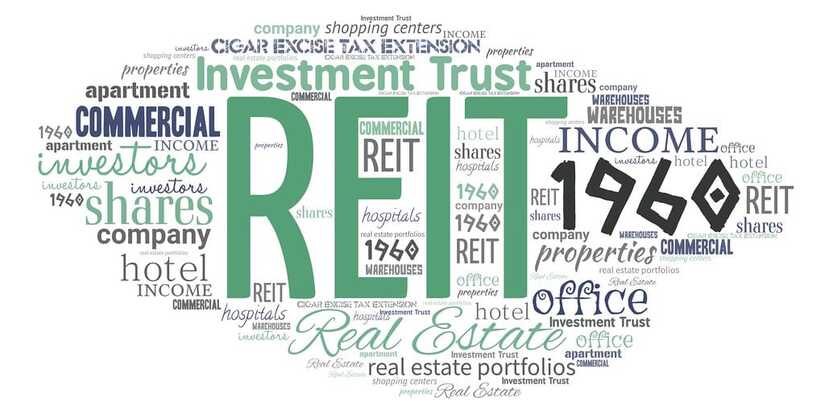 5. Al-Salām Real Estate Investment Trust
A Shariah-compliant REIT named Al-Salm REIT was introduced by the Al-Salm Bank in Bahrain. This bank's REIT properties are dispersed throughout Malaysia.
This was also successful in getting itself listed on Bursa Malaysia Securities Berhad's Main Market. The milestone was reached by Al-Salm REIT on September 29, 2015.
31 properties were included in the REIT in 2015. It soon reached 54 Malaysian homes. They consist of an office building, three shopping centers, 43 restaurants, and seven other dining options.
Damansara REIT Managers Sdn Berhad is the Al-Salm REIT's manager. Moreover, it belongs to the Johor Corporation Group as a subsidiary.
All REITs are completely halal and adhere to Shariah law, according to a Shariah advisory group. The 2007 Capital Markets and Services Act grants a license to Damansara REIT Managers Sdn Berhad.
6. Sabana Industrial REIT
The Sabana Industrial REIT was founded in Singapore and was formerly known as the Sabana Shari'ah Compliant Industrial REIT.
It debuted on the SGX-ST on November 26, 2010. To make money and make a profit, the REIT typically concentrates on significant properties. Moreover, industrial features are emphasized.
Over 18 distinct properties are owned by Sabana Industrial REIT in Singapore. They consist of general manufacturing, logistical facilities, warehouses, and tech industries. The Sabana Industrial REIT is a constituent of many indices, such as the FTSE ST Singapore Shariah, MSCI Singapore Micro Cap, and SGX S-REIT.
The Sabana Real Estate Investment Management Pte is the fund's manager. Ltd. According to Singaporean law, a trust deed was formed on October 29, 2010.
HSBC Institutional Trust Services (Singapore) Ltd serves as the trustee for Sabana Industrial REIT. They are in charge of approving requests from the management and Collective Investment Plans.
7. Emirates REIT
Tecom and Dubai Properties, along with the Dubai Islamic Bank and a large number of other investors, created the Emirates REIT in 2010. On April 8, 2014, this REIT became the first to trade on a Gulf exchange. It was listed in the DIFC on Nasdaq Dubai.
With a Sukuk in December 2017, the REIT swiftly amassed USD 400 million. The REIT's assets eventually reached USD 723 million in value.
The largest halal real estate investment trust in the United Arab Emirates is the Emirates REIT. In addition to being a member of the DIFC, the REIT also possesses a DFSA license.
Commercial structures and educational facilities are among the kinds of real estate and properties that are covered by the Emirates REITs. An ongoing, secure income is what this REIT seeks to give its investors.
There are eleven properties in this REIT's portfolio overall. Almost 2.4 million square feet are covered by them. The REIT has to be managed effectively by a capable management team and board.
8. Mid-America Apartment Communities 'MAA'
It is well-known for offering full-cycle and superior investment returns for stockholders through ownership, operation, acquisition, construction, and renovation of luxury apartment buildings in the Southeast, Southwest, and Mid-Atlantic regions of the United States.
Since December 31, 2020, MAA has owned 102,772 apartment units throughout more than 10 states, including developments that are still under construction. Market capitalization for Mid-America Apartment Communities is $19.49 billion.
9. Equinix 'EQIX'
It is the biggest supplier of digital infrastructure in the entire world. In a world that is dominated by digital technology, they connect industry leaders in finance, manufacturing, retail, transportation, the government, healthcare, and education.
Business leaders depend on their reliable global platform to integrate and connect the essential elements that fuel their success in a secure and long-lasting way. The market capitalization of Equinix is $63.98 billion.
10. Crown Castle 'CCI'
In order to provide small cells and fiber solutions, it owns, manages, and rents more than 40,000 cell towers and nearly 80,000 route miles of fiber in each of the major U.S. markets.
By connecting towns and communities to technology, vital data, and wireless services, this national network of communications infrastructure provides information, insights, and technologies to people and businesses who need them. Market capitalization for Crown Castle is $60.70 billion.
11. Equity LifeStyle Properties 'ELS'
The company has assets geared toward a certain lifestyle, such as real estate management, home sales, rental management, and (RV) communities.
Home Sales and Rentals Operations, and Property Operations make up its two main sectors. They purchase, sell, and rent homes at the Home Sales and Rentals Operations section.
Home Sales and Property Operations both own and manage real estate leasing assets.
Market capitalization for Equity LifeStyle Properties is $12.91 billion.
12. Camden Property Trust 'CPT'
This corporation specializes in multifamily housing developments and owns, operates, develops, redevelops, buys, and builds these types of buildings. In the US, Camden is the owner and manager of 167 structures housing 56,850 residences.
The completion of seven constructions now under construction will increase the number of flats in the Company's portfolio to 59,104 over 174 towers. The market capitalization of Camden Property Trust is $12.77 billion.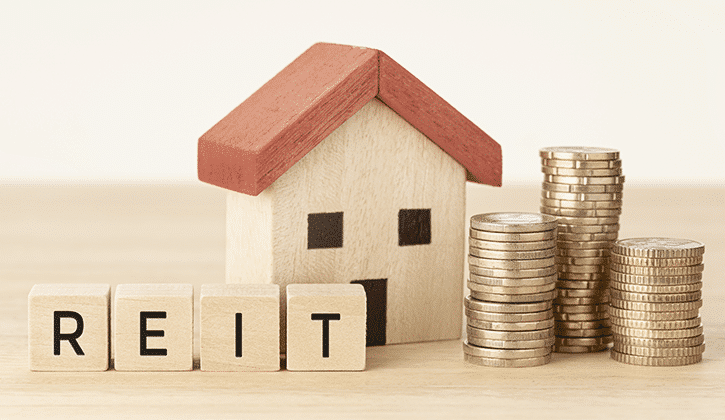 13. PotlatchDeltic 'PCH'
It has 1.8 million acres of timberland throughout Arkansas, Idaho, Alabama, Mississippi, Louisiana, and Minnesota.
Via its taxable REIT subsidiary, the firm also manages six sawmills, an industrial-grade plywood mill, a business that develops commercial and residential real estate, as well as a program for selling rural forests.
PotlatchDeltic, a leader in sustainable forest management, is committed to business, social, and environmental responsibility. Its market capitalization is $3.85 billion.
14. Community Healthcare Trust 'CHCT'
It is an REIT that is dependent on income-producing assets. Its income is mainly derived through the provision of outpatient healthcare services, particularly in the target sub-markets throughout the United States.
The Firm has invested around $667.3 million in 131 real estate properties totaling over 2.8 million square feet that are spread across 33 states as of September 2020. Community Healthcare Trust holds a market valuation of $0.91 billion.
Final Thoughts
Companies called Real Estate Investment Trusts (REITs) must pay out at least 90% of their taxable revenue as dividends to shareholders. REITs own and manage properties that generate income.
The term "halal" refers to the practice of purchasing shares in real estate investment trusts (REITs) that hold and manage properties in accordance with Islamic law, which includes avoiding properties that are utilized for activities that Shariah prohibits or deems immoral.
Three criteria, including revenue ratio, interest ratio, and debt ratio, may be taken into account by halal investors to assess the "halalness" of REITs.
Since they rely on debt to a degree that is higher than what is necessary to comply with Shariah rules, many REITs may fail the debt ratio calculation.
Pained by financial indecision? Want to invest with Adam?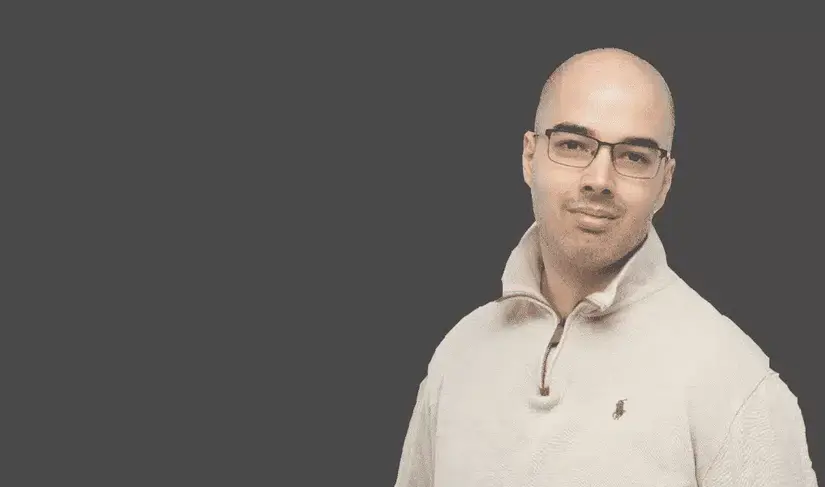 Adam is an internationally recognised author on financial matters, with over 694.5 million answer views on Quora.com, a widely sold book on Amazon, and a contributor on Forbes.