15 Safest Caribbean Islands To Live In
If you are looking to invest as an expat or high-net-worth individual, which is what I specialize in, you can email me (advice@adamfayed.com) or WhatsApp (+44-7393-450-837).
Introduction
Do you wish to retire in one of the safest Caribbean islands to live in? Here is a list of Caribbean islands that we consider the safest.
Despite the fact that the Caribbean Islands are generally relatively secure, high-profile occurrences can rapidly make visitors question what dangers may be hiding behind the sun and fun.
The majority of the time, British Overseas Territories are the safest. In this article, you will read about the safest Caribbean islands to live in because research indicates that people's perceptions of crime in the region are often exaggerated.
According to statistics, violent crime seldom affects the 28 million or more visitors that visit the Caribbean each year. Nevertheless, allegations of violence are mostly limited to inner-city regions with few visitors.
Petty street crime does occur in this tourist location, as it does in many others. Additionally, items left unattended on Caribbean beaches, in rental automobiles, or in hotel rooms might be stolen.
Here are the 15 safest Caribbean islands to live in.
15 Safest Caribbean Islands To Live In
1. Saint Barthelemy
Saint Barthelemy, often known as Saint Barts, is an extremely secure country, with crime rates dropping by 33% on average. It is one of the safest Caribbean islands to live in.
Crime is almost non-existent, which is hardly surprising given that it is the Caribbean's most elite and costly tropical vacation.
Many residents leave their homes and automobiles unsecured, despite the fact that basic safety steps should be taken.
There are hidden coves, immaculate beaches, boutique hotels, and private homes, giving the primarily French area an impression of European grandeur. Sailboarding, surfing, and kitesurfing are popular among both tourists and residents.
Under the clear blue seas, shipwrecks and reefs beckon snorkelers and scuba divers to investigate their mysteries.
There's also Gustavia, St. Barts' well-known red-roofed capital. Boutique stores, art galleries, and delectable French-inspired food can be found in the coral utopia, which is set against a background of blue seas and lush flora.
Gustavia is one of Saint Barts's safest cities, with relatively few problematic areas. While there have been a few incidences of petty thievery, there have been very few occurrences of violent crime, and there have been no reports of firearms or gangs.
2. Aruba
Aruba, which is just off the coast of Venezuela and outside the hurricane belt, is a very safe country with virtually year-round excellent weather. It is one of the safest Caribbean islands to live in.
Aruba is a small, developed island, making it simple to navigate. You won't run out of things to do thanks to the beaches, adventurous activities, and cultural encounters.
Use caution in Aruba and common sense when it comes to safety. Don't leave your possessions unattended or flaunt expensive items. Apart from that, keep in mind to stock up on sunscreen because those UV rays are quite strong.
3. Turks & Caicos
The Turks & Caicos islands are technically in the Atlantic, but they are still regarded as belonging to the Caribbean.
Turks & Caicos is one of the safest Caribbean islands to live in in terms of both general crime and crime committed against tourists.
Turks & Caicos is an archipelago of 40 islands, and there are a variety of things to do there, such as whale watching, snorkelling, kiteboarding, sailing, learning about the local history, and even having a barbecue.
It's crucial to remember that the bulk of people live on Providenciales, the main island, and that most crime does occur there, despite the fact that it's still relatively safe.
Very little crime against visitors is reported in North and Middle Caicos, South Caicos, and Salt Cay.
Moreover, keep in mind that Turks & Caicos lacks a reliable public transit system, so use caution when moving around.
Despite the availability of taxis, it's always a good idea to double-check the fee before boarding the car because the drivers could try to increase it after you reach your location.
In addition to taxis, you may also see minibuses, or "jitneys," though it's best to avoid them since they are typically used by locals. Renting a car is, in my opinion, the most convenient way to get around.
4. St. Kitts & Nevis
About two miles of water separate the two islands that make up St. Kitts and Nevis. According to the U.S. Department of State, this country is not very dangerous, with petty theft being the main worry for tourists.
Visitors who identify as LGBTQ+ should refrain from making physical demonstrations of affection in public places.
The Caribbean states that forbid homosexual partnerships include St. Kitts and Nevis. Police are less likely to detain visitors, but they may harass or even assault gay couples.
5. Montserrat
Montserrat is one of the safest Caribbean islands to live in. Because of its similarity to coastal Ireland, the British territory, which is likewise located among the Leeward Islands, is known as the Emerald Isle.
Montserrat's northern section is secure, with black sand beaches, underwater caves, and coral reefs. There are also trekking routes all throughout the island.
Woodlands Beach is one of the favourite spots for private trips and picnics by the water. It has a large white sand beach that is surrounded by lush coastal cliffs and protruding rock formations.
Visitors can go to Soufrière Hills, a stratovolcano, on the island's southern tip, which is famed for its volcanic activity. Plymouth, the island's capital city, was obliterated there in 1995 during an eruption that took place after 365 years of slumber.
The southern part of the island is off-limits to population, and the northern part of the island is largely protected from the volcano.
Despite having a small population of 5,000 people, Montserrat has a comparatively low crime rate. Furthermore, no neighboring countries pose a security danger to the island. The only hazard to the island is the volcanic activity on its southern side, which is not a severe threat.
Montserrat has historically had a low rate of violent crime: between 1998 and 2012, island officials reported just eight killings on the island. The bulk of crimes includes domestic violence, assault, burglary, and theft.
Corruption and misuse of authority are rare among the local police force. Nonetheless, the police force's low operational capabilities offer certain challenges. Furthermore, the island serves as a transit site in the worldwide narcotics trafficking.
As a result, the Royal Montserrat Police Service, which consists of 70 policemen, serves as a counter-narcotics operation. Moreover, the Royal Montserrat Defence Force, a volunteer organization, undertakes disaster relief and search and rescue activities.
Montserrat's legal system is based on British common law, albeit due to the island's tiny population, there is no appointed High Judge.
Yet, because of the low quantity of crime reports, assessing the efficiency of the legal system is difficult. On the island, there is one jail where offenders are usually engaged in job rehabilitation programs.
Unfortunately, the island is vulnerable to hurricanes and earthquakes, as well as the imminent threat of volcanic activity.
More precisely, excessive rainfall or a tropical cyclone might cause the cap of the southern volcano to collapse, resulting in an eruption. Storm surges can potentially affect the port of Little Bay.
Brades is the island's largest and most secure city. It is near Bunkum Bay and Saint Peters. Brades has a small-town vibe and a bank. There are also two elementary schools and a nursing school if you wish to bring your children with you when you move there.
6. Roatán
Off the coast of Honduras, on the nearly pristine island of Roatán, travellers can feel somewhat safe. It is one of the safest Caribbean islands to live in. The same can be said for numerous other Caribbean islands.
With just approximately 1 million visitors annually, it is also one of the Caribbean islands with the most peace and quiet. It's important to keep in mind that other islands receive millions of visitors each year despite the fact that this figure can appear high.
The most typical criminal activity in Roatán is petty theft. As a result, it is recommended that tourists stay in tourist areas, especially after dark. Keeping an eye out for suspicious activities and dressing casually can also help you stay safe when visiting Roatán.
7. The Cayman Islands
The Cayman Islands are a group of three islands in the western Caribbean Sea. Grand Cayman is the largest and the main island, and the other two are Cayman Brac and Little Cayman.
On Grand Cayman, you'll find tranquil resorts and amazing scuba diving; on Cayman Brac, great fishing; and on Little Cayman, diverse wildlife like iguanas and red-footed boobies.
Although there is little crime directed at visitors in the Cayman Islands, you should be cautious around huge cruise ship crowds since pickpocketing can occur there. Also, if you want to spend time in the water, be aware of jellyfish and scorpionfish, both of which have a nasty sting when touched and have the propensity to blend in nicely.
8. The Dominican Republic
Every year, millions of tourists travel to the Dominican Republic to enjoy its magnificent waterfalls and gorgeous beaches. The sheer volume of visitors each year, however, draws opportunistic thieves, making this Caribbean island less secure than others.
Visitors are often safest in resort areas, but the nation's most crowded cities, including Santo Domingo, are particularly vulnerable to armed robberies and sexual assault.
Visitors should stay away from congested locations that are far from resorts that cater to tourists as a result. Leaving pricey jewelry or designer apparel at home before traveling to the Dominican Republic is a wise option.
These goods are appealing to criminals and may raise your chances of getting stolen or severely assaulted.
The Dominican Republic is now classified as a Level 2 destination by the US Department of State, making it significantly riskier than other Caribbean islands.
9. Antigua & Barbuda
Antigua and Barbuda are island states in the Leeward Islands' Lesser Antilles group that border the Caribbean Sea.
The nation is popular for its Frigate Bird sanctuary, coastal reefs, and lagoons. It has 95 miles of coastline and 365 beaches.
The native population of the islands, like the rest of the region, speak English.
The island country is particularly vulnerable to climate change due to its tiny size and closeness to both the Atlantic Ocean and the Caribbean Sea, which will continue in the future years.
Rising sea levels and the resulting weather unpredictability, saltwater intrusion, and coastal erosion may affect island residents.
Yet, in terms of crime rates per capita, Antigua and Barbuda ranks first (per 100,000 citizens). Murder, abduction, and shootings are uncommon in the region.
St. John's is Antigua and Barbuda's most secure city. Antigua's capital, St. John's Cathedral, displays stunning white baroque towers. The Museum of Antigua and Barbuda is also located in the city and is situated in an 18th-century colonial courtroom.
10. St. Maarten
The stunning Caribbean island of St. Maarten, which is ruled by both the Dutch and the French, is an opulent vacation spot with fantastic nightlife, shopping, beaches, lagoons, and mountains. Even though the island might be tiny, it more than makes up for its small size in beauty and activities.
The number of crimes against tourists on St. Maarten is also very low, making it a very safe island to visit.
However, there have been reports of car break-ins, petty theft, and theft of passports, so be sure to watch your valuables, lock anything you're not using in a safe, and keep valuables out of your car.
11. Barbados
Barbados is a cultural center in the Caribbean with amazing food, music, history, waves, and beautiful surroundings.
Barbados offers a scene for everyone, whether you like to explore the UNESCO-designated Bridgetown, relax on the beaches, or dance the night away. Also, the locals are known for being welcoming.
Barbados is one of the safest Caribbean islands to live in. Although there aren't many serious crimes against tourists, you should be on the lookout for little thefts, especially in crowded places. If you wish to go out at night, consider travelling with a group to minimize the risk of theft.
12. Anguilla
Anguilla, one of the Caribbean's most picture-perfect and relaxed islands, is located about 12 miles to the north of St. Maarten and is primarily a posh resort area where water sports are the main attraction.
While there, you can expect to do a lot of sailing, water skiing, glass-bottomed kayaking, and other activities.
The island is renowned for its live music, and there are many places to go out for a night of fun whether you prefer reggae or something slow like acoustic.
Crime against visitors is very low because locals uphold high standards and take precautions. Anguilla is thus one of the safest Caribbean islands to live in.
As there is no public transportation on Anguilla, your main concerns when visiting should be to avoid going there during hurricane season and to double check the fare with taxi drivers before you get in the car.
13. Martinique
Being a part of the Lesser Antilles, Martinique is a stunning, unspoiled island. Clear blue waters, coconut trees, and rocky volcanic terrain can be found in Martinique. It is a place with strong French influences.
The island, though undoubtedly famous for its beauty, is also home to some incredible cultural experiences and dining.
You can scuba dive at Diamond Rock, go on a hike to Mount Pelee for stunning ocean views, and relax on Les Salines beach while visiting Martinique.
Interesting fact: The Caribbean Tourist Quality Index named Martinique the safest Caribbean destination in 2016. Martinique is generally safe, but you should still take the usual security measures.
Also, it's advised to avoid being alone in neighborhoods like Fort-de-France after dusk because muggings have occurred in the past.
14. Bonaire
One of the ABC islands is Bonaire, which is a component of the Leeward Antilles island series. Aruba and Curacao, which are identical to it, are secure locations to retire. It is one of the safest Caribbean islands to live in.
The island runs under Dutch law as a special municipality of the Netherlands, and its residents are entitled to free universal health care, access to public schools, and the ability to vote in Dutch parliamentary elections.
Although English and Spanish are also widely spoken, it makes logical that Dutch is the predominant language spoken.
The island also has a police force, a fire brigade, and an ambulance service. There are very few instances of theft and minor crime, while violent crime is essentially unheard of.
Thankfully, Bonaire is located outside of Hurricane Alley, a warm region of the Atlantic Ocean prone to increasing storm activity.
For recreation, Bonaire provides scuba diving and off-shore diving tours of its reefs, which surround the island and house roughly 500 types of fish.
Snorkelling is popular at Bonaire National Marine Park, while hiking and riding routes can be found in Washington Slagbaai National Park.
Because the island lacks a well-developed tourism infrastructure, it is a perfect Caribbean island to retire to if you want to get away from the crowds and enjoy a slower pace of life.
Bonaire's capital, Kralendijk, is the safest place to live. Break-ins, theft, and violent crime are not major concerns in the city, which reports comparatively low rates of crime.
The city's vibrant architecture provides a wide variety of retail options. The Bonaire Museum is another location where artefacts from the sea and archaeology are shown. From November through April, the town also has an artisan fair where Bonairian traders may sell their goods.
Bonaire's capital, Kralendijk, is the safest place to live. Violent crime, break-ins, and theft are not major concerns in the city, which reports comparatively low rates of crime.
The city's vibrant architecture provides a wide variety of retail options. The Bonaire Museum is another location where artefacts from the sea and archaeology are shown. From November through April, the town also has an artisan fair where Bonairian traders may sell their goods.
15. The Virgin Islands
The Virgin Islands is a collection of islands and islets divided into the British Virgin Islands and the US Virgin Islands. As suggested by the name, The British Virgin Islands are a British territory, while the US Virgin Islands belong to the United States.
On islands of different sizes, these islands include some of the world's most stunning and crystal-clear beaches. Each island has a certain charm of its own, and several are placed near one another to make island hopping simple.
St. Croix, St. John, and St. Thomas are the three largest islands in the USVI, and they all provide the most idyllic island beauty, resorts, and exploration. The USVI is renowned for its vibrant nightlife and "Americanized" sense of community.
Tortola, Anegada, Virgin Gorda, and Jost Van Dyke are the BVI's four largest islands, respectively. Recall that a passport is necessary to travel to the BVI! The BVI appears to offer a more "genuine" island atmosphere because it is a little calmer, less developed, and more tranquil.
The islands in both groupings are peaceful and generally safe. Simply take the standard safety precautions when moving around, such as never strolling alone at night, and let a taxi driver handle the driving at night because the roads are winding, and poorly lit, and cars drive on the left.
Final Thoughts
The Caribbean Islands are the perfect destination for any retiree looking for a piece of paradise because of their endlessly long white beaches and crystal-clear oceans.
The islands and their inhabitants are breathtakingly beautiful, despite the fact that some areas of the region are threatened by rising sea levels and economic inequality.
Finding the greatest fit for your lifestyle requires a thorough investigation. Before signing on the dotted line, evaluate the crime rate, political past, and economic present of each island.
Soon you'll find your new home among the safest Caribbean islands to live in. If you are still undecided, talk to a financial planner. Click here to know what a financial planner is.
Pained by financial indecision? Want to invest with Adam?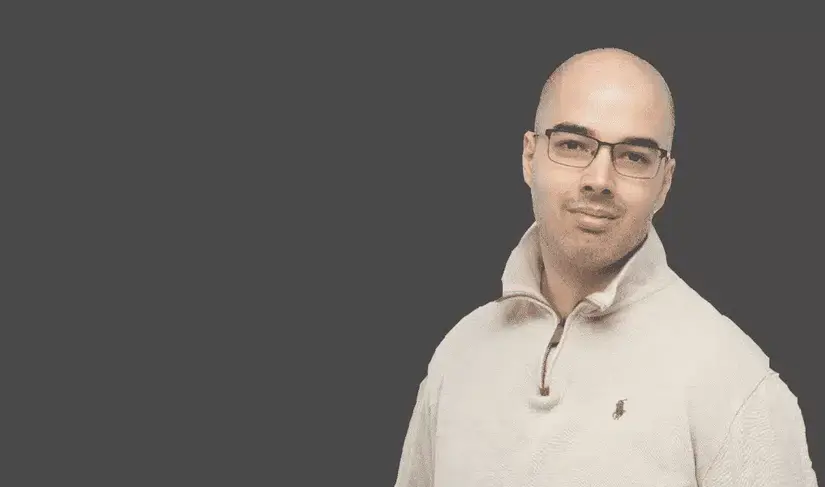 Adam is an internationally recognised author on financial matters, with over 669.2 million answer views on Quora.com, a widely sold book on Amazon, and a contributor on Forbes.