How to retire in Bali?
Retiring in Bali is a wise decision for a lot of reasons.
There are many viewpoints that will tell you why this is a wise decision for your wonderful retirement years. In addition to its culture and religion, this lovely, little island boasts a magical environment. Intriguing in both their history and customs, the Balinese are charming people.
Most people could communicate in proper English. translates to the fact that you wouldn't anticipate any communication issues.
Who would turn down the comforts of home, stunning beaches, top-notch shopping, and mouthwatering food at a reasonable price?
Here, your money will go further, enabling you to enjoy a magnificent lifestyle at a fraction of its value. For $700–$800 a month, you might rent a two-bedroom villa with a private pool and two bathrooms.
You must first decide where you want to spend your Bali retirement years.
If you are looking to invest as an expat or high-net-worth individual, which is what I specialize in, you can email me (advice@adamfayed.com) or WhatsApp (+44-7393-450-837).
Understanding the Cost of Living in Bali for Retirees
Retiring in Bali is an attractive option for many due to its affordable cost of living. The island offers a range of living standards, catering to various budgets and lifestyles. In this section, we'll explore the financial aspects of retiring in Bali, focusing on the cost of living in 2023.
Housing Expenses
One of the primary considerations when retiring in Bali is housing. The cost can vary significantly based on location, type, and luxury level. For instance, a comfortable villa away from the prime areas might cost significantly less than one in a tourist hotspot.
According to recent data, renting a 2-3 bedroom villa can range from IDR 10 million to 20 million per month ($700 to $1300). This variability ensures that retirees can find something that fits their budget while enjoying the beauty of Bali.
Daily Living Costs
When it comes to daily expenses, Bali can be surprisingly affordable. Groceries, utilities, and other day-to-day expenses are relatively low compared to many Western countries.
For a retiree, managing these costs is crucial for a sustainable lifestyle while retiring in Bali. Websites like Numbeo provide detailed breakdowns of these costs, helping retirees budget effectively.
Transportation
Transportation in Bali is another factor that influences the cost of living. Many retirees opt for scooters, which are economical and convenient for navigating the island.
The cost of purchasing and maintaining a scooter is low, making it a popular choice. Alternatively, taxis and ride-sharing services are readily available and affordable.
Healthcare and Insurance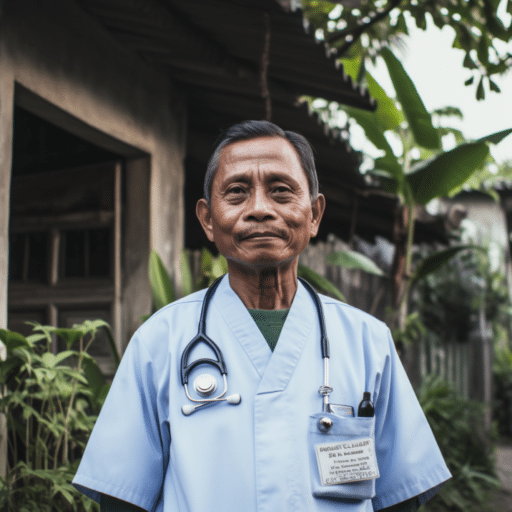 Healthcare costs in Bali are an important consideration for retirees. While the cost of healthcare is generally lower than in Western countries, it's advisable to have health insurance.
This ensures access to the best facilities and peace of mind. Retirees should research and choose a plan that best suits their health needs and budget.
Leisure and Entertainment
Retiring in Bali means enjoying its rich culture and natural beauty. The cost of entertainment and leisure activities can vary, but generally, it's quite affordable. From dining out in local warungs to enjoying beach activities, retirees can enjoy a fulfilling lifestyle without breaking the bank.
How To Retire In Bali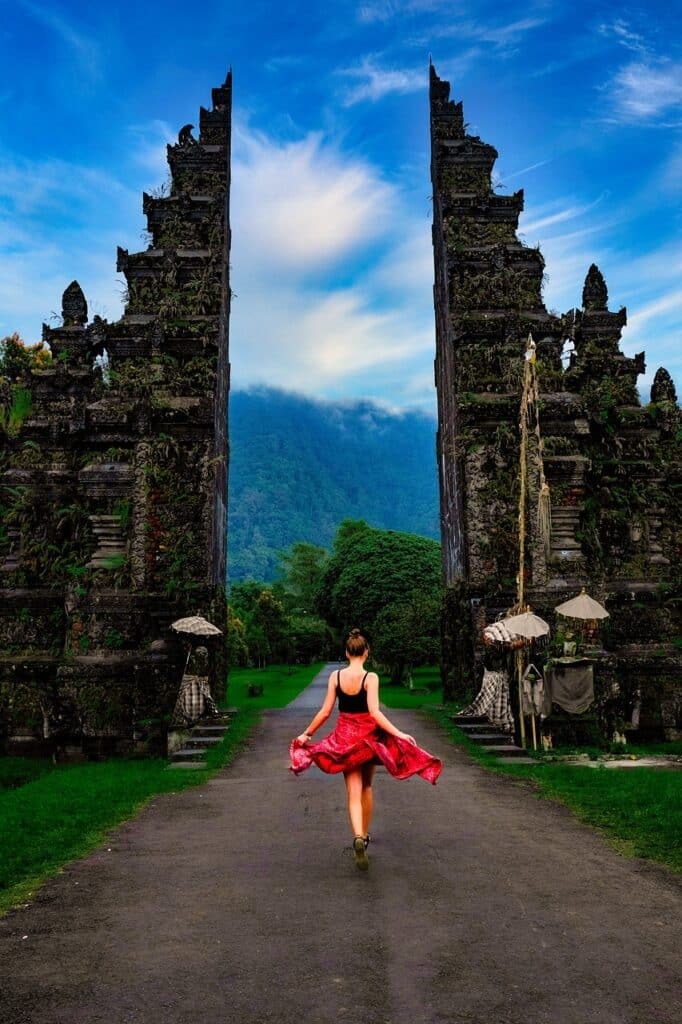 Many people have little trouble finding justifications for retiring in Bali. The Balinese culture is fantastic, the locals are kind and welcoming, the Hindu religion is fascinating, and the weather is pleasant all year round.
On the other hand, retiring to Bali could appear difficult to an outsider. Yet if you do your homework and make plans, you'll quickly realize that the simple life is right at your fingers.
You may enter and leave Indonesia as much as you please if you're 55 years or older, and you can even create a local bank account if you intend to dwell in Bali for a long time.
You must follow specific procedures to guarantee a quick and easy retirement visa application process after arriving in Bali on a social visa.
Be careful to thoroughly research your case as this is a very basic overview.
1. Test The Waters
How to retire in Bali? The first step is to test the waters before moving there. It goes without saying that traveling for a few days is very different from living abroad.
Strive for a minimum of a three-month stay to truly experience Bali life by interacting with the population there and eating their food.
That gives you ample time to check the weather and begin establishing a network. Adjusting to and dealing with your new life will be easy with the help of other expats.
2. Determine Where You Want To Reside In Bali
Discover the many areas. List your objectives in life, then select the region you think best fits you. Bali has a lot of diversity that should be explored.
3. Look For Housing
Bali offers a wide range of high-quality housing alternatives, including studio-style kos, apartments, and contemporary villas in a Western design.
But, searching might take a lot of time, so think about hiring a local agent to assist you in your search.
You must provide evidence that you reside in Bali to obtain your retirement visa. There should always be a formal lease agreement; this is all the proof you want.
4. Identify Your Preferred Mode Of Transportation
What transportation plan do you have? Driving is legal in Bali with an international driver's license, and you can rent a car for about $175 per month or a scooter for as little as $42 per month.
Be sure you are covered by the appropriate insurance and a valid license. If not, choose one of your area's numerous taxis or drivers instead.
5. Get Health Insurance
The Indonesian government appreciates knowing that you are capable of taking care of yourself if necessary. Your protection may be personal or travel insurance, but do your homework to determine which would best meet your needs.
6. Employ A Local
Employ a domestic employee of some sort, such as a home cleaner, gardener, private chef, or housekeeper.
You must hire a native since you have lived in Bali for a long time, according to the legislation. The cost of a gardener or housekeeper might be as little as $10 or $20 per week, respectively.
7. Have Enough Money
Naturally, you'll need to make sure you have enough cash to sustain yourself, so make sure to adjust your budget properly.
You must show documentation of your income, which must be at least US$1,500 per month. sufficient to pay for your daily costs while residing in Bali.
8. Check Your Passport Validity
Be sure your passport is valid for at least another 18 months.
9. Apply For Retirement Visa
How to retire in Bali? Apply for a retirement visa. You may complete the entire visa application process on your own, but working with a trustworthy agent will make it much simpler.
They'll make sure your documentation is accurate and assist in preventing needless trips to the immigration office. Ask for suggestions from other expats.
You could hear tales of people who obtained retirement visas—or any other type of visa, for that matter—without fully satisfying the requirements. Follow the correct steps in order to be safe and to guarantee the validity of your visa.
Bali Retirement Visa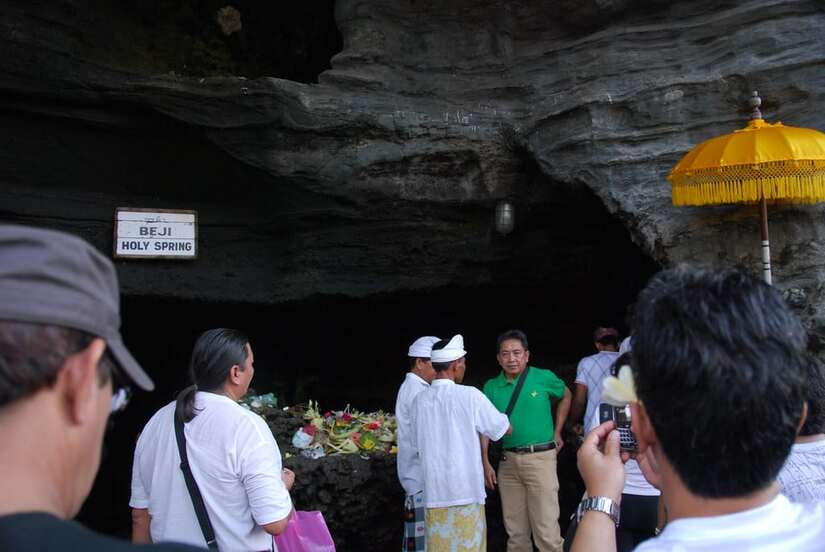 How to retire in Bali? Get a retirement visa.
The retirement visa, often referred to as a retirement KITAS, is an option for a five-year extension on a one-year temporary residency permit.
You can submit an application for a KITAP, or permit for indefinite stay, after five years. You can sign a lease, create a local bank account, get a local driver's license, and other things with the retirement visa.
The great news is that seniors in Bali who have current retirement visas are qualified to buy a home. A 25-year lease with a 20-year option extension is typically used when real estate is being discussed.
One strategy expats frequently employ when looking to purchase a more pricey home is to use a foreign-owned company (PT PMA) to buy the property as a foreign investment for them.
Compared to western standards, real estate is quite inexpensive in Bali. It is now appropriate to discuss the next and most anticipated topic as we are already discussing affordability.
To obtain a retirement visa, you must:
Be at least 55 years of age or older
Have both life and health insurance
Rent a home with a minimum one-year lease that costs more than US$380 per month. You can get around this requirement if you're married to someone from the area and reside in a house that is registered in their name.
Need to have a pension fund that pays out at least US$1,520 per month, or you need to provide proof of an annual lump sum income of US$18,000 to cover living expenses alone.
Employ an Indonesian domestic employee or household helper
Not be employed in Indonesia
As of 2022, none of the following nations are eligible for retirement visas: Afghanistan, Cameroon, Guinea, Israel, Liberia, Niger, Nigeria, North Korea, or Somalia.
Where To Retire In Bali
Retire In Sanur
The older or more family-oriented demographic tends to congregate around Sanur, which is also where Bali's sun rises. Sanur includes a 6 km boardwalk, much of which is shaded by trees.
The reef protects the beach, making it a great area to swim without any waves while the tide is out.
You may find a variety of seaside markets, local warungs, and eateries as you wander along the seashore.
Although though the neighborhood is frequently referred to as "SNORE" by the many expat residents, it provides exceptional variety and value when compared to other parts of Bali due to its village atmosphere and burgeoning gourmet scene.
With the bypass linking Kuta, Legian, and Seminyak to Nusa Dua in the South and running only 25 minutes from Ubud, the area is quite accessible.
A supermarket of international caliber and a selection of delis are available in Sanur.
The recently finished Mandala Hospital and ongoing improvements to the neighborhood are both located in Sanur.
On the location of the previous golf course, there is a new Marina, a sizable beachside retail mall called Icon Mall, and the new "Mayo Clinic" international hospital.
Sanur may be your best option if you're seeking a more relaxed, unhurried pace of life while enjoying the cool sea breezes in Bali during your retirement. Here, you may put your feet in the gentle, golden beaches.
Retire In Seminyak
Seminyak is a top tourist destination because of its incredible selection of hip restaurants, clubs, beach clubs, and boutique-style shops.
Seminyak is undoubtedly the spot for you if eating out, people and partying are your thing.
The Seminyak beach spans for kilometers and, thanks to its compacted sand, is ideal for exercise, reaching from the airport in the south to Echo Beach and further in the north.
Seminyak, which is conveniently situated at the terminus of Sunset Road, has a renowned supermarket by the name of Bintang where you can acquire the majority of conveniences and is reachable to the majority of other well-known locations.
After leaving Seminyak, however, and traveling north towards Berawa, Canggu, and Pererenan, the infrastructure is poor, with narrow lanes and alleyways that make it simple for traffic to swell.
Where to retire in Bali? Seminyak is arguably the best area for you to settle down in your retirement if you prefer being in the center of everything, with all the hustle and bustle, and enjoy dining out, socializing, and riding around on a motorcycle.
Retire In Nusa Dua and Tanjung Benoa
Long, white-sand beaches with sheltered inlets are found in Tanjung Benoa and Nusa Dua, which are located to the north.
Almost 10 kilometers of boardwalk allow you to breathe in the clean sea air close to all the 5-star hotels.
Nusa Dua's 5-star guests are catered to by The Bali Collection, a shopping complex within the resort area.
Tanjung Benoa contains a strip of restaurants, although most of them are housed in five-star hotels and are well known among foreigners for their weekend brunches.
Moreover, Nusa Dua is close to two additional golf courses and has an award-winning 18-hole course (Pandawa and New Kuta).
Nusa Dua also has the BIMC, a worldclass hospital, and is conveniently located near the Mandara Toll Road, which provides access to other tourist attractions.
If you enjoy playing golf, relaxing on the white beaches in the sun, and preparing meals in your villa or apartment, Nusa Dua could be the ideal place for you to spend your golden years in Bali.
Retire In Legian
The borders between Legian, Kuta, and Seminyak have occasionally been murky throughout the years.
Australian tourists choose Legian, which has a great golden sand beach and the Beachwalk, a well-liked beachfront shopping center, despite being a little less upscale than Seminyak.
From the shore, a maze of minor roads runs both westward and north to south.
Maybe Legian is the spot you should retire if you want to enjoy the hustle and bustle, beautiful sunsets, and a wide variety of mid-range restaurants, pubs, and clubs.
Retire In Ubud
With its vibrant culture, art galleries, tropical rain forests, and skilled craftspeople, Ubud is regarded as Bali's "arts" district. Ubud also boasts a milder climate.
Ubud, which was formerly well-known among the "hippie" crowd and was made more well-known by the film "Eat, Pray, Love," draws plenty of visitors who are on the search for their inner selves via plant-based diets, yoga, and healthy lifestyle choices.
Although though they are quickly being overwhelmed by new development projects, certain spots still provide breathtaking vistas across untouched tropical ravines.
With its breathtaking environment, Ubud and even the trip there really transport you to the earlier Bali and give you a sense of how life there may have been.
The culinary scene in Ubud is well-known, and several top-notch eateries there have more affordable prices than those in Seminyak or Canggu.
Ubud used to be a hub for expats, but recently coach loads of day-trippers have caused congestion in the city's narrow streets, driving several long-time expatriates out. the steep cost of development felt everywhere.
Where to retire in Bali? Ubud is a great option for your retirement in Bali if you want to experience the true culture of the island, are willing to live a little further out (from the center), are able to drive yourself, and occasionally don't mind staying in more "rustic" and traditional-styled accommodations.
Retire In Canggu
Canggu was was only a collection of ricefields located a few kilometers north of Seminyak. The situation has changed as of late.
The top tourist destination is definitely there. Canggu has seen a real estate boom, with rising land prices and an increase in traffic caused by the removal of the picturesque paddy fields.
There was a continual buzz in the air, yet even during the epidemic there was no sign of anything suspicious.
Canggu has flourished and is now dominated by a younger generation of digital nomad expats, who swarm the city's many co-working spaces for those who want to work in Bali, funky and fashionable cafés, pubs, and clubs.
While Canggu offers a different ambiance, a motorbike is the most enticing alternative for transportation due to the absence of infrastructure.
The waves and a few well-known beach clubs on Canggu's black sand beaches are noted for the area's spectacular sunsets.
Where to retire in Bali? Canggu could be the place for you if you want to party all night long, pamper yourself in one of the many Spas, be seen in the coolest areas, and stay forever young. Here, anything goes, and you don't even appear to need to wear a mask or a helmet when riding a bike!
Retire In Kuta
One of Bali's earliest tourist destinations to grow was Kuta. Since the first hotel in Kuta opened just south of the current Hard Rock Hotel, nothing had changed north of Kuta, and Kuta was the only destination.
Kuta is a well-known tourist attraction that is especially well-liked by Australians due to its laid-back environment, ideal surf breaks for learning to surf, long, white sandy beaches, and a maze of little alleys behind the beach.
This includes the well-known Poppies Lane, which is teeming with affordable lodging options, art galleries, tattoo parlors, massage parlors, pubs, restaurants, and clubs that are frequently packed with tourists.
A number of Pepito/Popular stores provide the necessities at a premium price, while BIMC and Siloam Hospital are also near by to Kuta.
Where to retire in Bali? Kuta may be the most excellent place for your retirement if you want to live in the center of the action, lead a relaxed lifestyle, eat and drink at reasonable prices, and take in breathtaking sunsets on Kuta Beach.
Retire In Jimbaran
Seafood markets, restaurants, and hotels are all well-known features of Jimbaran.
Jimbaran still has the sense of a "fishing village," demonstrating that traditional Balinese life is still being lived there and isn't only being staged for visitors.
Jimbaran, which is less developed than Kuta, Legian, or Seminyak, has nevertheless managed to preserve its traditional charm and lack of development, with its traditional market serving as the focal point of village life.
Among the numerous pricey beachfront warungs that entice thousands of tourists at dusk each day, a few world grade eateries and 5-star beach clubs stand out.
In addition to a fantastic restaurant, Jimbaran has a fantastic "boutique" grocery store with produce from all over the world.
Only a few kilometers away in either Kuta or Nusa Dua, the BIMC Hospital is conveniently located.
Where to retire in Bali? Maybe Jimbaran is a wonderful option for your retirement in Bali if you're seeking for a more relaxed lifestyle with a blend of traditional and modern facilities, a beautiful white sand beach, and beachside warungs to sip a beer with your feet in the sand at sunset.
Retire In The Outskirts Of Bali
With Bali's rapid growth and the proposed construction of the North-South toll road and the Bukit Peninsula ring road, certain locations that currently appear remote may become easily accessible after a few years.
The Bukit Peninsula has undergone radical transformation, with the emergence of little communities filled with upscale restaurants and cafes.
If you like to live more distant and one with nature, are willing to regularly restock on necessities to prevent hunger, and prefer to be more solitary and at one with nature, have your own transportation to go around, try to live in the outskirts.
There are several benefits to living in less-visited locations, like being closer to nature and leading a much simpler and less-expensive life.
Navigating the Indonesian Tax System for Expatriates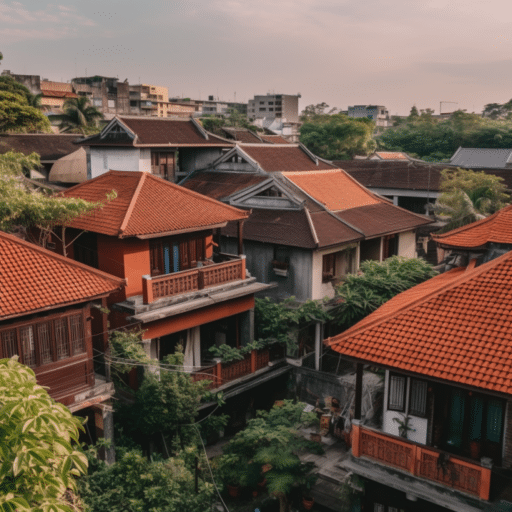 When considering retiring in Bali, it's crucial to understand the Indonesian tax system, especially for expatriates. The tax regulations in Indonesia have specific implications for foreigners, and staying informed is key to a hassle-free retirement experience.
Understanding Resident vs. Non-Resident Tax Status
Criteria for Tax Residency
Expatriates retiring in Bali must first determine their tax residency status. According to recent information, the Indonesian tax office categorizes individuals as residents or non-residents for tax purposes.
The criteria for being considered a tax resident include spending more than 183 days within a 12-month period in Indonesia or being present in the country with the intention to reside.
Tax Implications for Different Residencies
For tax residents, Indonesia adopts a worldwide income taxation system, meaning that they are taxed on their global income. This includes income earned both within and outside Indonesia. In contrast, non-residents are taxed only on their Indonesian-sourced income.
Tax Rates for Expatriates
Progressive Tax Rates for Residents
Expatriates retiring in Bali who qualify as tax residents are subject to progressive tax rates ranging from 5% to 35%, based on their net income. This progressive system means that the tax rate increases as the taxable income increases.
Flat Rate for Non-Residents
For non-residents, the tax system is more straightforward. They are subject to a flat tax rate of 20% on their Indonesian-sourced income. This flat rate applies regardless of the amount of income earned within Indonesia.
Personal Tax Number (NPWP) Requirement
All residents, including expatriates retiring in Bali, are required to obtain a personal tax number (NPWP). This number is crucial for fulfilling tax obligations in Indonesia, including filing tax returns and making tax payments.
Tax Treaties and Exemptions
Indonesia has established tax treaties with several countries to avoid double taxation. Expatriates retiring in Bali should check if their home country has a tax treaty with Indonesia, which might provide certain exemptions or reduced tax rates on their income.
Compliance and Reporting
Staying compliant with the Indonesian tax laws is essential for expatriates retiring in Bali. This includes timely filing of tax returns and accurate reporting of income. It's advisable to seek professional tax advice or services to navigate the complexities of the tax system.
Investment Opportunities for Retirees in Bali
Bali, with its enchanting landscapes and vibrant culture, presents a myriad of investment opportunities for those considering retiring in Bali. In 2023, the island continues to offer diverse and lucrative options for retirees looking to invest their funds wisely.
Real Estate Investments in Bali
Hotspots for Property Investment
Recent trends indicate places like Nusa Penida, with its stunning cliff-top views, and the relatively untouched Seseh area, are becoming hotspots for property investment.
Retirees retiring in Bali can consider these locations for buying land or properties, which promise potential appreciation in value over time.
Villa Investments
Villas in Bali are not just a lifestyle choice but also a smart investment. The island's real estate market has seen a consistent demand for villas, especially in areas like Canggu and Seminyak. Investing in a villa can provide retirees with a comfortable home and a source of rental income.
Tourism-Related Business Ventures
Hospitality and Leisure Businesses
Retiring in Bali opens doors to investing in the tourism sector. This can range from small bed and breakfast setups to boutique hotels. The island's thriving tourism industry offers a steady market for such investments.
Cultural and Recreational Activities
Investing in businesses that offer cultural and recreational activities, like yoga retreats or surf schools, aligns well with Bali's image as a wellness and adventure destination. These ventures cater to both tourists and expatriates, including those retiring in Bali.
Agricultural and Sustainable Investments
Organic Farming
Bali's rich volcanic soil makes it ideal for organic farming. Investing in agricultural ventures, especially in organic produce, can be both profitable and fulfilling, contributing to sustainable practices on the island.
Eco-Tourism Projects
Eco-tourism is gaining traction in Bali. Retirees can invest in eco-friendly projects that promote environmental conservation while offering unique experiences to visitors. This sector not only yields returns but also helps in preserving Bali's natural beauty.
Technology and Startups
Tech Startups and Digital Ventures
Bali's growing status as a hub for digital nomads and startups offers retirees the chance to invest in the technology sector. This can range from app development to digital marketing agencies, tapping into the island's burgeoning digital economy.
Healthcare Costs and Insurance Options in Bali
When planning for retiring in Bali, understanding the healthcare system and associated costs is crucial. Bali offers a range of healthcare services, from local clinics to international hospitals, but it's important to be aware of the costs and insurance options available.
Current Healthcare Costs in Bali
As of 2023, healthcare in Bali remains relatively affordable compared to Western standards. The cost of a medical consultation can start from as low as US$25.
However, more complex treatments, such as cancer therapy, can exceed US$200,000. It's essential for those retiring in Bali to budget accordingly for healthcare expenses.
Insurance Options for Expatriates
Government vs Private Healthcare Facilities
In Bali, there's a distinction between government-run and private healthcare facilities. Government facilities are more affordable but may not offer the same level of care as private hospitals.
Recently, it was reported that government-run medical facilities in Buleleng Regency have increased fees for foreigners by 500%. This highlights the importance of having adequate health insurance when retiring in Bali.
Emergency Services and Medical Evacuation
Emergency services in Bali are improving, but it's still crucial to have a plan for medical emergencies. Medical evacuation services are available and are often covered under comprehensive health insurance plans.
This is particularly important for serious conditions that require specialized treatment not available in Bali.
Prescription Medication and Pharmacies
Access to prescription medication in Bali is generally good, with pharmacies widely available. However, it's important to note that some medications may not be as readily available as in other countries. Retirees should consider this when planning their healthcare needs while retiring in Bali.
Should You Retire In Bali?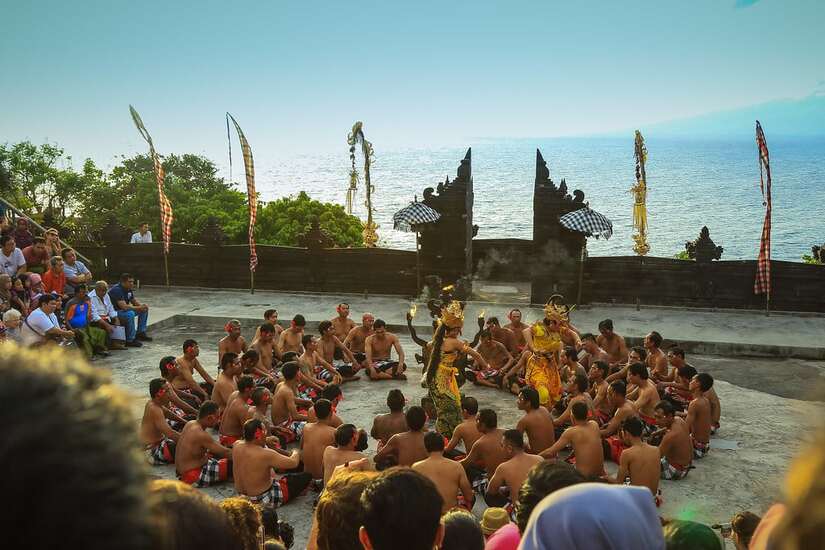 Of course, as evidenced by the vast majority of Western expats who chose to spend their time on this island located halfway across the world.
Be mindful of one thing, though: discussing retirement in Bali is very different from discussing retirement in other regions of Indonesia. Not one of the top places in the world to retire is the nation. Nonetheless, it is home to some of the world's top beach locations.
The island of Bali is unique from the rest of Indonesia. It is well-equipped structurally. distinct from Indonesia or other nations with pollution issues.
Most individuals consider their retirement years to be their prime years.
They may take advantage of their free time without being held to rigid schedules. They frequently do so while sitting on a nest egg that keeps rising year after year because of the wonders of compound interest.
In light of this, why would you want to endure hours-long traffic jams and the deafening sirens of a big city, or should you retire in Bali?
Living in Bali is the quintessential tropical paradise for anyone looking to escape congested, polluted, and noisy urban areas thanks to its excellent climate, affordable cost of living, breathtaking beaches, and rich history, culture, and traditions.
You will surely enjoy your prime years should you retire in Bali. Look for financial advisors for expats living in Bali to help you.
Financial Planning Tips for a Secure Retirement in Bali
When planning for retiring in Bali, it's crucial to consider your transportation needs. Bali offers a range of transportation options that are both affordable and convenient for retirees. Here, we'll explore these options, helping you budget effectively for your mobility needs in Bali.
Understanding Transportation Costs in Bali
Public Buses – An Economical Choice
Public buses in Bali are a cost-effective way to travel. They are ideal for retirees who prefer a laid-back approach to exploring the island. The fares are low, making this a budget-friendly option for those retiring in Bali.
Taxis and Ride-Hailing Services – Comfort and Convenience
Taxis and ride-hailing services like GOJEK and Grab offer more comfort. While they are slightly more expensive than buses, they provide door-to-door service, which is a significant advantage for retirees in Bali. Planning for occasional taxi rides is a wise financial decision.
Renting Scooters or Motorbikes – For the Adventurous Retiree
For those comfortable with a more adventurous mode of transport, renting scooters or motorbikes is popular in Bali. It offers flexibility and is quite affordable. However, retirees should consider safety and comfort, especially for long-term use.
Balancing Cost and Convenience
Retiring in Bali means finding a balance between cost and convenience in transportation. While public buses are economical, taxis and rental scooters offer more convenience and flexibility.
It's important to allocate a portion of your retirement budget for transportation, ensuring you can comfortably explore and enjoy Bali.
Long-Term Transportation Planning
For long-term stays, some retirees in Bali opt to purchase a vehicle. This decision requires careful financial planning due to the initial investment and ongoing maintenance costs. However, owning a vehicle provides unparalleled convenience and freedom, a desirable factor for many retiring in Bali.
Do People In Bali Speak English?
Other than the question "how to retire in Bali," another question that most expats are concerned of is if people in Bali speak English.
Firstly, there are a lot of expats in Bali, and almost all of them have a solid command of English.
Most natives in Bali have some basic English skills outside of the expat group. English is very widely spoken among younger urban residents.
Yet, if you enter the villages, there's a good chance that you'll have to rely on hand signals to communicate with the locals.
Another interesting fact: learning Indonesian is easy. It is nonetheless recommended to take classes for at least a week even if knowing Indonesian is not necessary for living in Bali.
Your hard effort will be appreciated by others. There will be more smiles directed at you, which may lead to humorous talks.
Pained by financial indecision? Want to invest with Adam?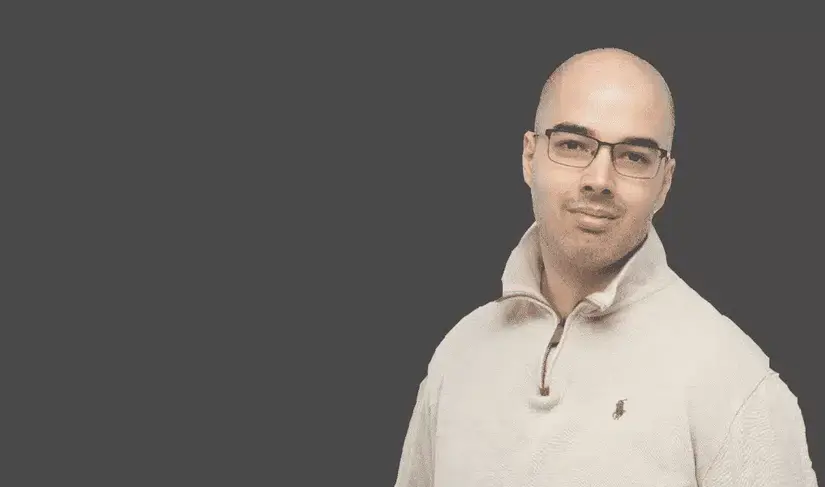 Adam is an internationally recognised author on financial matters, with over 694.5 million answer views on Quora.com, a widely sold book on Amazon, and a contributor on Forbes.