What are the cheapest cities in Canada to live in?
It is known throughout the world that one of the best places to live in the world is Canada.
Free universal healthcare, breathtaking scenery, and an excellent educational system are enjoyed by its citizens and residents. Canada also boasts of fascinating cities which are multicultural.
A powerful and impartial legal system is present in our nation, which upholds the rights of every individual. Its high level of life and low crime rate make it one of the safest places in the world to live and raise a family.
It's noteworthy to note that while having high standards of living, Canada also has a low cost-of-living index.
If you are looking to invest as an expat or high-net-worth individual, which is what I specialize in, you can email me (advice@adamfayed.com) or WhatsApp (+44-7393-450-837).
18 Cheapest Cities In Canada To Live In
1. Prince George, British Columbia
Prince George's is one of the most well-known cities in the northern regions of British Columbia despite having a population of only about 74,000.
Prince George is an excellent choice for anybody looking for the cheapest cities in Canada to live in because the average monthly cost of living is $1100 per person, while the rent is often rather modest.
Forestry used to be the main industrial sector when it came to manufacturing for a considerable amount of time. However, the service, education, and health sectors now account for most of the city's economic activity.
The renowned cancer-treatment facility and Prince George's stunning natural surroundings, though, are among the city's greatest and best-known monuments.
If you prefer being outside, consider exploring Prince George's vast fields and lakeshores, where you can breathe in the crisp Canadian air and take in the breathtaking scenery.
2. Sherbrooke, Quebec
Sherbrooke is the fourth-largest city in Quebec and the 22nd-largest city in the entire country of Canada. It is about 2.5 hours south of Quebec City and less than 2 hours east of Montreal.
This little city in Quebec's Eastern Townships may not have received much attention, yet it has certain similarities to Kingston or London.
If you count Bishop's University in Lennoxville, which is now essentially a suburb of the city, it boasts a number of post-secondary institutions and, for such a tiny city, a thriving cultural scene. The city's largest employers are educational institutions and healthcare organizations, and there are a lot of students living there.
Along with being a transit center with links to New England and the Maritimes, it is also incredibly affordable when compared to the other cities on our list. (A 7-hour travel to Saint John takes only 4 hours from Boston.)
Of course, most of the population speaks French. Even in the suburbs, there are still a few Anglo-Quebecers living there, but in order to get by, you need to speak French.
Due to the lowest average salaries of any city, it will still take you on average 31 months to save up enough money for the down payment on a cheap flat.
A short drive from skiing in Vermont, New Hampshire, and New York, this city wins the prize if you want to ski and partake in outdoor winter activities. It is located in the center of the Townships skiing region.
Sherbrooke is undoubtedly Canada's steal if you're willing to work on your French and can land a job.
3. Surrey, British Columbia
Surrey, the second-most populous city in British Columbia, with a population of around 519,467. It is mostly an urban region, although it also has a sizable amount of rural and agricultural areas.
Although Surrey's rent may be a little more expensive than in some of the other cities on this list, the typical resident there still only pays approximately $1200 a month. Not bad, huh?
The fastest-growing city in Canada is Surrey, which is also renowned for being one of the least expensive metropolises.
The most prevalent industries in Surrey are hospitality and food services, retail trade, insurance, finance, real estate, education, construction, and science, making job searching very simple.
Although it is not the most affordable city among the cheapest cities in Canada to live in, it is still worth looking into because rent is roughly 20% less expensive than in Canada's largest cities and the cost of basics is cheaper. It's also one of the cities in Canada with the hottest temperature.
4. Winnipeg, Manitoba
Although Winnipeg is the biggest and most costly city in the province of Manitoba, it remains one of the cheapest cities in Canada to live in.
The largest city between Toronto and Calgary is Winnipeg, which is the seventh-largest metropolitan area in Canada.
Home prices are lower than those in Calgary, somewhat higher than those in Edmonton, and far lower than those in places like Halifax or Kitchener.
Moreover, the cost of living is substantially lower than in most other comparable big Canadian cities, being almost on pace with Moncton.
The somewhat higher apartment/condo prices are balanced out by slightly higher incomes than in Moncton, which means it takes around the same amount of time (34 months) to save enough for a down payment.
With a population of about 750,534, it has an incredibly cheap cost of living for the provincial capital of Manitoba, coming in at about $1440 per month.
The city has lengthy snowfall in the winter, which makes it rather chilly, but it also becomes fairly hot in the summer. Winnipeg is a destination that everyone can appreciate, regardless of whether they prefer sunny days or gorgeous white landscape.
Along with being one of the cheapest cities in Canada to live in, Winnipeg is regarded by many Canadians as one of the country's most significant industrial hubs.
Manufacturing of semi-trailers, buses, mobile homes, agricultural storage tanks, fire engines, and oil and gas are some of its primary industrial sectors.
The biggest drawback is that Winnipeg has one of the highest rates of crime in the country. This rate, however, has been steadily declining year after year, according to a variety of sources.
Overall, it appears that Winnipeg is the capital city of Manitoba, therefore if you can land a job there, grab it and relocate your family there.
5. London, Ontario
Depending on whether you count Hamilton as part of Toronto, London is either the fourth or fifth biggest urban area in Ontario and the eleventh largest urban region in all of Canada. It takes around two hours from Toronto without traffic.
Another one of the weird entries here, and one that is going to keep getting more and more costly as individuals and businesses turn to neighboring London as a more appealing option as Kitchener-Waterloo expands and gets more expensive.
This is a thriving, lovely city that serves as the location of the prestigious University of Western Ontario and has long served as a regional insurance industry hub. The cost of living index result of 58.96 is therefore quite unexpected.
For immigrants, London provides reasonably priced homes, top-notch healthcare, educational opportunities, cultural amenities, and lovely parks.
Due to the numerous trees and patches of greenery that almost encircle the metropolitan areas, it is often referred to as the "Forest City." London, Ontario has earned its fair spot on the list of cheapest cities in Canada to live in by ranking as one of the most affordable cities to live in Ontario.
The metropolitan region is home to approximately 550,000 people, and the greatest part is that even though it has grown to be a sizable metropolis, it retains a quaint, small-town atmosphere.
This community is a great alternative to large Ontario metropolises like Toronto and Ottawa because the average monthly cost of needs there is around $1450.
An important economic driver in the area, Technology, and healthcare research are more prominent in London's industry.
Even with a solid average salary, it will take you about 4 years to put up a down payment for an apartment or condo because apartment/condo costs are the third highest behind Kitchener and Kingston. That's a couple months longer than in Kitchener and two months shorter than in Kingston.
London is a fairly cheap location for families or individuals wishing to escape the hustle and bustle of the large metropolis if you already have saved enough for a down payment and have a job offer.
6. Quebec City, Quebec
With an estimated monthly average cost of living of roughly $1500, Québec City, the capital of the province of Quebec, is one of the cheapest cities in Canada to live in.
With a population of around 542,298 people, Québec City's manufacturing sector is mostly comprised of the following industries: paper, food production, transportation equipment, chemical and pharmaceutical goods, primary metals, as well as refined petroleum and coal products.
The mix of its older European architecture and sporadic vegetation offers beautiful landscape, and it is also one of Canada's most inexpensive cities. Along with having fun all year long, its social calendar features a number of fascinating festivals in the summer and winter.
Being a predominately Francophone region is the sole drawback of Quebec City as well as the province in general. As a result, living outside of the city's major districts in the suburbs without being fluent in French might be difficult.
7. Moncton, New Brunswick
Despite being the biggest city in New Brunswick and the third-largest in the Maritimes, Moncton is just Canada's 28th largest metropolitan area overall. The largest city in the area, Halifax, can be reached from Moncton in under three hours.
Moncton's cost of living index is the same as Kitchener's, but its housing costs are 45% less affordable. Despite this, Moncton has managed to develop a robust and surprisingly diverse economy, with everything from the insurance sector to mid-sized manufacturing and service-based businesses frequently focused on exporting.
Halifax would disagree with that statement, but when you factor in tourism and healthcare, Eastern Canada's urban economy is the fastest expanding in the country.
Although Saint John, its provincial competitor, may have somewhat higher average wages, Saint John's career options are unquestionably better.
For working families wishing to settle in Canada, a strong employment market (COVID-19 aside), relatively affordable housing costs, and a cost of living index that is in the lowest percentile make the area highly appealing.
8. Saint John's, Newfoundland and Labrador
One of the Canadian cities with the lowest rentals is St. John's. With a population of roughly 114,548 and an estimated monthly cost of living of $1800, it serves as the provincial capital of Newfoundland and Labrador.
St. John's served as a European fishing trading center. The City is the main service hub for the province's offshore oil and gas sector, even if the fisheries is still vital. This location is perfect if you want to relocate throughout Canada because of its affordable housing and above-average wages.
Also, St. John's makes it far simpler to acquire a home than other provinces do. St. John's is among the most affordable cities in Canada, which is not surprising given these factors as well as the marginally higher average income.
To contemplate relocating to this city, you should definitely consider yourself to be a winter enthusiast. The average summer temperature is 20°C, while the winters are harsh.
9. Kitchener, Ontario
The Kitchener-Waterloo region is the fourth-largest in Ontario and the tenth-largest urban area overall in Canada. Without traffic, it takes one hour and fifteen minutes to get from Kitchener to Toronto.
In fact, some individuals commute from KW to Toronto, where wages are better and there are more employment options.
Waterloo's neighbor Kitchener has seen a recent increase in housing costs. As a result, the city is the least among the cheapest cities in Canada to live in.
The Cost of Living index, however, is only 61.6, which is quite low.
Despite Kitchener's high average salary and those costs, it will take 43 months to save enough money for a down payment on a flat.
Being close to Waterloo makes it a wonderful location in terms of employment.
10. Montréal, Quebec
A total of 4,291,732 people live in the Montréal metropolitan area, making it one of Canada's biggest, most well-known, and most popular cities.
While it is well-liked, it is also Canada's most reasonably priced city. For a level of life, about $1,800 per month would be sufficient, which is significantly less than in some other Canadian cities.
Many people in Canada believe Montréal to be the cultural center of French Canada. The city also boasts more restaurants per person than any other metropolis in North America.
With a variety of pubs, clubs, and restaurants, it's unquestionably among the greatest locations to live in Canada for a night out.
A fifth of the workers in the metropolitan area is presently working in manufacturing, which has historically been Montréal's primary industrial sector.
Other industries in Montréal include those in electrical products, aircraft, pharmaceuticals, software engineering, printed goods, tobacco, tourism, telecommunications, and transportation.
11. Regina, Saskatchewan
Regina, the capital of Saskatchewan, is the second-biggest city in the province and the 18th largest in Canada.
In terms of cost of living, Regina is somewhat comparable to Calgary, Edmonton, and Saint John. In terms of housing prices and employment prospects, Regina is in the center.
A month longer than in Edmonton, but still a very manageable 22 months, is required to save enough for a down payment.
12. Hamilton, Ontario
Hamilton is one of the greatest cities in Ontario to live in if the cost of living in Toronto deters you. Its population is diversified, and it offers top-notch healthcare, reasonable housing, and a developing culinary scene.
Hamilton's economy is mostly composed of the advanced manufacturing, agricultural, and food processing sectors, but it also includes other areas including insurance, banking, real estate, life science, IT, and tourism.
Although though it is only 70 kilometers by vehicle away from Toronto, the city provides good rental pricing and much lower living costs—almost 40% less expensive than TO.
Hamilton has a population of roughly 580 200 people, and its residents spend, on average, $1850 monthly
While it may not appear to be, it is undoubtedly one of the cheapest cities in Canada to live in, especially if you want to visit surrounding attractions like the Niagara Falls.
13. Saint John, New Brunswick
Just the 56th biggest urban area in Canada and the third largest in New Brunswick is Saint John.
The city's cost of living index, which is substantially higher than the preceding two entries, is an unexpectedly high 67.98. (Edmonton and Calgary).
While typical wages are lower due to lower home prices, the time it takes to save for a down payment is longer than in Calgary and above that of Edmonton.
Other than that, this area's labor market isn't quite as active as Moncton, its provincial competitor.
As a result, even if buying a condo or apartment may be inexpensive, you'll need money to cover the mortgage. Saint John isn't higher on the list of cheapest cities in Canada to live in.
14. Edmonton, Alberta
Despite being the provincial capital of Alberta, Edmonton has more reasonable rental prices than the majority of North American cities, making it one of Canada's more cost-effective cities. There are 982,280 people living there, with a monthly living expense of about $1850.
The youth of the population makes Edmonton a great city for young people, which is one of its greatest strengths. Edmonton, though perhaps not quite as entertaining as Toronto or Montreal, is nonetheless a major metropolis with about a million citizens.
When searching for one of the cheapest cities in Canada to live in, more specifically in Alberta, Edmonton is a viable option given the average incomes and robust economy.
You won't have any trouble obtaining employment either because Edmonton's main sectors include pretty much all of them, including energy, manufacturing, advanced technology, financial services, and tourism.
However keep in mind that Edmonton, which is also Canada's most northerly city, experiences total winter ice-out.
15. Calgary, Alberta
Calgary is the largest city in central Canada and the country's fourth-largest metropolitan agglomeration overall (aka the Prairies).
While you might be perplexed as to why Calgary is ranked one place higher than Edmonton considering home prices are higher and saving for a down payment takes around 5 more months, consider typical wages. By waiting an additional five months, you may purchase a property in Calgary for around $2,500 more than those in Edmonton. This home will increase in value more quickly than those in Edmonton.
Calgary is thus listed among the cheapest cities in Canada to live in as a result of these factors plus the fact that its Cost of Living Index is a little lower.
Undoubtedly, COVID-19 and the oil price hike have caused employment losses, but Calgary's business-friendly culture assures that those jobs will return when energy prices return to normal.
16. Halifax, Nova Scotia
A significant economic hub in eastern Canada is Halifax. With a population of around 431,479 and an average monthly expenditure of roughly $1900 for basics, it serves as the provincial capital of Nova Scotia.
Halifax, however, is a great substitute for the more costly cities if you're looking for the cheapest cities in Canada to live in.
One fantastic aspect about Halifax is that fines, daycare charges, and transportation costs are all far less expensive than they would be, say, in Toronto. With foodstuffs, however, the situation is not the same. So, we assume you'll eat out?
One of Canada's top institutions, Dalhousie University, is located in Halifax, which is also worth highlighting. Agriculture, mining, forestry, and fishing and hunting are Halifax's main job-producing businesses.
17. Edmonton, Alberta
The second biggest city in Alberta and the fifth largest in Canada is Edmonton, which is also the province's capital.
Although Edmonton's monthly cost of living is comparable to Kingston's (always omitting rent or mortgage payments), Edmonton's substantially lower property prices allow you to save for a down payment faster than Kingston, taking only two years as opposed to Kingston's four.
Moreover, it might be claimed that Edmonton's government and service-based economy is a little bit better protected from the extremely severe damage that COVID-19 has caused to Alberta's energy industry.
While Rockies and Jasper are a few hour drive from Edmonton, it is true that it is colder there in the winter. Good deal, really.
18. Kingston, Ontario
The 11th largest city in Ontario, the province with the most residents in Canada, Kingston is the 25th biggest urban area overall.
Kingston may be reached in 2 1/2 hours by car from Toronto, 3 hours by car from Montreal, and approximately 2 hours by car from Ottawa.
Although Kingston's cost of living is less than Halifax's, the price of a condo is unquestionably higher. According to estimations, saving 25% of the primary earner's monthly income takes 4 years to accumulate enough for a down payment. That's an entire year longer than Halifax.
A major university, a community college, as well as research centers and hospitals that offer high-paying positions are all located in the cozy and rich city.
It's in a great location—close to Ottawa, Toronto, and Montreal—and is undoubtedly a family-friendly environment to bring up children.
Pained by financial indecision? Want to invest with Adam?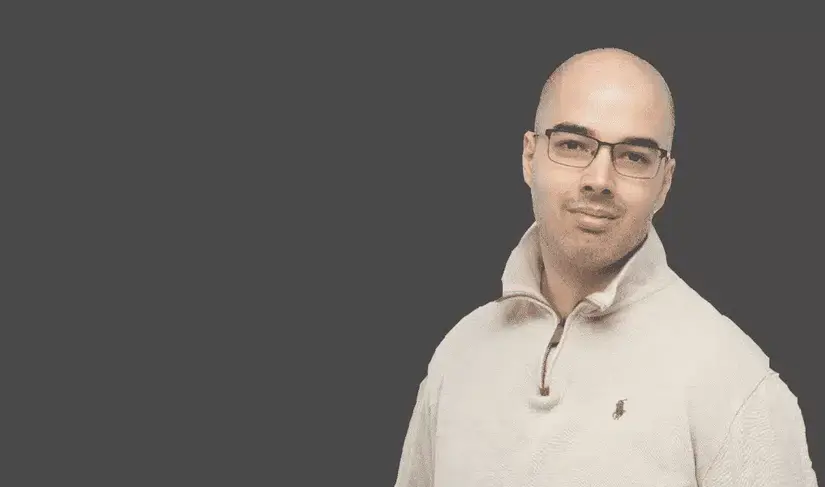 Adam is an internationally recognised author on financial matters, with over 668.8 million answer views on Quora.com, a widely sold book on Amazon, and a contributor on Forbes.