14 Safest Cities In Canada
If you are looking to invest as an expat or high-net-worth individual, which is what I specialize in, you can email me (advice@adamfayed.com) or WhatsApp (+44-7393-450-837).
Continue reading to find out more about the safest places to travel if you are thinking about visiting this huge, lovely, and great country but are worried about safety.
14 Safest Cities In Canada
1. LaSalle, Ontario
With a Crime Severity Index (CSI) rating of 15, one of the safest cities in Canada is without a doubt LaSalle. There aren't many violent crimes, and the number of drug and property incidents is far lower than the national average.
Several times, it ranks among the three safest cities. There is seldom any violent crime, and even the amount of property damage is far less than the national average.
LaSalle established a reliable, effective public transportation system in 2017. This made getting to work simpler, but it also made it simpler for youngsters to explore the city.
Parents would also not have to worry about driving their kids to or from school because LaSalle is one of the safest cities in Canada. It speaks volumes about how secure the city is.
LaSalle offers a variety of activities every day. You won't ever be bored in this city, whether you're looking for work or just want to unwind while attending one of the various festivals.
The city's cost of living is 7% lower than the national average and 16% cheaper than that of neighbouring Ontario communities.
In addition, the city is filled with parks and other green areas, including approximately 40 km of paths, many of which are close to the lake. All outdoor activities are best enjoyed while feeling protected, which allows you to take in the fresh air.
LaSalle locals benefit from low unemployment—around 3%—and good earnings that contribute to their pleasant way of life.
2. Burlington, Ontario
Outdoor paths and fresh air are two of Burlington's top draws. It is a suburb of Toronto, making it convenient for employment and leisure while also being substantially less expensive than the metropolis.
Although being relatively close to Toronto, Burlington has a small-town atmosphere. Residents of this Ontario town can feel secure wandering around the streets because of the municipality's CSI rating of 23.95.
Also, the adjacent famed Niagra Escarpment makes this location a popular destination for trekking and hiking.
While not necessarily inexpensive, living in Burlington is less expensive than doing so in Toronto's downtown. You'll also have access to a variety of excellent dining, shopping, and leisure options.
Burlington's location contributes to some of its greatest qualities. It also has a low CSI and is close to Niagara Falls and Lake Ontario, two significant bodies of water. This not only results in beautiful views but also in top-notch hiking pathways. Several of them accept horses.
If you enjoy music, you can usually find a concert happening in Burlington. Find out who is performing by looking around.
3. Lévis, Quebec
Like Blainville and Quebec City, Lévis reaps the benefits of being located in the province of Quebec. It offers access to good schools, a low cost of living, and first-rate public transit. Lévis also has a low crime rate, much like many other regions of Quebec.
Quebec's affordable utility prices, particularly for electricity, are one of the advantages of living there. Hydroelectric dams in Quebec are used to produce power, making it both environmentally friendly and cost-effective.
Just 463 violent crimes were committed per 100,000 people in Levis, where the CSI rating is 26.77. Compared to the rest of Quebec and the national average, this statistic is much lower.
In both the winter and the summer, Levis is a ski sports enthusiast's paradise. In general, housing and utilities are less expensive in Quebec compared to other regions of the nation.
Due to its location at the confluence of three national parks, Lévis is more appealing to nature enthusiasts compared to other areas of Quebec. This indicates that some breathtaking sights could be around.
A variety of hiking paths, camping areas, and animal encounters may be found right in the middle of three national parks. The possibility to play ice hockey, go skiing, and snowboarding is abundant during the winter months.
4. Oak Bay, British Columbia
The best city to live in in British Columbia is Oak Bay. Although small, the town is regarded as a hidden treasure. This upscale neighbourhood offers coastal vistas and a thriving business. While being regarded as premium, it is nonetheless reasonably priced.
Oak Bay, British Columbia, was rated as one of the safest cities in Canada with a low CSI rating of just 27.
It hasn't changed in more than five years. Although it may no longer be BC's safest city, it is always a top contender.
This gated, opulent neighborhood is close to everything. One of Canada's most renowned golf courses, the Victoria Golf Club, is simple to reach if you wish to play golf. The city is situated along the Pacific Coast, so if you want stunning ocean views, you can.
This exclusive area provides upscale dining, upscale shopping, and top-notch education. Several of Canada's top universities are located near Oak Bay.
Moreover, Oak Bay enjoys some of Canada's top medical facilities. Although though Canada has one of the strongest healthcare systems, there are still some modest regional variations. Yet, Oak Bay automatically receives the greatest healthcare in British Columbia as a whole.
Oak Bay offers picturesque surroundings, easy access to excellent schools, luxurious coastal homes, and a wealth of outdoor activities.
The neighbourhood is situated on Vancouver Island's southern coast. It was created for Victoria's rich people, and today you can still see a lot of mansions, posh country clubs, and yachts along the beach.
Due to its proximity to water, there are opportunities for swimming, water sports, and beach access.
If you're lucky, you could even get a glimpse of Cadborosaurus ("Caddy"), a sea monster that has been rumoured to stalk the coastline since before European settlement.
Cost is the drawback of this city with low crime, stunning landscape, and loads of facilities. The price tag on Oak Bay real estate reflects the area's reputation as a posh neighbourhood.
5. Lakeshore, Ontario
One of the safest communities in Canada is Lakeshore, which is barely 30 minutes from the US-Canada border. The crime severity index for Lakeshore is 28, which is much lower than the national average.
Lake St. Clair is the lake that gives Lakeshore its name. Many celebrations, performances, and other outdoor activities, such as boating and swimming, take place near the lake. Also, compared to other lakeside villages, waterfront property is far cheaper and in great demand.
There are several significant industries in and surrounding Lakeshore. There are several auto-related plants nearby, providing a large number of job prospects, thanks to its proximity to the Windsor/Detroit corridor.
Another justification for living in Lakeshore? low real estate taxes The municipality still has one of the lowest rates in the Windsor-Essex region, despite the town council's recent hike in property taxes.
6. Blainville, Quebec
Blainville stepped up its crackdown on crime after momentarily reaching Canada's CSI average. Even while it isn't the worst, it's not the finest either, and it always strives to reach its own high standards.
The finest city to live in, according to L'actualite magazine, is Blainville, according to the city's official website. It boasts excellent daycare and schools, and the level of life is good. Little ones can also play outside in a variety of locations.
You should be aware that a large portion of Blainville is either totally or mostly francophone, much as other Quebec City.
Blainville is a secure area to live or visit, with a crime rate 61% lower than the national average and a CSI rating of 32 which is 41% lower than Quebec Province.
Visitors may easily drive into the city from this suburb of Montreal or take advantage of the year-round outdoor activities available in the natural areas!
7. Wellington, Ontario
Wellington, located in southwest Ontario and a part of the Greater Golden Horseshoe, has a low CSI of 38.05. Its residents have a good standard of living.
The city ranks in the top 25% for low crime rates, low unemployment, and healthy population growth. Wellington's public safety is focused on preserving a dynamic, healthy, and safe neighborhood.
8. Aurora, Ontario
Just to the north of Toronto is the city of Aurora. It is a component of the Golden Horseshoe, which is one of the most populous areas in the nation.
With a score of 39.50, the city has a low Crime Severity Index. In comparison to the whole of Canada, the city records 514 violent offences per 100,000 residents.
Due to crime rates that are 53% lower than the national average, Aurora is nonetheless regarded as being quite safe despite the area's high population.
The possibility for large earnings is one of Aurora's key advantages. The area is recognized as an economic hub, and several businesses have established headquarters there, including Bulk Barn Foods Unlimited and Amazon.
The city, which has good earnings and lots of employment prospects, is fortunately very affordable. In Aurora, increased salaries will buy more. Compared to city living, rent and housing costs are lower, and basic necessities like groceries are less expensive.
9. Quebec City, Quebec
Canada's safest province overall is Quebec. Three of Canada's safest cities—Quebec City, Blainville, and Lévis—are located there. Québec City, the nation's capital, is the safest of all the major metropolises.
The crime rate in Québec City is one of the lowest in North America. It is seen as being safer than many large, comparable-sized American or European cities.
The lowest score among the Canadian metropolitan regions is recorded by the Quebec province's capital, which has a CSI of 42.61.
Also, according to residents' assessments, the average for safety while strolling alone in Quebec City is 94.16% during the day and 85.41% at night, suggesting that the city's neighbourhoods are quite secure.
Low housing costs, as well as historical and natural beauty, are some advantages of Quebec City. The Chteau Frontenac, a castle that looks out over the St. Lawrence River, is situated there.
Due to the low cost of housing, Quebec City is highly safe and has a low crime rate. Both housing and schools are excellent.
It may come as a surprise to some people given Quebec City's lengthy history that power there is especially affordable. Power costs substantially less in Quebec than the rest of Canada since it is generated by hydroelectric dams.
Consider moving to Québec City if you enjoy spending a lot of time online or playing video games.
There are several activities available, including cultural options. Nevertheless, housing expenses in Quebec City are lower than other cities in Canada.
Québec City is not only one of the safest cities in Canada, but it also provides people with an unmatched quality of life at a relatively moderate cost of living.
The city also plays host to the renowned Festival d'été de Québec, which draws prominent people from all over the world!
In addition to cultural events, Quebec City residents may enjoy a variety of outdoor activities such as kayaking, hiking, ice hockey, and skiing.
At Les Plaines d'Abraham, you may engage in outdoor recreation and sports, or you can stroll along Les Chutes Montmorency. There are also athletic events and concerts to go to.
Although the majority of the population in the Quebec region speaks French, moving here can be difficult if you don't.
10. Barrie, Ontario
The violent crime rate in Barrie, Ontario, is 33% lower on average than the national average, with a CSI of 45.91, which is extremely low when compared to Canada's CSI of 73.68.
Barrie offers outstanding medical facilities and a first-rate public transportation system. Barrie is a booming community, and one of the main reasons is its position.
Barrie offers a wide range of outdoor activities in addition to robust job and healthcare facilities.
Several ski resorts are conveniently close to the city, while Centennial Park's gorgeous beaches are open to visitors in the warmer months. You may also rent a boat to tour Lake Simcoe if you enjoy sailing.
It takes slightly more than an hour to get from Toronto to the Blue Mountain Resort in the north.
The city boasts a robust public transportation system that offers the Greater Toronto Area a network of buses and trains.
11. Ottawa, Ontario
One of the safest cities in Canada is Ottawa with CSI of 49.38. In addition, it is close to many government buildings, making it easy to acquire a stable government position if you need to relocate. Be ready because Ottawa is a large city.
The city itself has a high level of education.
The majority of the people who work in Ottawa have two degrees at the minimum.
Every seventh person has a job in technology. Ottawa might be the place for you if you want to live in a futuristic metropolis while simultaneously being environmentally friendly.
According to Ottawa.ca, Ottawa is the finest town in Canada for newcomers since it is economical and hospitable to bicycles. It has a rapidly diversifying immigrant population that grows each year. Therefore, if you're thinking about migrating to Canada, welcome!
12. Saguenay, Quebec
With a CSI of 50, Saguenay is among the safest cities in Canada.
When compared to other census metropolitan areas, the city has the lowest crime rate (CMA). Saguenay is a city with little to no traffic, and it is also reasonably priced.
Saguenay, which is free of excessive traffic, is also a reasonably priced place to reside in.
With its seven theatres, cultural venues, symphony orchestras, and network of public libraries and museums, the city was voted the Cultural Capital of Canada.
Saguenay even provides inhabitants with a comprehensive schedule of courses and recreational activities in a variety of subjects of interest.
13. Montreal, Quebec
Montréal is always ranked as one of the safest cities in Canada. The city has a CSI of 55.93. It boasts numerous top-rated eateries and is bike-friendly.
Montréal is also one of the most respectable cities in North America, the finest city for students, and a wonderful destination for Millennials, according to MontrealInternational.com!
A family can raise their children comfortably and without having to worry about safety in Montreal. The streets of Montréal are lined with playgrounds and low-cost daycare facilities in addition to a relatively low crime rate. Furthermore, Montreal is multilingual, just like a few other Canadian provinces.
Montreal is among the greatest cities for you to move if you're looking for a safe, livable city with great food and lodgings for starting a family.
14. Guelph, Ontario
If this is your first time hearing of Guelph, Ontario, you're not alone. Guelph's small population contributes to its safety.
Yet, the inhabitants are kind, adding credence to Guelph as a safe location to reside. Guelph has a CSI of 58.22. It also boasts the lowest food expenses in Canada.
The "Royal City's" university is one of its main draws, while some residents worry that it will become a university town.
Moreover, Guelph has a vibrant art scene if you enjoy art. Should you ever wish to commute, it's quite straightforward to travel to and from Guelph, too!
Final Thoughts
Many individuals wish to migrate to Canada because it is attractive, healthy, and safe.
Nonetheless, certain regions of Canada are more secure than others.
Living in one of the safest cities in Canada where you don't have to worry about potential danger is wonderful.
Pained by financial indecision? Want to invest with Adam?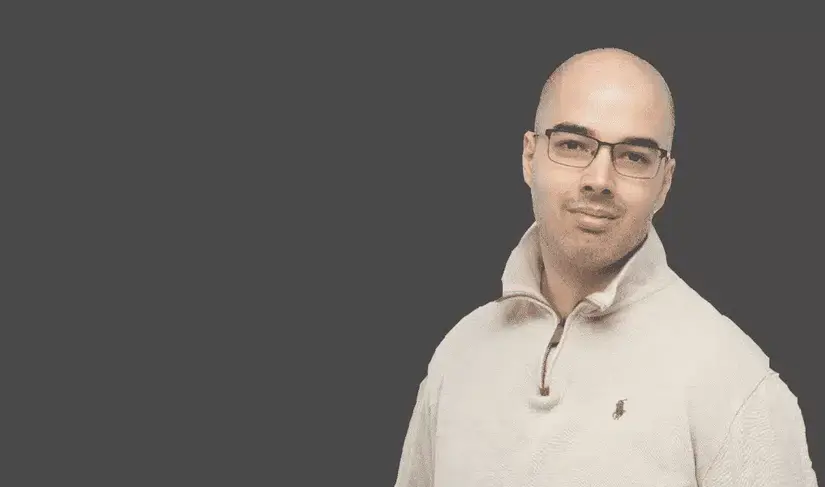 Adam is an internationally recognised author on financial matters, with over 668.8 million answer views on Quora.com, a widely sold book on Amazon, and a contributor on Forbes.