9 Best Banks In Brunei
If you are looking to invest as an expat or high-net-worth individual, which is what I specialize in, you can email me (advice@adamfayed.com) or WhatsApp (+44-7393-450-837).
Introduction
Know the best banks in Brunei if you are thinking of moving or investing there.
There is fierce competition in the banking industry in Brunei. Brunei Currency Board serves as the nation's central bank.
When local and international banks are considered combined, there are nine banks in Brunei. And there are about 40 branches on each of these.
There are about 400,000 people living in Brunei, according to estimates. Thus, each branch can serve, on average, about 10,000 customers.
Three types of banking are available in Brunei: corporate banking, consumer banking, and institutional banking.
Over half of the income of the country comes from these three types of banking.
What you need to know about Brunei
Before you decide if you want to open a bank account in Brunei, first here are the basic things you need to know about the country.
On the northern coast of Borneo, in Southeast Asia, sits Brunei, a sovereign state with a considerable foreign population. At slightly over 400,000 inhabitants, Brunei has a far smaller population than many other nations, but having a very high population density of about 72 persons per square kilometer.
Brunei gained independence from the United Kingdom in 1984, and since then it has developed into a financial powerhouse, ranking fifth among the 182 countries Forbes examined in terms of wealth.
The population is highly diversified, with around 66% of the population being Malay, 11% of the population being Chinese, 3% of the population being indigenous, and the remaining 20% coming from different parts of the world.
Brunei, a nation made up of two disconnected portions in Southeast Asia, is situated on the island of Borneo. The nation, which has a surface area of more than 2,000 kilometers, is bordered by Malaysia.
Just roughly 10,000 of Brunei's 400,000 residents reside in the Temburong District, with the other 97% of the nation's population living in the country's western region.
The capital city of Bandar Seri Begawan is home to around 150,000 people, while the bulk of the remainder of the population is concentrated in the other major towns and neighborhoods.
Although English is largely utilized in the corporate sector, Malay is the official language of Brunei. This enables a wide variety of foreigners and expats to live and work in the nation; English is also utilized as the medium of instruction from basic through higher education.
A sizable expatriate population, drawn to Brunei by its prosperous and successful economy, as well as retired foreigners who came to the country to appreciate its more Eastern culture and tropical climate, make up the majority of the country's foreign population.
The Belait Area, home to the Royal Dutch Shell headquarters and some of the British Army, is where you may find a large number of these expats.
Islam is the predominant religion of Brunei, a sharia-compliant country. Given the variety of its people, it is, nonetheless, typically quite tolerant of all religions.
However the government of Brunei permits non-Muslims to carry in a small amount of alcohol from their point of departure abroad for their own private use notwithstanding Sharia law's prohibition on its sale and use.
Local and international banks make up the two categories of banks in Brunei.
In Brunei, three banks fall under the category of "local banks":
Baiduri Bank Berhad
Bank Islam Brunei Darussalam Berhad
Perbadanan Tabung Amanah Islam Brunei
Six banks offer services in Brunei under the category of "foreign banks" –
There used to be four other banks in Brunei, however they are now all closed. These financial institutions include Citibank, HSBC Brunei, The Islamic Bank of Brunei Berhad, and The Islamic Development Bank of Brunei Berhad.
9 Best Banks In Brunei
1. Baiduri Bank Berhad
The most renowned bank in Brunei was established in 1994 and is known as Baiduri Bank Berhad, one of the best banks in Brunei.
In addition to e-financial services and investment securities, it also offers automated insurance renewal, hire-purchase financing for vehicles, treasury services, unit trust services, online trading, and other services linked to banking and other financial matters.
Bandar Seri Begawan is where its headquarters are located. Of the entire assets, it has managed around C$3,008.64 million. In 2017, Baiduri Bank Berhad brought in around B$83.02 million in revenue. The same year, Baiduri Bank Berhad's net income was about B$50.191 million.
2. Bank Islam Brunei Darussalam
With the merging of two Bruneian banks, the Islamic Development Bank of Brunei and the Islamic Bank of Brunei, the Bank Islam Brunei Darussalam was established in 2005, with its headquarters in Negara Brunei Darussalam.
It offers its customers personal, savings, and development finance as well as investment products, hire buy financing for consumer goods and cars, non-life and life insurance, and SMS or mobile banking services.
Of the overall assets, it has managed around B$9.6 billion. In 2017, Bank Islam Brunei Darussalam produced income of around B$300,39 million.
The same year, Bank Islam Brunei Darussalam's net income was something in the neighborhood of B$116.18 million. Over 900 people are employed there to serve the 200,000 consumers.
3. Perbadanan Tabung Amanah Islam Brunei
With its headquarters in Bandar Seri Begawan, Brunei Darussalam, Perbadanan Tabung Amanah Islam Brunei is one of the oldest organizations. It was created in 1991.
With its 8 locations, the bank offers services including savings, term deposits, home renovation financing, and retail finance services like auto loans, mortgage loans, and other loans.
This bank, which is one of the best banks in Brunei, is a business entity registered in Brunei Darussalam under the Perbadanan Tabung Amanah Islam Brunei Act.
Darussalam Holdings Sendirian Berhad (Haj/Umrah Services, Travel Agency) and Insurance Islam TAIB Sendirian Berhad (Takaful/Insurance) are the bank's two completely owned subsidiaries.
4. Maybank
The headquarters of Maybank, which was established in 1960, are located in Kualalampur, Malaysia. The bank is one of the best banks in Brunei.
The bank offers services including personal loans, business loans, deposits, and other financial goods and services that are connected to commercial banking. Maybank reported a net income of of RM7.52 billion in 2018.
5. RHB Bank
The RHB Bank, one of the best banks in Brunei, was established in 1965, and Malaysia is where its headquarters are located.
RHB Bank offers its individual clients services like remittances, investment-related services, general and insurance products, deposit collection, as well as credit facilities like mortgages, non-residential mortgages, the purchase of securities, credit cards, personal loans, and hire purchases. RHB was founded as a public limited company in 1994 as DCB Holdings Berhad.
Of the entire assets, it has managed around MYR230.21 billion. In 2017, RHB Bank brought in around MYR3.5 billion in income. RHB Bank's net income that year was around MYR1.95 billion. There are 14,790 people working there.
6. CIMB Brunei
The headquarters of CIMB Brunei, one of the best banks in Brunei, are in Kuala Lumpur, Malaysia, and the company was founded in 1924 (after undergoing several mergers).
The debt capital markets, equity capital markets, project consulting services, fund and investment management-related services, and other services are all offered in Brunei by CIMB Brunei.
RM506.499 billion is reported as the group's total assets, RM19.51 billion as its gross revenue, and RM4.6 billion as its net profit for the 2017 fiscal year.
The Standard Chartered Group includes the 1958-founded Standard Chartered Bank, one of the best banks in Brunei.
In 2008 and 2009, in celebration of reaching their 50th year of existence in Brunei, they received the distinguished title of Best Retail Bank in Brunei.
They provide Bruneians a variety of services, including wealth management, credit cards, mortgages, personal loans, structured deposits, and deposit plans. There are around 300 people working there.
The company reported total assets of $1.392.64 billion, gross sales of $114.62 billion, and net income of $19.11 billion for the year 2018.
8. Bank of China, Brunei
Bank of China, Brunei was established very recently, and China is where its headquarters are located. The bank is one of the best banks in Brunei.
Due to Brunei's political and strategic strength, this was the first time a Chinese corporation had the opportunity to begin operations there.
However the company reports total assets of HK$2,565.56 billion, gross sales of HK$15.41 billion, and a net profit of RMB184.986 billion in 2017.
9. UOB Bank
There were just two branches of UOB Bank, formerly known as United Overseas Bank Ltd. The bank is one of the best banks in Brunei.
The Baiduri Bank Berhad acquired United Overseas Bank Ltd., the retail banking division of UOB Bank, on October 20, 2015. All of the retail banking services and assets were acquired as part of that deal.
The company has total assets of $359 billion, gross sales of $5.528 billion, and a net profit of $3.40 billion for the year 2017.
How To Find The Best Banks In Brunei
The Monetary Authority of Brunei Darussalam performs all central banking duties, including controlling Brunei's currency and enacting monetary policy (AMBD).
The government has been looking for innovative strategies to reduce its reliance on oil and gas in recent years, and one such strategy is banking. Retail banking (the form for regular household usage) isn't the most profitable, but it does give quantity.
It is advised that you maintain a bank account open in your native country unless you want to make your migration permanent. Making remittances back home and paying expenses are much simpler by doing this.
But, if you want to move, it is preferable to create a local account in Brunei because the transaction and withdrawal costs associated with using a foreign bank can quickly mount up.
It's a good idea to conduct some local research before opening a bank account to see which branches and ATMs are located nearest to your place of employment or housing. There are 24-hour ATMs in every urban area, and the majority of them are posted on bank websites and maps.
The Singapore dollar is also readily accepted by many merchants, cafés, and cab drivers in Brunei since it is tied to the Brunei dollar, which is the country's official unit of account.
Nonetheless, most individuals use Brunei dollars, which are accessible from any of the many ATMs in the nation, to bank and make purchases.
Do not miss to read the terms and conditions for each account type to choose which one delivers the services that are the most appropriate for you. Which bank provides the most suitable answer for your requirements will depend on how you want to utilize your account.
Personal current and savings accounts are the most often used types of accounts. With varied levels of fees, each bank will provide a selection of each.
For instance, monthly fees for accounts often come with benefits like a cap on the number of times you're charged for withdrawals, transfers, or transactions.
When creating an account, always read the terms and conditions to ensure you fully understand what rights you have and what fees and/or interest rates you may expect.
Whilst there are variations in Brunei's banking hours due to each branch's own schedule, on average, they are open from 9 am to 4 pm, Monday through Friday.
The crucial thing to remember is that all businesses—including banks—close on Fridays between the hours of 12 a.m. and 2 p.m. for prayers.
To help you with all the process, seek help from a financial planner.
Visit the nearest local branch of the bank in Brunei where you want to open an account. The application procedure can be started online, but supporting documentation must be submitted in person.
Staff at most bank branches know English, so there shouldn't be too much of a communication barrier. It may take some time to open a bank account, therefore you should always make an appointment before visiting.
After scheduling your appointment, gather the necessary paperwork to bring with you:
Passport
Visa
Financial history
Employment contract
Three months of bank statements
Rental contract
This may appear to be an unduly difficult process, but it is necessary since banks are required by law to verify the identification of everyone who requests to create an account with them. If any of their accounts is used for money laundering, they may face prosecution.
Pained by financial indecision? Want to invest with Adam?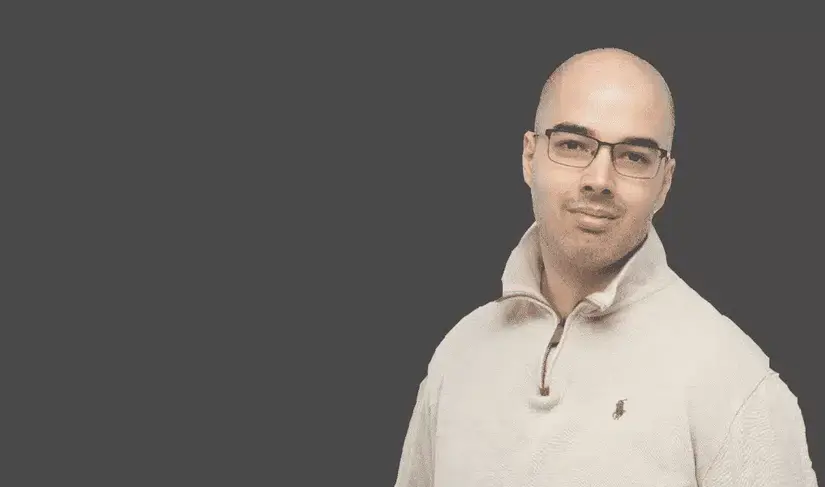 Adam is an internationally recognised author on financial matters, with over 666.9 million answer views on Quora.com, a widely sold book on Amazon, and a contributor on Forbes.
Tags
Baiduri Bank Berhad review
,
Bank Islam Brunei Darussalam Berhad review
,
bank of china
,
Best Banks In Brunei
,
CIMB Brunei review
,
Maybank review
,
Perbadanan Tabung Amanah Islam Brunei review
,
RHB Bank review
,
Standard Chartered Bank review
,
UOB Bank review
,
What Is The Banking System In Brunei
,
What You Need To Know About Brunei