Why Invest In Industrial Real Estate
If you are looking to invest as an expat or high-net-worth individual, which is what I specialize in, you can email me (advice@adamfayed.com) or WhatsApp (+44-7393-450-837).
Introduction
Why invest in industrial real estate? Here are 19 reasons.
Industrial real estate investment must be one of the options that real estate investors are open about.
In this case, industrial real estate is broadly defined as any property with a storage facility, such as a warehouse, distribution centre, or flexible space, or that can accommodate a variety of industrial activities, like a structure that can be transformed into a production area or a manufacturing plant.
By investigating every opportunity, the likelihood of closing the one lucrative deal that could result in additional deals of this nature is increased.
Industrial real estate investing is far from being an exact science, though, like everything else in real estate.
Yes, it has benefits, and these may persuade you to consider investing in industrial real estate. However, it also has drawbacks, which might make you think twice before entering this area of real estate sales.
So, why invest in industrial real estate? The reasons are listed below. This list can help real estate investors decide whether or not they should try their own hand at investing in industrial real estate.
What Is The Industrial Real Estate?
There is a much bigger picture than just industrial real estate. It is a type of commercial property that is acquired and disposed of only for business needs.
Commercial properties used for industries other than retail and offices are known as industrial real estate.
Industrial properties can be used as factories, warehouse investment properties, and areas for logistics management, to give a general definition of the term.
Compared to residential real estate, industrial real estate is easier to acquire due to its wide variety of options, adaptability, and rising demand.
Industrial property is any commercial real estate used exclusively for businesses. Consider this:
Warehousing
Manufacturing
Storage
Logistics
Showrooms
How To Invest In Industrial Real Estate?
You have two options for investing: either directly in the property or through a knowledgeable commercial real estate broker.
Your broker will be able to find the ideal property for you and negotiate the best deal. It's best to have an expert on your team because the process can be difficult and time-consuming.
Here are a few additional pointers to improve your chances of success when investing in industrial real estate:
Do some market research and choose a good location.
Work with a trustworthy and knowledgeable broker.
Borrow money from a reputable lender.
Recognize the risks and be ready for them.
Have an exit plan ready.
Why Invest In Industrial Real Estate?
1. Industrial Real Estate Offers Higher Rental Yields
The possibility of higher rental yields is among the primary justifications for investing in industrial real estate. IRE typically offers a higher level of passive income than that of residential real estate.
In the US, the average industrial property rental yield is around 7.5%. The average for residential and commercial properties, which is closer to 4%, is much higher than this.
Industrial real estate (IRE) is frequently leased on a triple net basis, which accounts for the higher rental yield. This implies that in addition to their monthly rent, the tenant is also liable for paying the insurance, property taxes, and maintenance costs.
You are only liable as the property owner for the mortgage and any maintenance costs associated with the common areas (CAM). You can increase your return on investment thanks to this arrangement.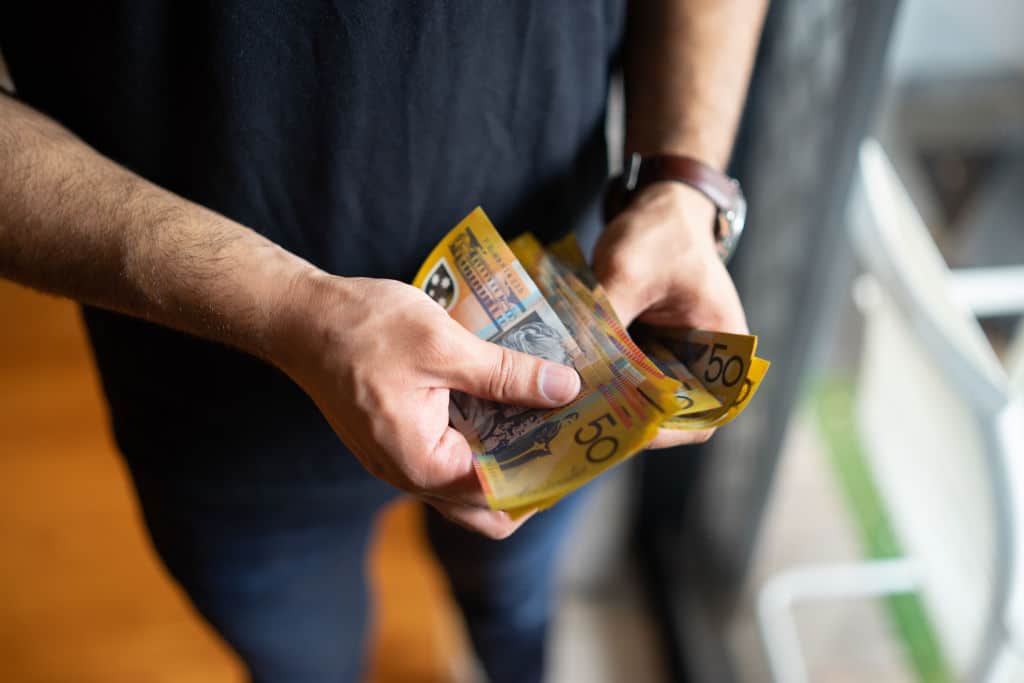 2. There Is High Demand For Industrial Real Estate
Industrial properties tend to be vacant for much shorter periods of time than other types of commercial real estate, largely because of the adaptability mentioned earlier.
In fact, we wrote an article earlier this year describing the problem of American warehouses running out of room.
Every product we come into contact with has gone through some sort of industrial property, which explains why the demand for these kinds of properties is still very high. These characteristics are therefore essential.
This also doesn't appear to be changing anytime soon, as e-commerce is still on the rise and is driving up demand for larger-scale fulfilment facilities.
3. Investing In Industrial Real Estate Offers Diversity In Asset Allocation
You should never put all of your eggs in one basket when investing in industrial real estate, according to the general rule of thumb. When purchasing industrial real estate, you will be faced with a plethora of choices.
Residential real estate, on the other hand, restricts your options.
It's straightforward: a wide range of activities, including manufacturing, logistics, storage, and production, are carried out on industrial properties.
This implies that a portion of your investment will always perform well, even if one asset class isn't due to inflation or other economic factors performing well.
4. Industrial Real Estate Has Longer Rental Terms
Why invest in industrial real estate? Because it has longer rental terms. Compared to other types of commercial real estate, IRE offers longer lease terms in addition to higher rental yields. Industrial lease terms typically range from three to ten years.
The lease agreement may last up to 25 years in some circumstances. This is a lot longer than the typical residential property lease, which is typically for one year.
Longer lease terms give your investment stability and predictability. Knowing that your income stream will be steady for many years to come will allow you to plan your budget for the future.
5. Industrial Real Estate Offers Effortless Passive Income
People think about investing in industrial property because it's easier than other side jobs to make a steady income. You'll discover, though, that residential properties are more trouble than they're worth if you decide to buy a property.
To keep your property competitive in the market, you'll need to undertake routine maintenance, renovations, and improvements. Also, be prepared for lengthy trips for inspections and approvals if the property is far from your home.
However, for those already preoccupied with their jobs or businesses, investing in real estate means little hassle and concern.
They require less upkeep and have lower vacancy rates, which guarantee a consistent income over the long term.
Choosing Fundrise will allow you to make investments in commercial real estate. You can invest as little as $500 and there is no cost to sign up.
For accredited and non-accredited investors, they provide options for real estate crowdsourcing.
6. Industrial Real Estate Demands Lower Maintenance Costs
Why invest in industrial real estate? Because it does not need a lot of money to maintain it.
All types of property need some maintenance, but industrial buildings typically need less than other commercial types. This is due to the triple-net nature of most leases.
This implies that all maintenance and improvements are the tenant's responsibility. Additionally, compared to other types of industrial real estate properties, industrial buildings typically have longer lease terms.
Because there is less tenant turnover, the owner won't need to renovate as frequently.
7. Industrial Real Estate Offers Long-Term Cash Flow
Imagine that you run a business the size of Amazon or eBay and that you need a place to store your inventory and store your products.
How often would you want your warehouse to be moved? That is precisely the reason why industrial investment properties, particularly warehouse properties, guarantee long-term gains.
In addition, tenants who live in apartments are more likely to sign short leases. That's because people's needs and family situations change frequently, forcing you to find a new tenant for your vacant property.
Contrarily, industrial property tenants typically sign longer leases in order to maintain the continuity of their operations. This translates to stable, long-term cash flow for you.
8. Business Trends Demand More Warehouses
The development of e-commerce is among the key trends boosting demand for industrial property. Online shopping has grown significantly over the past few years.
Because of this, businesses must build more warehouses and storage spaces to meet rising consumer demand. Given that online shopping is expected to continue to increase over the next few years, this is unlikely to change anytime soon.
The demand for warehouses is being driven even by food delivery services like Blue Apron and Hello Fresh. These businesses require room to house their inventory and ship their goods to customers.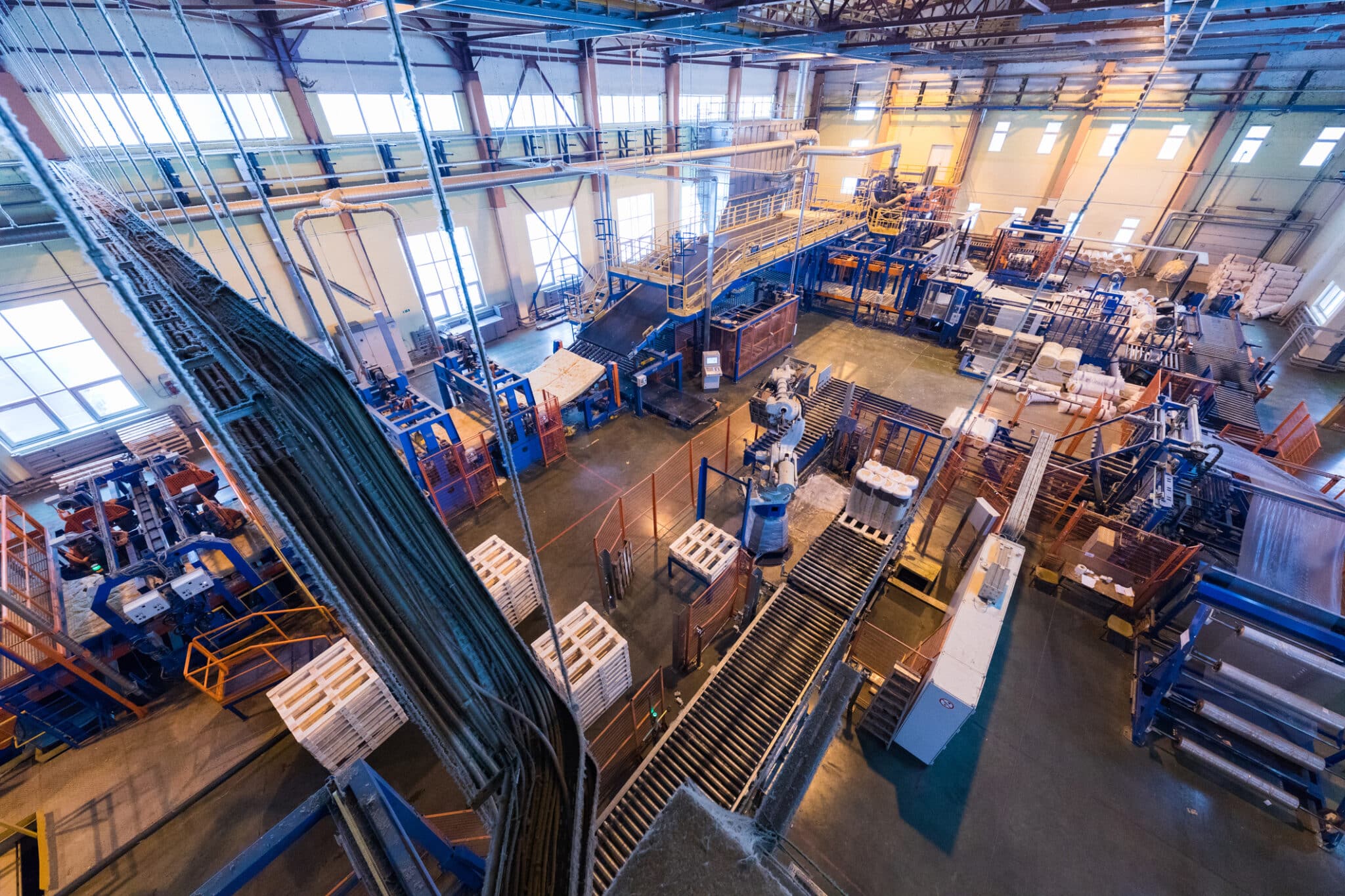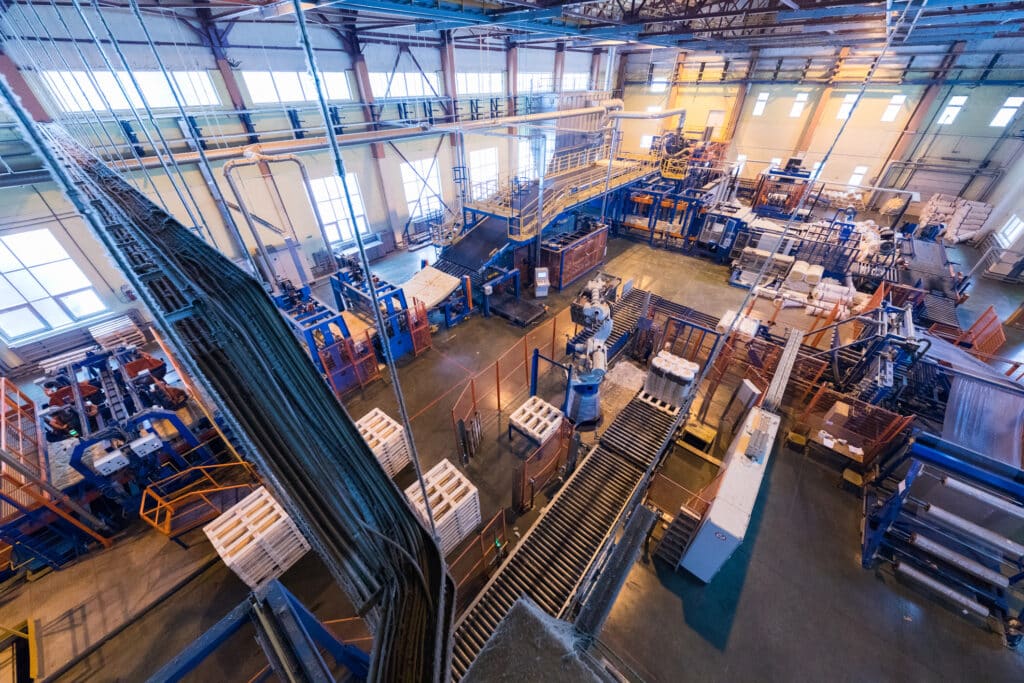 9. Industrial Properties Are Easier To Liquidate
Why invest in industrial real estate? Because it is easier to liquidate. To start or grow their business, someone is always looking for a large industrial-use building. Because of this, you won't have any trouble selling your industrial property if you ever decide to do so.
Residential properties are an exception to this. Residential properties have been left in terrible shape. Investors who feel the need to sell their property must undergo laborious repairs and improvements in order to make a good sale.
Despite high housing costs, property owners still have a lot of responsibilities. This covers the interior, weatherproofing, and modern technology to get a good deal.
All you have to do with an industrial property is give it a little polish. Simply put it up for sale after that to attract interested buyers.
10. Industrial Real Estate Is E-Commerce Friendly
Industrial property is now more appealing to investors as a result of the expansion of e-commerce. IRE is frequently found outside of densely populated city centres.
This makes it perfect for companies that need to ship goods and store inventory. Businesses that use trucks to transport their goods benefit greatly from being close to major transportation corridors.
IRE typically costs less than other forms of commercial real estate as well. Because of this, it is a more cost-effective choice for companies seeking to grow.
11. Industrial Real Estate Has a Lower Risk Of Market Saturation
If the market is saturated when you try to sell or rent your property, you'll have problems. In other words, nobody is interested in the property you are offering right now.
Your investment becomes stuck in this situation with no returns or cash flow.
When it comes to industrial investments, oversupply and market saturation are less likely to occur. The actions of buyers and tenants in the real estate market are influenced by a variety of factors. This covers changes in consumer lifestyles, interest rates, and inflation.
All of these factors have one thing in common: they frequently affect the residential real estate market.
You're not likely to learn that there is an unoccupied industrial property. Commercial real estate is more expensive than residential.
However, they allow their tenants to make money using them, ensuring that they are always in demand.
12. Industrial Real Estate Offers Flexibility Of Purpose
Non-industrial commercial spaces are typically configured for a particular use. For instance, a retail store is made to be used for conducting retail business, and an office building is made to be used as office space.
However, industrial structures can be easily converted for a range of uses. Due to its flexibility, industrial commercial property is a more alluring choice for companies that may need to modify their operations in the future.
The fact that industrial real estate properties can be used for a variety of purposes is their best feature. An industrial structure need not be just an office, production, or logistics facility.
You can either hire several tenants or rent out all three for one particular business.
Today's online businesses want to simultaneously reach their customers everywhere. They will also require numerous distribution centres and warehouses for that.
Companies are progressively turning to small warehouses spread across several cities rather than renting one large storage space.
As a result, shared industrial properties are now in demand from consumers.
Therefore, you can increase cash flow and ensure dependable returns on each of your property investments if you can make your property suitable for dual tenants or more.
13. Industrial Real Estate Is Simple And Straightforward
A straightforward, easy way to convert your investment into consistent income returns is provided by industrial real estate. That is so because there are fewer anomalies with industrial properties compared to residential properties.
An industrial rental building typically has a sizable empty space and a small amount of office space. These structures are simple to manage and maintain because they are either used as production or storage areas.
This means that a novice can easily pick up the business and make quick money with industrial real estate.
14. There Is Greater Tenant Accountability In Industrial Real Estate
You probably know what we're talking about if you've ever had trouble with your residential real estate tenants. When mishaps and accidents happen, residential tenants are less likely to repair your property.
That's not the case with tenants of industrial real estate. Industrial building occupants will have a greater sense of obligation to the building.
This is due to the fact that any incident or accident that compromises the building's aesthetics has a direct impact on the company's brand identity and output capacity.
Additionally, industrial buildings typically consist of an office and four vertical walls that are joined by a roof.
There is therefore less likely that any obvious structural issues with the building will arise and endanger the tenants directly.
15. Improvements To Industrial Real Estate And Technological Advancements Will Lead To Profitability
Whether we like it or not, technological developments will alter how we currently use industrial properties. As a result, any upgrades you make to your commercial properties are likely to be profitable.
There aren't many multi-floor warehouses around anymore.
However, as soon as they start operating automatically, they will be excellent investments.
Similarly to this, distribution centres close to major cities will be preferred as more companies start to offer quick deliveries.
Furthermore, it is anticipated that warehouses will serve as significant retail spaces, data centres, and photo studios.
In other words, if you renovate your industrial real estate properties in the upcoming few years, you can increase your monthly cash flow even more by attracting tenants who are willing to pay more.
16. Industrial Real Estate Offers Investment Stability
Particularly when compared to other property types, investing in industrial real estate is frequently seen as a safe bet. These assets tend to increase in value over time and are less prone to market fluctuations.
Additionally, there is always demand for these properties due to businesses' ongoing need for storage and manufacturing space.
17. Industrial Real Estate Offers Budget-friendly Vacancy Rates
The worst part of real estate investing is having to prepare your property for a new tenant after the current one vacates.
You'll likely be responsible for paying all remaining insurance taxes, heating costs, and property taxes in the case of retail or residential tenants.
Even more! Renovating the home to draw in new tenants will be expensive if your residential tenants didn't leave it in good condition, which will increase your initial vacancy costs.
These expenses are comparatively less for industrial real estate properties.
As we previously mentioned, these structures are typically uncomplicated and uncomplicated. This means that you won't need to make many changes for the next tenant to use it.
Additionally, these buildings sell quickly due to the consistent demand, so you won't have to pay the vacancy costs for very long.
18. Selling Industrial Properties Is Simpler
Compared to residential properties, commercial buildings are simpler to liquidate. Because there is always demand for a sizable industrial-use building, you won't need to make as many repairs and improvements to a commercial building.
Residential properties sometimes end up neglected, and it can be challenging to find a buyer willing to pay a fair price. However, you have a better chance of selling a commercial property quickly and for a fair price.
Therefore, keep in mind that commercial buildings are simpler to sell if you ever consider doing so. The risk of market saturation is lower.
19. The Statistics Predict Successful Investments In Industrial Real Estate
Successful real estate investing requires a thorough understanding of the demand and supply curves as well as consumer behaviour. The absorption and vacancy rates indicate a chance of successful investment in industrial real estate properties.
In the US, vacancy rates for industrial real estate have been stable since 2011 despite a surge in absorption.
Likewise, with a transaction cap of 7.9%, the industrial sector of real estate continued to have the highest cap of any other sector.
In addition, the recent robust leasing activity suggests that industrial property rents will rise and net absorption will pick up speed in the coming years.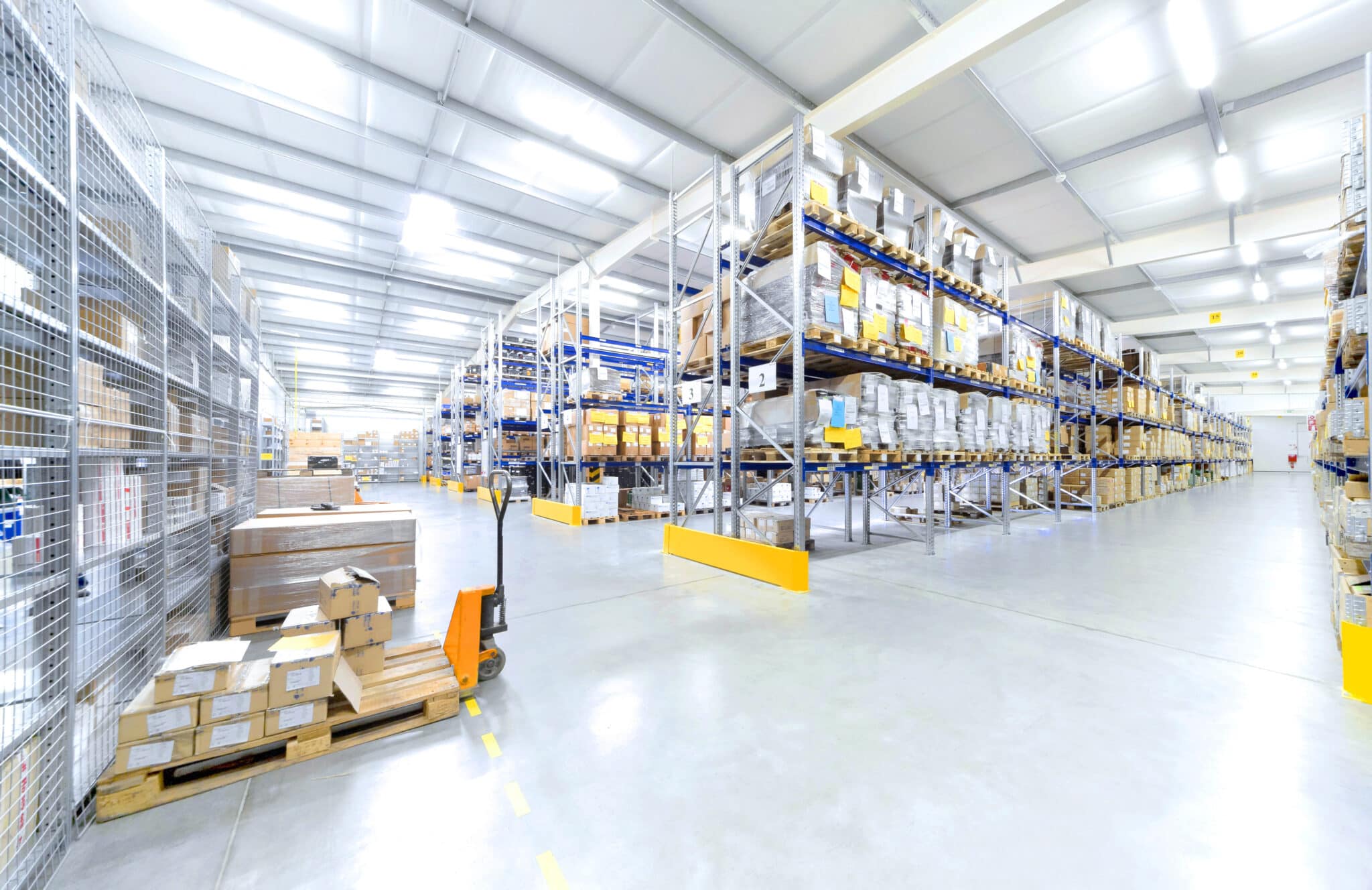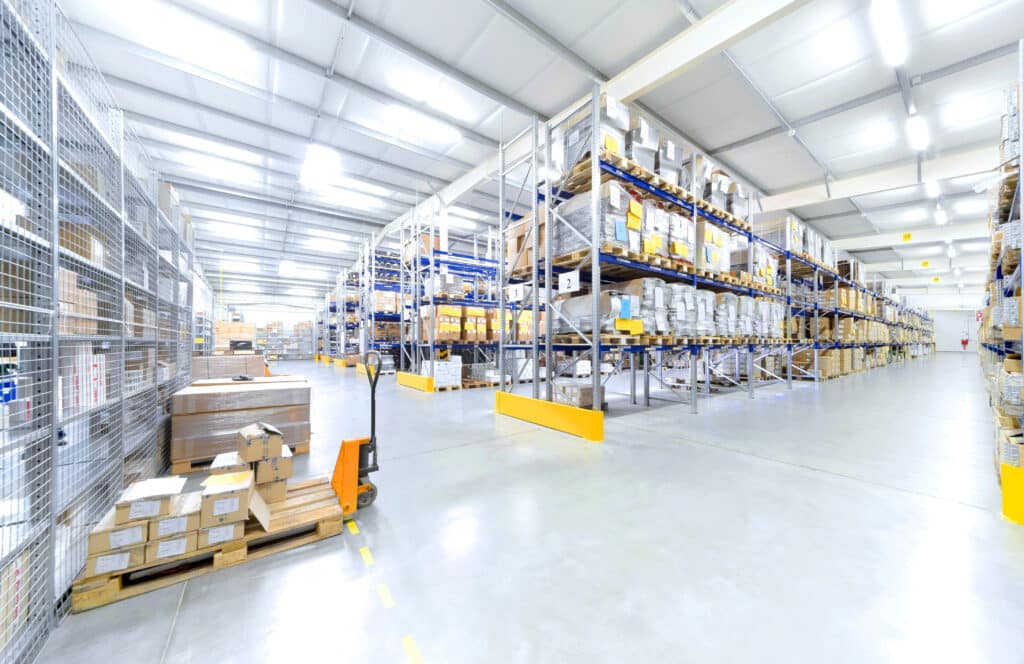 What Are Some Of The Disadvantages Of Investing In Industrial Real Estate?
1. Possibility of Long-Term Vacancies
Despite an increase in demand, there is still a chance of long-term vacancy in industrial real estate. This is due to the possibility of businesses closing their doors or moving. Finding a new tenant for the property can be difficult when this occurs.
2. A Market Correction Is Imminent For Industrial Real Estate
The market for industrial real estate is booming, but every golden age eventually reaches a plateau.
Demand increasing to a point where it outpaces the supply of industrial real estate spaces, causing the discrepancy to drive up rental costs, is one strong possibility in particular. When this occurs, the demand for industrial real estate is likely to plateau and shift to a different region.
3. Risk Of Oversupply
Currently, the industrial real estate market is expanding quickly. There are now worries that there may soon be an excess of warehouses and storage facilities. Rents and property values might fall as a result, if this occurs.
4. Increased Interest Rates
The trend of rising interest rates over the past few years is anticipated to continue. This might make it more difficult for companies to afford industrial real estate and might also cause a drop in interest in these buildings.
5. Investing In Industrial Real Estate Results In Lower Availability Of Leverage
When financing industrial real estate, lenders are frequently more cautious. The reason for this is that if the borrower defaults on the loan, these properties may be more challenging to sell. Due to this, investing in industrial real estate frequently results in a lower availability of leverage.
Final Thoughts
Industrial estate property investments are appealing for a variety of excellent reasons. A stable and long-term cash flow is provided by this kind of real estate investment, which is less prone to market fluctuations and has the propensity to increase in value over time.
Do your own research before investing because there are risks involved, keep in mind. It is highly advised that you work with an experienced broker if you need assistance getting started. In the event that you need to sell industrial property, always have a plan of action in place.
Pained by financial indecision? Want to invest with Adam?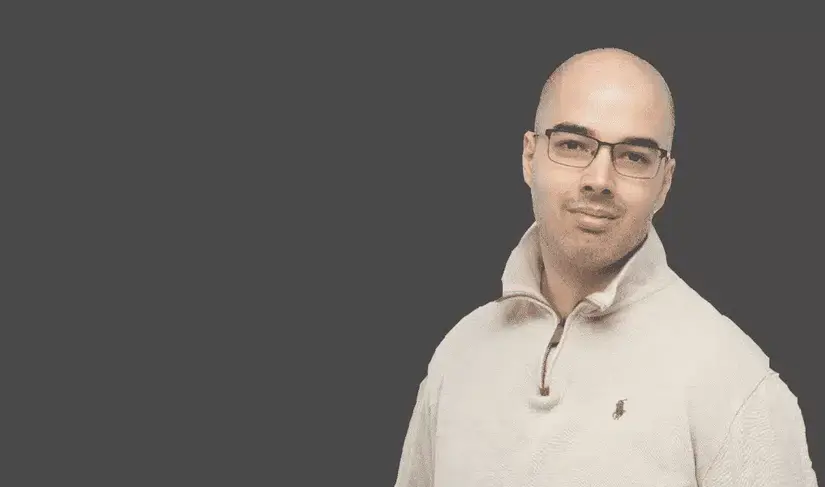 Adam is an internationally recognised author on financial matters, with over 588.1 million answers views on Quora.com and a widely sold book on Amazon and a contributor on Forbes.