Here are the top 10 countries with the most billionaires.
If you want to invest as an expat or high-net-worth individual, which is what i specialize in, you can email me (advice@adamfayed.com) or use WhatsApp (+44-7393-450-837).
Introduction
There are 2,755 people on Forbes' 35th annual list of the world's billionaires. As expected, the United States and China are home to the vast majority of the world's richest people. According to Forbes' 2021 Billionaires List, the number of billionaires climbed in almost every country this year.
According to the Hurun Global Rich List 2021, Greater China has the most billionaires in the world in 2021. Greater China took the top spot with a population of 1,058 billionaires. The United States, on the other hand, had 696 billionaires.
With 1,149 billionaires, the Asia-Pacific region maintains the lead, up 370 from the previous year, attributable primarily to arrivals from China and India. The list of nations with the most millionaires will be full of shocks and upheavals as a result.
The United States leads the list with 724 billionaires, followed by China with 698. These two countries account for more than half of the world's billionaires. With a net worth of $177 billion, Jeff Bezos, the founder of Amazon, is the richest person in the planet.
With a net worth of $151 billion, Elon Musk, the CEO of Tesla, is the second richest person on the list. The world's billionaires now have a combined net worth of $13.1 trillion, up from $8 trillion in 2020.
After creating 19 new billionaires this year, India broke into the top three according to Forbes. Meanwhile, Italy cracked the top ten. Forbes' list of billionaires for 2021 includes 2,755 names. In addition, the following cities have 2,444 billionaires.
Mostly every country added new billionaires in 2021, and the Top 20 experienced some significant changes. The 20 nations and territories where the majority of the world's wealthiest individuals dwell are listed below.
10 Countries with the Most Billionaires
10. Italy
Italy's 51 billionaire is Giovanni Ferrero, the executive chairman of his family's eponymous chocolate company. Ferrero has a $34.1 billion market capitalization.
Giovanni Ferrero is the present executive chairman of Ferrero Rocher, his family's chocolate firm, which had a market capitalization of $15 billion in 2020. The company's most well-known products are Nutella chocolate-hazelnut spread, Tic Tac mints, and Kinder chocolates.
Giovanni Ferrero's estimated net worth in 2022 is $28 billion.
Giovanni was the co-CEO of the company with his brother Pietro until his death in 2011 from a heart attack. In 2017, he stepped down as CEO but stayed on as executive chairman to focus on the company's strategy. He bought Nestle's entire confections business in the United States for $2.8 billion in January 2018. Giovanni Ferrero is an entrepreneur from Italy.
Ferrero inherited the candy firm Ferrero SpA from his brother Pietro Ferrero, who died in 2011.
9. The United Kingdom
The United Kingdom is home to 56 billionaires, the most notable of them is James Ratcliffe, a chemical engineer who became investor worth $14.8 billion.
Sir James Ratcliffe is now the wealthiest person in the United Kingdom, yet he is just the 113th richest person in the world. He amassed a fortune of US$17 billion as the founder, chairman, and majority owner of the chemical juggernaut Ineos Group.
James Ratcliffe has once again been the richest man in the United Kingdom. He is estimated to be $6 billion richer than the previous year, owing to a rebound in the chemicals industry, which has increased the value of his Ineos.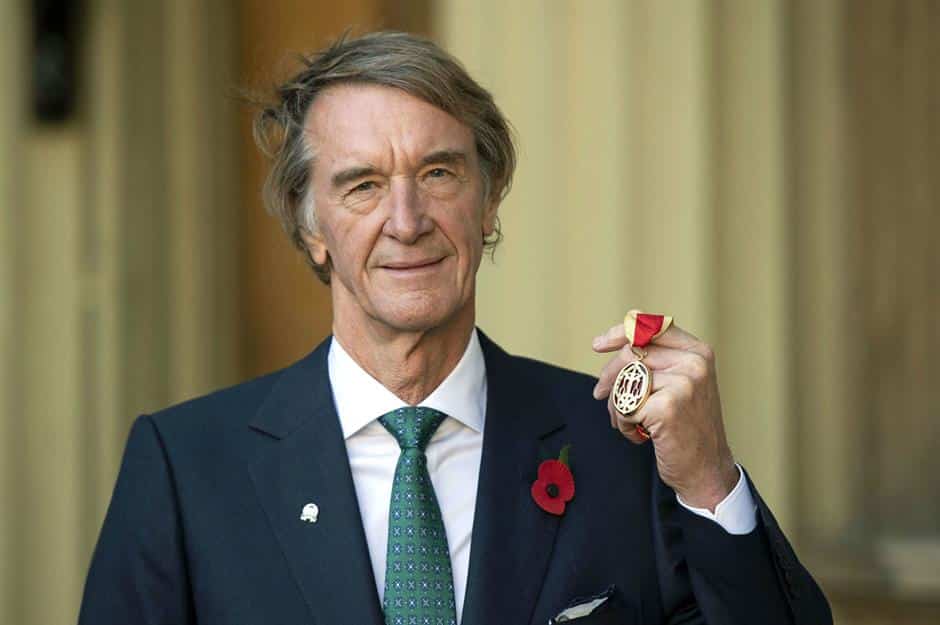 8. Canada
The media magnate David Thomson and his family are among Canada's 64 billionaires. Thomson and his family are the wealthiest persons in Canada, with a total net worth of $50.9 billion. According to a recent worldwide survey, Canada added seven billionaires in 2020, raising its total to 53, tied for the world's 12th most, up from 14th the previous year.
The combined fortune of Canadian billionaires now surpasses $100 billion, an increase of 4.5 percent over the previous year. Joseph Tsai, co-founder and vice-chairman of China's e-commerce powerhouse Alibaba Group Holding Ltd, is also one of Canada's richest people. According to the financial newspaper, he is of Taiwanese descent and a Canadian citizen, and his fortune is expected to grow by $500 million in 2020.
7. Brazil
Jorge Paulo Lemann is one of Brazil's 65 billionaires, together with his family. They are worth $14.9 billion. The richest individual in Brazil is Jorge Paulo Lemann. Lemann is a co-founder of 3G Capital, a Brazilian investment company that owns Burger King, Heinz, and Anheuser-Busch.
3G offered $4 billion buy all of Burger King's stock in September 2010, a 45 percent premium to the market. Also, Joseph Safra was a billionaire businessman and Lebanese Brazilian banker who formed the Safra Group, a Brazilian banking and financial conglomerate based in Switzerland. With a net worth of US$22.8 billion, Safra is the world's 52nd wealthiest person and Brazil's richest.
6. Hong Kong
According to Forbes, the founder of Contemporary Amperex Technology (CATL), Robin Zeng Yun, has eclipsed Li Ka-Shing as Hong Kong's wealthiest person. Zeng's current net worth was US$34.5 billion, which was US$0.2 billion greater than Li's. Lika-net Shing's worth is $33.7 billion dollars.
According to Forbes, the founder of Contemporary Amperex Technology (CATL), Robin Zeng Yun, has eclipsed Li Ka-Shing as Hong Kong's wealthiest person. Zeng's current net worth was US$34.5 billion, which was US$0.2 billion greater than Li's. Lika-net Shing's worth is $33.7 billion dollars.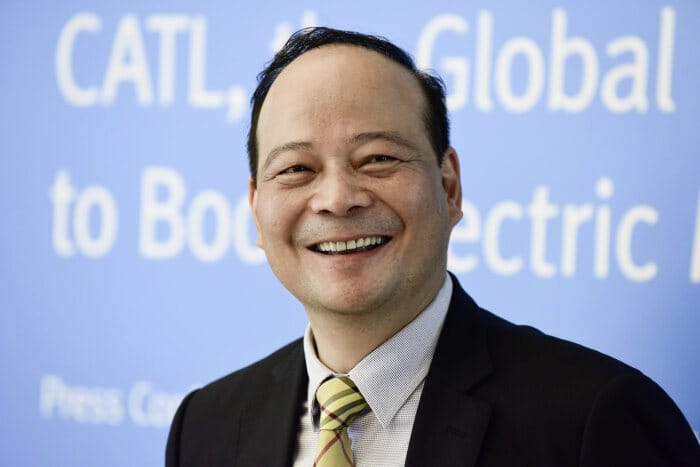 5. Russia
Alexey Mordashov's family is one of Russia's 117 billionaires. He was the former CEO of the steel and mining conglomerate Severstal. Mordashov and his family are worth $31 billion together.
Alexey Mordashov is the CEO of Severstal, a Russian steel and mining firm. Vladimir Potanin, the head of Interros, a private investment organization, and Nornickel, a metallurgical and mining corporation, came in second and third, respectively. Mordashov and his family were ranked 44th in the world's billionaire ranking, which was headed by Jeff Bezos.
4. Germany
Germany is rated fourth. Karl Albrecht Jr. and Beate Heister, heirs to the Aldi business, are two of Germany's 136 billionaires. They are worth $43.4 billion. Karl Albrecht Jr. and Beate Heister, heirs to the $34.3 billion Aldi grocery business, are the richest people in Germany.
Others on the list include the CEO of the supermarket retailer Lidl and part-owners of the carmaker BMW. The wealthiest 11 Germans collectively have a net worth of $197 billion.
3. India
India has 237 billionaires, ranking third behind the United States and China. Mukesh Ambani has held the title of richest man in India for the previous 13 years. He is the world's 12th richest person, according to Forbes. Mukesh Ambani is the chairman of Reliance Industries Limited.
He is one of India's 237 billionaires and the owner of a conglomerate with interests in retail, telecommunications, and oil and gas. His net wealth is $97.7 billion.
Mukesh's fortune is mostly derived from his father, Dhirubhai Ambani's petrochemical and oil & gas businesses. Nonetheless, Mukesh is moving his attention to more consumer-facing industries like as telecommunications and retail. Reliance Jio is currently one of India's largest telecom networks, having received more than $20 billion in recent months, with retail funding to come.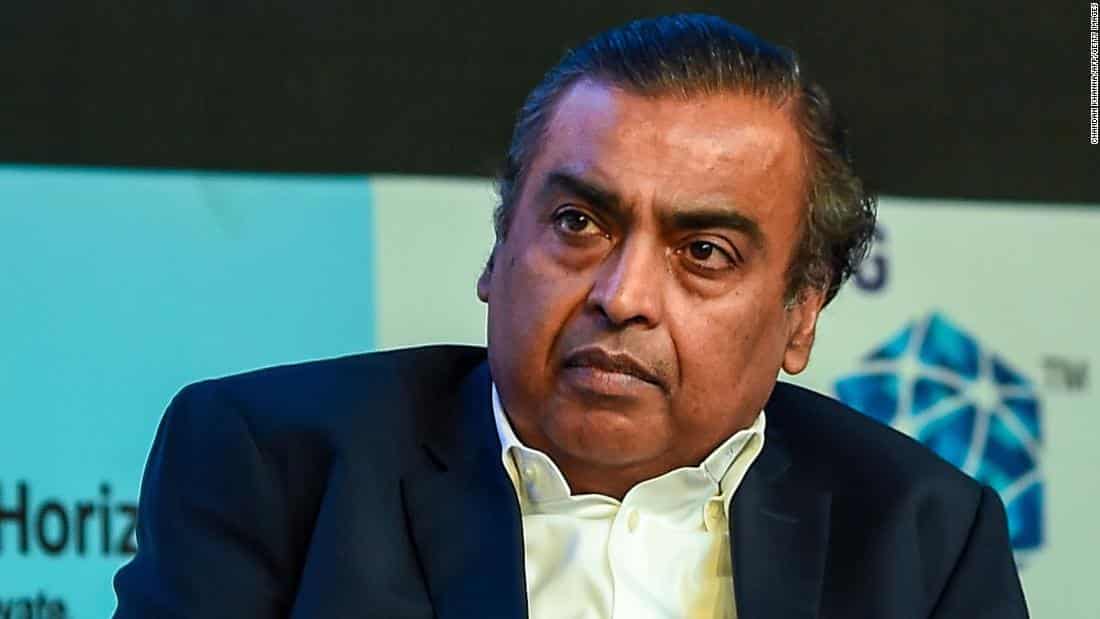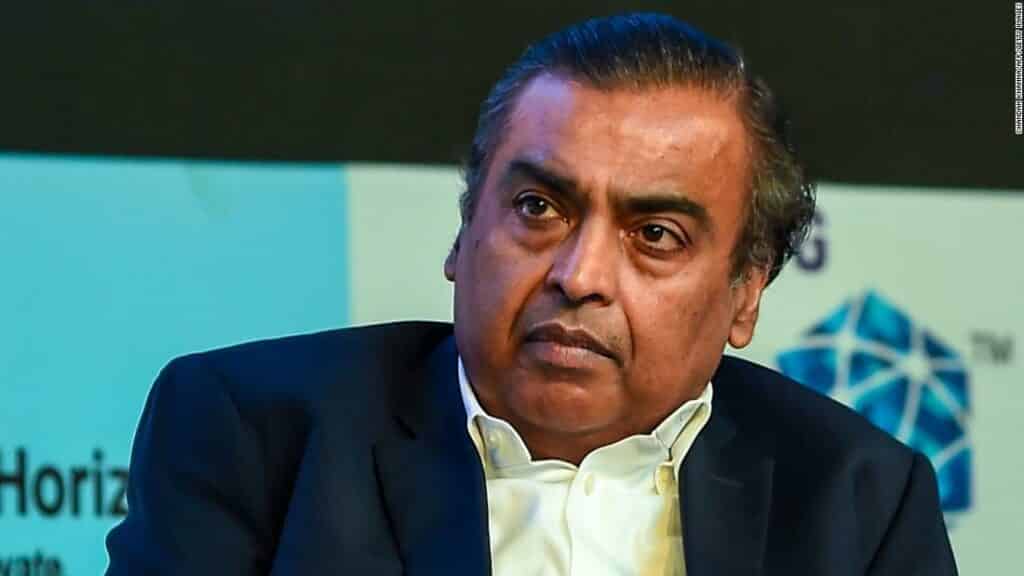 2. China
Zhong Shanshan, chairman of Nongfu Spring bottled water firm, is one of China's 696 billionaires. He has a $65 billion net worth. Individuals having a personal worth of more than ten million yuan are categorized as millionaires, while those with a personal wealth of one hundred million yuan or more are classified as super-rich.
One yuan is worth $0.15 USD or $0.13 EUR. At the top of the list is newly minted billionaire Zhong Shanshan of the bottled water and beverage firm Nongfu Spring, who went public in 2020.
However, Zhong is not the only billionaire who has eclipsed last year's most wealthy Chinese, Alibaba co-founder Jack Ma, in the last year. Furthermore, Tencent Holdings Ltd., one of China's largest corporations, has contributed $15 billion to a variety of programs ranging from the education to environment and technical assistance for seniors to rural development.
Jack Ma, Alibaba's co-founder, used to teach English before becoming a fixture on the wealthy Davos circuit after collecting his internet sector fortune. Ant Group, a financial corporation split out from Alibaba's retail and technology parent, had its stock market listing denied by Chinese regulators in November. Ma disappeared for a brief period after the strike.
1. The United States
Elon Musk, the CEO of Tesla and SpaceX, is one of the country's 724 billionaires. Musk is worth a staggering $202.6 billion. As of March 2021, California had the most billionaires in the country, with 189 billionaires. With 126 millionaires, New York surpassed Florida, which had just 70.
Elon Musk is also the founder of The Boring Company, as well as the CEO, an early-stage investor, and Product Architect at Tesla, Inc. Musk, on the other hand, decided to start a company that could make low-cost rockets. Musk created Space Exploration Technologies Corp., or SpaceX, using $100 million of his annual salary in May 2002.
As of 2021, he remains the company's CEO and Chief Engineer. Elon Musk is a co-founder of PayPal as well as SpaceX, a spaceship development company. He co-founded Neuralink and OpenAI.
Here are the four other billionaires in the United States. Amazon.com, Inc. founder Jeff Bezos has a net worth of $201 billion, making him the world's wealthiest person. With a net worth of $134.5 billion, Mark Zuckerberg, the creator of Facebook, Inc, finished in third. With a net worth of $134 billion, Bill Gates, co-founder of Microsoft, landed in fourth place. Finally, Larry Page, co-founder of Google LLC, comes in fifth place with a net worth of $123 billion.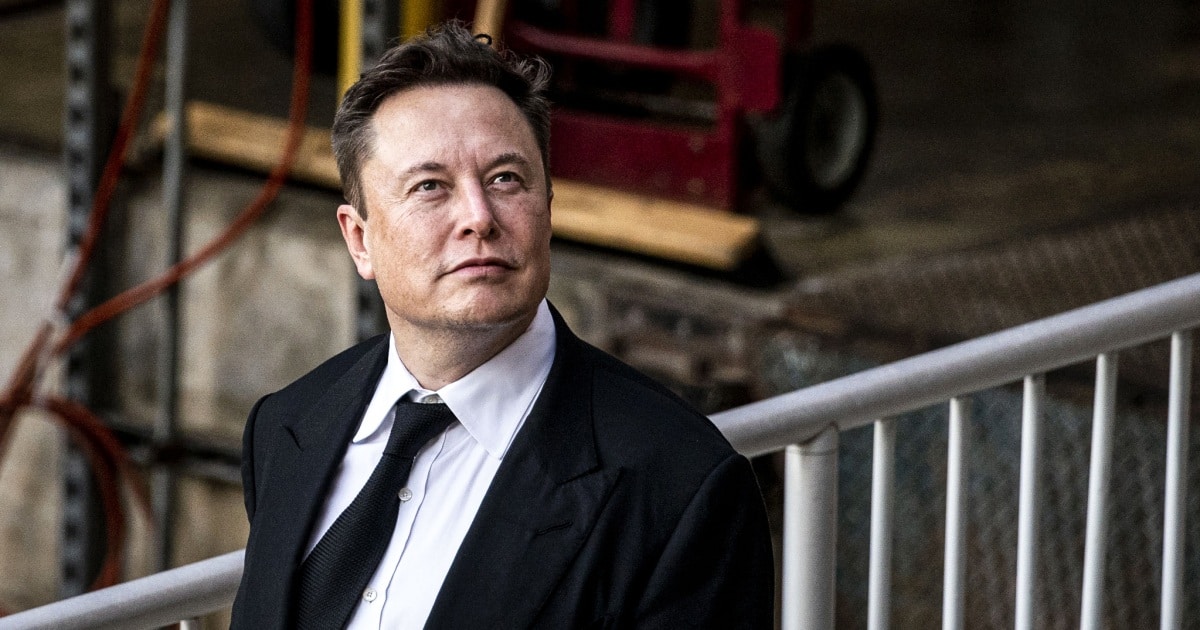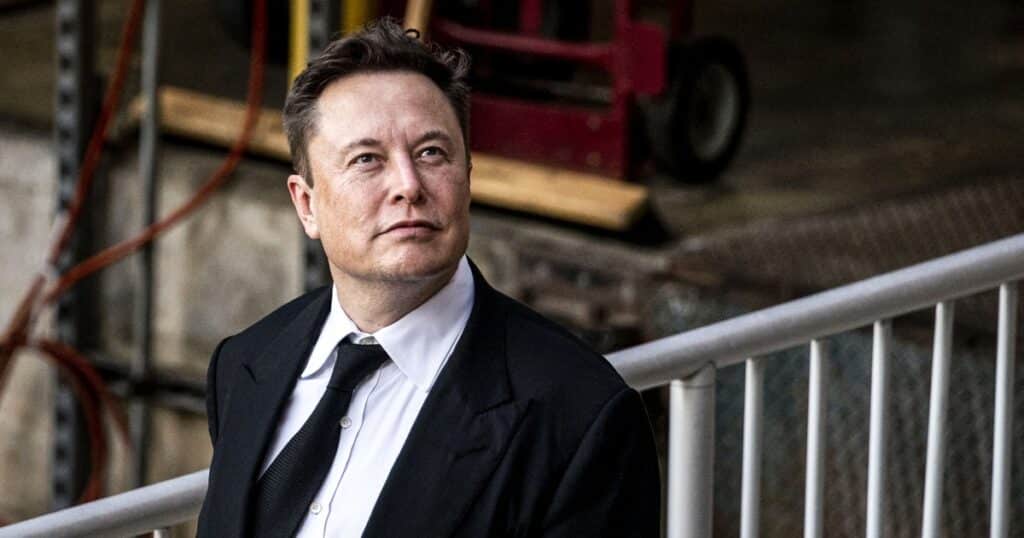 Pained by financial indecision? Want to invest with Adam?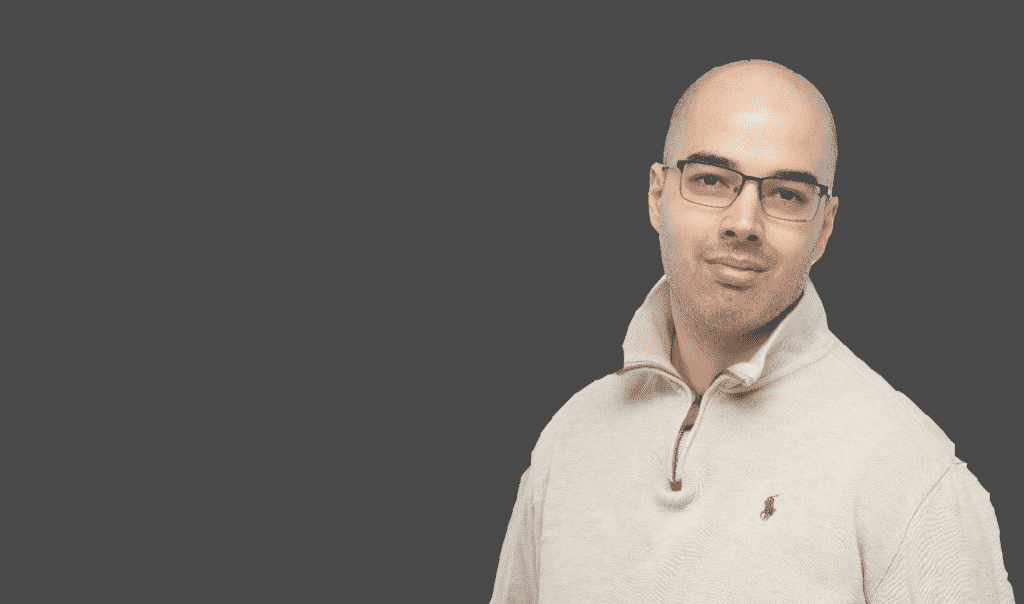 Adam is an internationally recognised author on financial matters, with over 543.4 million answers views on Quora.com and a widely sold book on Amazon and a contributor on Forbes.
Tags
10 countries with the most billionaires 2022
,
alexey mordashov
,
alibaba group holding ltd
,
amperex technology
,
Ant Group
,
beate heister
,
countries with the most billionaires
,
countries with the most billionaires per capita
,
david thomson
,
Dhirubhai Ambani
,
elon musk
,
ferrero rocher
,
giovanni ferrero
,
Hurun Global Rich List 2021
,
james ratcliffe
,
list of countries with billionaires
,
Mukesh Ambani
,
robin zeng yun
,
safra group
,
spacex
,
the countries with the most billionaires
,
top 10 countries with billionaires
,
Zhong Shanshan