19 Top Oil And Gas Stocks
In general, we don't recommend investing in individual stocks compared to diversified funds, but we have put together a list for those who are interested in firms in this area.
If you have any questions or want to invest as an expat or high-net-worth individual, you can email me (advice@adamfayed.com) or use these contact options.
Introduction
Here are some of the top oil and gas stocks that may perform well for the remainder of 2023.
World economy is dependent on oil businesses. They offer energy sources for electricity and transportation. They also provide the primary components for the petrochemicals needed to produce goods like plastic, rubber, and fertilizer.
Due to the recent tremendous volatility the oil and gas sector has seen, energy investors are concerned if Oil and Natural Gas firms, even the most well-known ones, are sensible investments at this time.
Oil may not always rise in price, but for the time being it is the successful stock market bet with excellent year-to-date results.
What Are Oil And Gas Stocks?
BP and ExxonMobil are two of the oldest and biggest publicly listed enterprises on the market. The oil and gas sector is still a multi-trillion dollar industry despite environmental challenges and is made up of a variety of subsectors and business types.
In accordance with their roles in the pipeline, oil businesses are divided into three separate divisions. The three groupings are as follows:
Upstream
Businesses in the upstream sector are engaged in locating and extracting oil from the ground. Companies in the upstream sector scour the planet for fresh oil reserves and set up drilling locations.
Due to the heavy and costly nature of drilling and mining equipment, upstream enterprises frequently face considerable financial challenges. Upstream companies Whiting Petroleum (NYSE: WLL) and Occidental Petroleum (NYSE: OXY) recently experienced serious debt problems.
Midstream
Storage and transportation businesses make up midstream enterprises. The raw material must now be handled, kept in storage, and transported to suppliers.
Companies that operate pipelines or possess oil tankers are sometimes referred to as midstream because they serve as a link between drillers and businesses that refine and sell the product to consumers.
Downstream
The suppliers and refiners come last. After removing flaws, downstream businesses transform the raw material into products like heating oil, motor oil, and gasoline. Numerous downstream businesses also engage in midstream business.
19 Top Oil And Gas Stocks
1. Phillips 66 (NYSE: PSX)
With operations in both the United States and Europe, Phillips 66 is one of the top oil refining businesses. The marketing and specialities division develops and distributes specialized goods like lubricants.
Phillips 66 is one of the top oil and gas stocks and also one of the most cost-effective refiners in the sector because of its extensive, vertically integrated operations.
This is the outcome of both utilizing its integrated midstream network to procure the most affordable crude for petrochemical and refining feedstocks and investing in projects that increase its product margins.
Additionally, Phillips 66 has a solid financial history. A relatively manageable balance sheet with investment-grade credit is part of its profile.
It has a ton of cash on hand as well. It has enough funds to spend on expansion projects, including the use of renewable energies, thanks to its low debt and substantial cash reserves.
Over the past ten years, it has excelled at both share buybacks and dividend increases. Phillips 66 should be able to continue raising shareholder value in the upcoming years because of the company's emphasis on making wise investments and returning cash to investors.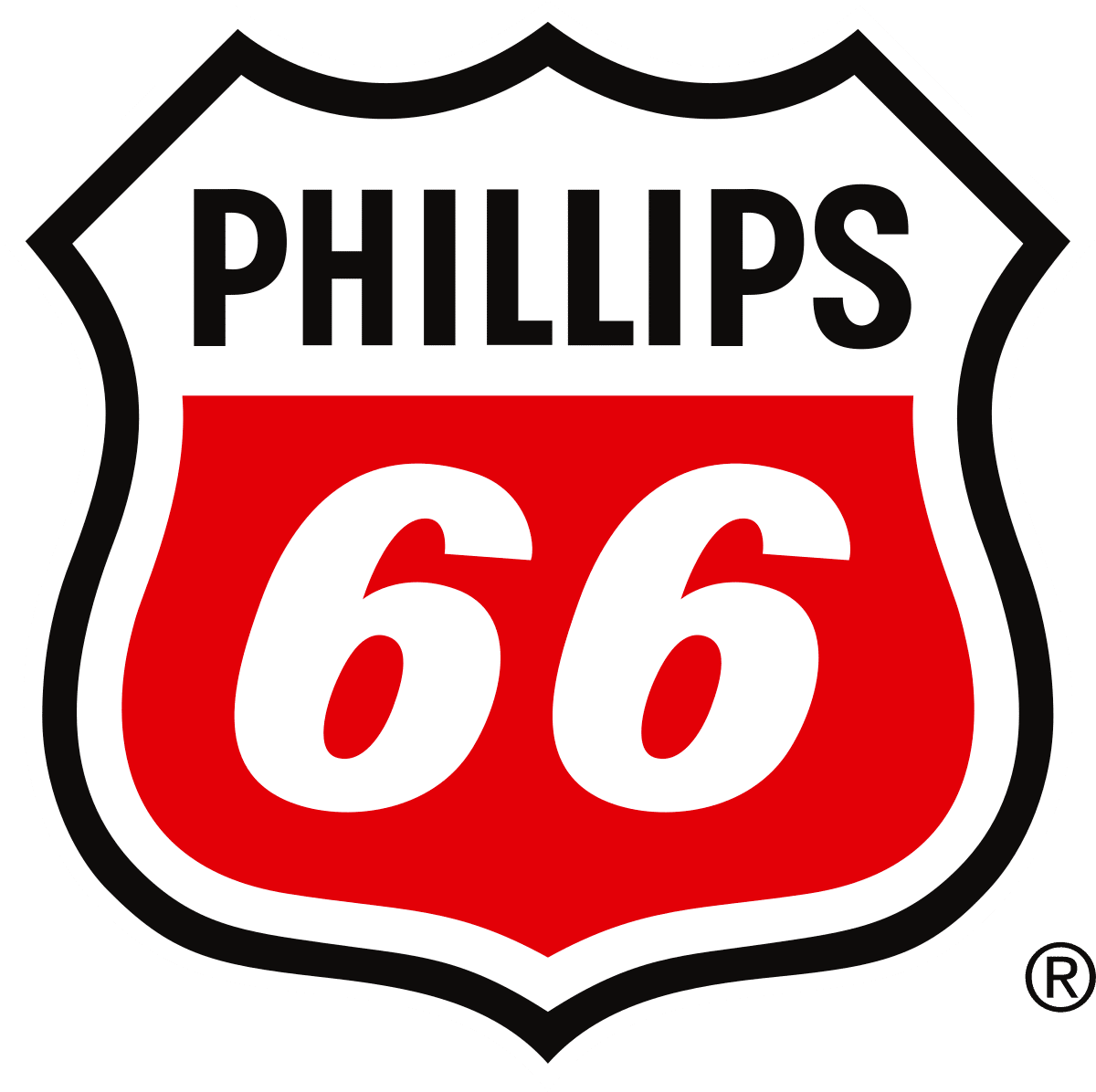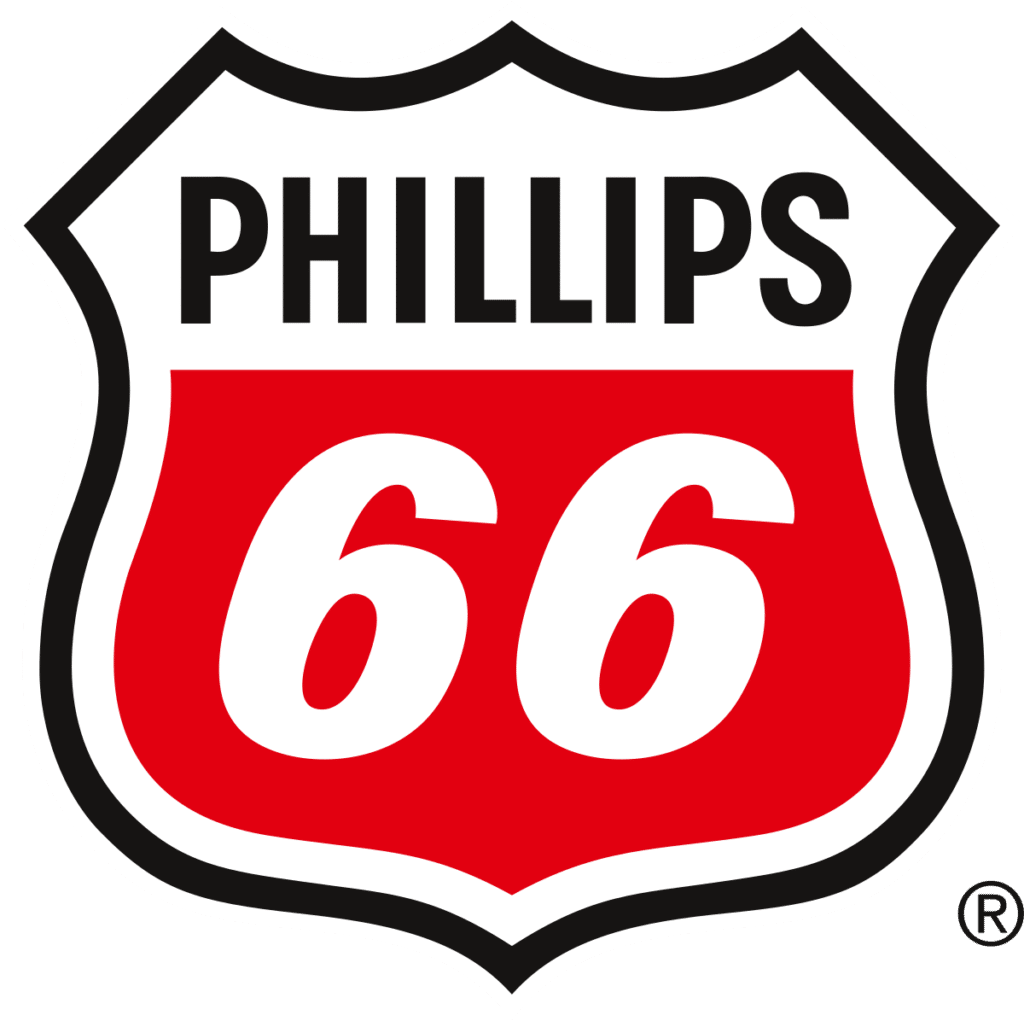 2. Oil India (NSE: OIL)
The Ministry of Petroleum and Natural Gas of the Indian government owns Oil India Limited (OIL), a central public sector company.
The Ministry of Petroleum and Natural Gas, which has its head office in Duliajan, Assam, oversees the operations of Oil India.
Oil India Ltd., one of the top oil and gas stocks, provides various exploration and production (E&P)-related services.
It owns a 26% ownership interest in Numaligarh Refinery Limited. Oil India Ltd. offers a variety of services connected to exploration and production in addition to transporting crude oil, producing liquefied petroleum gas, operating pipelines, and providing these services.
According to the corporate website, the Government of India owns 66.13% of the total issued and paid-up capital.
Public entities such as mutual funds, businesses, banks, and residents hold the remaining equity capital, or 33.87% of it. The bulk of OIL's PEL/ML areas, which total more than 1 lakh square kilometers, are located in the Indian North East and are used for its E&P activities.
The great bulk of its gas output as well as all of its crude oil production are explained by this. Of the nation's total gas output, Rajasthan produces 10%.
3. Occidental Petroleum Corporation (NYSE: OXY)
Many people put Occidental oil stock on their radar for 2022. This is for good cause, since Warren Buffett, dubbed the "Oracle of Omaha," has supported the business. For those who don't know, Warren Buffett is regarded as the greatest investor in financial history.
Occidental, one of the top oil and gas stocks, is presently owned by Buffett's business, Berkshire Hathaway, to the tune of 16.92%. Berkshire Hathaway started a position and has since not only kept its full interest but also increased it.
Investors may be persuaded by the financials if that is insufficient. OXY turned a $346 million net deficit in the first quarter of 2021 into a $3.53 billion net profit in the second quarter.
OXY's valuation was significantly increased by this abrupt rise, but the stock still has a favorable price-to-earnings ratio of 6.66.
Not only that, but the company also has a robust $1.36 billion balance sheet and gives investors a 0.77% ahead annual dividend return.
4. Suncor Energy Inc. (NYSE: SU)
The development of one of the world's major petroleum resource basins is the primary emphasis of Suncor, one of Canada's largest corporations and one of the top oil and gas stocks.
The company has an outstanding sustainability track record that ESG investors should be aware of.
In the second and third quarters, the company surprised investors with huge earnings of $1.32 and $0.30, respectively. Another excellent oil stock selection is Suncor, which has a P/E ratio of 7.14, a dividend yield of 4.15%, and cash on hand of $2.7 billion.
5. Texas Pacific Land (NYSE:TPL)
One of the biggest landowners in Texas is Texas Pacific Land Trust, which was established in 1888. Its sources of income include royalties from the sale of oil and gas, material sales, easements, land sales, and commercial leases.
Additional water services offered by Texas Pacific Land Trust include water sourcing, water tracking, infrastructure construction, water treatment, and water disposal.
The oil stock, which is one of the top oil and gas stocks, has an EPS of 25.83 and a market valuation of $3.9 billion. It yields $10 per share in dividends annually. More than 32,500 shares are traded daily by Texas Pacific Land Trust. In 2019, it made $490 million in sales.
6. ExxonMobil (NYSE: XOM)
ExxonMobil, one of the world's biggest oil firms, is a fully integrated supermajor.
It engages in every area of the oil and gas sector, including exploration and production (E&P), midstream, petrochemical production, refining, and even further downstream, the sale of refined and petroleum products to end users.
ExxonMobil, one of the top oil and gas stocks, has concentrated its recent efforts on cutting costs and increasing productivity.
In 2022, these investments will start to pay off. By concentrating on its assets with the best returns and taking action to better harness its enormous size, the corporation has dramatically reduced its oil production costs over the previous two years.
Because of this, it may create a lot of cash flow even when oil prices are quite high.
This influx of cash ought to keep ExxonMobil's dividend and its distinction as a Dividend Aristocrat safe. Many investors are deciding to completely ignore oil equities in light of the expansion of renewable energy sources.
ExxonMobil, on the other hand, is investing in fuels with reduced carbon emissions, including biofuels and carbon capture and storage. That ought to make it possible for it to keep providing the economy with fuel for years to come.


7. Shell Plc (NYSE: SHEL)
Shell is a very popular oil company not only in Europe, but worldwide. In 2022, it has made record profits, but even more so than Exxon. The second quarter earnings for Shell was the highest in the history of the firm at $18 billion.
Shell is one of the brands on our list with the strongest reputation, thanks to its well-known red and yellow emblem. Shell is one of the most seasoned oil corporations, and it is realistic to believe that it will continue to hold the top spot in Europe. The company's origins date back to the 1830s.
One of the top oil and gas stocks with the finest value is Shell, as well. A 4.64 P/E ratio and a 3.73% dividend yield are both favorable characteristics. For a stock with a market cap of about $191 billion, cash on hand is $35.98 billion, which is a sizable number.
8. TotalEnergies (NYSE: TTE)
Oil exploration, production, and refinement are all done by TotalEnergies, an integrated oil and gas firm. In 2020, it produced 7.2 billion cubic feet of natural gas day and 1.5 million barrels of liquids.
By the end of 2020, reserves were 12.3 billion barrels of oil equivalent, with 43% of them being liquids.
The business distributes refined goods in 65 countries, runs refineries with a daily capacity of close to 2.0 million barrels, mostly in Europe, and produces both commodity and specialized chemicals.
Furthermore, it owns a 19% stake in the Russian oil corporation Novatek.
9. Liberty Energy Inc. (NYSE: LBRT)
Because it provides support to oil and gas exploration businesses, Liberty Energy is exceptional. It approaches the oil sector from the perspective of creating new technology to support active oil enterprises.
Despite having an original business plan, it failed multiple quarterly projections in the previous year and didn't start turning a profit until the second quarter of 2022. The long-term performance of Liberty Energy might be improved, making it a suitable option for speculative investors.
10. Enbridge (NYSE: ENB)
One of the largest oil pipeline networks in the world is run by Enbridge. 30% of the oil produced in North America is transported by it. Enbridge also has a sizable network of natural gas pipelines, a natural gas utility company, and a renewable energy business.
Enbridge's pipeline operations produce a steady revenue flow that is supported by long-term agreements and rates that are governed by the government.
That provides them with the money to spend on expanding its energy infrastructure businesses while simultaneously paying a high-yield dividend.
Enbridge, one of the top oil and gas stocks, has recently made large investments in infrastructure designed to support sustainable energy. This covers pipelines for natural gas, European offshore wind farms, and hydrogen energy.
Enbridge is now better positioned for the energy future while still playing a crucial role in meeting the present demands of the oil market.
11. EOG Resources (NYSE: EOG)
EOG Resources is a producer of oil and gas with landholdings in the Permian Basin, Eagle Ford, and Bakken shale plays, among other American shale plays. The net proven reserves were estimated to be 3.2 billion barrels of oil equivalent by the end of 2020.
In 2020, net production was 28% natural gas and 72% oil and natural gas liquids, with an average daily output of 754,000 barrels of oil equivalent.
12. Marathon Petroleum Corporation (NYSE: MPC)
The biggest oil refiner in the United States is Marathon Petroleum, one of the top oil and gas stocks. Every day, almost 2.9 billion barrels of oil are processed. In addition to its refining operations, MPC also controls several distribution networks.
The second-largest chain of convenience stores in the nation, Speedway, is owned by it. With locations throughout 36 states, Speedway runs more than 3,900 outlets.
Even with a spectacular YTD performance, MPC has a P/E ratio that is below average (7.82) and a ton of cash on its balance sheet at the moment—$11.14 billion. It also provides a 2% dividend yield and has exceeded analyst expectations for more than four quarters.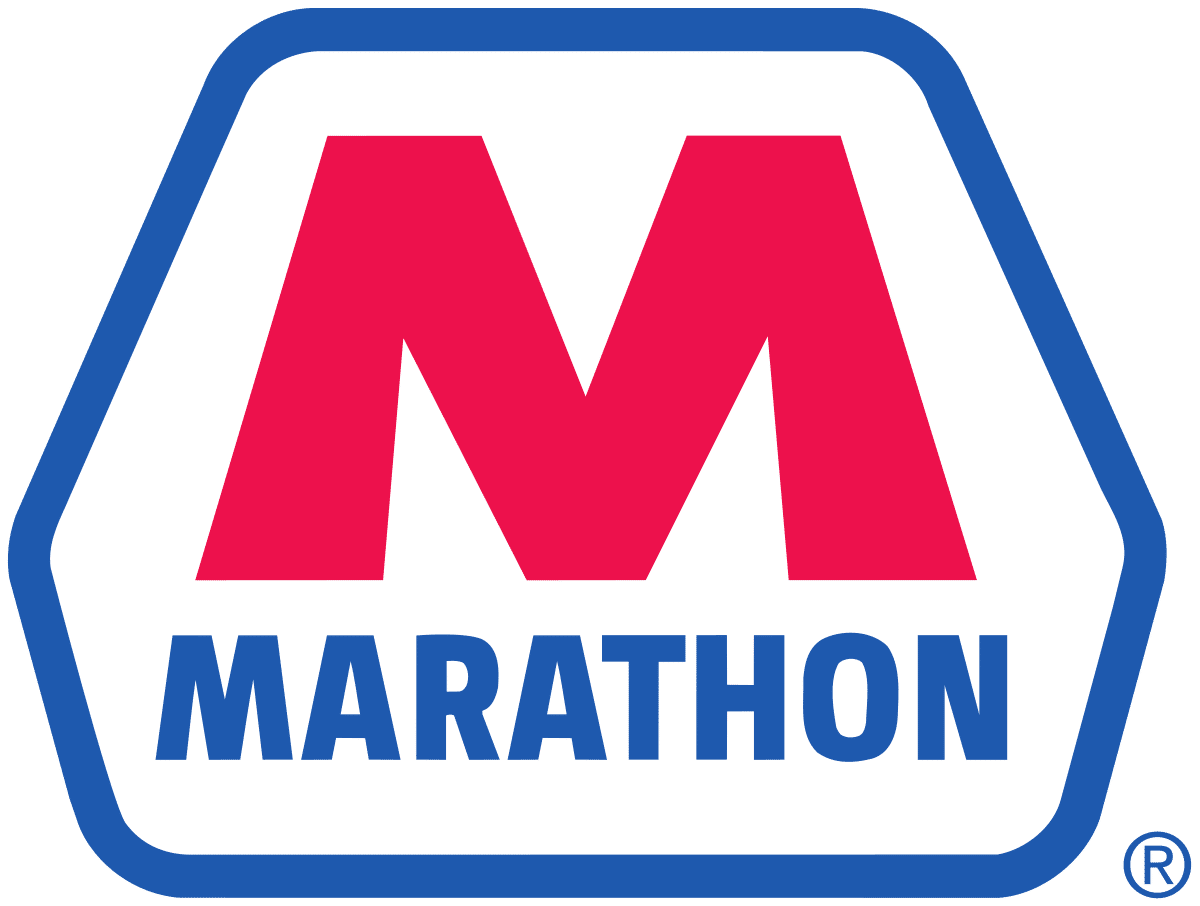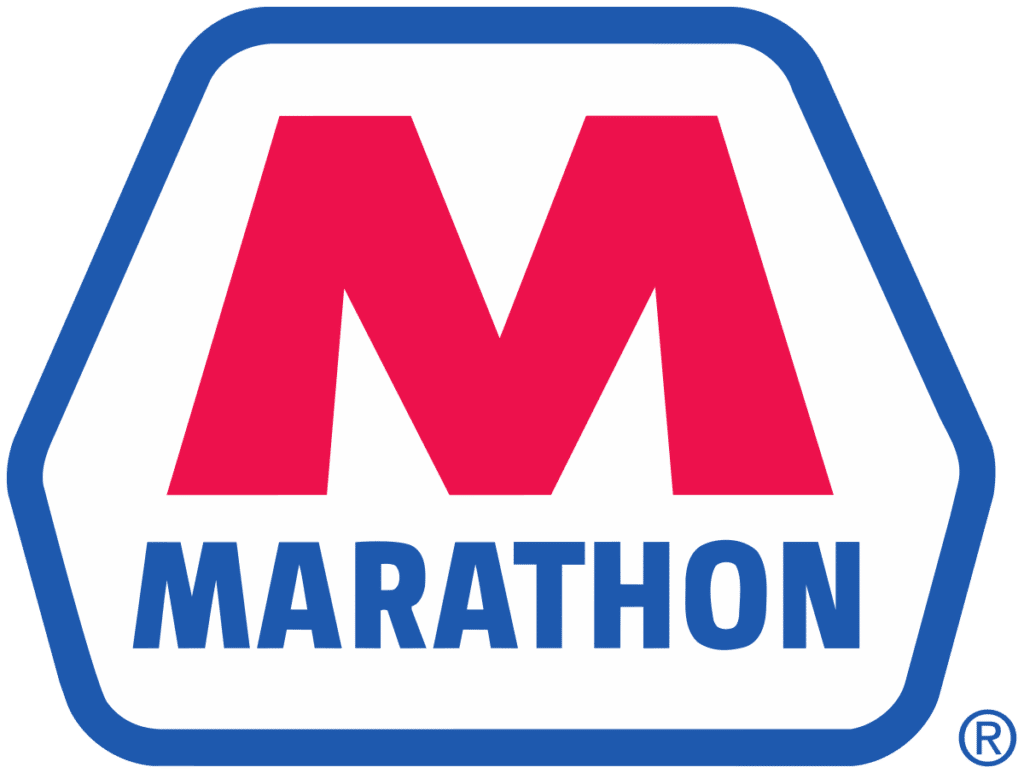 13. Devon Energy (NYSE: DVN)
Devon Energy, an E&P business with a concentration on the US, has operations which are spread throughout various affordable, oil-rich basins. Due to the company's diversity, it can produce a large quantity of natural gas and oil at low prices, allowing it to make a lot of money.
In 2021, the company introduced an innovative fixed-plus-variable dividend structure. After paying for its set base dividend and capital expenditures, it distributes up to 50% of its excess cash flow in the form of variable dividend payments each quarter.
The remainder of Devon's extra money is put to good use by repurchasing shares and improving the company's balance sheet.
Devon, one of the top oil and gas stocks, is a tempting option for income-focused investors because of its dividend plan. They will get a consistent base dividend that is sustainable throughout the course of the oil price cycle and will be eligible to receive substantial payouts when prices are high.
14. Baker Hughes (NASDAQ: BKR)
In 2017, Baker Hughes and GE Oil & Gas merged to become Baker Hughes in its present form. It is one of the top oil and gas stocks.
Baker Hughes has a long history of oilfield innovation, and with the merger with GE, the business is now able to provide oil and gas industries with the whole range of services, from upstream to downstream.
15. Marathon Oil Corporation (NYSE: MRO)
In contrast to MPC, Marathon Oil Corporation is a distinct entity. Formerly trading together, the couple parted ways in 2011. MRO is a distinct company that is engaged in oil production and exploration.
The business concentrates on low-cost, high-margin areas of the United States that are also oil-rich. It has some international oil exposure through Equatorial Guinea.
When comparing Marathon Oil's market capitalization to those of other top oil and gas stocks, which currently stands at roughly $20.43 billion, it becomes evident that the company is far smaller.
With $1.11 billion and 1.18%, respectively, in cash, Marathon has a modest cash position and dividend.
It compensates for this, though, in other places. In the six months ending June 30, Marathon repurchased shares worth $1.35 billion, and in the previous seven quarters, it had raised its dividend six times. Shareholder value is inevitably increased by both of these factors.
16. ConocoPhillips (NYSE: COP)
One of the world's biggest E&P-focused businesses is ConocoPhillips. It has activities in more than a dozen nations and focuses on the discovery and production of oil and natural gas.
ConocoPhillips gains from its size and access to some of the world's cheapest oil, including a sizable exposure to the Permian Basin. By purchasing Concho Resources' and Shell's local holdings in 2021, it strengthened its position in that oil-rich, low-cost sector.
With average prices of around $40 per barrel and many of its resources even lower, it can make money in practically any climate for the oil market, allowing the business to produce a lot of cash flow.
ConocoPhillips intends to return a sizeable amount of its free cash flow to investors over the next few years due to the uncertainty surrounding future oil demand.
In addition to repurchasing shares and paying a variable cash return based on its excess cash, it intends to pay a dividend that will slowly increase.
The business also has a top-notch balance sheet to complement its low-cost portfolio.
ConocoPhillips, one of the top oil and gas stocks, regularly touts having one of the top credit ratings among E&P firms, which is supported by a low leverage ratio for the industry and a large amount of cash. One of the safest E&P investments as a result of these reasons.
17. Africa Oil (OTCPK: AOIFF)
International oil and gas exploration is the focus of Africa Oil Corp, one of the top oil and gas stocks. This company, which is still in the exploring stage, takes involvement in oil and gas projects in sub-Saharan Africa's rising markets.
Geographically, the corporation works in Ethiopia and Kenya in the industry of global oil and gas exploration.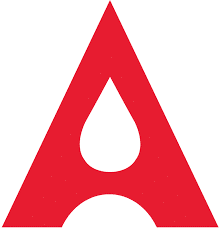 18. Imperial Oil Limited (NYSEAMERICAN: IMO)
Over a century has passed since Imperial Oil, one of the top oil and gas stocks, first opened for business. It manufactures chemical goods and asphalt pavings in addition to providing gasoline to both retail and marine clients.
Over the last year, it has had a mixed record in quarterly earnings reporting, but the stock has nevertheless witnessed growth.
It trades at a P/E ratio of 7.83, has a dividend of 2.28%, and has one of these options' largest percentages of insider ownership at 75.95%. The stock's ex-dividend date is December 1, therefore dividend payments on shares acquired after that date will be suspended.
The COVID-19 pandemic has brought up oil, but not for the reasons that investors would want to hear. In addition to problems brought on by external events, particularly those that hinder the safe transportation of natural resources.
The supply and demand in this market are continuously changing, making it highly unpredictable even under the best of circumstances.
The oil market is often a secure area to retain assets for lengthy periods of time, so keep that in mind despite any issues that may develop.
This business has a good deal of room for expansion, so even as renewable energy sources gain global clout, you should keep a watch on the oil sector.
19. Hess Corp. (NYSE: HES)
Hess, one of the top oil and gas stocks, is a multinational exploration and production firm with exposure to Guyana for crude oil and natural gas. In reality, Exxon is the operator in a block 120 miles off the coast of the South American country where Hess has a 30% holding.
Oil corporations with headquarters in the United States are in luck given the political pressure put on oil and gas development due to worries about climate change and local health.
Pained by financial indecision? Want to invest with Adam?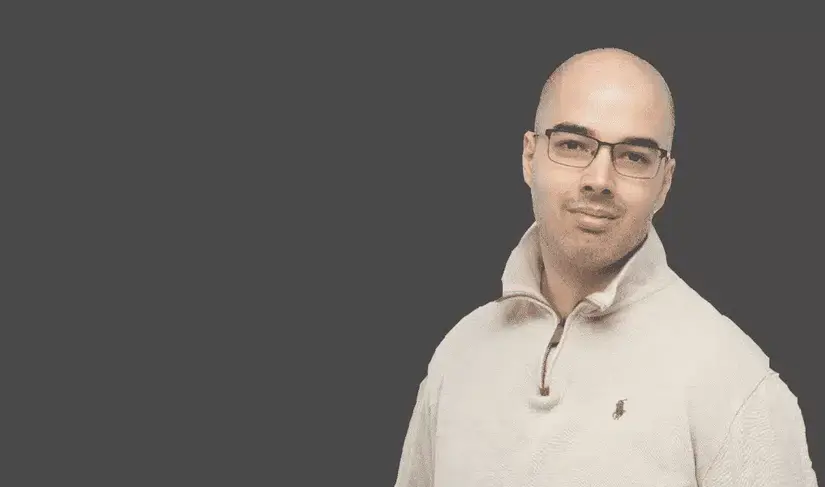 Adam is an internationally recognised author on financial matters, with over 583.2 million answers views on Quora.com and a widely sold book on Amazon and a contributor on Forbes.
Tags
18 Top Oil And Gas Stocks
,
19 Top Oil And Gas Stocks
,
Africa Oil
,
Baker Hughes
,
ConocoPhillips
,
Devon Energy
,
Enbridge
,
EOG Resources
,
ExxonMobil
,
Imperial Oil Limited
,
Liberty Energy Inc
,
Marathon Oil Corporation
,
Marathon Petroleum Corporation
,
Occidental Petroleum Corporation
,
Oil India
,
Phillips 66
,
Shell Plc
,
Suncor Energy Inc.
,
Texas Pacific Land
,
TotalEnergies
,
What Are Oil And Gas Stocks?