17 Best Stocks To Buy In Singapore In 2023
If you want to invest as an expat or high-net-worth individual, which is what I specialize in, you can email me (advice@adamfayed.com) or use WhatsApp (+44-7393-450-837).
This article is not financial advice nor a solicitation to invest in these companies. Moreover, in general, we suggest buying funds or ETFs, rather than individual stocks.
For those interested in individual stocks, we have compiled a list of potentially undervalued opportunities.
Introduction
What are the best stocks to buy in Singapore?
Today, owning stocks is regarded as a high-status symbol.
Stocks are a great way to boost your future income in addition to the many compliments you receive.
Additionally, the majority of Singaporean businesses distribute dividends to all shareholders, which can be a great supplement to your active income.
Therefore, it is not surprising that 52% of Singaporeans, or about 1.5 million people, invest in stocks.
Here are the best stocks to buy in Singapore this 2023. These stocks are listed on the Singaporean Exchange Market (SGX).
Let's get right to buying the top Singapore stocks!
17 Best Stocks To Buy In Singapore
1. DBS Group Holdings Ltd (SGX:D05)
The stock of Singapore's most valuable company currently has a "outperform" consensus rating and a S$39.11 price target. DBS is one of the best stocks to buy in Singapore.
The price target represents a potential gain of 14.4% over DBS' most recent trading price of S$34.20 on November 3, 2022.
On October 25, the equity research team at UOB rated DBS shares as a "buy," raising their price target from $43.60 to S$45.75.
In comparison to the same quarter a year prior, DBS' third quarter (Q3) net profit increased by 32% to a "record" S$2.24 billion, exceeding UOB's forecast of an increase of 18% to S$2.01 billion.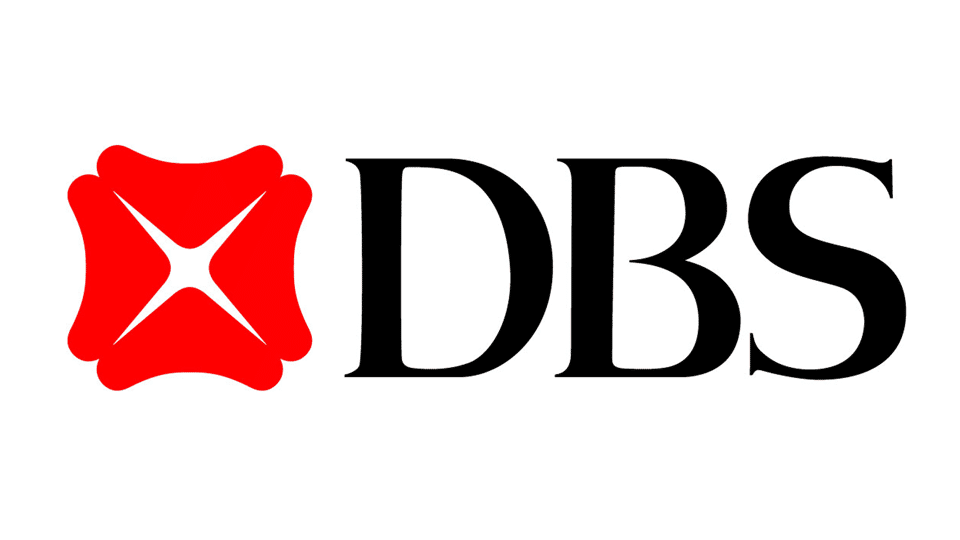 2. Hongkong Land Holdings Limited (SGX:H78)
One of the blue chip stocks in the Singapore real estate market is Hongkong Land, a group that invests in, develops, and manages properties. HongKong Land is one of the best stocks to buy in Singapore. In line with its name, Hong Kong accounts for 67% of its portfolio.
Due to the fact that the majority of their investment properties are offices and retail spaces, they struggled during the pandemic and experienced losses over the past two years.
Since September 2021, Hongkong Land has continued to actively operate its $500 million share repurchase program.
That might not be enough, though, to keep its stock price afloat in the face of unfavorable macroevents like the debt crisis affecting China's real estate market and a weak Hong Kong real estate market in general.
Throughout the pandemic, Hongkong Land has kept on paying dividends. Its dividend yield is approximately 4.78% as of the time of writing. Hongkong Land's P/B is currently at 0.89, which is higher than its historical average of 0.4. In comparison, this is how its dividend yield performed in the past.
3. Sheng Siong Group (SGX:OV8)
Sheng Siong, one of the best stocks to buy in Singapore, is a well-known one-stop online shopping platform. One of the most recognizable supermarket conglomerates in Singapore, Sheng Siong Supermarket Pte Ltd., operates it. It was founded in 2013.
It provides a range of goods that can be delivered right to your house.
With the ongoing pandemic in mind, this company expanded naturally, increasing net profit by 40.6% and net income by 83.7%.
The most recent records show that it has a net income of S$132.38 million and a P/E ratio of 16.816.
With this expansion, the dividend increased to S$0.031 in 2021 from the previous S$0.018 in 2020.
Even with this increase, Sheng Siong's CEO claims that this is just the beginning. Throughout the year, they intend to open new locations.
They are not, however, only based in Singapore. This company already has 4 highly successful outlets in China.
4. Wilmar International Limited (SGX:F34)
Wilmar is one of the best stocks to buy in Singapore. Since the year's beginning, shares of the agricultural commodity group have fallen by about 6% and 11%, respectively.
For the time being, analysts predict that the large-cap stock will continue to "outperform" over the course of the next 12 months, with a potential increase in value of 38%.
The equity research team at RHB provided the most recent stock rating and share price target. The analysts gave Wilmar a "buy" rating and increased their price target from S$4.95 to S$5.40.
According to RHB, Wilmer's first-quarter 2022 earnings "surpassed expectations," coming in at "102% to 104% of full-year forecasts."
The stock, which is currently trading at 7.9 times its full-year 2023 price-to-earnings (P/E) ratio, "remains severely undervalued," according to the report.

5. Yangzijiang Shipbuilding (SGX:BS6)
Yangzijiang (YZJ), a shipbuilding company, was established in 1956 and primarily operates in China. They produce a wide variety of commercial ships, from oil tankers to containerships.
Through its selection of clean energy ships, which includes LNG and LPG ships, it is also exposed to the clean energy industry.
YZJ, one of the best stocks to buy in Singapore, saw a good recovery in 2021, which included a rise in ship orders and a recovery in revenue.
YZJ has a shipbuilding business segment in addition to an investment arm with a 95% gross profit margin in FY21.
Yangzijiang has made it known that as of April 1, 2022, they intend to spin off their investment division and list it separately on the Singapore Exchange under the name "Yangzijiang Financial (YZJFH). Here you can read in detail about the split of Yangzijiang.
The historical dividend yield for YZJ is approximately 3.68% as of early January 2023.
The P/B for Yangzijiang is currently 0.83, which is higher than the P/B from the past, which was 0.8, but still considerably lower than the P/B for the sector, which is 2.4.
You might want to keep in mind that because YZJ operates in a cyclical industry, P/B may not be the most appropriate valuation metric in this case.
6. Singapore Exchange Limited (SGX:S68)
Singapore only has one exchange market, Singapore Exchange Limited.
You can understand why owning stock in this monopoly offers significantly greater security than stock in any other business.
Although SGX reported a flat revenue of S$1 billion at the beginning of 2021 and a 6% decline in net profit, the final report showed positive results.
Specifically, SGX reported assets totaling S$3,022.55 million and total revenue of S$1,056 million.
The small number of acquisitions made by SGX during that time period were the cause of this slight decline.
Additionally, it has a solid ROE ratio of 33.874% as well as a respectable ROA ratio of 13.738%.
The dividend yield at the moment is S$0.08.
7. Oversea-Chinese Banking Corporation (SGX:O39)
After the publication of its most recent quarterly results, OCBC's share price increased by almost 2%. It is no doubt one of the best stocks to buy in Singapore.
The group's net profit increased 31% from Q3 2021 to Q3 this year, from S$1.22 billion to S$1.6 billion.
This came in over the S$1.42 billion profit estimate of UOB analysts.
Although the global economic outlook is anticipated to become more difficult, Group CEO Helen Wong stated that the bank is well-positioned to seize opportunities as they present themselves.
The stock currently has a "outperform" consensus rating and an average price target of S$14.08 per share as of November 7, 2022. The price target suggests a potential 16.8% increase from OCBC's most recent trading price of S$12.06 in the stock.
In 2022, OCBC share price is up 5.5%.
8. Singapore Airlines (SGX:C6L)
It needs no introduction that Singapore Airlines (SIA) is our flag carrier. It was severely affected by the pandemic and was forced to conduct several rounds of fundraising, primarily through the issuance of mandatory convertible bonds; as a result, they haven't been paying dividends.
SIA would stand to gain significantly in 2022 as the world begins to open up and the number of commercial flights increases. This is because travelers will once more be able to follow their wanderlust.
Despite this, the price of fuel has increased this year. The bottom line of SIA may be impacted by that in addition to a stronger USD.
Early this January 2023, SIA was trading at a P/B of 0.79, which is lower than the 1.1 historical average but in line with the 0.7 industry average.
Given that its industry has suffered, which might be reflected in the P/B, SIA appears to be fairly priced. Read more about Singapore Airlines in-depth in this article.
9. SIA Engineering Co Ltd (SGX:S59)
According to the most recent analyst ratings provided by SGX StockFacts, the consensus rating for SIA Engineering is "outperform," with a S$2.60 share price target. With that, it has become one of the best stocks to buy in Singapore.
From the stock's most recent trading price of S$2.21, the price target represents a potential 17.6% gain.
In their most recent investor note, CIMB analysts recommended adding to the position and increased their target price from S$2.42 to S$2.44.
Over 16% less business has been generated by the aviation engineering firm over the past six months.
SIA Engineering's CFO stated during the company's most recent earnings call that the expansion of flight activity this year has not resulted in the same rate of recovery for MRO service providers.
10. United Overseas Bank (SGX:U11)
United Overseas Bank (UOB), a longtime participant in the Singapore Exchange Market, has established itself there for about 80 years. With such a long history, it is one of the best stocks to buy in Singapore.
Surprisingly, the company's lowest decline occurred by the end of 2021, at S$25.47, the lowest point in the stock market.
Considering the restriction imposed by MAS previously, that is understandable.
But after they were lifted, this business grew remarkably.
In other words, it gradually increased to the current share price of S$32.57 and reported total assets of S$431,814 million.
It's interesting to note that this company owes a total of S$30,590 million in debt. This results in a debt-to-asset ratio of about 0.07%, which is thought to be a favorable ratio.
Additionally, the dividend has increased steadily over time and is currently S$0.99.
11. City Developments Limited (SGX:C09)
A global real estate operating company called City Developments Limited (CDL), one of the best stocks to buy in Singapore, has a diverse portfolio of residential, commercial, and hotel properties under the M social and Millennium hotel brands.
They work in hotel management, asset development, and real estate. They struggled to meet earnings projections in 2021 after their net income suffered significantly in 2020. They had to deal with new difficulties in 2022 in the form of inflation and rising interest rates.
About 38% of CDL Hospitality Trust is owned by City Dev, and as hotel room demand increases, they may benefit.
But since 2013, City Dev has paid out dividends on a consistent basis.
City Dev is trading at a P/B of 0.68 as of the most recent update. City Dev appears to be fairly priced when compared to its historical P/B of 0.9 and their industry sector's P/B of 0.8.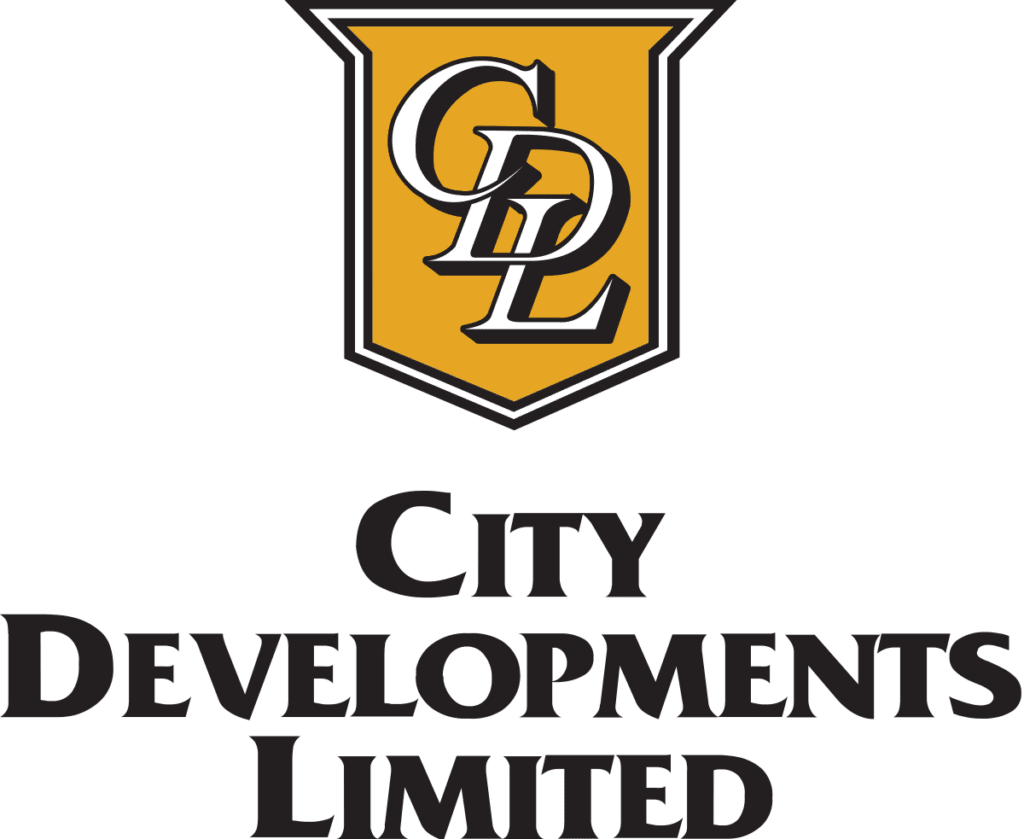 12. Manulife US REIT (SGX:BTOU)
Following the company's most recent quarterly update, analysts with DBS, RHB, and CIMB recently reduced their price targets for Manulife US real estate investment trust (REIT), one of the best stocks to buy in Singapore.
In contrast, RHB and CIMB cut their price targets for Manulife US REIT shares to S$0.64 and S$0.69, respectively, while DBS lowered its price target to S$0.48 (from S$0.70).
The REIT's portfolio occupancy decreased from 90% in Q2 2022 to 88.1% in Q3 2022. Additionally, it stated that the real estate industry would continue to experience challenges in the upcoming quarters as a result of interest rate hikes.
Based on the most recent SGX StockFacts data on 3 November 2022, Manulife US REIT shares have an average price target of US$0.744 (S$1.06) and an overall consensus rating of "outperform."
From its most recent trading price of US$0.355 (S$0.51), the price target represents a potential 110% gain.
13. Singapore Telecommunications Limited – Singtel (SGX: Z74)
Singtel is among the best stocks to buy in Singapore, despite having a stock price that is relatively low.
Singtel is one of the top providers of telecommunications services in the world.
Its wide range of plans and status as Singapore's first 5G Standalone (SA) network serve as additional justifications for this.
The plan is to use new 5G technology to connect the entire island nation of Singapore.
Furthermore, investing in the company's stock is a smart move given the need for this technology and the fact that it is only focusing on the future.
The debt-to-assets ratio for Singtel in the most recent report was 0.26%, with net income of S$1.041 million.
The dividend yield fell to S$0.027 at the start of 2021, but by the year's end it had doubled and was rounded to S$0.045.
The 39.86 P/E ratio is an intriguing statistic. This may seem excessive, and a high P/E ratio may not be a good thing.
However, given the new technology it is bringing in this instance, it means that the company is expanding.
14. Keppel Corporation (SGX:BN4)
Keppel Corporation was initially a shipyard, but as its operations changed over time, it expanded into a conglomerate.
Keppel unveiled its "Vision 2030" plan in 2020 with the goal of transforming the business into a pillar of sustainable urbanization and an integrated enterprise.
They have since taken actions in line with the Vision 2030, including their most recent announcement regarding the divestiture of Keppel Logistics and its merger with Sembcorp Marine.
The pandemic reduced Keppel Corporation's net income in 2020, but it recovered in 2021.
In 2021, dividend yields were 3.7%, and as of the time of the update, Keppel Corporation's dividend yield was about 4.96%. Keppel is one of the best stocks to buy in Singapore.
The P/B ratio of Keppel Corp., which is currently trading below its historical average of 1 and below that of 0.32, indicates that the company may be slightly undervalued.
15. AEM Holdings (SGX:AWX)
On the other extreme, CIMB analysts predict that a Singaporean tech stock will soar by 32.8%. AEM Holdings offers semiconductor solutions and is currently trading at $3.56. It is one of the best stocks to buy in Singapore.
Due to a recent global shortage brought on by a supply that was unable to meet demand, which increased as a result of a move to restrict home employment, the computer chip industry has been unstable. AEM doesn't actually make the chips; instead, it offers specialized services to chip makers.
The company is gaining interest from investment banks due to its current P/E ratio, which is significantly below that of its peer group. DBS has set a target price of $4.73, while CIMB has set one at $4.63.
AEM has greater growth potential than DBS, but as a trade-off, its dividend is less robust than that of either the former or the banking behemoth, even though it is still higher.
Some of the investment projects are expected to become revenue streams in 2022 and 2023, according to projections made by the company in its 2021 Q1 financial statements.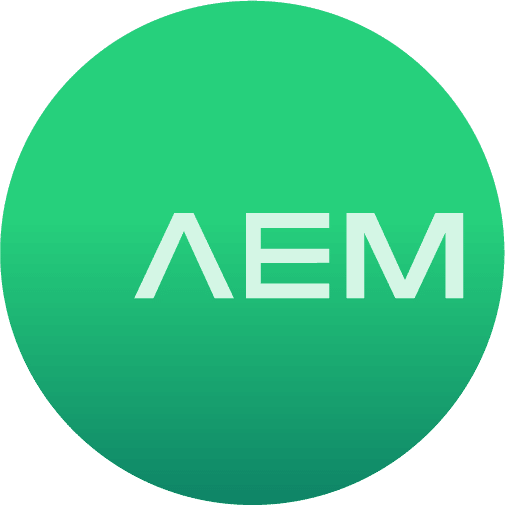 16. Jardine Matheson Holdings (SGX:J36)
A multi-business conglomerate, Jardine Matheson (JDM) has operations in a variety of industries, from real estate to retail to heavy equipment and construction.
It owns 52% of Hongkong Land, 75% of Jardine C&C, and many other companies.
JDM continued paying dividends despite a decline in revenues; at the time of the update, its dividend yield was about 4.15%. JDM is one of the best stocks to buy in Singapore.
When compared to its historical P/B of 0.8 and the industry average of 0.9, Jardine Matheson's current P/B of 0.41 indicates that it may be undervalued.
17. Aztech Global Limited (SGX:8AZ)
The IPO of the tech stock Aztech Global in March 2021 was 16 times oversubscribed. Aztech Global is creating some buzz as a new player in the market and a member of the rapidly expanding Internet of Things (IoT) industry.
The sector could experience compound annual growth of up to 20.8% between 2019 and 2023 if IoT takes off as predicted by DBS. Aztech is one of the best stocks to buy in Singapore.
There are numerous opportunities for the company to diversify and expand if it does get off to a strong start. Aztech is well-positioned to take advantage of any new business opportunities and revenue streams that the Internet of Things may bring about.
How To Buy Stocks In Singapore
The stock selection phase is where most of the work involved in creating a profitable portfolio is completed. From cutting-edge tech start-ups to well-known banking behemoths, the short list of the best stocks to buy in Singapore includes a variety of contenders.
In order to diversify risk and stabilize returns, it is common practice to distribute capital among various companies and industries. The same technical and fundamental analysis techniques that the analysts at the major investment banks use can also be used to broaden your search.
It is also possible to practice putting together a portfolio. You can test out your ideas and become familiar with the workings of trading by using the free demo accounts that brokers offer.
Even seasoned traders still test out new strategies on demo accounts before investing real money in them. You trade with imaginary money, but since live prices are displayed in real time, you can quickly determine whether the market supports your choice.
It may be possible to sit back and watch performance once your trades have been completed. For many years, investors have enjoyed very favorable returns from buy-and-hold equity investments.
The process is completed by selecting the best broker for your project at the last step. These are the straightforward actions you should take to ensure that you don't make any mistakes when placing the trades.
Final Thoughts
Due to Singapore's excellent response to the COVID-19 pandemic, interest and confidence in stock trading has increased.
Singapore companies now have the chance to capitalize on that advantage and gain a competitive edge over their international rivals. It is not surprising that both domestic and foreign investors are interested in the market.
There are many different businesses and industries to pick from, but those wondering what Singapore stocks to buy right now may find some guidance in the aforementioned short list.
Following the simple instructions for setting up with a safe broker will take you into the markets after the difficult task of fine-tuning your selection has been finished.
Pained by financial indecision? Want to invest with Adam?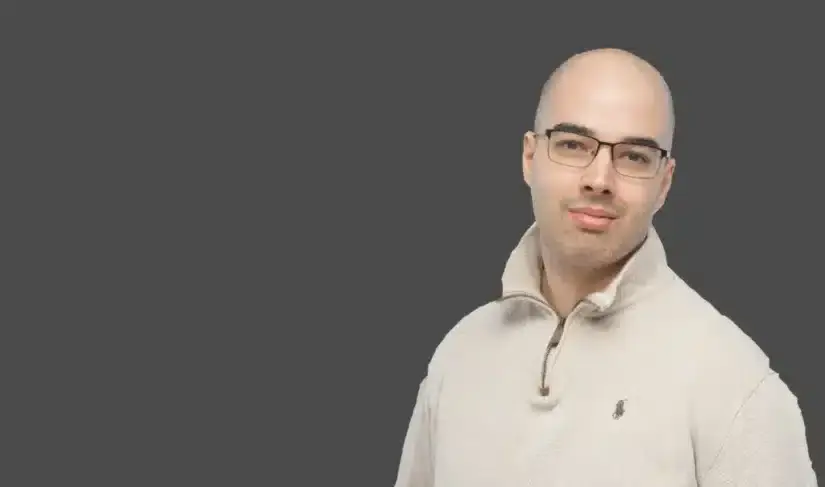 Adam is an internationally recognised author on financial matters, with over 693.5 million answer views on Quora.com, a widely sold book on Amazon, and a contributor on Forbes.