17 Best Banks In Portugal
If you are looking to invest as an expat or high-net-worth individual, which is what I specialize in, you can email me (advice@adamfayed.com) or WhatsApp (+44-7393-450-837).
Banks in Portugal
What are the best banks in Portugal?
When we think of banks, we instantly think of long lines that consume the majority of our time. But, if you intend to live in Portugal permanently, you must have a Portuguese bank account.
Portuguese banks are quite modern, as you may have heard, and that is true! Their system is really advanced. Portugal has one of the world's most sophisticated financial systems.
Portugal's banks are linked via a banking network known as the Multibanco. This financial network system is one of the most widely recognized payment methods in the country, and you can only gain access with a Portuguese bank account.
Portugal is a member of the Eurozone, making money transfers from any other Eurozone nation free of conversion expenses. One of the simplest EU member states for non-residents to create a bank account in is Portugal.
For foreigners, banking in Portugal is crucial since it makes it simpler to manage assets, make purchases, and finish applications while avoiding transaction costs. In fact, it's crucial to comprehend the financial system if you're considering moving to Portugal so you can manage your funds and decide which choice is ideal for you.
Nowadays, there are more than 150 banks operating in the nation, including private national retail banks, public banks, and new mobile banks.
Foreigners living in Portugal may also choose to use offshore banking. They are located outside the nation where the bank account holder resides and often provide benefits like cheaper taxes and cross-border services.
Portugal is really setting the bar high for improving the speed and convenience of payments. Mobile banking and internet banking are both extensively accessible there.
Moreover, SEPA (Single Euro Payments Area) transactions within the EU are also possible at the same cost (often €0) and speed as domestic payments.
17 Best Banks In Portugal
1. Millennium BCP
Portuguese private banking giant Millennium BCP is one of the best banks in Portugal. Accounts can be opened with this bank by locals and foreigners.
The bank has a Millennium Start account, which is a beneficial feature. Anybody younger than 17 years old may access this. When traveling with teens, this is very helpful.
Along with offering a wide range of goods and services, the bank also offers investment, commercial, and retail banking services. With more than 500 locations throughout Portugal, it is a constituent of the Euronext 100 stock index. 2.2 million people are served by it.
Activo Bank is also one of its subsidiaries. Thus, Activo Bank is used by Millennium BCP for its retail banking operations.
This bank requires a minimum deposit of 150 euros or an equal amount in another currency. Apart than the Euro, the bank account accepts a number of other currencies.
The bank also offers excellent online banking services. Even the English version is available at all banking facilities. Not to mention how user-friendly it is.
This is a division of the Spanish Santander Group and, in terms of assets, Portugal's third-largest bank. It employs 7,000 people and has 640 locations throughout Portugal, serving 4.7 million consumers.
This private bank was founded in 1843 under the names Banco Totta & Acores and afterwards Banco Totta.
In 2018, Global Finance ranked it the safest bank in Portugal, while Euromoney called it the best bank in Portugal. Almost 1,800 ATMs are run nationwide by Bank Santander Totta.
Moreover, it provides its customers with services for current and savings accounts, loans, asset management, and a number of commercial goods.
With a combined total of €45 billion in assets during the last few years, Bank Santander Totta has generated a net income average of over €300 million.
3. Novobanco
One of the best banks in Portugal is this private institution called Novobanco. The Bank of Portugal launched it in 2014, therefore it is relatively young.
The second-largest bank in Portugal in 2014, Banco Espirito Santo, was replaced by Novobanco in that same year. In order to recover the debts and assets of the defunct Banco Espirito Santo, the Central Bank of Portugal specifically founded the bank.
The former Banco Espirito Santo's debts and assets were to be assumed by it. In 2017, Lone Star Funds bought 75% of Novobanco, making it the largest stakeholder.
A unique account for newcomers is provided by Novobanco and is called the Welcome Account. If you speak English or prefer it, you can also establish a Golden Key Account. Hence, Novabanco has become one of the best banks in Portugal.
There are several services provided by this bank, including asset management services, retail and investment banking services, venture capital services, and insurance services.
So, it may be argued that it is one of the best banks in Portugal, especially for expats.
After shutting a number of branches in New York, the Cape Verde Islands, Nassau, Venezuela, and London, it now has 400 branches in Portugal and an additional 21 branches outside of Portugal.
At the end of 2018, the bank reported total assets of €52.6 billion, client deposits of €30.3 billion, and loans of €25 billion. Moreover, the bank earned almost €400 million last year.
4. Banco Comercial Portugues
The headquarters of this bank is in Porto, and it is one of the best banks in Portugal with an emphasis on the retail market.
The bank participates in both the Deposit Guarantee Fund and the Investor Compensation Scheme. Yet, it continues to give its customers access to standard banking services and products.
Since its establishment in 1985, Bank Commercial Portugues has grown to include 600 locations inside Portugal and 500 abroad, including Switzerland, Poland, China, Mozambique, and Angola.
With 15,700 workers, the bank was named the Best Foreign Exchange Bank in Portugal by Global Finance in 2019.
The bank's market capitalization was $3.3 billion at the end of 2019.
In the Portuguese states, Bank Comercial Portugues has almost 4 million clients in its business files.
5. ActivoBank
ActivoBank was established in Lisbon in 1994, and it is renowned for its adoption and integration of digital technologies in the financial sector.
It was first established as Banco7 and changed its name to ActivoBank in 2010. The bank has a transactional banking app that guarantees credit and debit card issuance in five minutes and account opening in fifteen.
As ActivoBank is a division of Millennium BCP, as was already mentioned, you can use any of their ATMs to deposit or withdraw money.
English-speaking employees are readily available at this bank. Both English and Portuguese versions of the content are readily available. Its website and mobile app are both in English. Becoming the best bank in Portugal as a result.
This bank also offers you a debit card as soon as your account is opened, which is a benefit. There are also not many or sometimes any fees associated with account maintenance.
It's important to keep in mind that occasionally operation costs may be greater than at other banks. They also have fewer offices than the majority of other banks.
The services it provides include mortgage loans, consumer and auto loans, debit and credit cards, savings and time deposit accounts, current accounts, and savings and time deposit accounts.
The bank has assets totaling 730.67 million euros and net income of 33.26 million euros as of 2015.
6. Caixa Geral de Depósitos
Caixa Geral de Depósitos is the second-largest bank in Portugal and the largest in terms of total assets. In fact, this is Portugal's largest state-owned bank, with headquarters in Lisbon, assets of over 89 billion euros, loans of 51.6 billion euros, and deposits of 63.4 billion euros.
It offers top-notch retail, commercial, and investment banking services, including loans, specialty credits in manufacturing, asset management, real estate, and internet banking, to effectively serve its customers.
It was founded in 1876, and as of the end of 2019, it has 1,070 branches and 3.8 million customers.
With more than 10,000 employees, the bank runs operations in 20 countries across four continents.
In all, Caixa Geral de Depositos has approximately eight business divisions. Retail banking, business banking, corporate finance, trade and sales, insurance, and asset management are some of these.
The retail division includes banking services such as consumer financing, credit cards, mortgage loans, and accepting deposits from customers (including small businesses and individuals).
On the other side, the commercial banking division is in charge of corporate banking. This covers a variety of business services, such as privatization, subscriptions, mergers, financial analysis, and restructuring.
The trading and sales segment unit oversees the management of the debt instruments and securities portfolio, as well as other relevant banking services such as wholesale brokerage, foreign currency, advances to other credit institutions, repo loans, and security loans.
You can also have an account tailored to your needs even if you reside in another nation but are a resident of Portugal.
Moreover, it has the most significant domestic proportion of client deposits, loans, and advances as well as mutual funds, insurance, and mortgages.
It is currently found in 23 nations on four continents. As a state-owned bank, it provides excellent alternatives for student and foreign currency accounts.
7. Banco Finantia
This bank is an independent Portuguese banking institution with main office in Lisbon. The bank only engages in private banking as well as corporate and investment banking; it provides services for portfolio management, brokerage, investment funds, insurance, and securities.
According to a consensus estimate for 2016, it would have a net income of 30.7 million euros, with total assets of 1.81 billion euros and sales of 79.9 million euros.
In 1987, the investment bank Banco Finantia was established. It was incorporated in August 2022 with a share capital of €150 million and is listed at the Commercial Registry Office of Lisbon with registry number 501,897,020.
There are 8 firms, 4 investors, and 1 deal that have been served by the investment bank thus far. In addition, the bank handled the biggest investment activity by a Turkish business in Portugal.
This happened as a result of its recommendation to the Turkish company Yildirim to buy port concessions from Novo Banco and Mota-Engil.
It gave the guidance in 2016, when the deal was valued at €275 million, in collaboration with VTB Capital.
8. Banco BPI
The bank operates in a number of countries, including Angola, Portugal, and Spain. In terms of corporate banking, it dominates the market. Moreover, it owns 30% of BCI Fomento in Mozambique.
It is Portugal's fourth-largest bank. There are five different account kinds that you may choose from, ranging from children to adults. If you're under twelve years old, you are permitted to open a bank account there. Bank BPI offers 20 different investment funds for your consideration.
This bank, which was founded in 1981 and listed as one of the best banks in Portugal, is a branch of the Caixabank financial institution in Spain.
The bank is serving 1.7 million retail and commercial clients through its 31,000 POS terminals, 1,340 ATMs, 421 branches, 40 investment centers, 34 corporate and institutional centers, and one mobile unit branch worldwide.
Most of the time, the Portuguese Investment Bank does not provide its customers traditional banking services like savings and current accounts.
10. Banco Credibom
Banco Credibom, a Five Star Award winner for consumer loans, recorded net income of 36.28 million euros in 2018 and total assets of 1,875.77 million euros.
It belongs to the Crédit Agricole organization in France. There are three types of accounts offered by it: current, savings, and time deposit.
Bank Credibom also offers accredited commercial institutions and people commercial, financial goods and services.
Bank Credibom is present in more than 54 countries. It has also been a collaborator with Habber Tec since 2008.
Incorporating electronic banking and information management into banking operations is something that Habber Tec supports in the banking sector.
Moreover, Bank Credibom claims of being a pioneer in embracing new technologies.
A mobile app for processing partner credits is one of the technical initiatives it boasts about. It is simple to use and built with open-source software.
With an increase of 33.13% from its €2.70 billion in assets in 2020, Banco Credibom, SA now has assets of €3.60 billion as of 2021.
Moreover, the number of loans in 2021 was 3.15 billion, a 38.81% increase from 2.27 billion in 2020.
Cash and deposits with central banks saw the biggest rise, increasing by 51.46%. In 2020, the deposits were worth €153.3 million, and in 2021, they were worth €232.2 million.
11. Banco Cofidis
One of the best banks in Portugal, Banco Cofidis primarily offers credit cards, personal loans, auto loans, and school loans to distant individuals and companies.
In 2014, the bank recorded net income of 561,75 million and 28,83 million euros, respectively.
With its main office in Lisbon, it participates in the deposit guarantee program of Portugal, which covers up to 100,000 EUR per bank per depositor and applies to savings accounts, current accounts, and time deposit accounts opened by both natural people and legal companies.
12. Caixa Central de Crédito Agrícola Mútuo
The bank was established in 1984 to run the Crédito Agrcola Group, and it eventually evolved into being a universal bank in 1994.
It offers retail banking, commercial banking, investment fund and asset management, savings accounts, insurance current accounts, time deposit accounts, credit cards, debit cards, consumer loans, pension plans, mortgage loans, and consulting services.
In 2017, the bank reported 17,988.44 million euros in total assets, a net income of 152.15 million euros, and 3,618 employees.
Assets and equity for Caixa Central de Crédito Agrícola were valued at €13.87 billion and €415.80 million, respectively, as of 2021.
It amounted to an increase in total assets and total equity of 3.01% and 9.33%, respectively.
In addition, the amount of cash and deposits held by central banks increased by 5.43% from €3.66 billion in 2020 to €3.85 billion in 2021.
Loans saw the greatest rise, at 282.49%. From $2.41 billion in loans given in 2020 to $9.2 billion in 2021, there was an increase.
13. Abanca Corporación Bancaria
Abanca Corporación Bancaria is a bank with a concentration on retail and business banking. Previously known as NCG Banco, Abanca Corporación Bancaria was formed in 2011 after numerous Galician savings banks amalgamated.
ABANCA Bank specializes on providing private, business, and retail banking services to individuals, families, businesses, SMEs, and independent contractors.
Abanca Corporación Bancaria, SA, Sucursal em Portugal is a subsidiary of Abanca Corporacion Bancaria, SA.
The Lisboa-based bank offers its goods and services online, through its mobile app, and through its physical locations.
3,198.42 million euros were in Abanca Corporación Bancaria, SA, Sucursal em Portugal's total assets as of 2020.
The bank made 60,39 million euros in net profit in 2019. 2019 saw 386 workers employed by Abanca Corporación Bancaria, SA, Sucursal em Portugal.
14. Banco Privado Atlântico Europa
Group ATLANTICO began modestly with activities in Luanda (Angola) and has now expanded to include all Angolan regions. It provides financial services to people, businesses, and government agencies.
ATLANTICO Group expanded its business to the worldwide level in 2009. Banco Privado Atlantico-Europa was established for the bank's Portugal activities in order to pursue its initial purpose of becoming an innovative financial institution.
Banco Privado Atlântico Europe provides its clients in Portugal with a diverse variety of retail and business banking products and services.
Banco Atlântico Europe, SA distributes its products and services via direct and indirect channels, including physical locations, internet banking, and a mobile app.
15. Banco BAI Europa
Bank BAI Europe, a division of Banco Angolano de Investimentos, SA (Angola), was founded in Portugal in 1998. The universal banking sector is the primary business focus of Banco BAI Europa.
The bank offers private customers as well as businesses a variety of banking products and services ranging from retail, and corporate, to investment.
Branch and internet banking are the two banking channels used by Banco BAI Europa, SA to supply its goods and services. The bank takes part in Portugal's deposit insurance program.
This deposit guarantee program covers up to 100,000 EUR per bank and per depositor and is applicable to current accounts, savings accounts, and time deposits opened by natural people and legal organizations.
16. Deutsche Bank AG – Sucursal em Portugal
In terms of total assets, Deutsche Bank is one of the EU's major banks and one of the best banks in Portugal. The universal bank is well-known in the United States, Europe, Asia, and developing economies.
The bank provides a diverse variety of corporate, commercial, and investment banking services and products, as well as asset and asset management services. DEUTSCHE BANK AG – Sucursal em Portugal is a subsidiary of DEUTSCHE BANK AG (Germany).
By 2020, Deutsche Bank AG – Sucursal in Portugal had 43 workers. Deutsche Bank AG – Sucursal's total assets in Portugal were 3,568.17 million EUR in 2011. The entire bank balance in 2011 was 4.65 million euros.
17. Bison Bank
Bison Bank was founded on December 15, 2000, as BANIF – Banco de Investimento (BBI).
Bison Bank's primary business emphasis is on investment and corporate banks, private banks, retail and trade, vast markets, consolidation and acquisitions, and formal financing.
BISON BANK had 42 workers in 2014, and its total assets were approximately 332.84 million EUR.
In 2014, the bank's revenue was 28.34 million EUR. BISON BANK, SA, is a member of and contributes to Fundo de Garantia de Depósitos (FGD).
If you need to know more about banks and banking in Portugal, reach out to a financial planner.
Pained by financial indecision? Want to invest with Adam?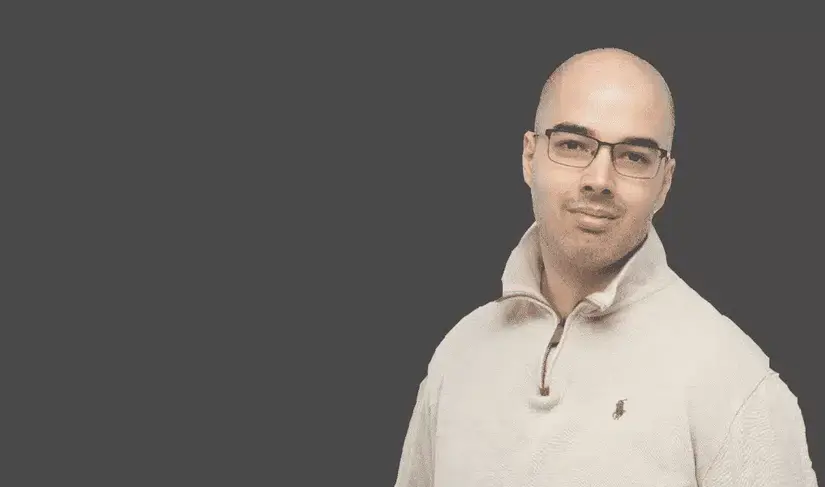 Adam is an internationally recognised author on financial matters, with over 666.9 million answer views on Quora.com, a widely sold book on Amazon, and a contributor on Forbes.
Tags
Abanca Corporación Bancaria review
,
ActivoBank bank review
,
Banco BAI Europa review
,
Banco BPI bank review
,
Banco Cofidis review
,
Banco Comercial Portugues bank review
,
Banco Credibom review
,
Banco Finantia bank review
,
Banco Privado Atlântico Europa review
,
Banco Santander Totta review
,
banking with Millennium BCP
,
Bison Bank review
,
Caixa Central de Crédito Agrícola Mútuo review
,
Caixa Geral de Depósitos bank review
,
Deutsche Bank AG – Sucursal em Portugal review
,
Novobanco bank review
,
Portuguese Investment Bank review